WORKOUTS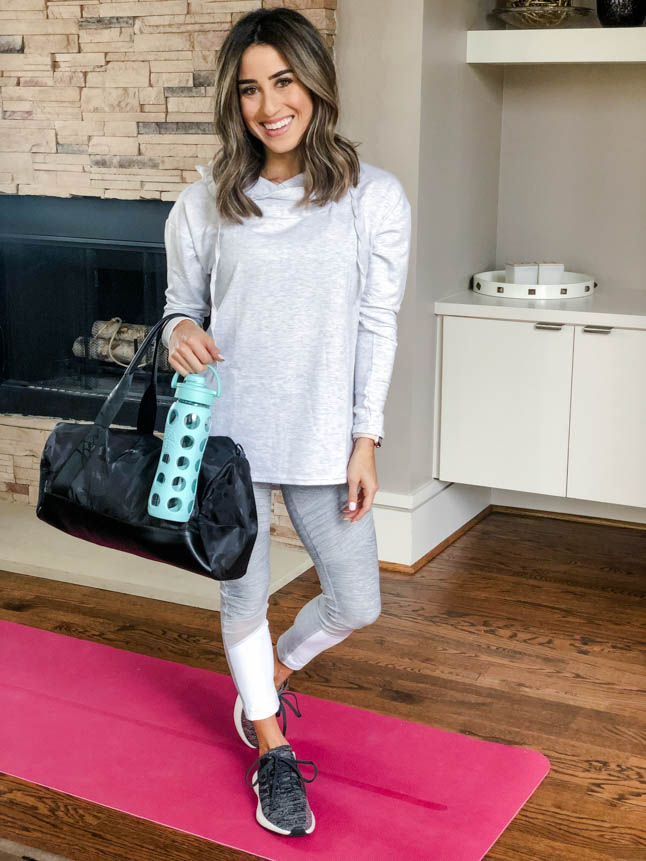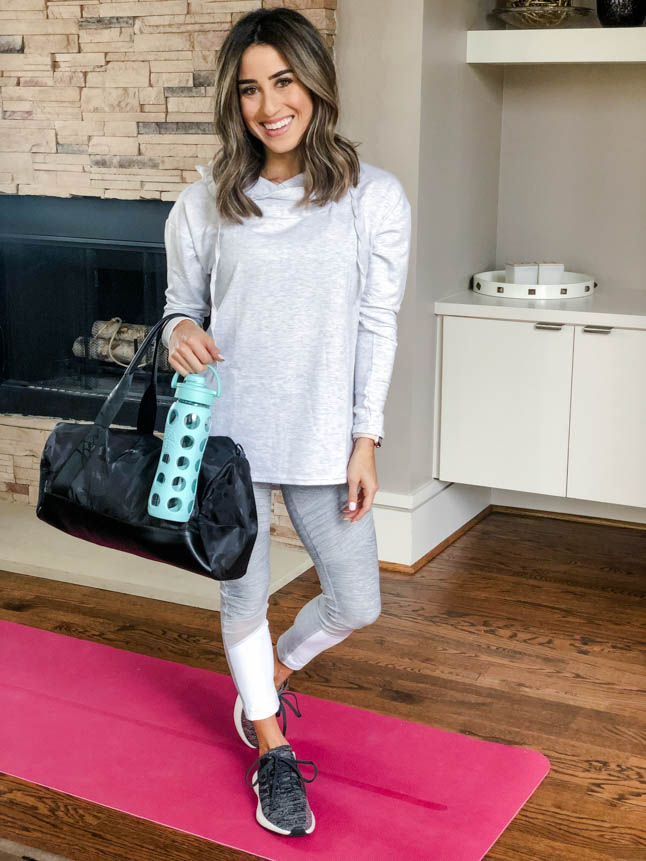 Since this new year started, we have been working out at a lot at home! We are creatures of habit and routine, and for years, we were on a schedule to go to the gym 5-6 days a week in the mornings. However, starting right before the new year, we started doing P.Volve workouts straight from our computer in our house just because we were so busy with work and deadlines that we were far more efficient if we just did a quick workout two feet away from our home office!
It has been over a month now, and now, we are addicted to working out at home! Now, we want a home gym, haha, but seriously, one day! We decided it would be the perfect opportunity to share an at-home workout with you all that can be done with no equipment (or with a few inexpensive pieces to switch it up!) There are SO many bodyweight exercises and resistance moves that can really tone up your body, and despite what it looks like, it really does burn!
Some of our favorite at home equipment pieces are a set of dumbbells, resistance bands, a body ball, a yoga mat, and some ankle weights.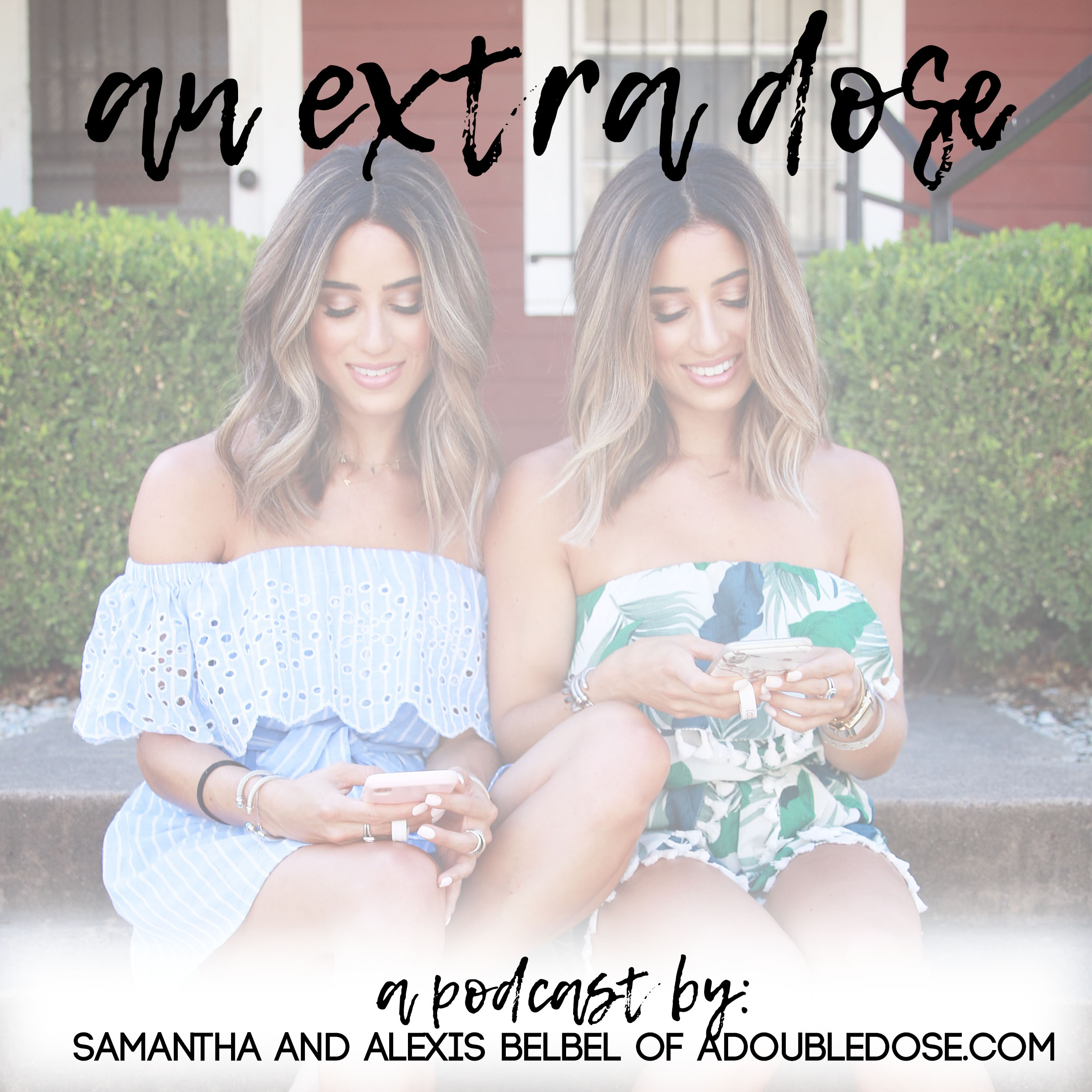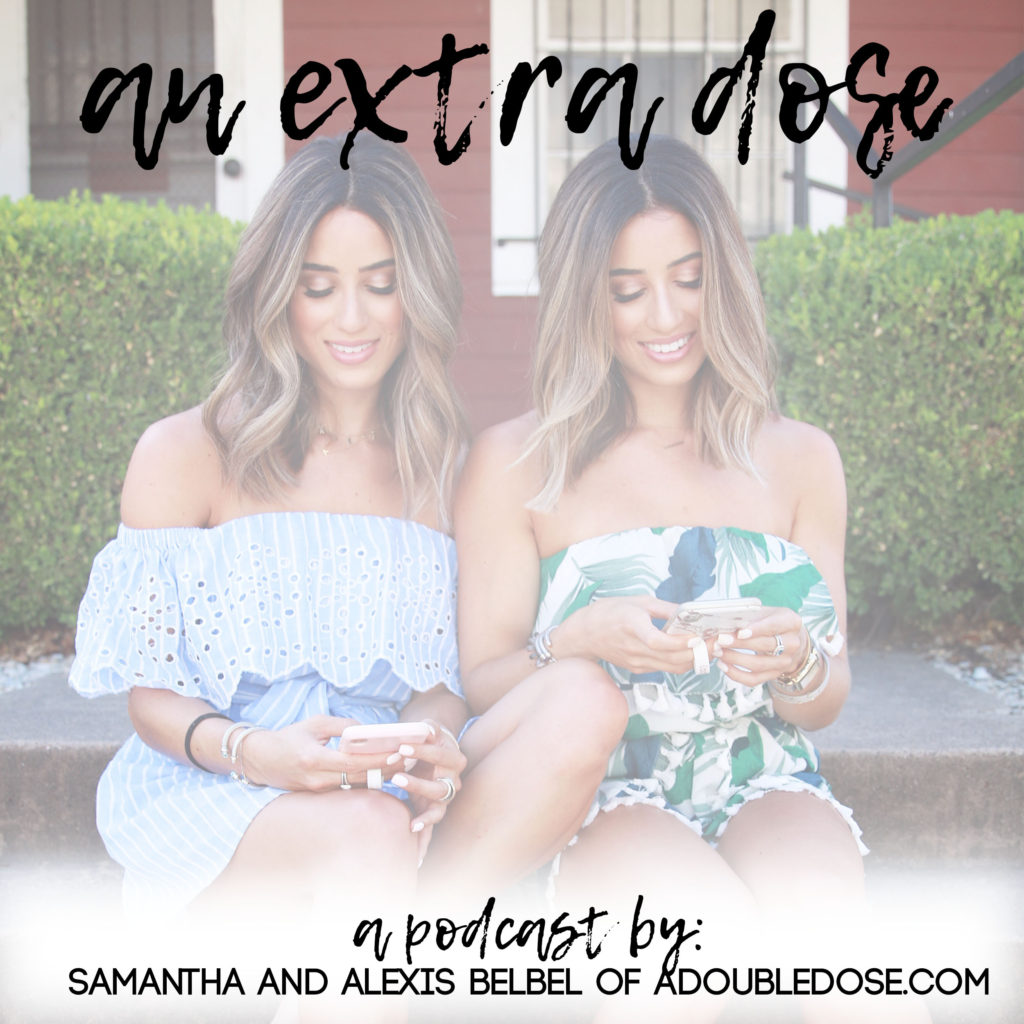 In case you missed our last episode of An Extra Dose, you can listen to that here! In case you can't find us on apple podcasts, you may have to unsubscribe from our old podcast, and then search again for "an extra dose" and then resubscribe! You can now listen to us on Spotify, too!
In case you miss any of our future episodes of An Extra Dose, you can listen to them under  on our main page (adoubledose.com > Lifestyle > Podcasts). 
A little about this episode:
On this episode of An Extra Dose, the Belbel sisters talk about their experience with hormonal birth control. They also shared some tips on how to stay healthy during the holidays. The girls discuss their favorite ways to get in a workout at home. The twins also share their favorite Thanksgiving dishes.
Items we we talked about in this post: