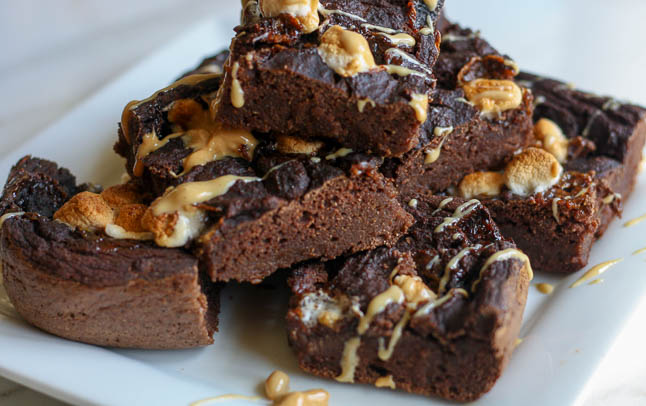 Happy Saturday, y'all! We baked up these chocolate marshmallow bars last weekend, and not gonna lie, we totally finished them in less than 24 hours. I could definitely go for some right now! As you all may have seen, we are spending the weekend in Austin at the JW Marriott. We have been having the best time, so be sure to follow along on our snapchats!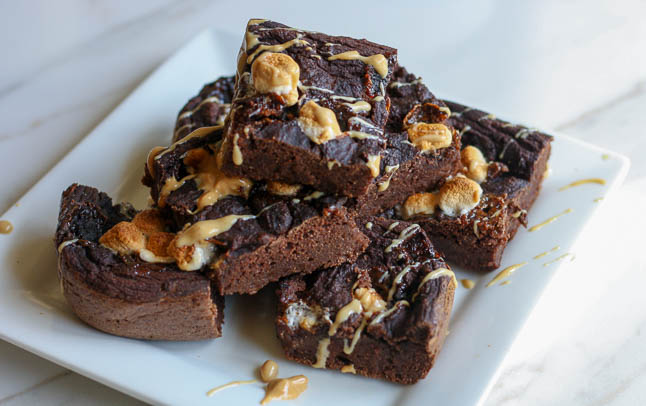 Not only are these bars loaded with chocolate (yum!) and yummy marshmallows, they are also packed with protein AND collagen.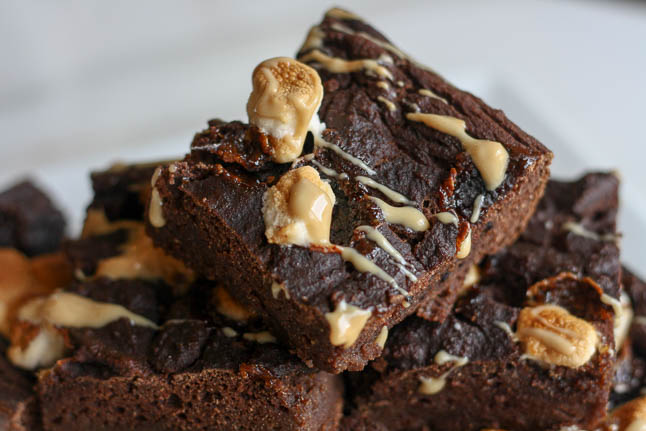 I honestly had NO idea what collagen even was or why it was good for you until I tried this Vital Proteins Marine Collagen. There are TONS of health benefits that I didn't even know about. It is vital for our body and is the basic building block of skin, hair, and nails.
The collagen is made with just one simple ingredient: collagen peptides sustainably sourced from the scales of fresh, Non-GMO Project Verified snapper off the coast of Hawaii. You can mix this into anything like coffee, tea, green juice, or you can use it in baking recipes like we did! You can't taste it at all, but it gives you a ton of benefits!