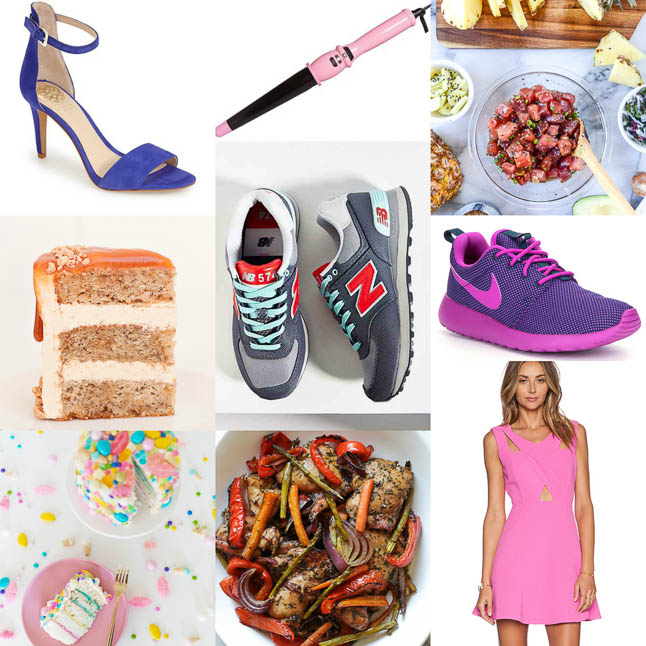 SHOPPING:
Shared our favorite Nordstrom finds from the clearance they are having here
These New Balance shoes are on sale for $50!
Pink and purple nike roshes for $60!
This pink flare dress is perfect for spring!
The exact wand I use to curl my hair is on sale for $25!
These cobalt sandals are too cute and look good on everyone. They also come in a bunch of colors!
FOOD:
This banoffee cake looks incredible. I would probably make a few swaps to make it healthier, but love the flavor idea!
I don't know what a leap year cake is, but this one looks amazing! I love the multicolor layers!
This is probably hands down my favorite kind of meal: balsamic roasted chicken with roasted vegetables. Looks SO easy and delicious!
These ahi poke bowls make me want to go to Hawaii right now!
INTERESTING READS:
Emily behind Cupcakes and Cashmere shares the pros and cons of working together with her hubby. I think Sam and I can totally relate to some of these!
Mars, Inc. (behind M&Ms, Milky Way, and Snickers) will be phasing out artificial colors over the next 5 years. If only all candy companies would do this.