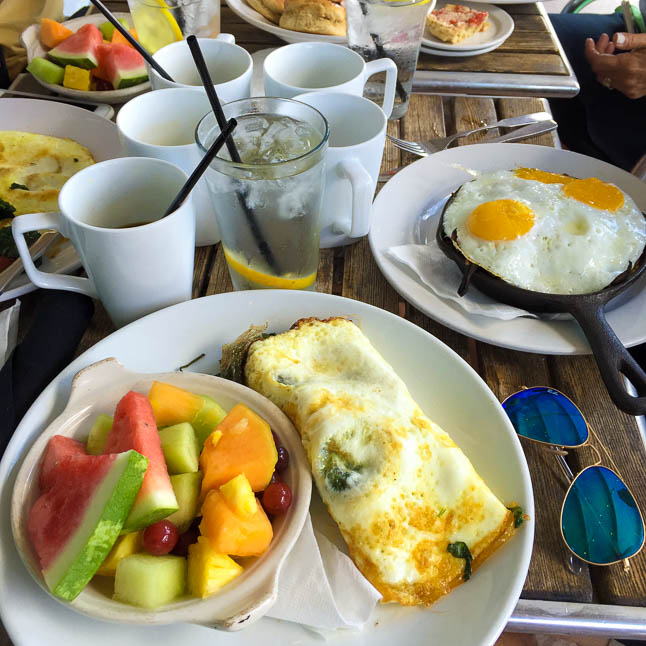 Hope you all are having a great week. I apologize for not sharing our weekly workouts this week! We were in and out of town, so our workout schedules have been SUPER off, but we did remember to snap pictures of what we ate throughout the past week!
Check the bottom of the post for our favorite workout gear right now!
Here are our meals (not in order at all!)
I got this egg white omelet in NYC with an Israeli salad at 12 Chairs Cafe.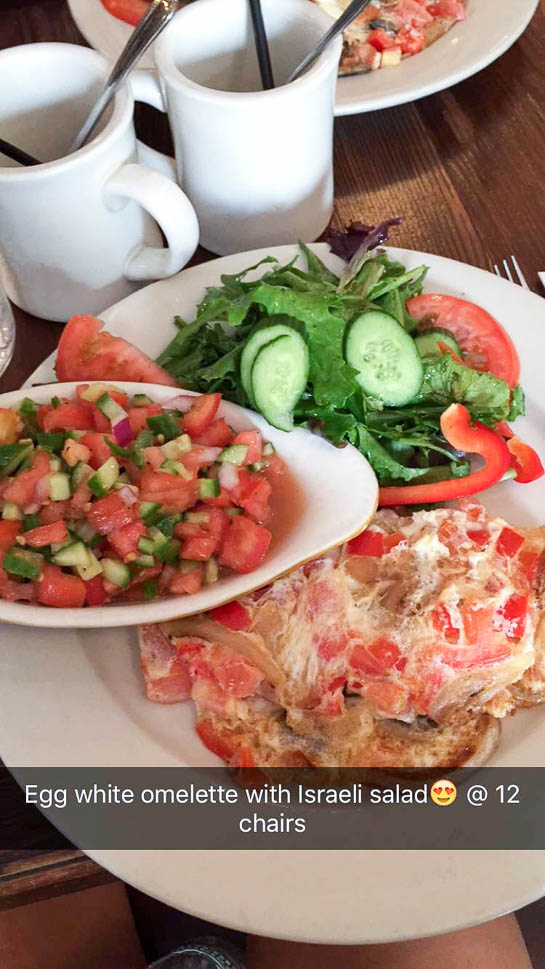 At my parents' house, I made salmon with roasted brussels sprouts, asparagus, and mushrooms. I just roast these for 15-20 minutes at 450 degrees F with some olive oil.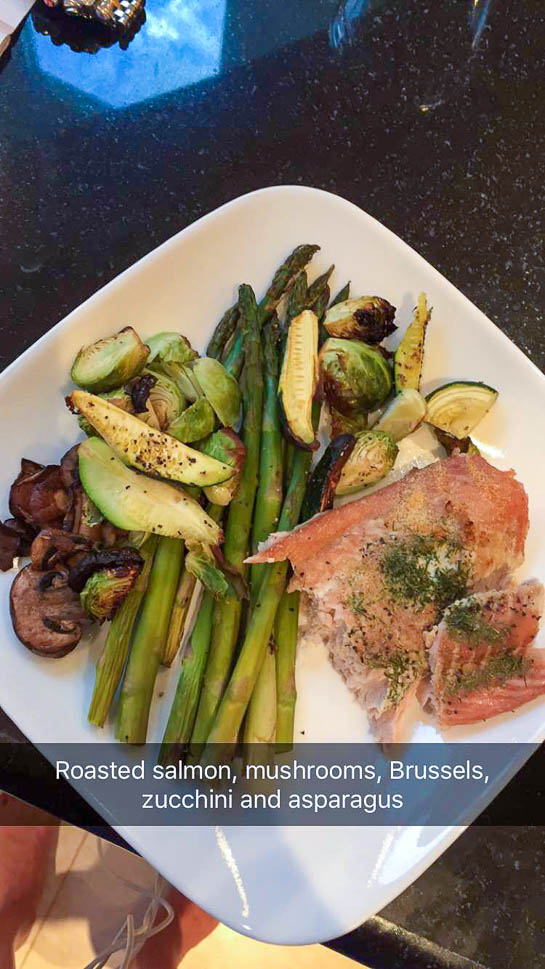 We made this banana bread while I was at home. SO good! Recipe HERE!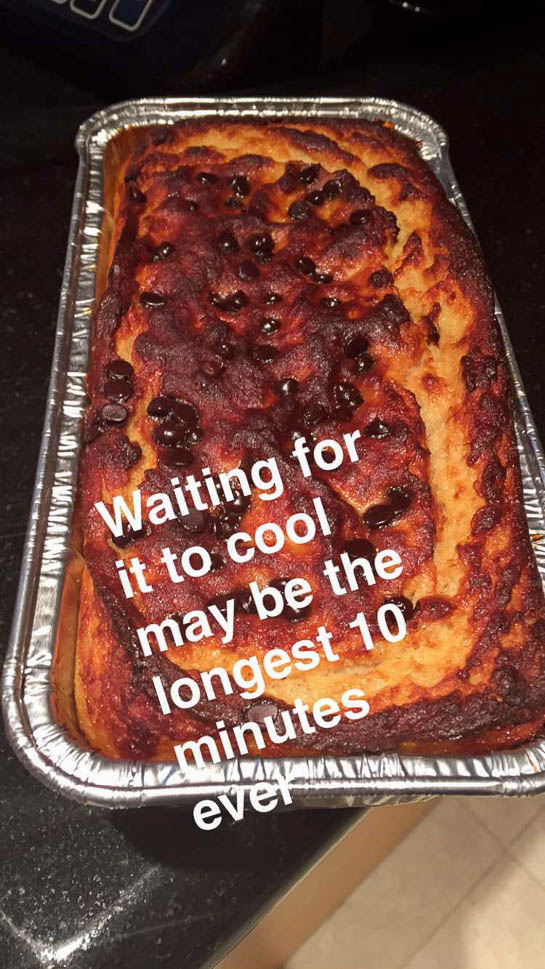 We went to hibachi with our parents and my boyfriend and we got sashimi to start with.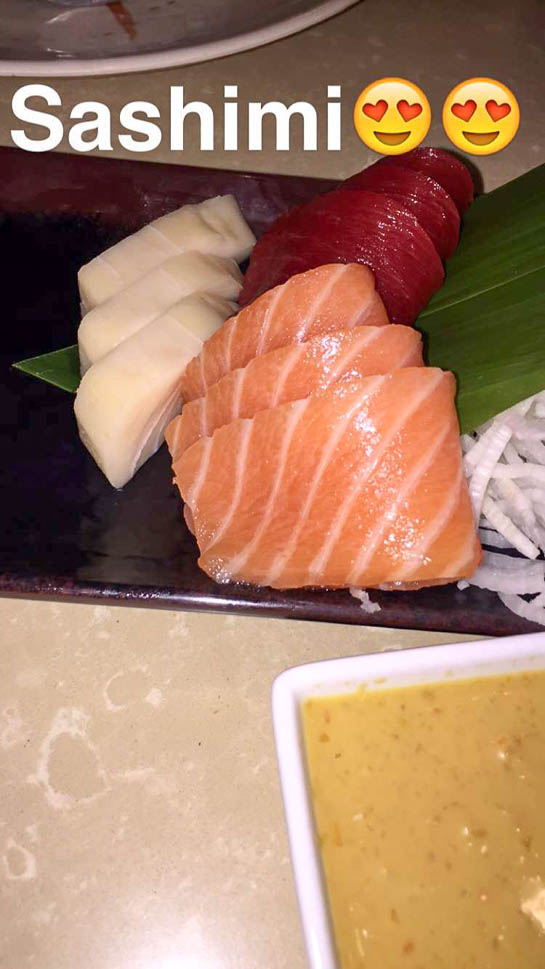 We love this chicken place in El Paso called Don Carbon. The chicken is AMAZING!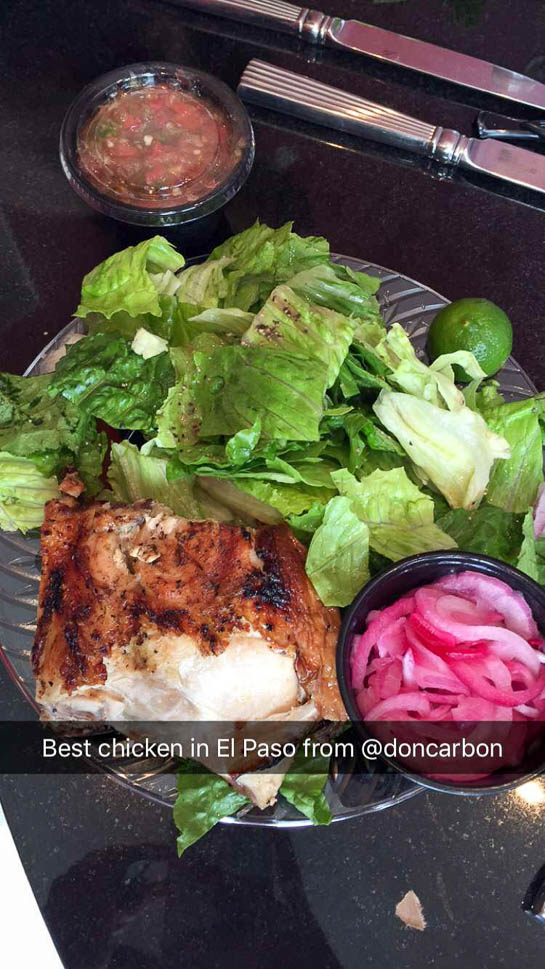 For dinner one of the nights we were there, my mom made short ribs, and we made zucchini noodles with olive oil, lemon juice, and Italian seasoning with a big salad.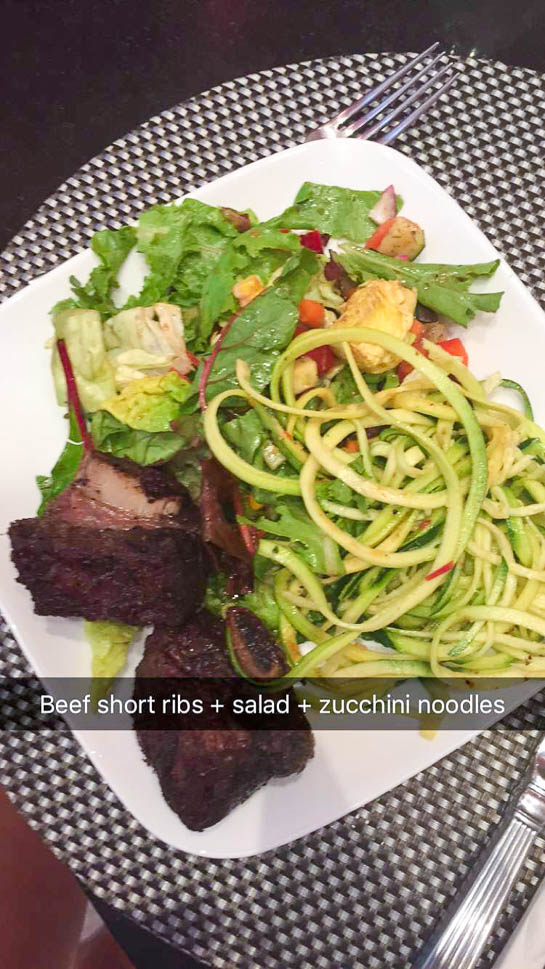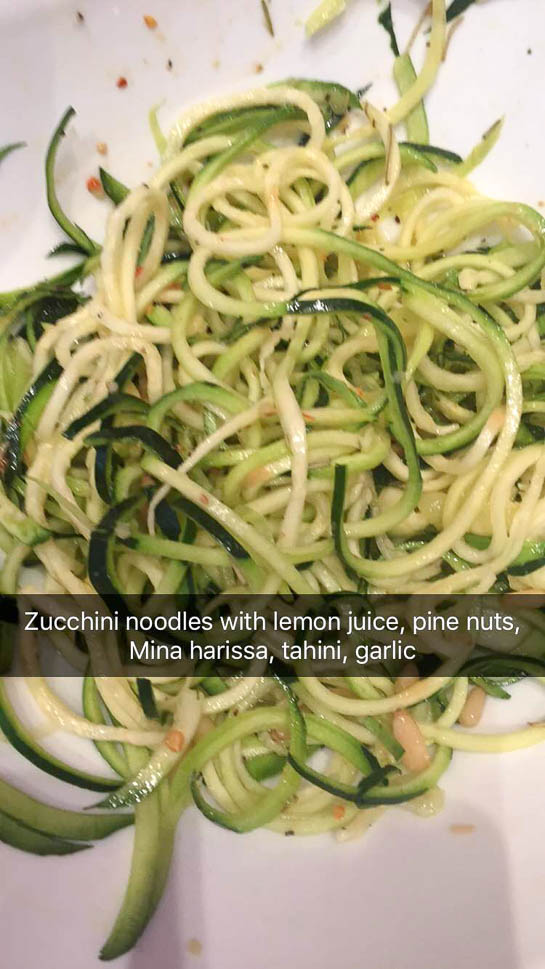 Our mom makes the BEST oven roasted chicken with garlic and onions.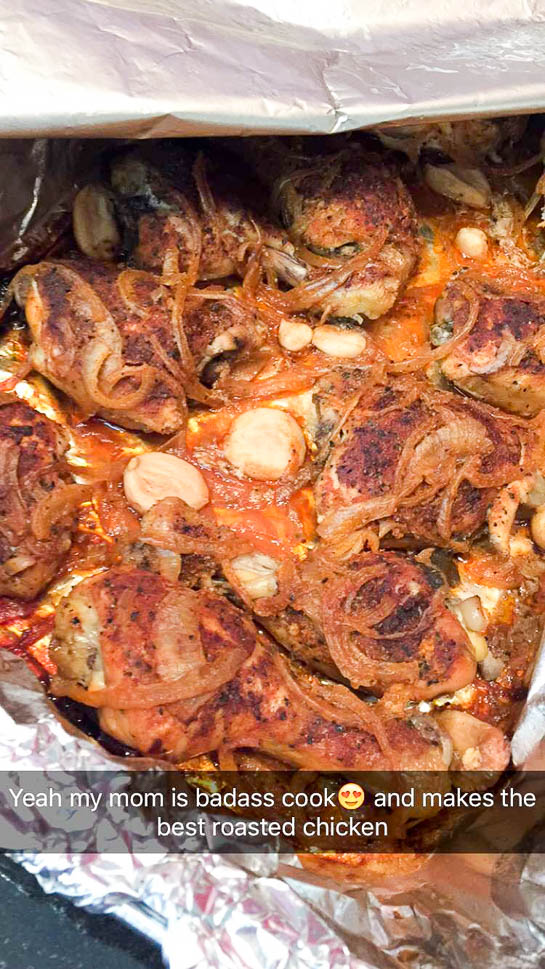 We can't get enough of eggplant. SO good with olive oil!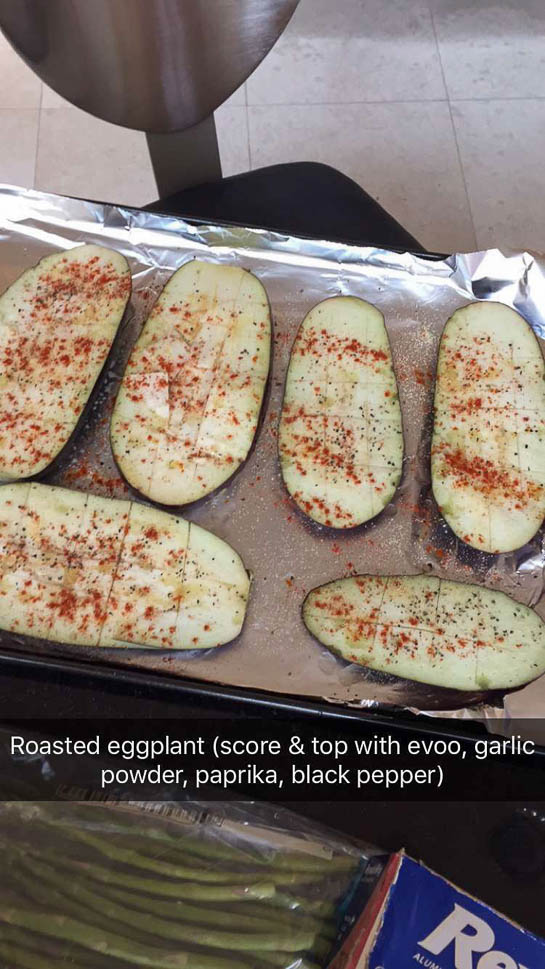 In NYC, we went to one of our favorite spots, Westville. I got salmon with roasted brussels sprouts and sautéed zucchini.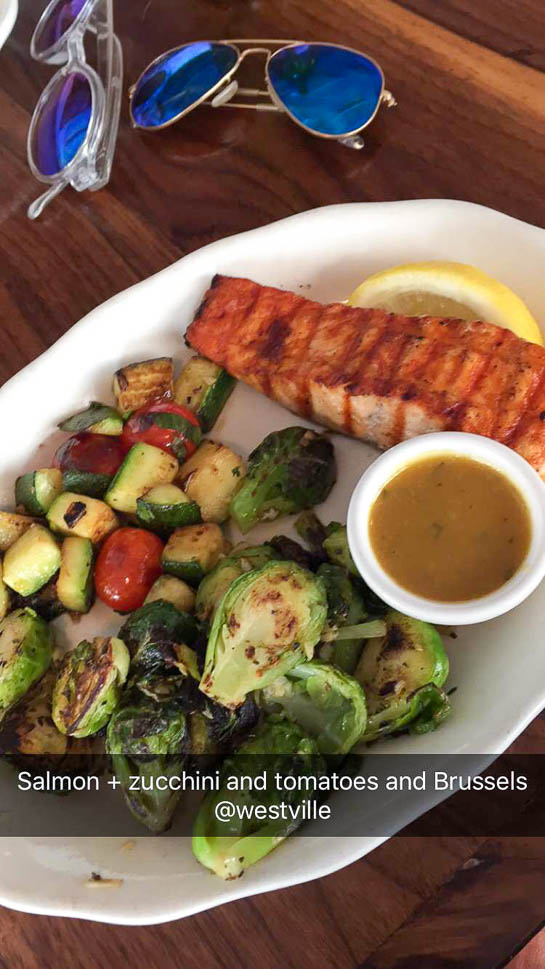 Leftovers from the July 4th BBQ. This chicken was delicious it had jalapeños marinated in it, so it was spicy! I will have to get the recipe from my mom!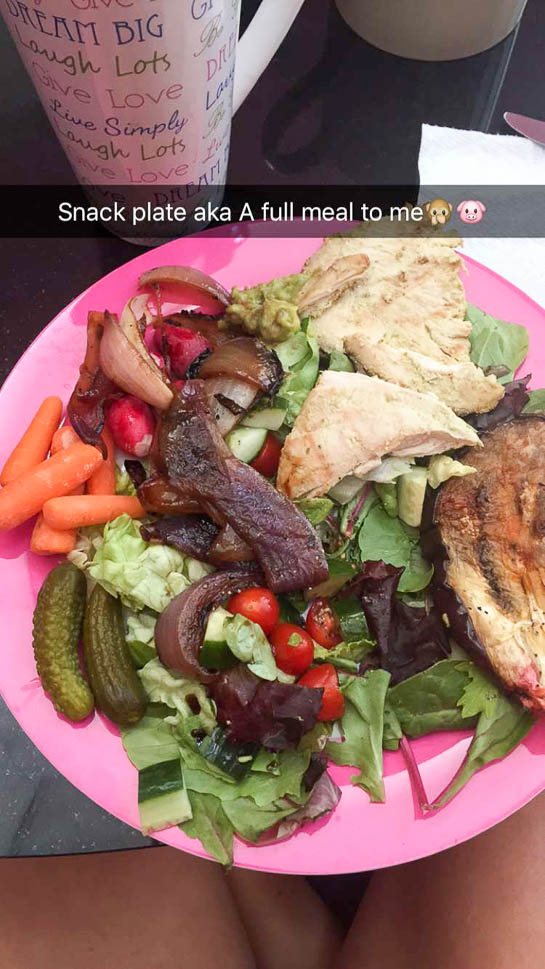 Even though I don't drink, I had some homemade sangria, which was SO good!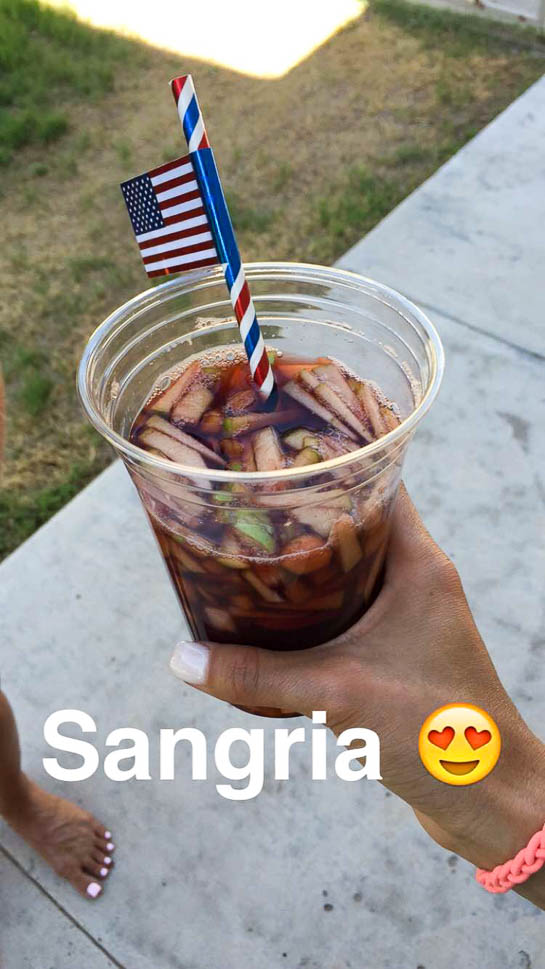 The BBQ spread from Monday. It was all INCREDIBLE! My mom is such an incredible chef. I had like seconds and thirds of this!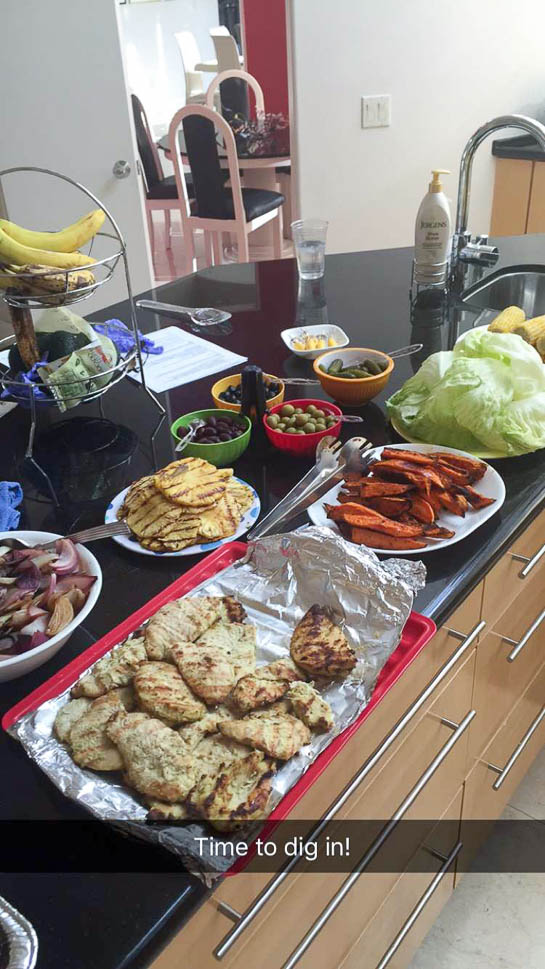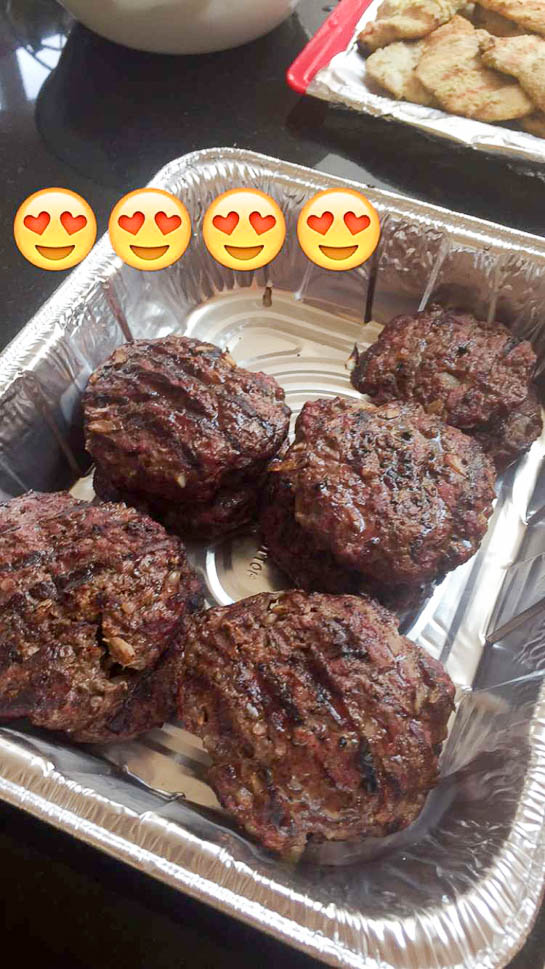 And, our guests brought this amazing brownie pie with coffee ice cream on top and Heath bars on top. I bet it was amazing!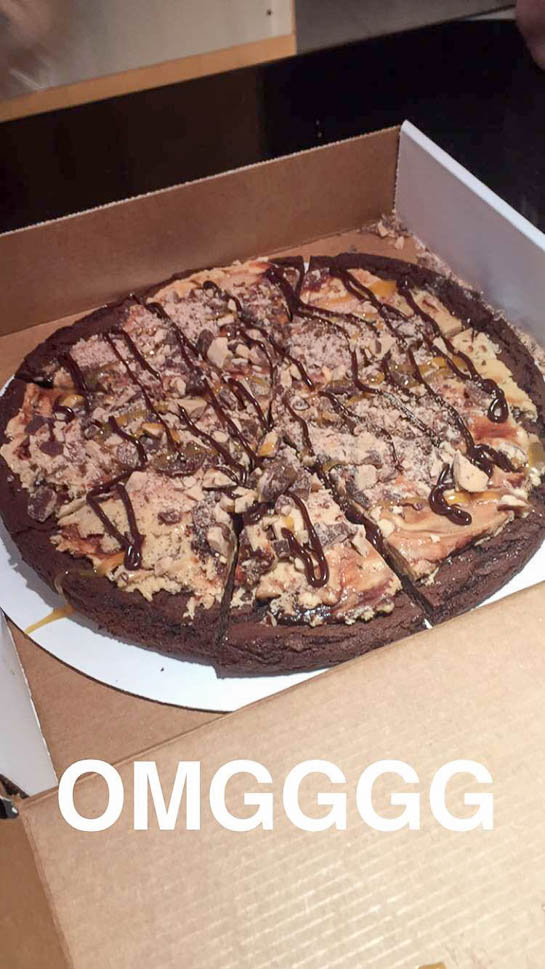 Another look at my plate from the BBQ. Still dreaming about this spread!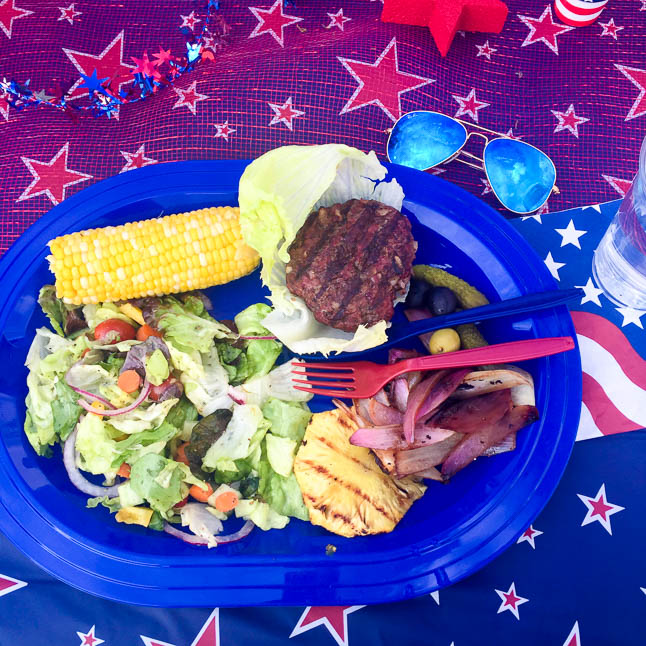 On Saturday, my boyfriend took my to a restaurant in downtown El Paso called Ason11. We had so much fun and the food was delicious! I got the roasted chicken with brussels sprouts, and he got the NY strip.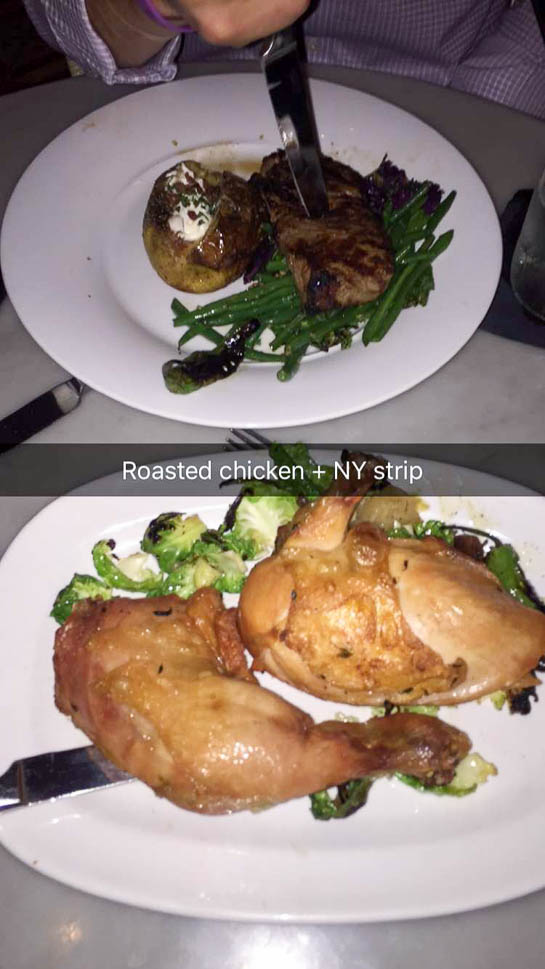 We also got the shishito peppers to start with. SO good!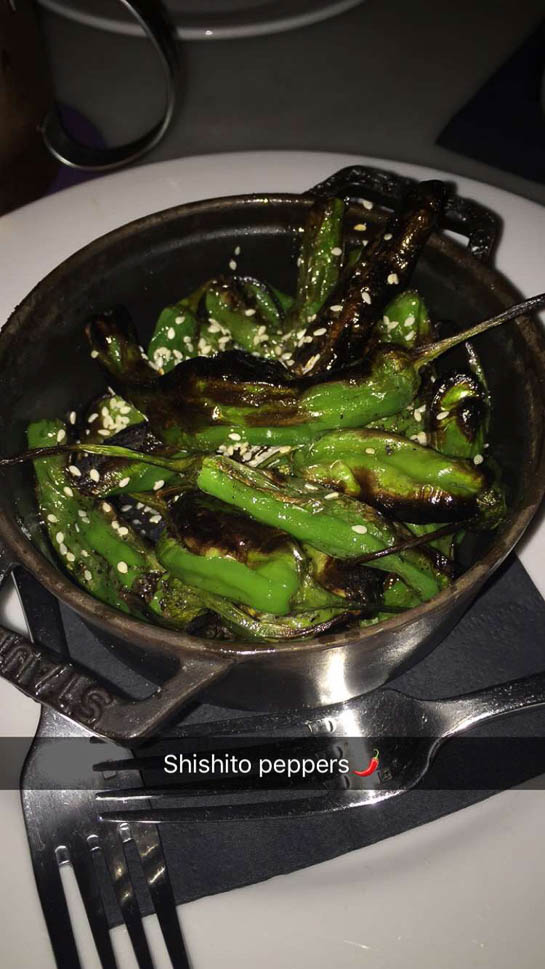 For breakfast, we made our parents and my boyfriend chocolate chip pancakes with fruit. It is definitely my favorite meal!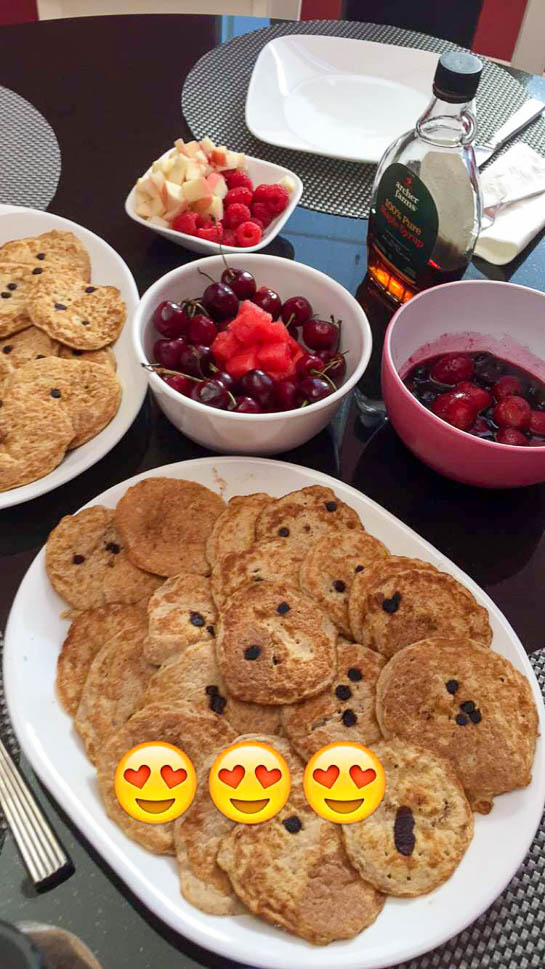 We went to brunch on Saturday to Ripe and I got an egg white omelet with fresh fruit and they had these amazing whole wheat biscuits that looked incredible and smelled it, too!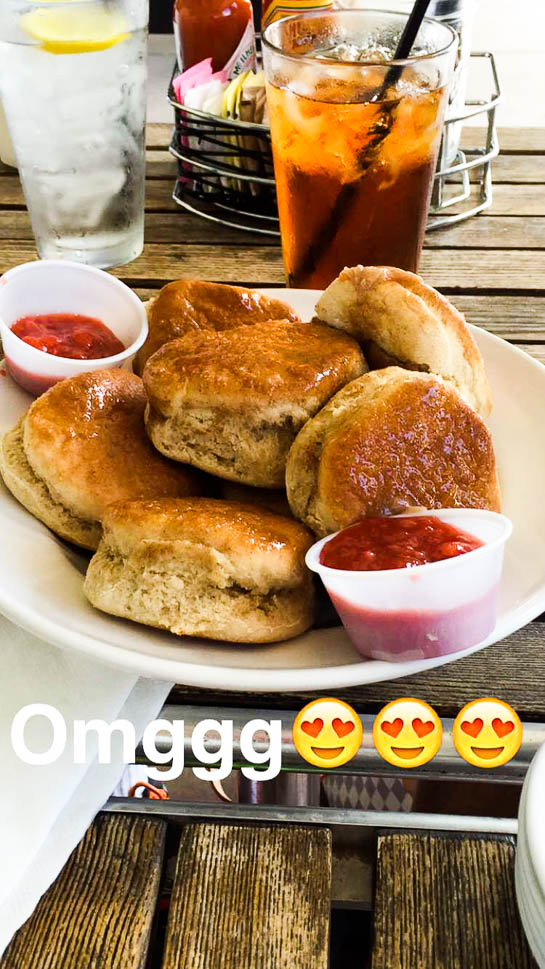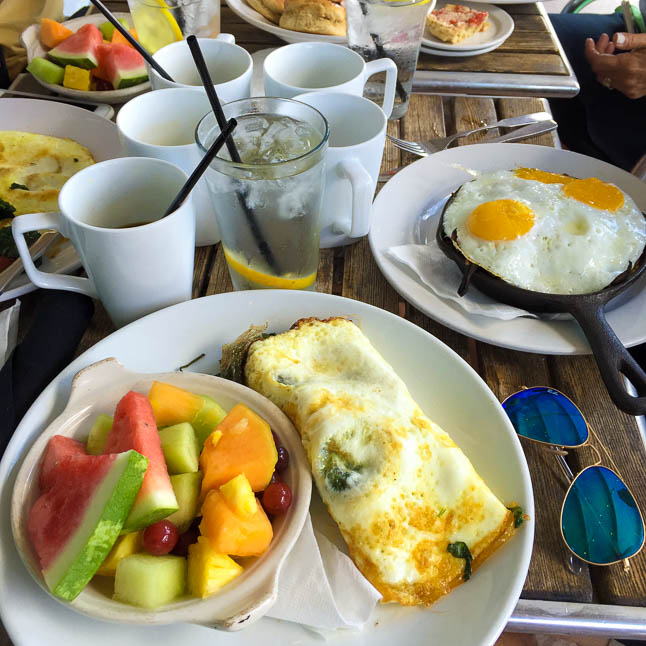 After we went shooting on Saturday, we want to Rudi's to get some BBQ. I got the roasted chicken and lean brisket!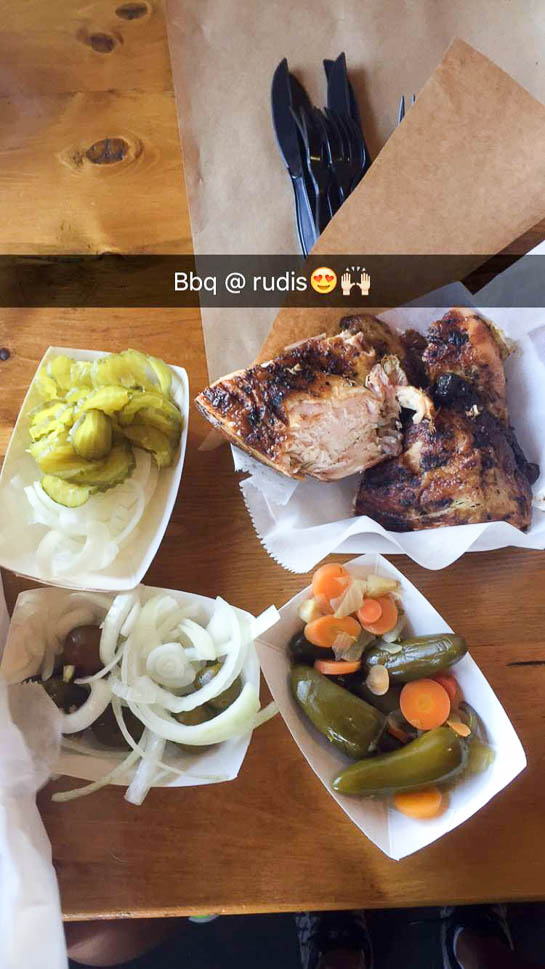 When my boyfriend surprised me on Friday (y'all, it was the best. I was such a happy girl!), we had to go get some gelato. This one was pistachio and peach sorbet. Out of this world!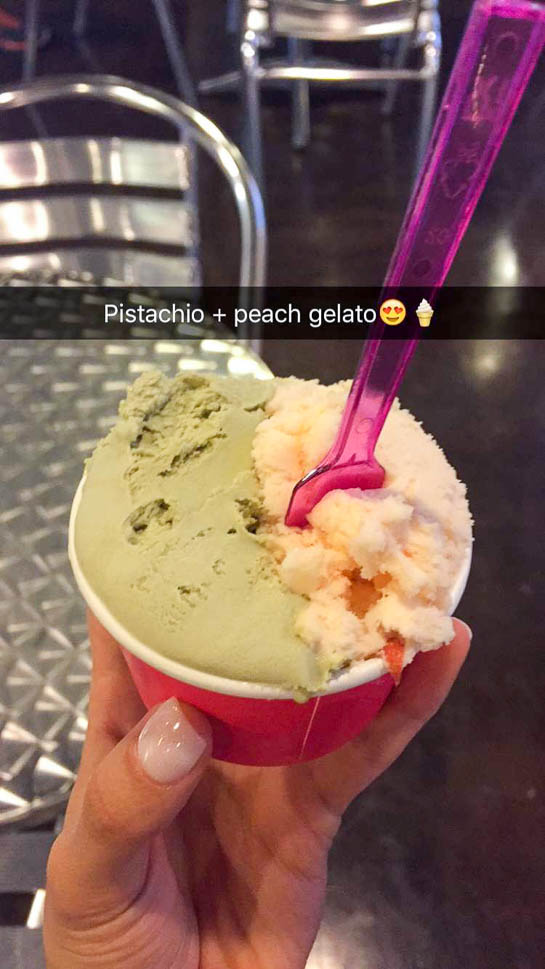 Another stop at Don Carbon in El Paso. This chicken is amazing!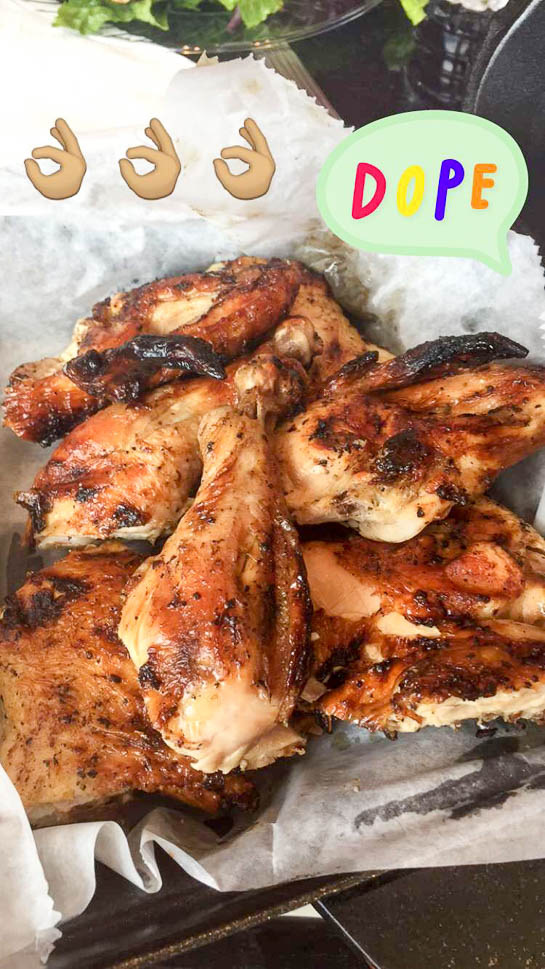 Got my parents on the Double Dose Bakery waffle train!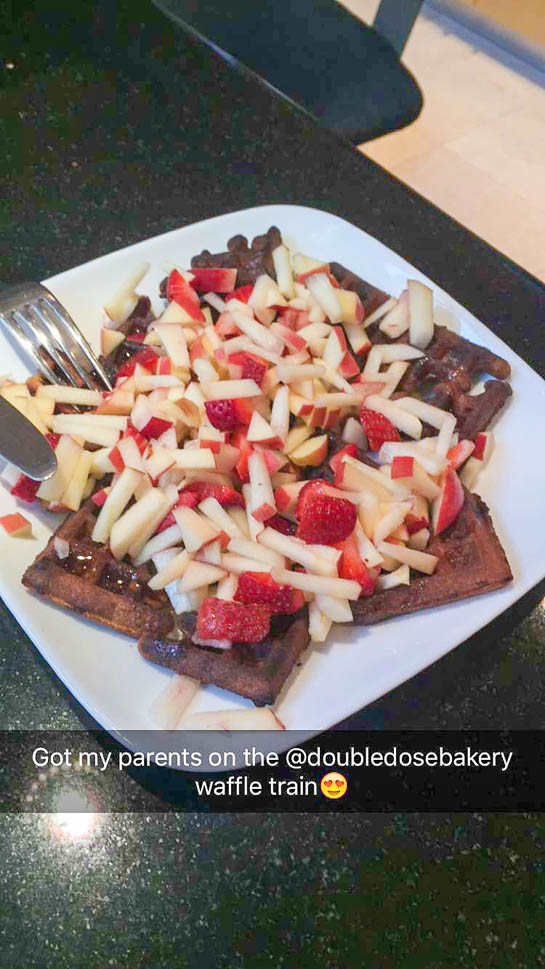 A to-go meal I packed for the plane to EP. I had roasted chicken, salad, and sautéed zucchini.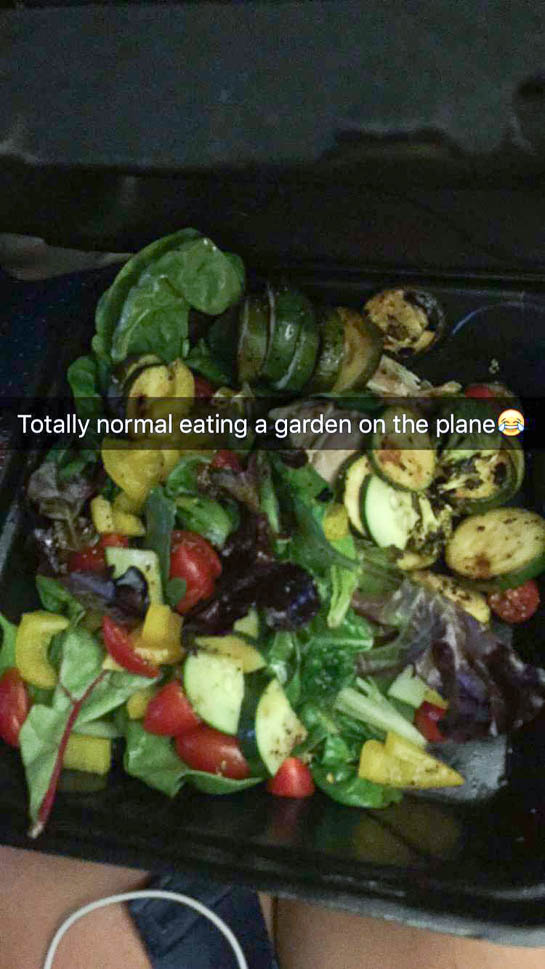 Just wanted to share a few pictures from last weekend!
Related Posts