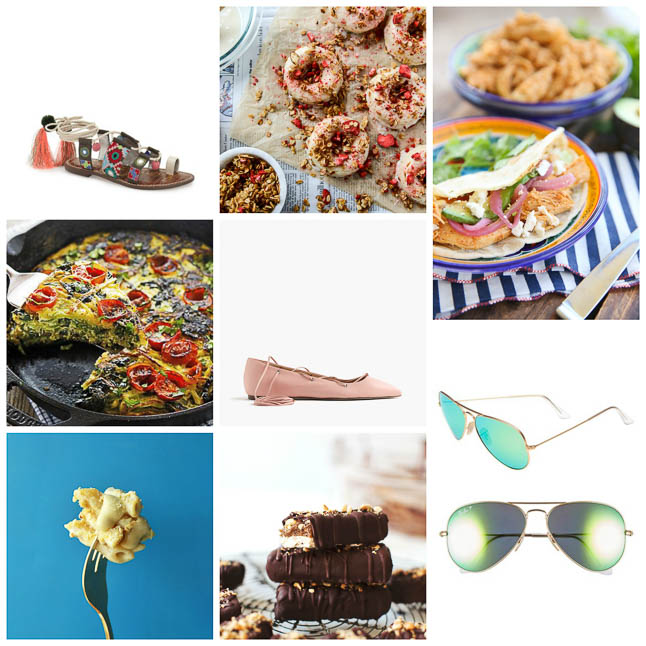 FASHION:
J.Crew is offering 30% with code TIMETOSHOP. Loving these blush lace up flats!
LOFT is offering 50%!
OBSESSED with these pom pom sandals, and they've been marked down to under$100
My favorite mirrored aviators have been marked down to $150!
FOOD:
This chicken chili lime chicken made in the crockpot looks delicious! Would be so good in romaine wraps!
Homemade healthy chocolate bars?! SOLD! These look absolutely incredible!
I love zoodles (zucchini noodles), but I love them even more in this zoodle pie! Great for busy breakfasts.
Gluten free AND vegan mac n' cheese. Looks BOMB. Perfect for when that craving hits!
Loving these doughnuts with homemade strawberry granola!
INTERESTING READS:
What that crazy Instagram apocalypse revealed a couple of weeks ago. TOO accurate!
The 7 essentials to long-lasting love. This is such a great read even if you are already married or in a long-term relationship!
The most empowering things you can do in your 20s. Such a good read and totally relatable to us!