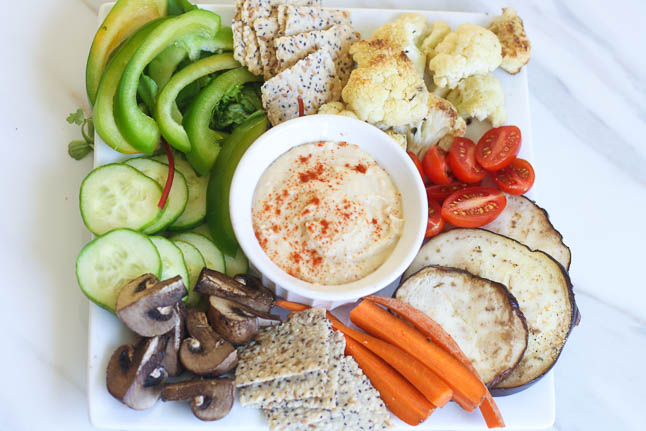 It is no surprise we both have quite the obsession with all things Mediterranean. We usually are way too lazy to make our own hummus, but we had a can of chickpeas sitting in our pantry for the longest time, so we decided to make some. It literally could not have been easier, and it is SO creamy.
We will definitely be having more with our grilled chicken and salads. It would also be delicious on top of some toasted bread or pita! We had ours with our favorite Jilz Crackers which are gluten free, paleo, and vegan and SO good!
In other news, Texas has finally cooled off a little bit, so we will be sharing some more fall/winter outfits AND some holiday looks and gift guides, so make sure you don't miss those! You can also shop some our gift guides in the navigation menu at the top of our blog or here!