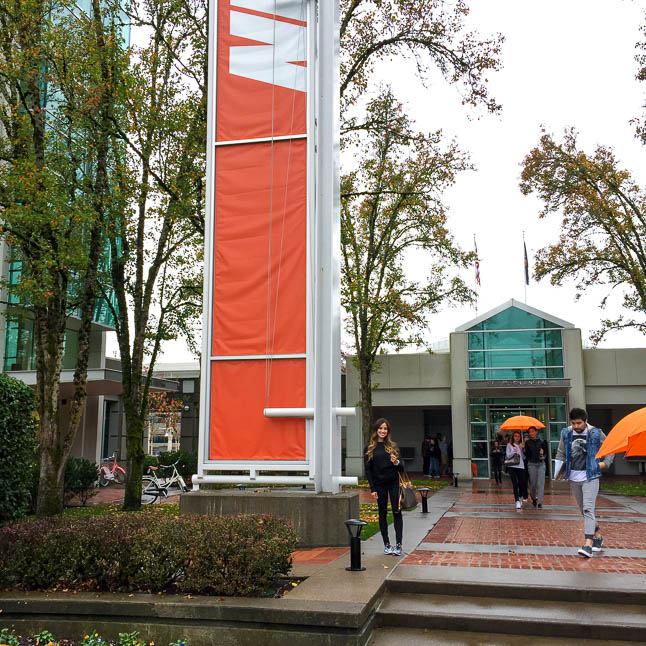 This past week I was fortunate enough to travel to Portland to experience the Nike World Headquarters. If I could sum it up in one word (okay, two) it would be Disney Land. It was incredible! I wasn't really sure what to expect, but whatever it was, if you could imagine the coolest people (I mean, they design THE most innovative (and cool) products surrounded by most beautifully landscaped grounds, there you have the Nike campus!
During my two day trip to Portland, the program was focused on Nike Women. I remember my driver saying on the way to the hotel the first night, 'Nike will have you busy from dawn to dusk,' and boy was he right! I'm not complaining, though! I am all about fitting in as much as possible and experiencing the most you can. On the first day, there was an optional yoga class taught by the talented Krissy Jones bright and early (6:30 A.M.)—luckily, Portland is within the Pacific time zone, so it didn't feel too early! After yoga, we headed back to the hotel to get ready for our big day ahead!
We arrived on the gorgeous Nike Campus, and I had to laugh to myself because the driver (yes, same one) also told me that it's so well manicured, that he swears Nike has little elves that come in at dark and make sure everything is perfect! First stop was the Tiger Woods Center. On our way there, we got to walk around the campus. We walked through the Nike Hall of Fame and even saw some Olympic athletes training.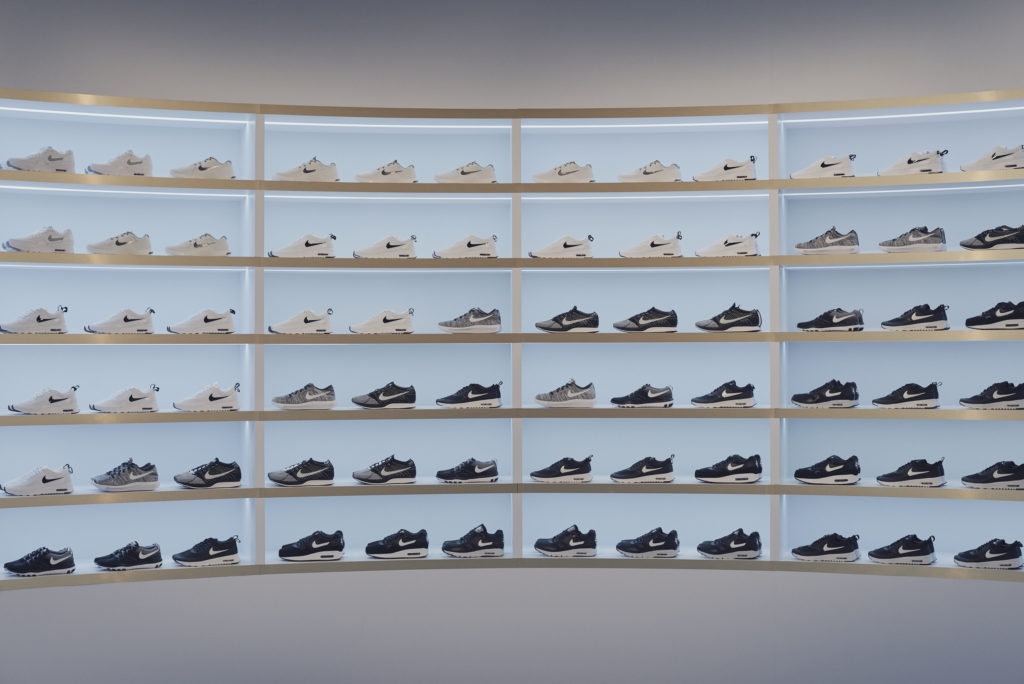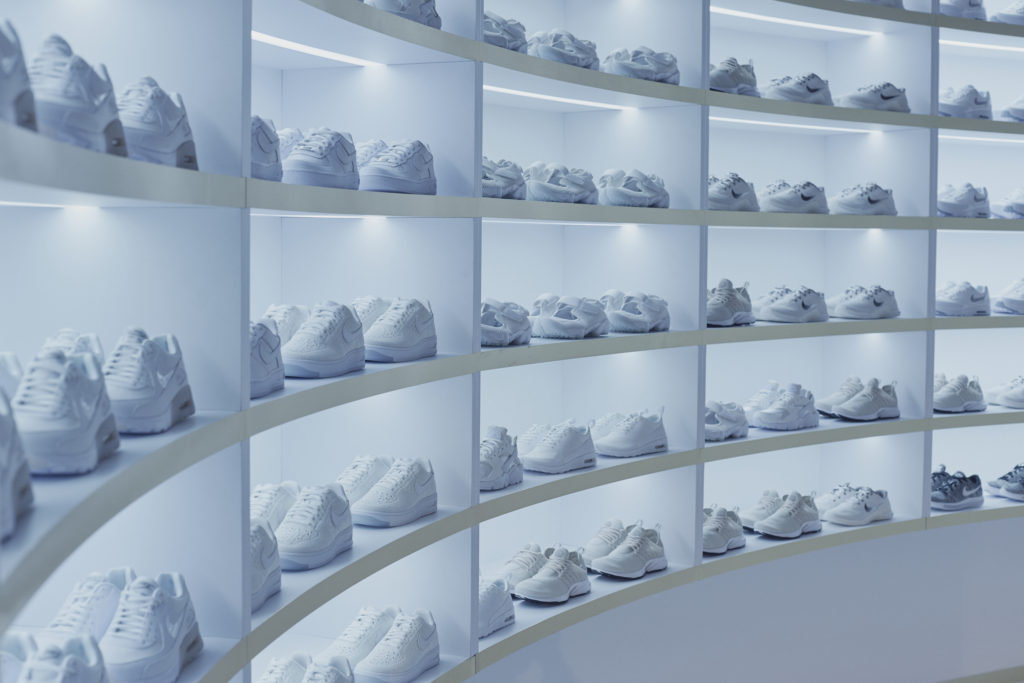 They had a delicious breakfast spread ( I could certainly get used the delicious AND healthy options they had displayed for me daily 😉 ), during which we heard from Amy Montagne, VP/GM of Global Nike Women, and saw a gorgeous display of shoes (it seriously looked like artwork!) and watched some super inspirational nike videos (you know the ones that make you just want to get after it and 'just do it')!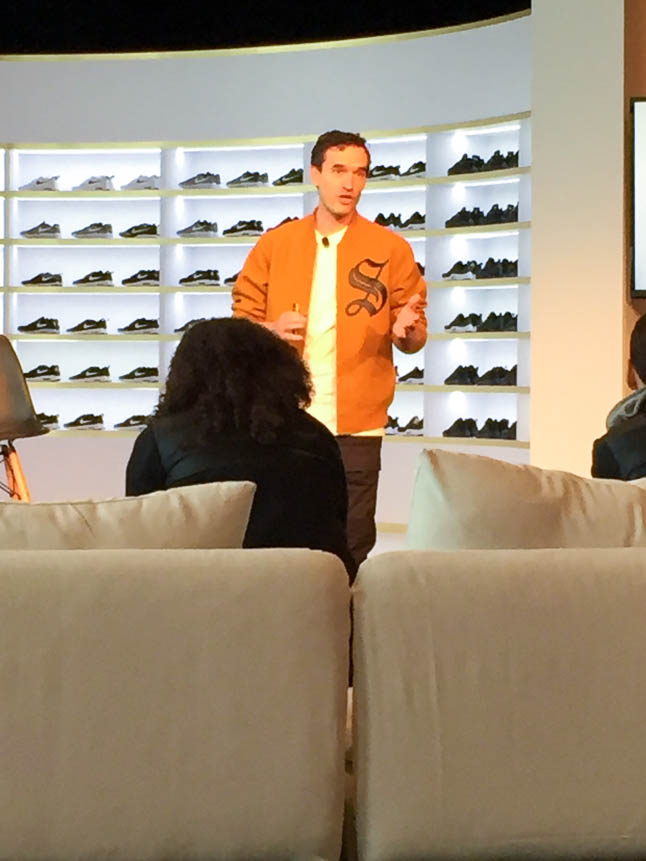 We also heard from Martin Lotti, VP and Nike Global Category Creative Director, speak about his journey (so inspirational!). He also discussed how the intersection of performance, style, and soul is woven into every nike design.

After that, we walked to another space that featured different Nike designers' takes on natural motion, specifically called, "Experiments in Natural Motion" collection.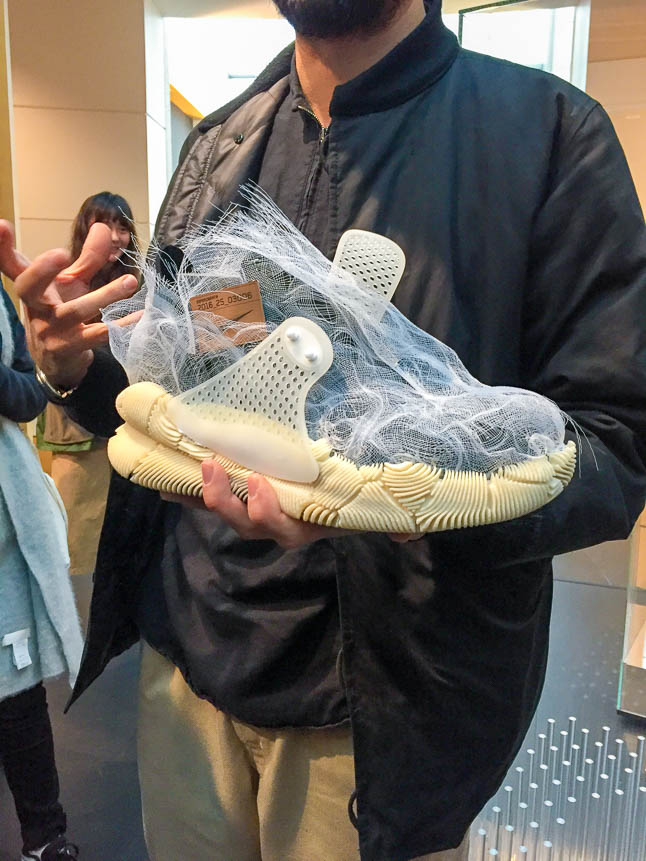 Nathan Jobe, Senior Design Director of NSW Footwear Innovation, showed us how each designer experimented with flyknit uppers and unique materials to create interesting shoes that were featured in a Nike exhibition at Milano Design Week 2016.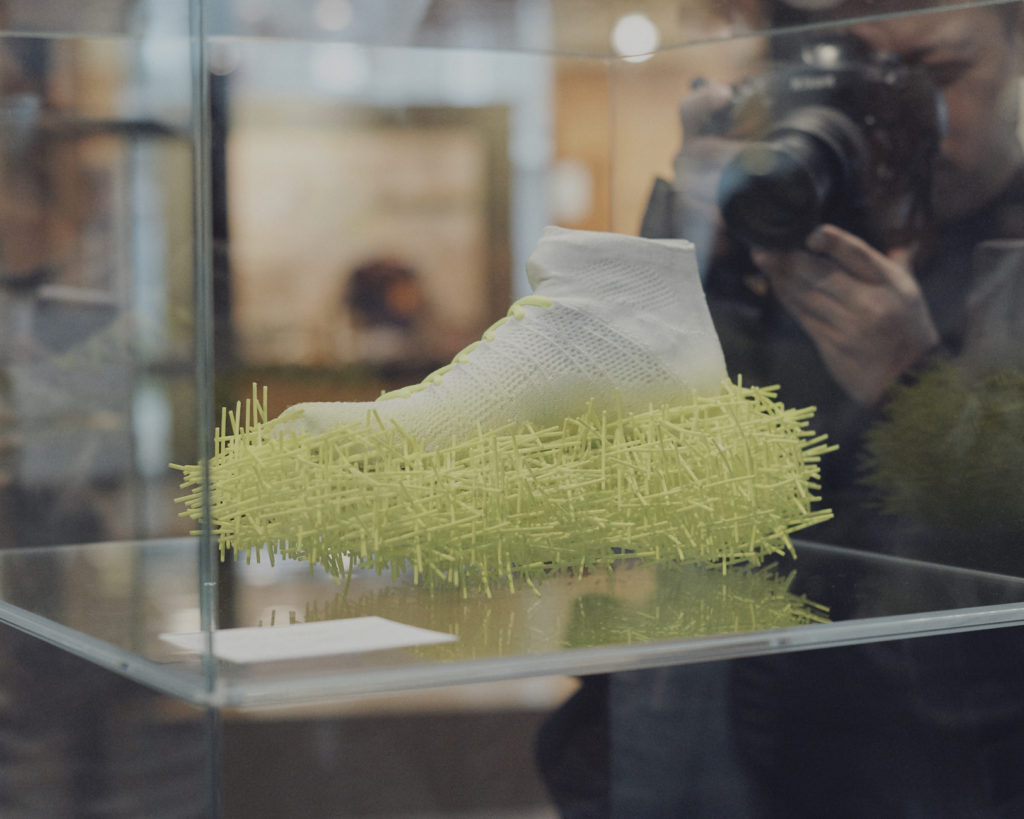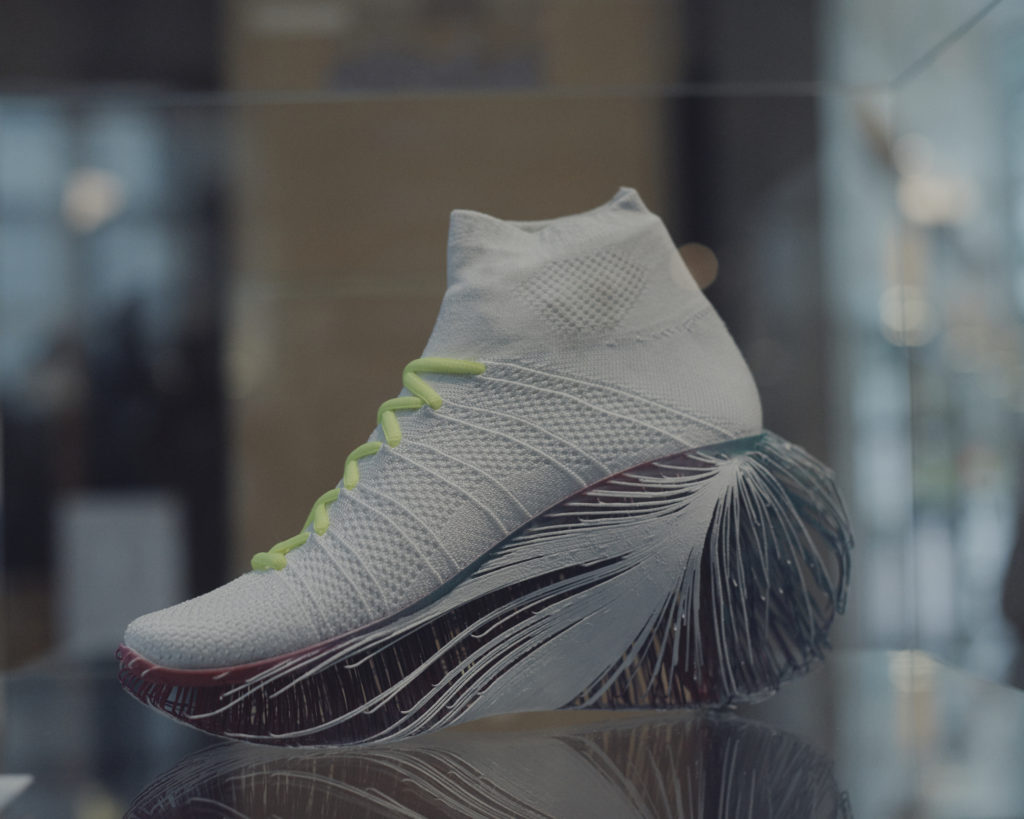 The space also featured artifacts and history from the start of what Nike came to be. It was so cool reading about how Geoff Hollister packed his VW van with running shoes and literally drove around to different high schools and colleges and sold the new line of shoes. It was interesting to learn about how the iconic Nike Waffle Trainer came to be.
Then, it was time to head to the Blue Ribbon Studio, a newly built creative space that designers at Nike can use to play around and create things. It was amazing to see machinery such as sewing machines, screen printing, and rolls and rolls of fabric (which I later saw on a shoe for Spring/Summer 2017—SO cool!).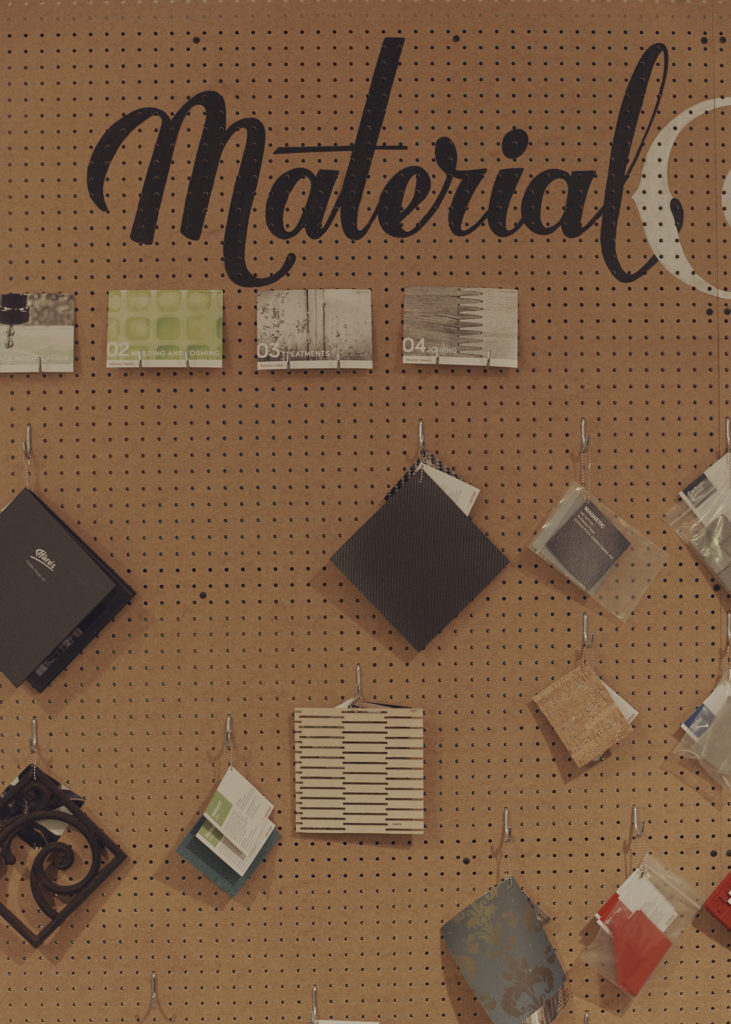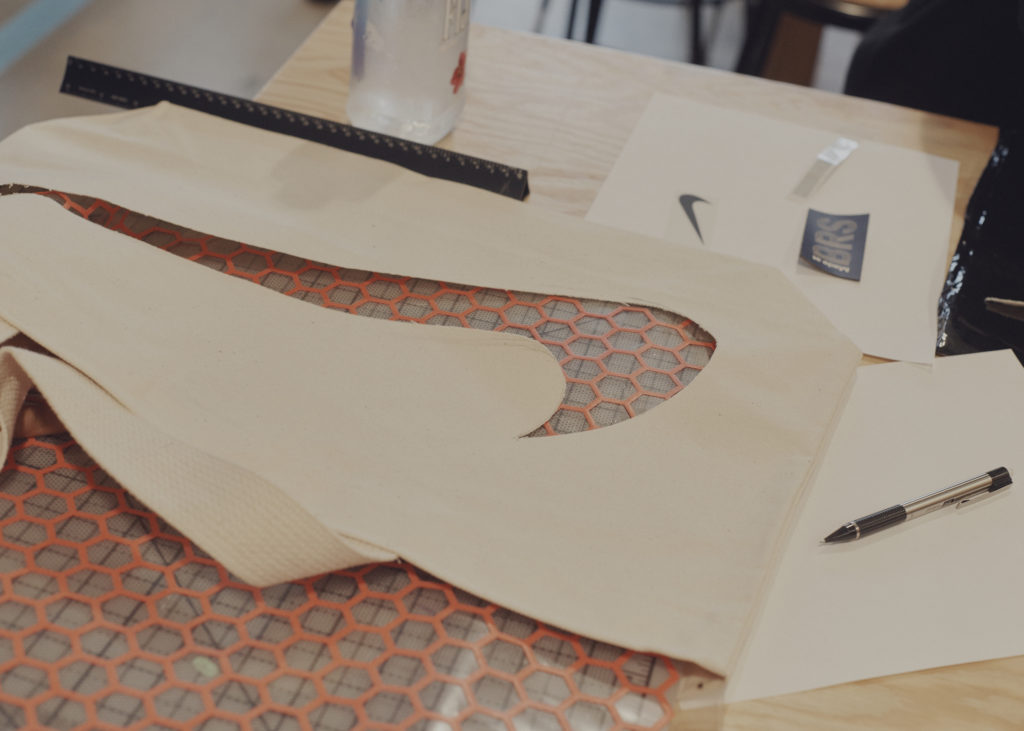 Here, we each got to make our own tote bag with whatever we wanted! Everyone was so creative, and every single designer or employee I encountered was just so happy and more than willing to help! Having worked at a corporate job, it was SO refreshing to see!
Once we made our bags, we got to see hear from Georgina James, Design Director of NSW Women's Footwear, Theo Wang, Concept Director of Women's Training, and Helen Boucher, VP of Women's Training. Of course, they were super stylish and so sweet! They gave a brief preview of the super hard work that goes goes into creating apparel and footwear. They also had beautiful models to show some of the new pieces from the 2017 collection. I specifically LOVED the new mesh legging that is coming out in 2017— the phone stayed in the mesh pocket, even during a workout!
After we had the most delicious lunch, we headed back the the Tiger Woods Center for our Nike Training Club workout! Before the workout, we went to our very own personalized lockers that had some super cute kicks and a full outfit! It was fun because everybody was dressed in some variation of the same pieces!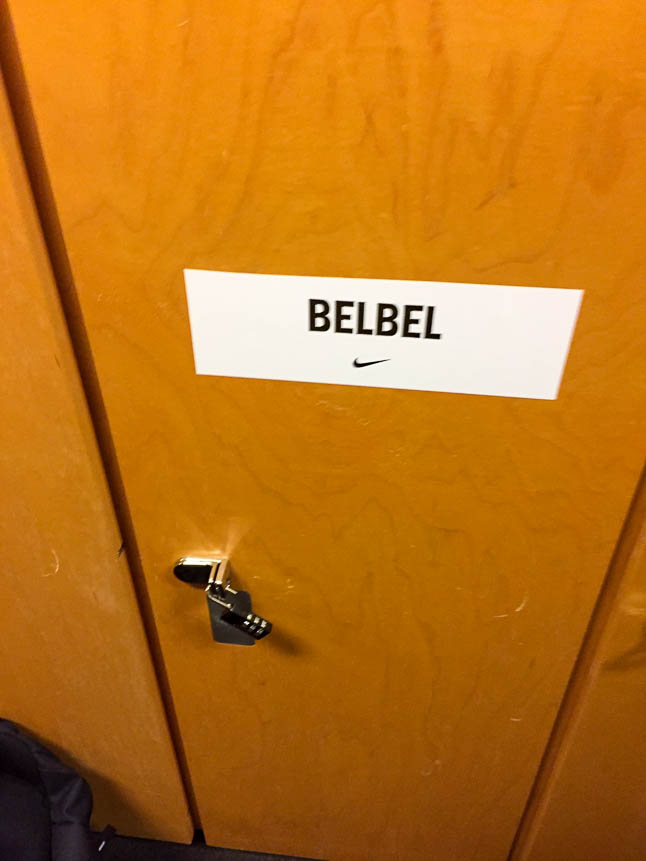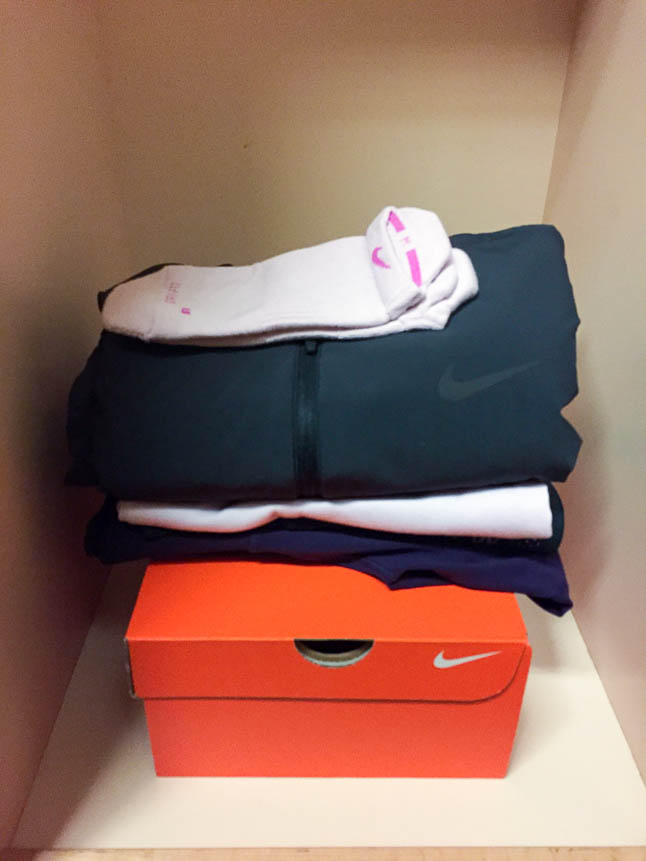 We then met with our trainer, Ben Monk . He gave a killer workout and he wasn't bad to look at either 😉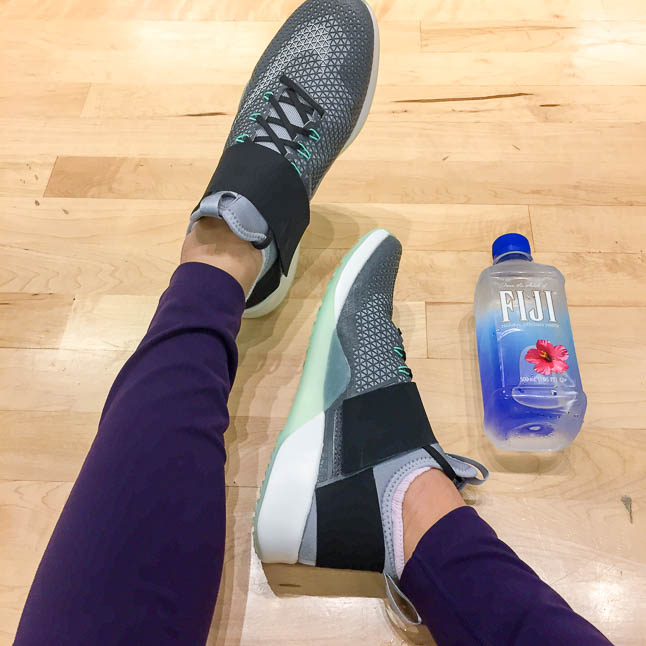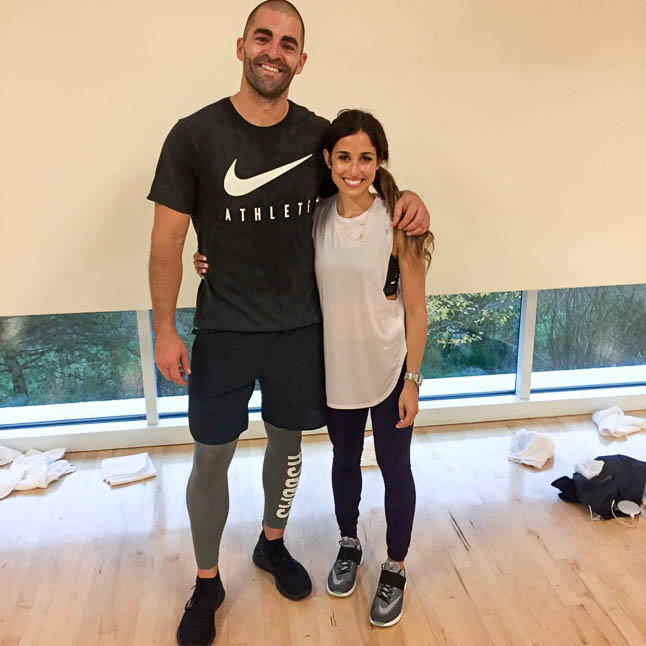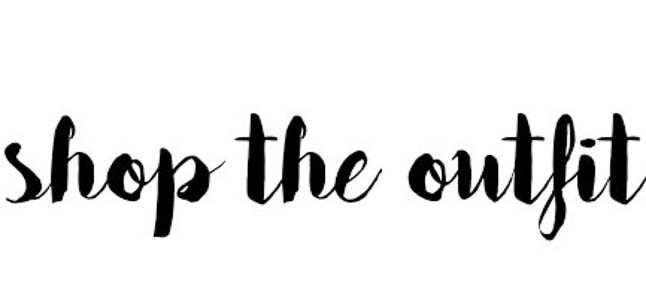 We did a bunch of drills and also partnered off, which was fun to get to know the other girls. Having not done a ton of NTC workouts, I loved it, and will definitely by doing them more often! Following the workout, we headed back to the hotel and had a delicious dinner that evening.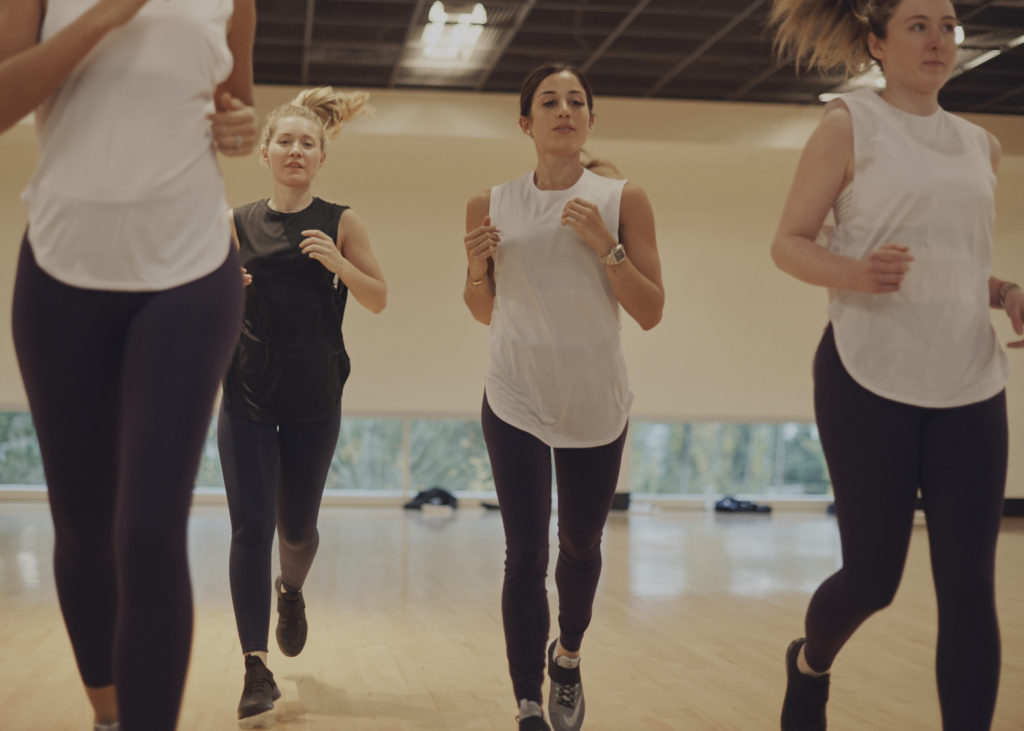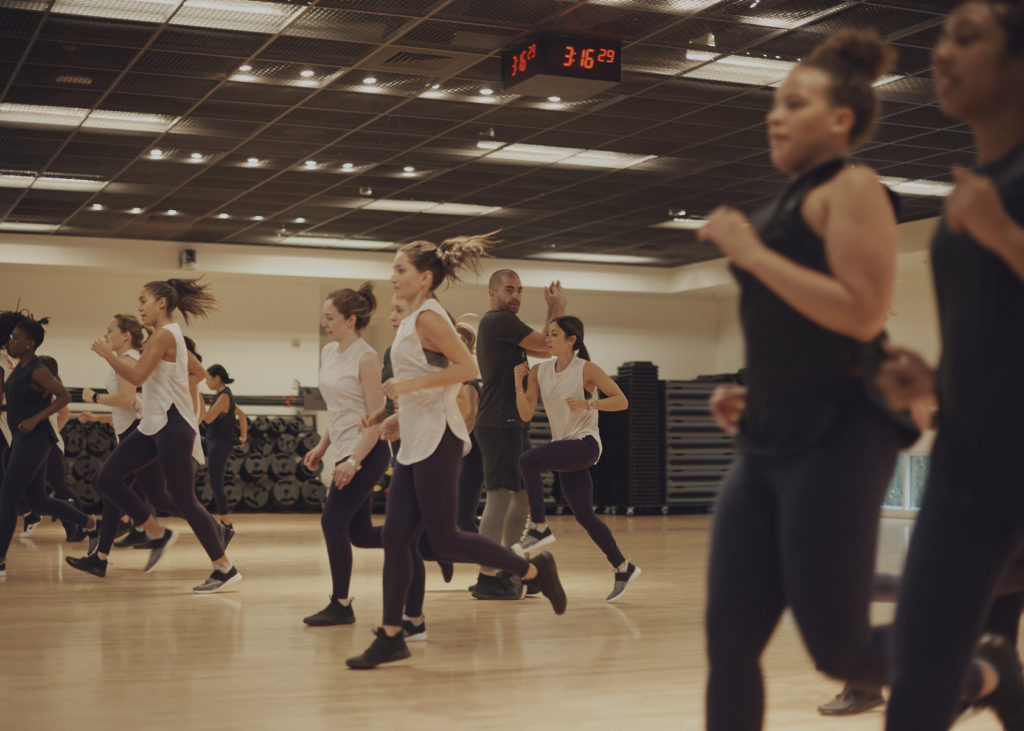 We definitely got our sweat on!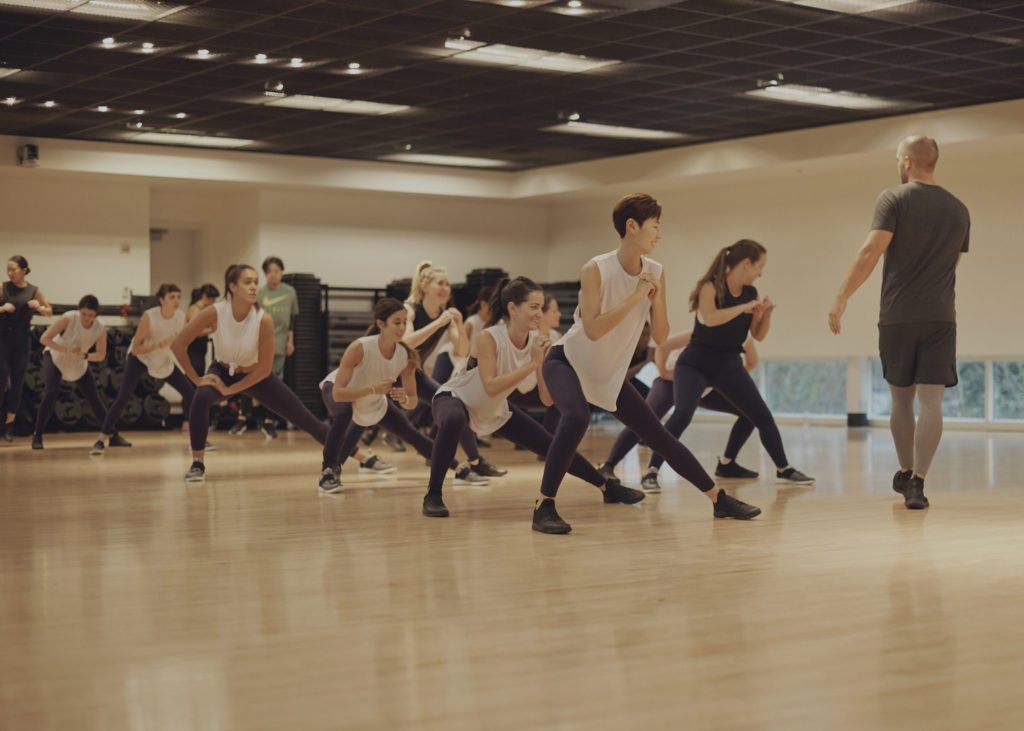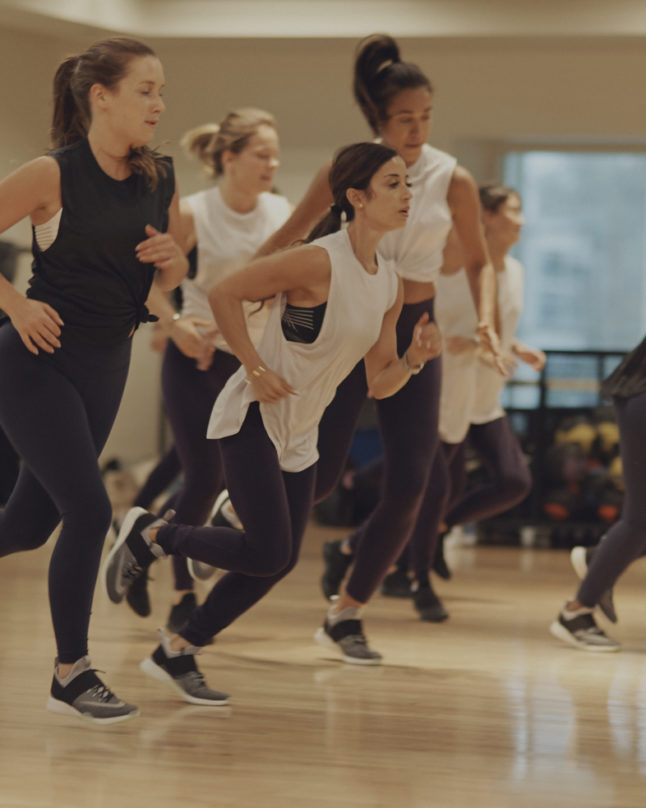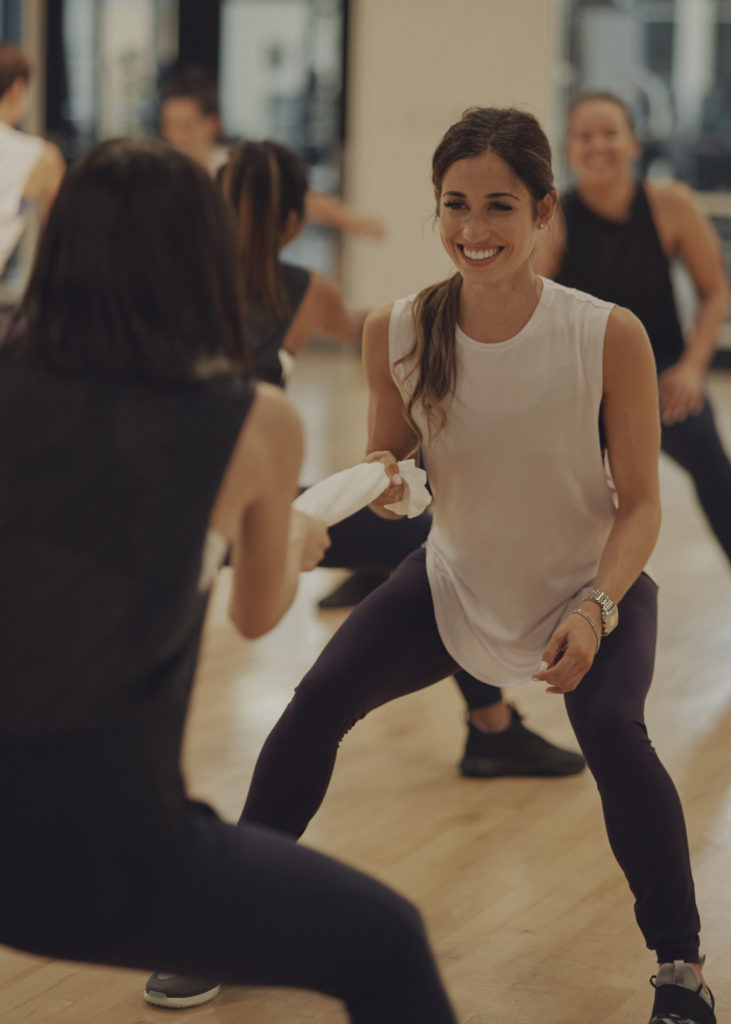 The next morning began with another great yoga class (loved starting my day off that way!) and then another busy day at Nike! We also started in the Nike Lab, which is super secure, so I was so psyched we got to see it! They had an entire wall of every pair of Nikes that have been made starting from the 1970's until present. It was so cool to see the progression and how the styles and colors have evolved. We also got to hear from Julie Igarashi, VP and Creative Director for Nike Running and NikeWomen, and Martin Lotti, who showed some of the pieces that Maria Sharipova and Serena wore during the US Open and how Nike caters to each athlete individually.
Additionally, we also had the opportunity to hear about the progression of Nike Air engineering.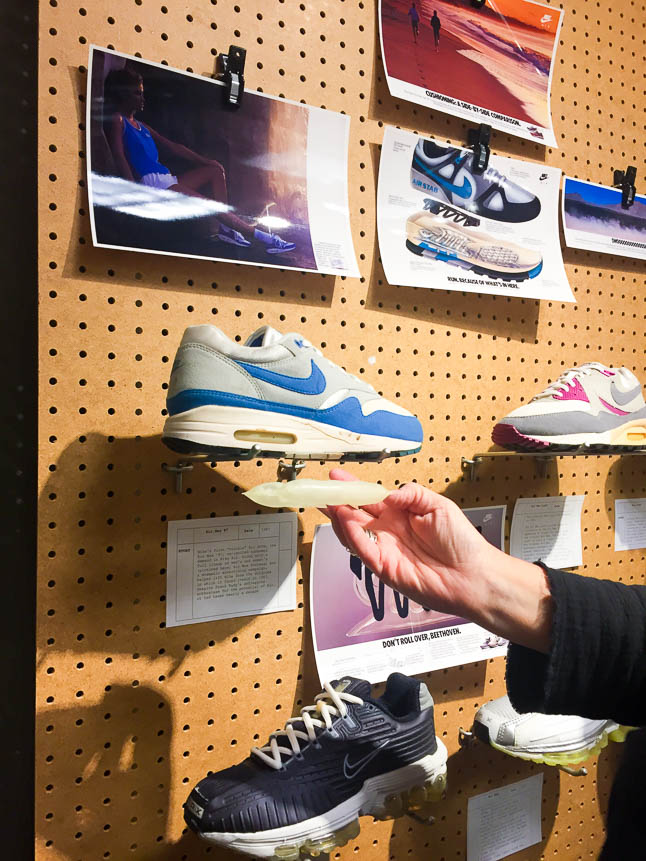 First Nike Air model
It was so cool to learn about the technology and how much it's evolved from the start to present. They are releasing the Nike Air VaporMax, which are the lightest pair they've made and 100% sustainable.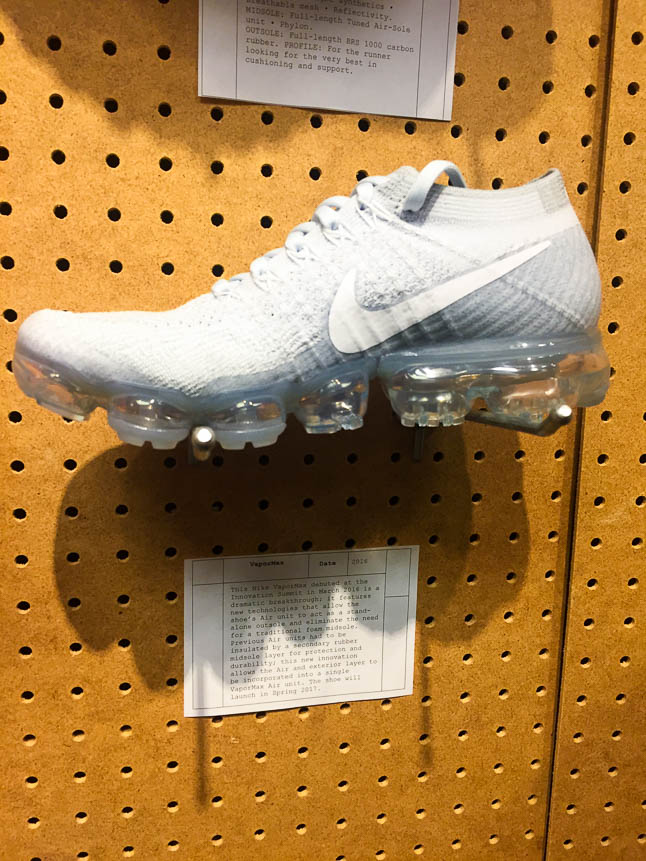 The other incredible shoe we got to learn about was the Nike Hyperadapt from Tiffany Beers, Senior Innovator—think Back to the Future shoes! They sense your foot and auto lace for you! I got to try on a pair later that day, and they were SO cool! Felt like it was a magic shoe!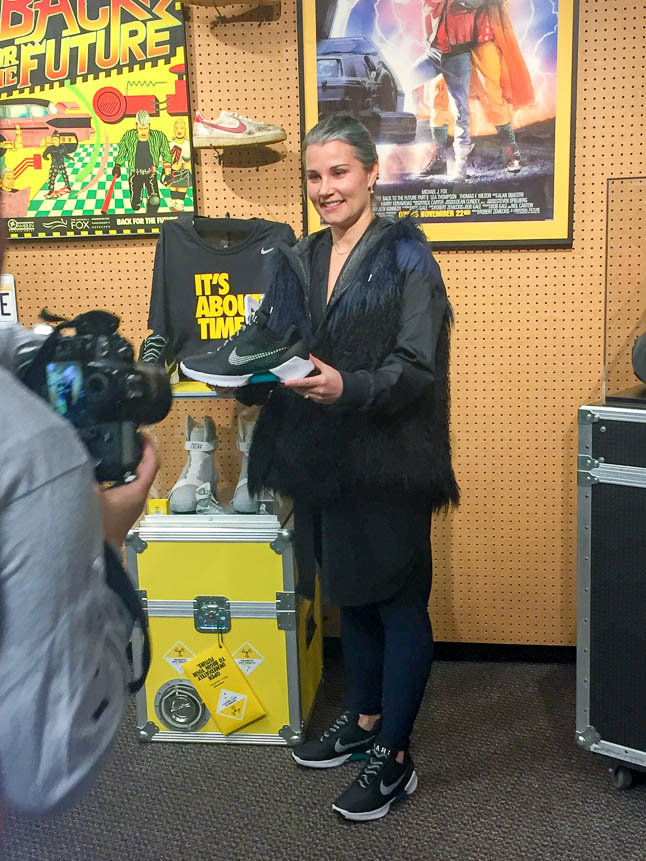 I shared them at work on my snapchat that day!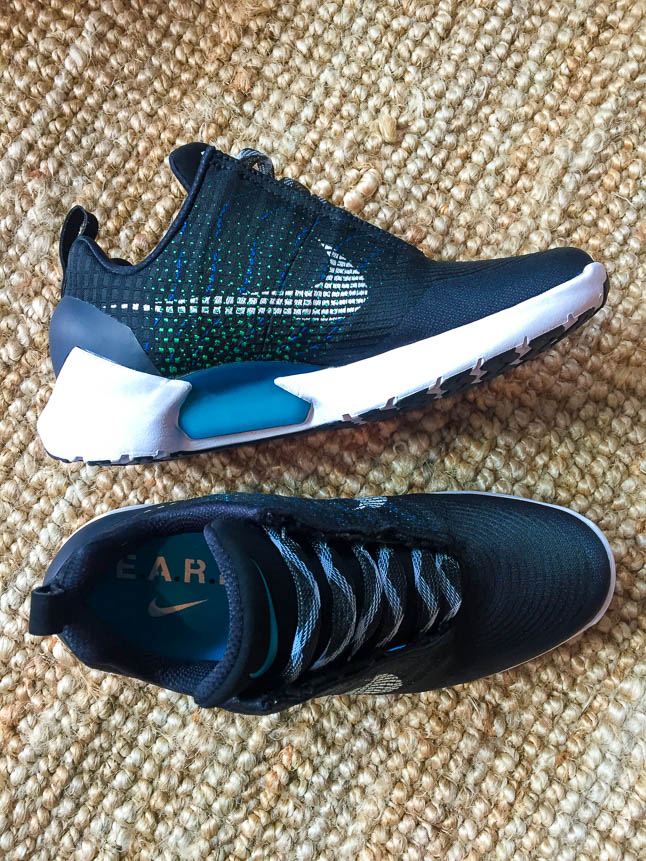 Following that we headed back to the Tiger Woods Center, where they had the same gorgeous display of shoes they had the first day, EXCEPT this time, we couldn't take any photos because they were previewing the new kicks for Spring and Summer '17. Let me just say that I am utterly obsessed with every single one of them! I can already kiss my bank account goodbye!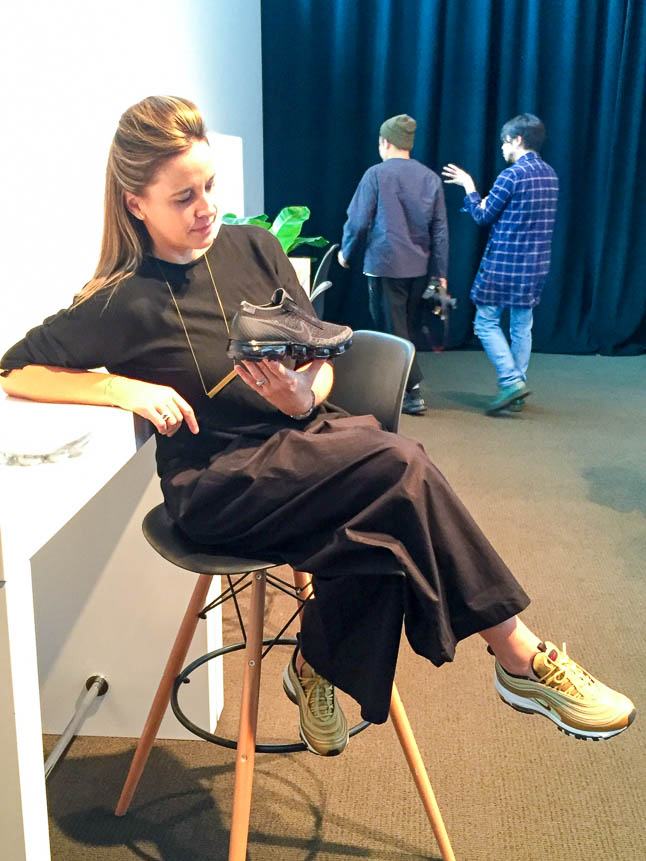 Andrea Corradini, Senior Product Director of NSW Women, talked about some the inspiration behind the new lines for next year: innovation, modern comfort, and obsessing about the materials. As a result of these fundamentals, classics like the 'Cortez' and 'Blazer' are going to be released in gorgeous fabrics like satin leather, and velvet.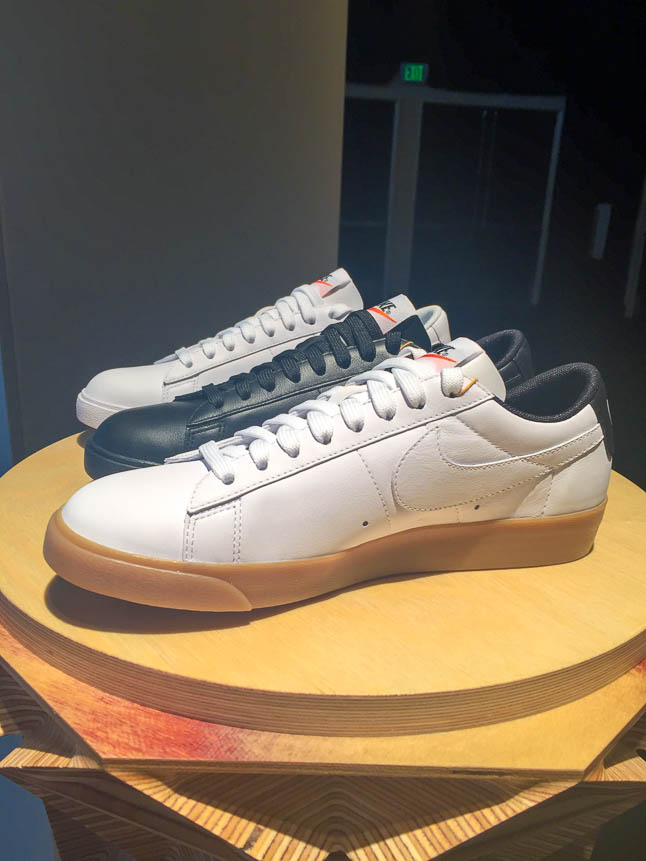 Got these in the black, and I'm so psyched to wear them!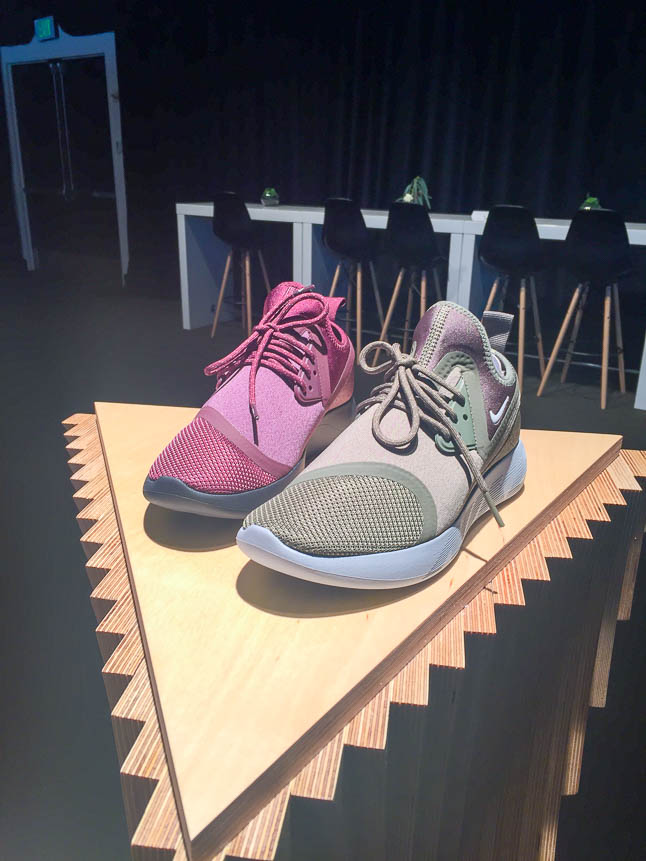 Most definitely getting these in the spring!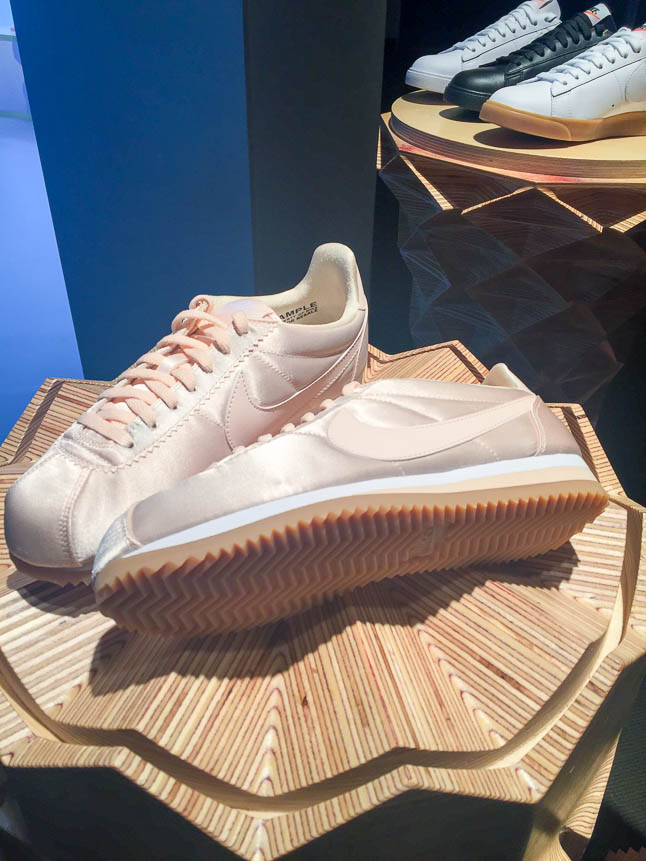 Cortez in satin, yes please!
Additionally, portions of the classics like the 'Air Flow' and 'Air Presto' were taken together and molded to form the most gorgeous shoe, 'Lunarcharge'. Ya'll I'm obsessed! Some of the colors have been released just now, and they will continue releasing more into 2017. She also went further into the color scheme for 2017—expanding to neutrals and then to pale pinks and lavenders to fit under the theme 'from dawn to dusk'. They will also be releasing the new Air Max in the summer that has a rainbow bottom that fits under the '#BeTrue' collection.
During the rest of the day, we got to see a makeshift 'store' that housed most of the apparel and footwear for 2017. Again, such beautiful pieces! Most of the line focuses on proportion, bold color blocking and graphics, and nesting (layering pieces together through mesh and open backs). It also focused on reactive color mixed with black and white—LOVE!
After obsessing over every piece of clothing, we headed back to the Tiger Woods Center to sit down and have an open forum with several very empowering women, including olympic boxer, Marlen Esparza. We discussed the difficulties us, women, face, and specifically, how each of them have overcome obstacles. One thing that really stood out to me was when Marlen did not qualify for the 2016 Olympics, she still was super happy for her fellow competitors that did make it and were competing in Rio. Instead of being bitter, she watched them and cheered them on. Such a powerful statement. She talked about how women should lift each other up and be happy for competitors and friends and not to be jealous. I could not agree more! Such truth behind those powerful words!
Reflecting on this amazing experience, I was humbled to be surrounded not only by the INCREDIBLE designers at Nike, but by these incredible women that were on the journey with me. Most of them were some form of editor for a well known magazine (that I read on the regular)—think Glamour, Women's Health, Elle, etc. These girls were clearly bright and successful, and yet so humble! Nobody was catty or rude, which made this trip that much better. Not only did I bring home some amazing Nike goods (obsessed with my Blazer kicks and Apple watch!), but I also took with me so much appreciation behind what I already knew was an awesome brand!
some photos courtesy of Nike