Happy Thanksgiving!
What would today be without all things pumpkin, especially pumpkin pie?! I have to say this is literally the holiday that I look forward to this holiday more than anything else simply because of the food. Okay, and being with my family, but the food is a close second.
My favorite things to eat are not just sweet things. I LOVE turkey and cranberry sauce, and of course, sweet potato with marshmallows. I do, however, have a M A J O R sweet tooth, so eating pies, especially pumpkin pie is my favorite part of the meal. Do I wait until Thanksgiving to have this? Absolutely not. I mean, they sell pumpkin all year long, so why not make it whenever the craving hits?
Our plans for Thanksgiving include baking up a storm, chowing down on the early side (like 4pm), and watching lots and lots of football. Oh, and getting ready for online shopping tomorrow!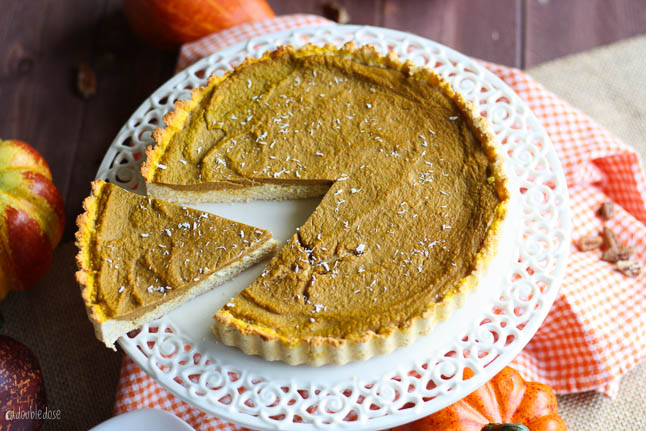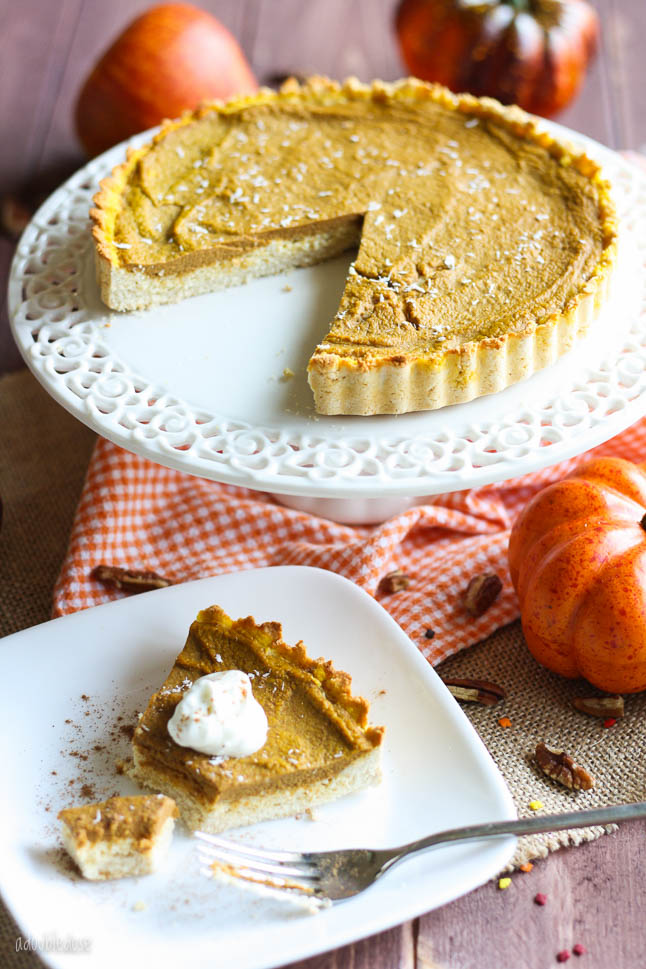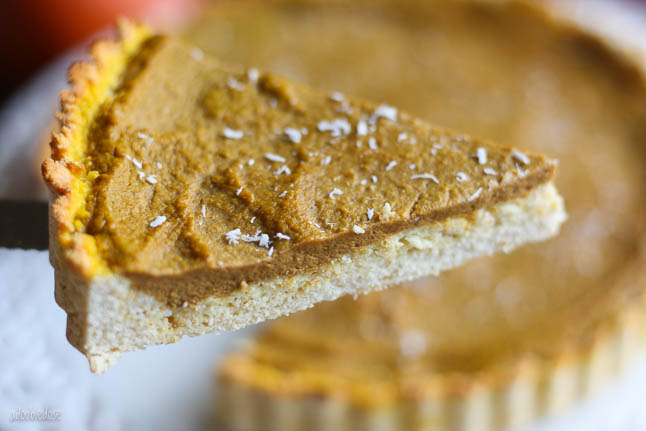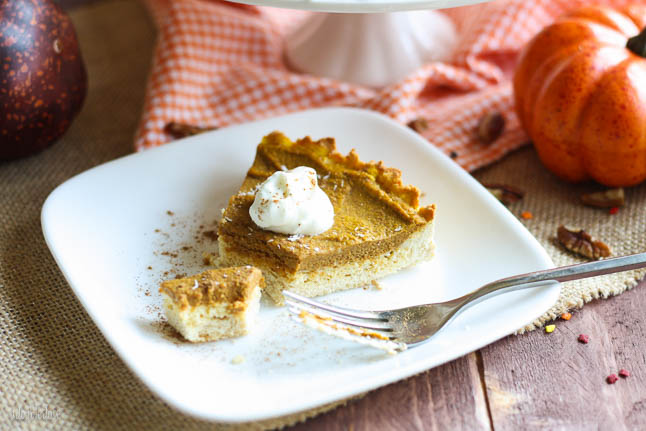 This pie is everything you love about the real deal, and more. I remember eating slices of this deliciousness at Luby's Cafeteria after gymnastics practice. It was pure bliss, and this was no different. Except, without all the sugar and junk that doesn't make you feel so hot after eating it. #yesplease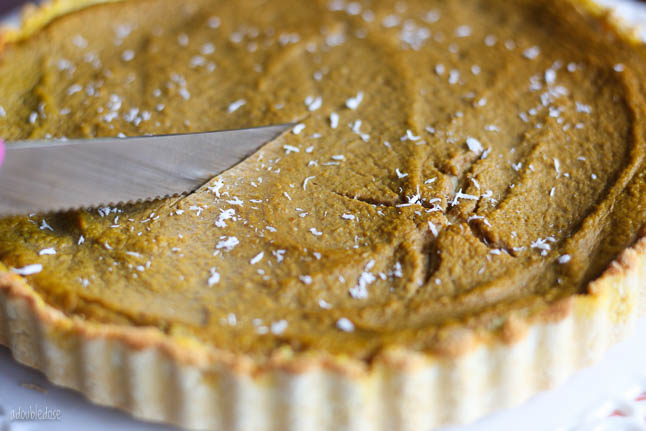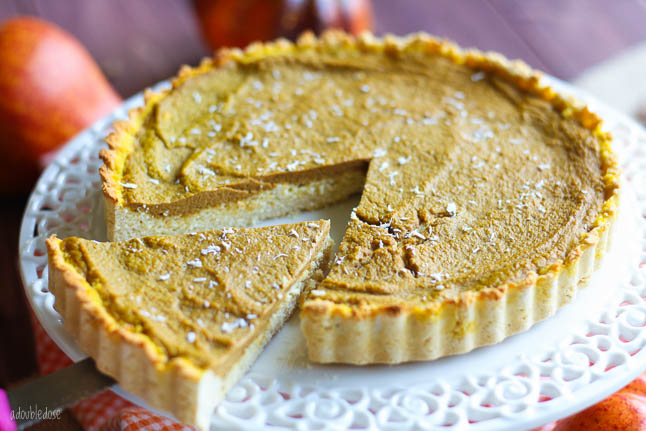 After going gluten-free, and mostly grain-free, it was difficult for us to come up with healthier desserts that still tasted good. Just because it is gluten free and free of everything, doesn't mean I am going to eat it. It has to actually taste good and be worth eating, you feel me?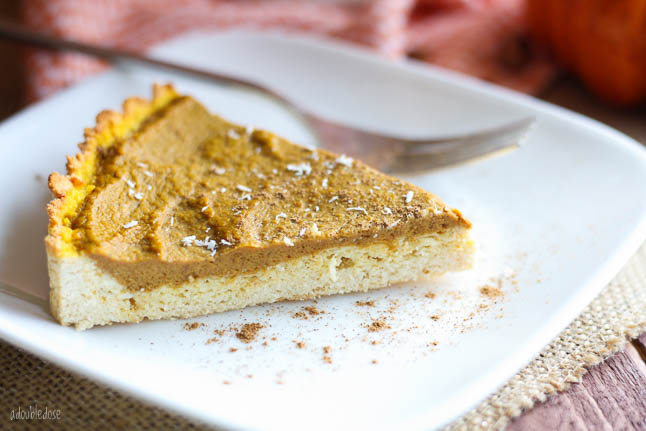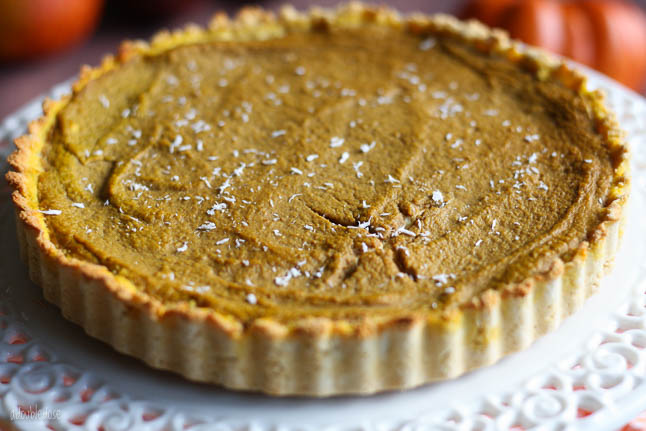 The crust is made from a combination of coconut flour and vanilla protein powder, but if you do not like using protein powder, or don't have any on hand, see the "notes" section of the recipe for an alternative option. You can also use a pre-made crust if you want to!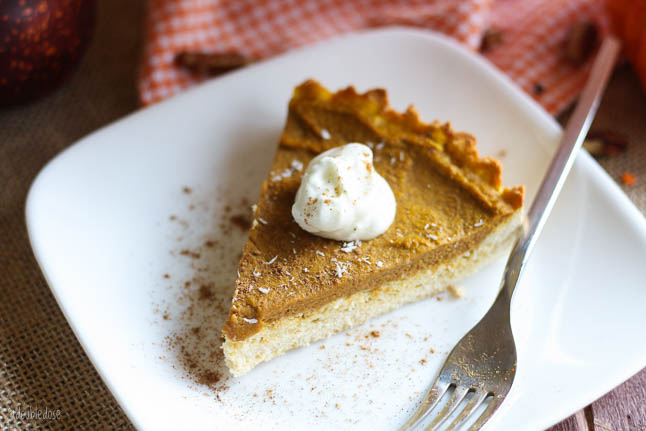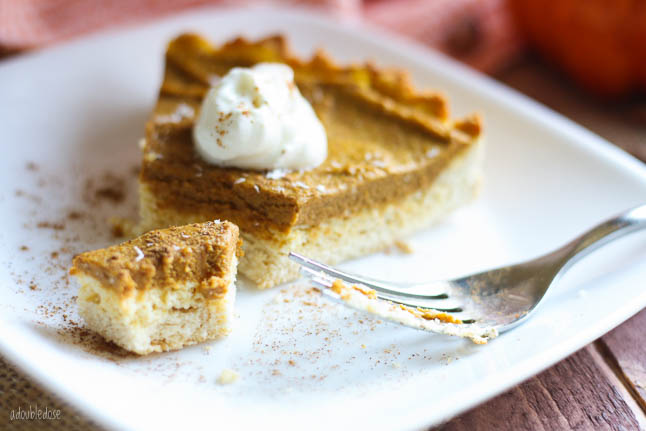 The pumpkin filling is creamy and smooth and packed with your favorite fall flavors. Trust me, you will not regret this one.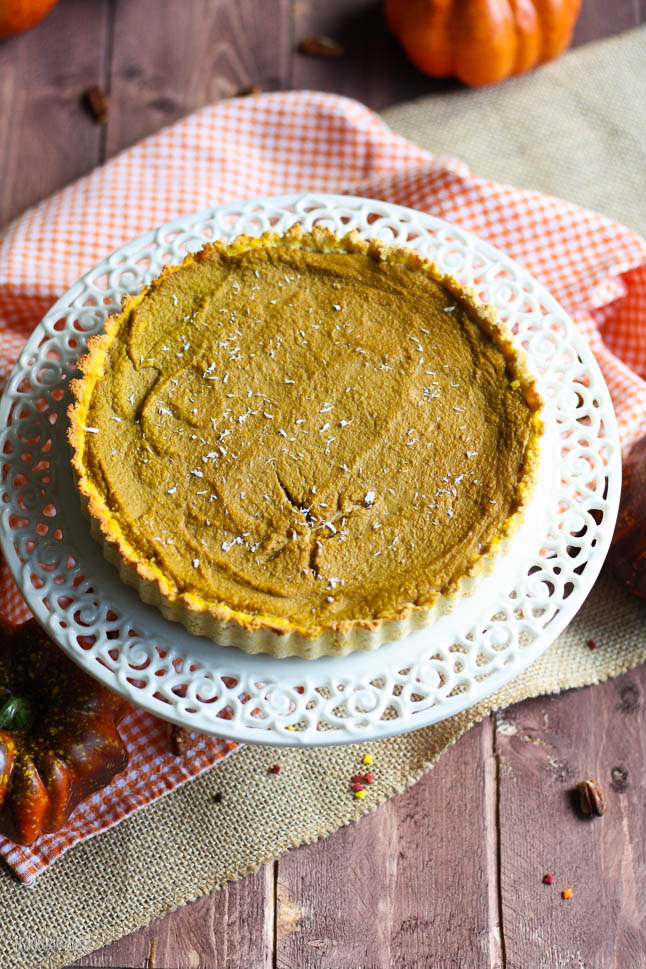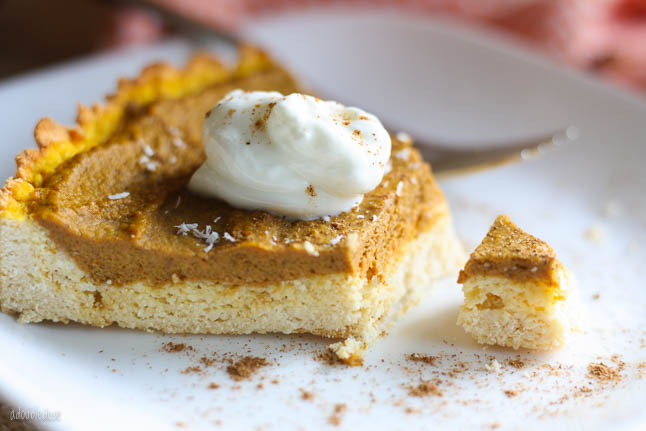 [yumprint-recipe id='64']If you're not feeling pumpkin pie, try our pumpkin swirl cheesecake, our chocolate-chip pumpkin muffins, our pumpkin cookies, or pumpkin pancakes!