This shop has been compensated by Collective Bias, Inc. and its advertiser. All opinions are mine alone. #LoveDoveFruits #CollectiveBias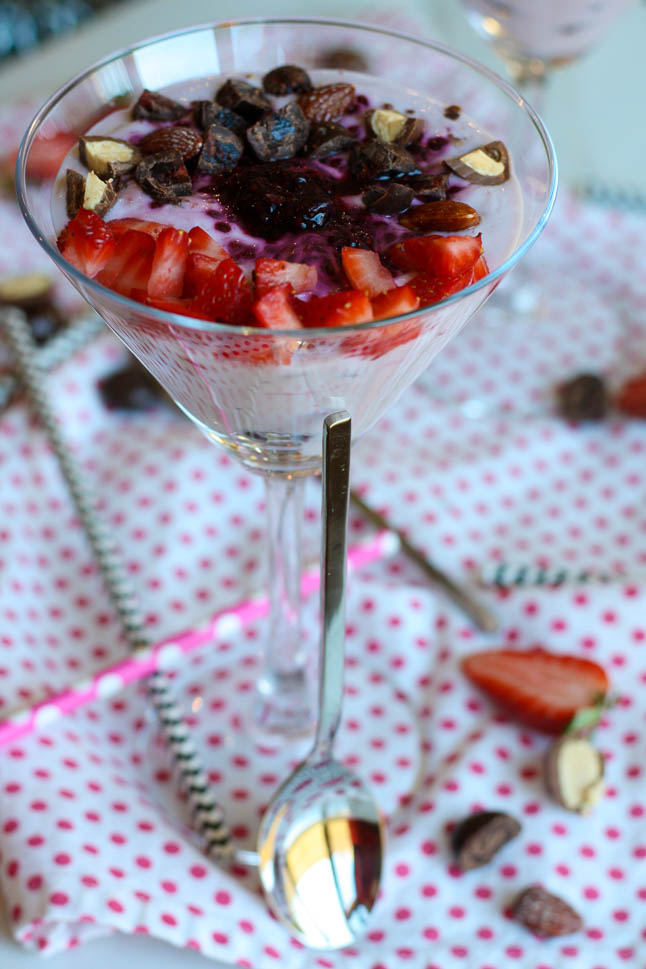 Now that we are well into 2016, I feel like it is about the time that most people start getting discouraged and start letting go of their resolutions. I know that we have all been there before, and trust me, I was definitely one of those people who would have all intentions of sticking to eating more wholesome foods and working out regularly until I was a couple of months in and decided that eating mac n' cheese, pizza, and froyo with EVERY topping possible sounded much better than the boring food I thought was better for me.
After making better choices with regards to eating for a couple of years and it becoming my lifestyle, I have found a way to switch up the typical "boring" snack and post workout meals. Instead of eating just chicken or some kind of protein with vegetables, I like to have something on the sweeter side in addition to something savory. I like the best of both worlds;) One of my favorite things to make when I am craving frozen yogurt, or something sweet, is a yogurt parfait. It looks super fancy AND it is actually good for you! This yummy treat combines protein-packed yogurt, DOVE® Chocolate Fruit & Nut, fresh strawberries, and a homemade cherry chia jam.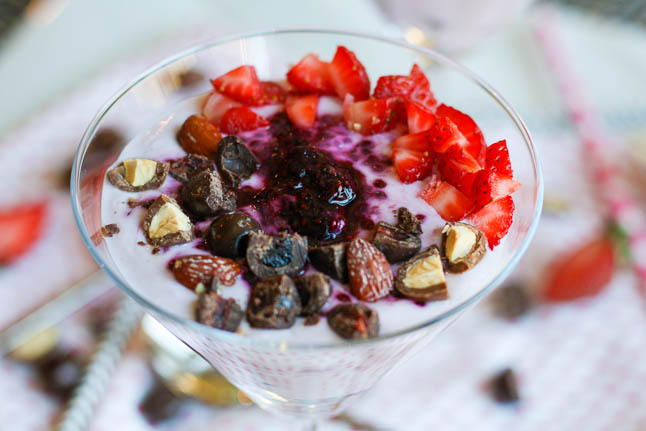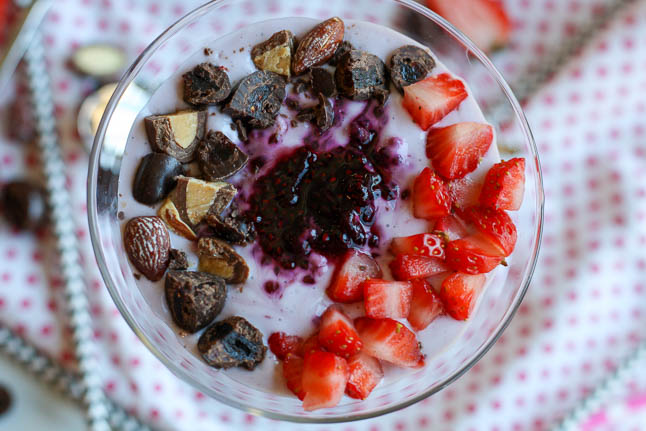 For those of you who don't know, my sister and I are MAJOR chocoholics. Of course, I had to pick the DOVE® Dark Chocolate Raspberry & Honey Roasted Almond, DOVE® Dark Chocolate Cherries, and the DOVE® Roasted Almonds covered in Milk Chocolate.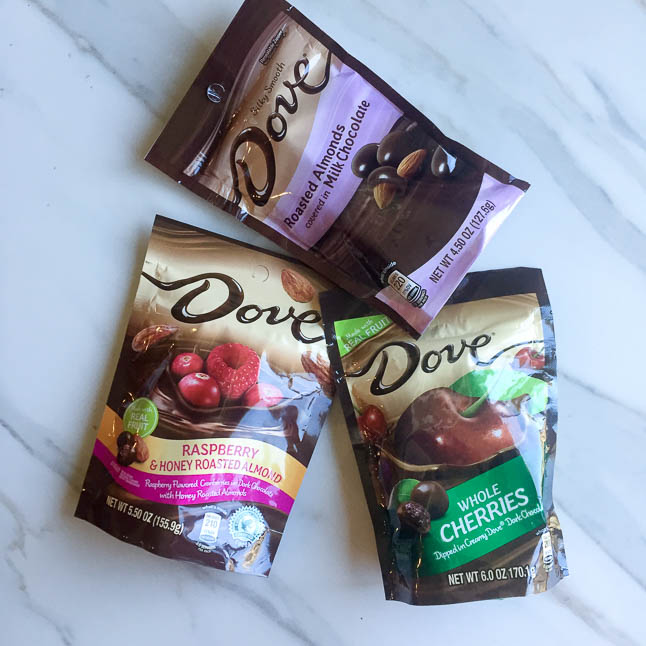 I love that they all combine the great wellness benefits of dark chocolate with fruits.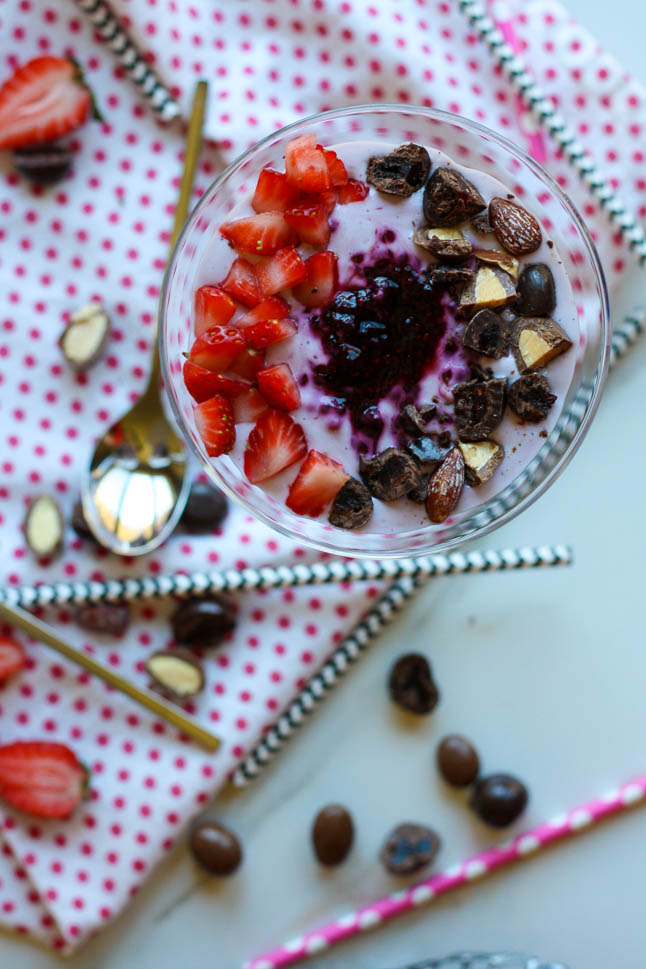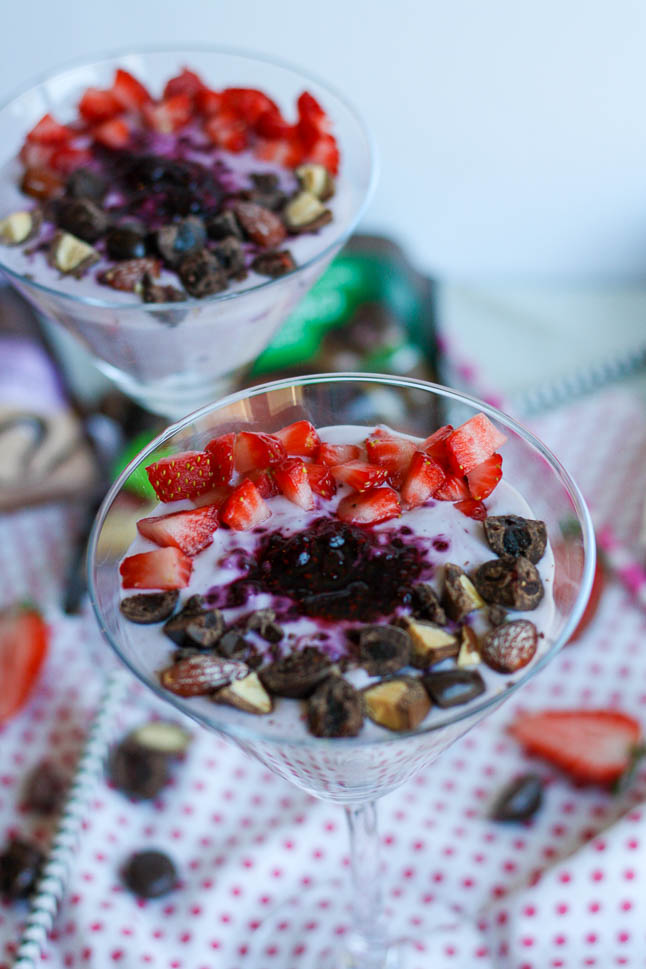 To assemble the parfaits, I used my favorite blueberry yogurt, topped it with the chopped DOVE® Chocolate Fruit & Nut, fresh strawberries, and a homemade cherry chia jam.
To make the chia jam, microwave about 1 cup of frozen cherries. Remove from the microwave and smash down the cherries by using the back of a fork until they break down. Add in two tablespoons of chia seeds and stir to combine. Allow the jam sit for about 5 minutes to thicken.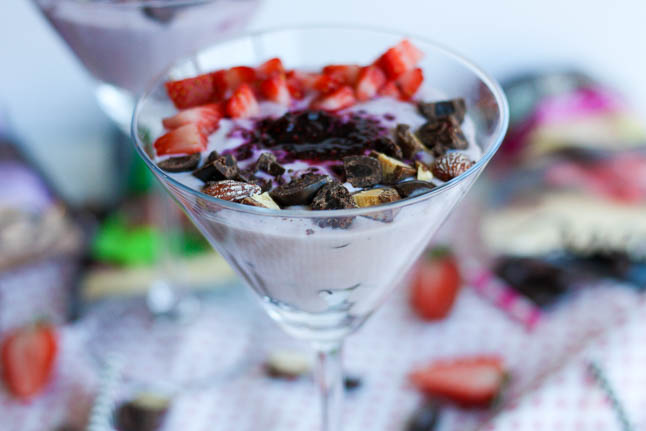 I found all three DOVE® Chocolate Fruit & Nut at Walmart. They had a great selection of all the flavors, and I am telling you, there is not one that you will not love! Be on the lookout for a fun display of these chocolates this month in stores!
Here is a coupon to purchase some of your own! My favorite ways to eat them other than with yogurt are with some more mixed nuts, mixed in with popcorn, or just by themselves as a sweet bite!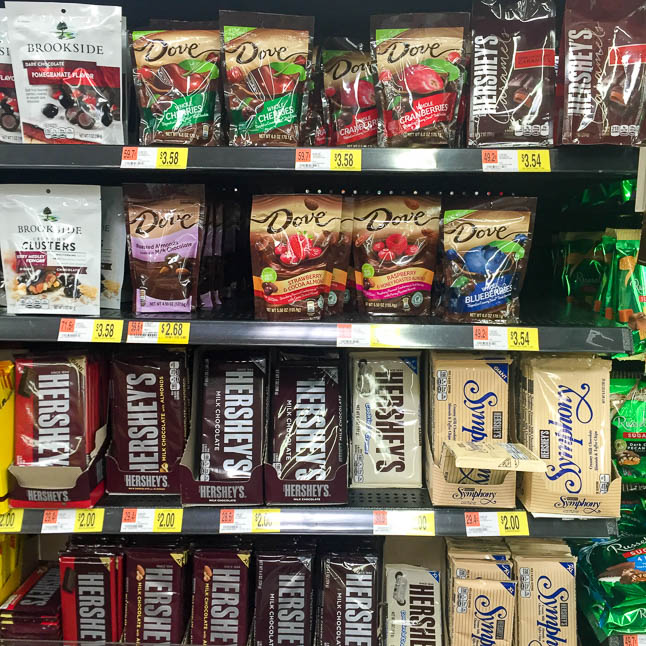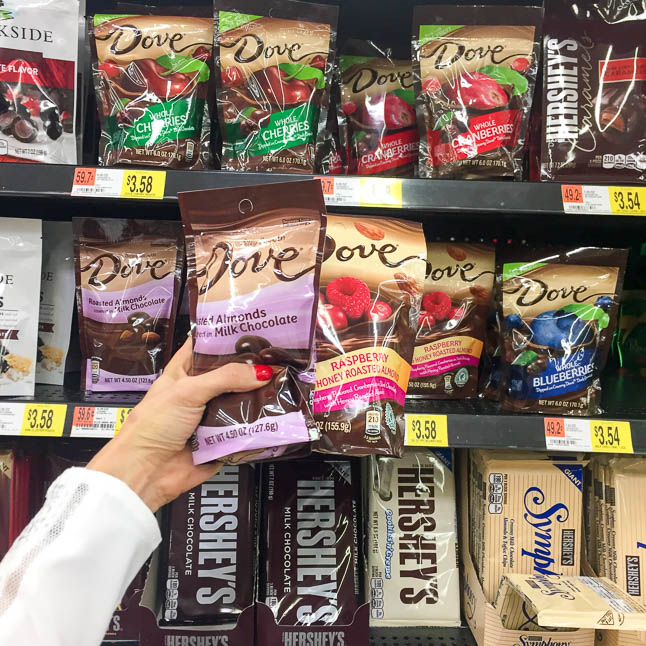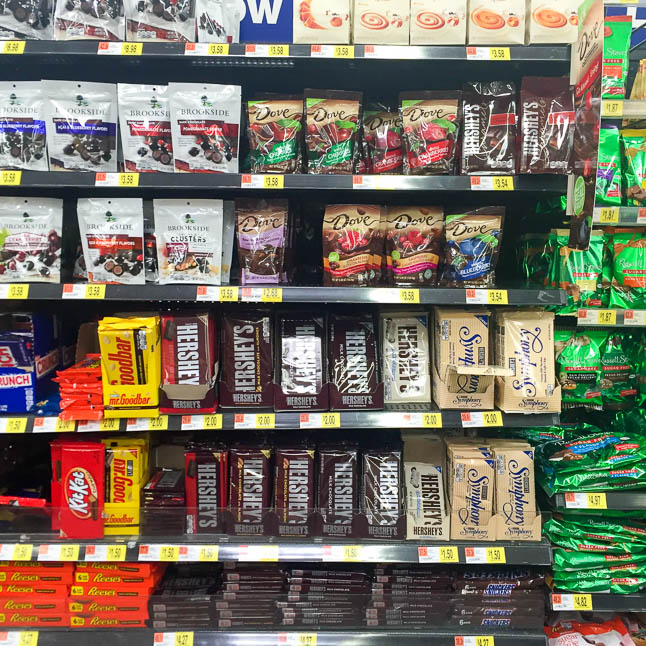 And, now, for the at-home workout! This workout requires [a b s o l u t e l y] NO equipment besides yourself, so you have zero excuses! We honestly don't do a ton of bodyweight exercises on a normal basis, but they are still effective and great if you're traveling for work and are in a hotel room, or if you just don't have time to make it to the gym.
It doesn't seem like it will be that tough, but I am telling you, it will definitely get your heart rate up and will get you sweating! Feel free to add in more reps or sets as you wish!