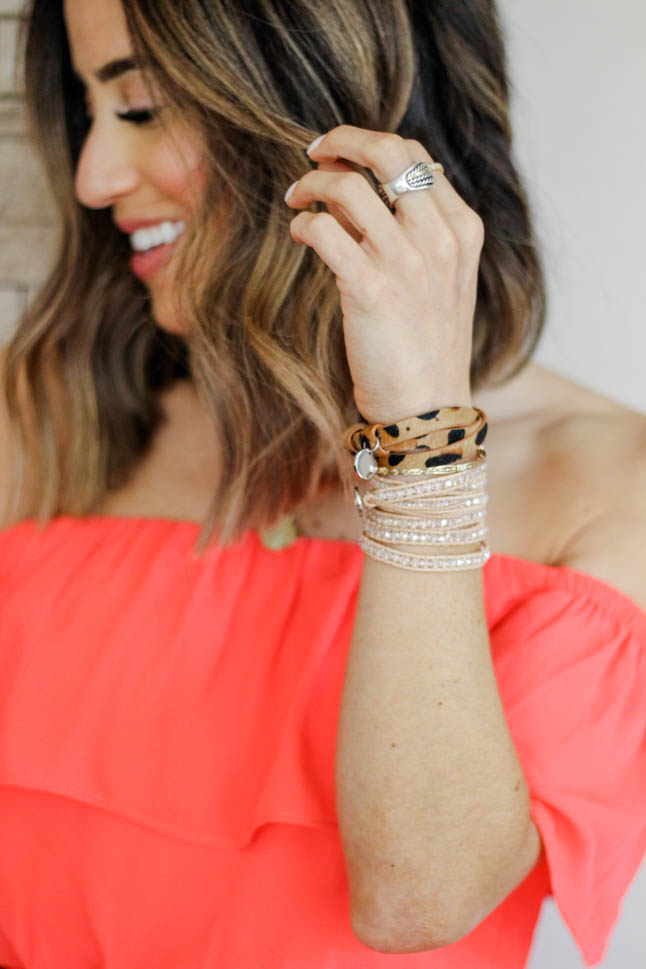 Happy Memorial Day Weekend! We have a fun post to share with you all, and one that has been requested by y'all! We love creating a pretty stack of jewelry, whether it is bracelets or necklaces. It is kind of like an art in our opinion and so fun to mix and match!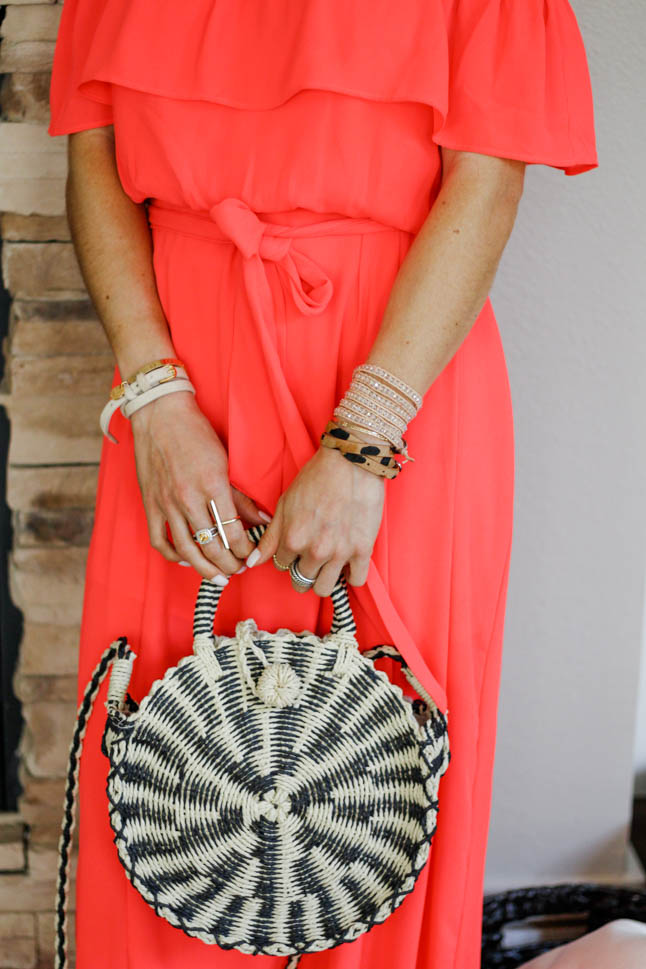 Sometimes it can get kind of tricky trying to figure out what looks good together, or what looks like too much. We wanted to share some of our favorite bracelets from Victoria Emerson that are so easy to stack together. And, even better, right now they are having a BIG sale going on where all their bracelets are buy one, get one free! Such a good deal!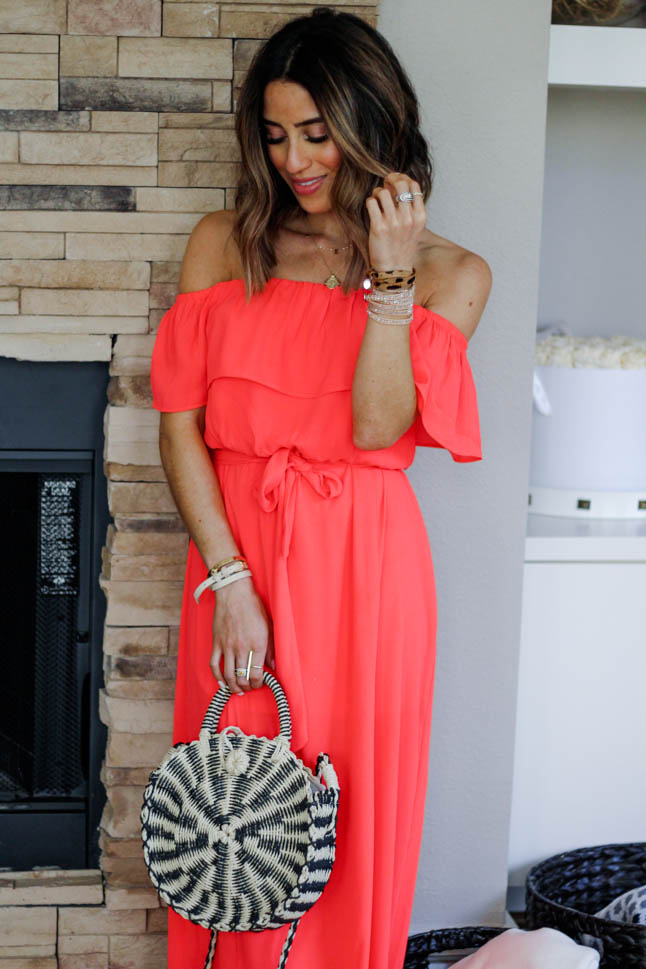 Our favorite way to stack bracelets is to pick a chunky, statement bracelet like this crystal ice vegan wrap bracelet with a thinner bracelet like this leopard double wrap. You all know we can't stay away from anything leopard!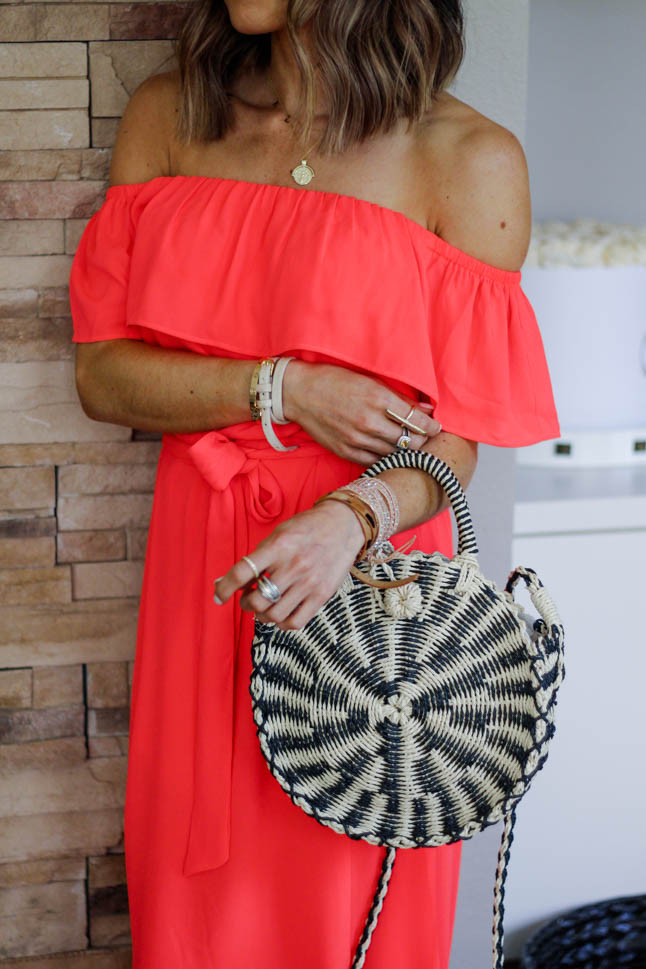 The double wrap bracelet also comes in a few other color options (we have it in white, too), and you can choose gold or silver hardware to match other jewelry you typically wear!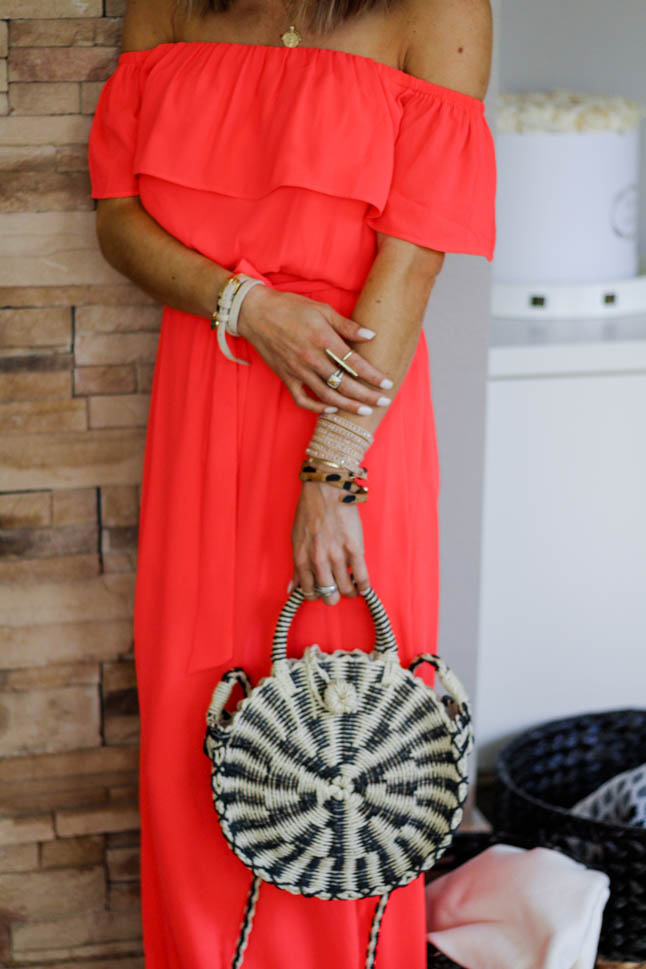 You could also stack the wrap bracelets with this really fun metallic gold wrap bracelet! We love the rose gold color, and they come in other fun colors, too. We love these paired next to a watch.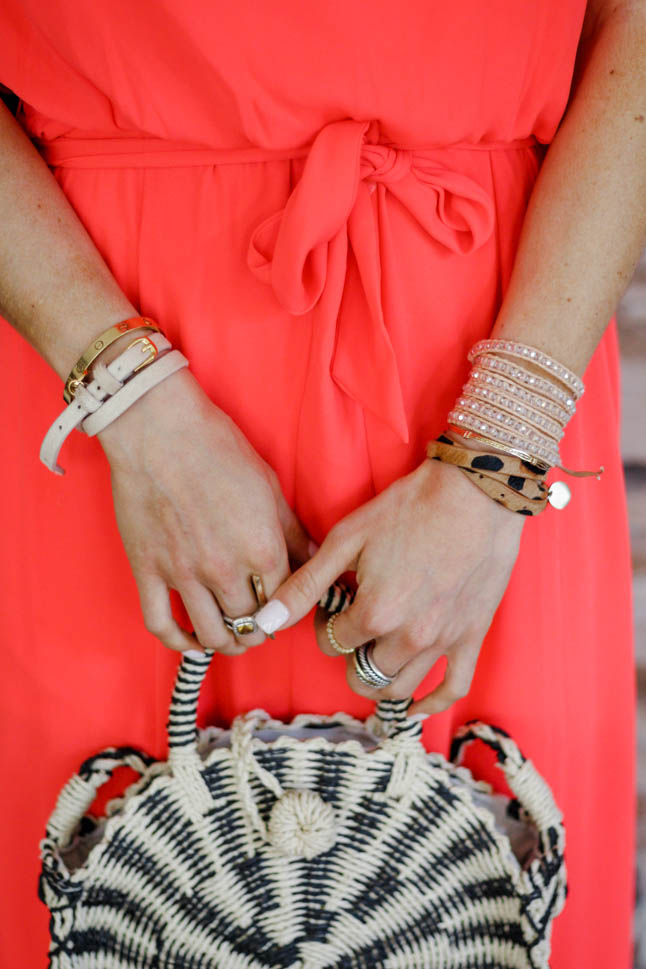 What is so great about these Victoria Emerson bracelets is that they are all handmade! These make a great gift, especially because they have a great sale going on. We also love that some of their bracelets are vegan. They are also offering free shipping on orders over $50!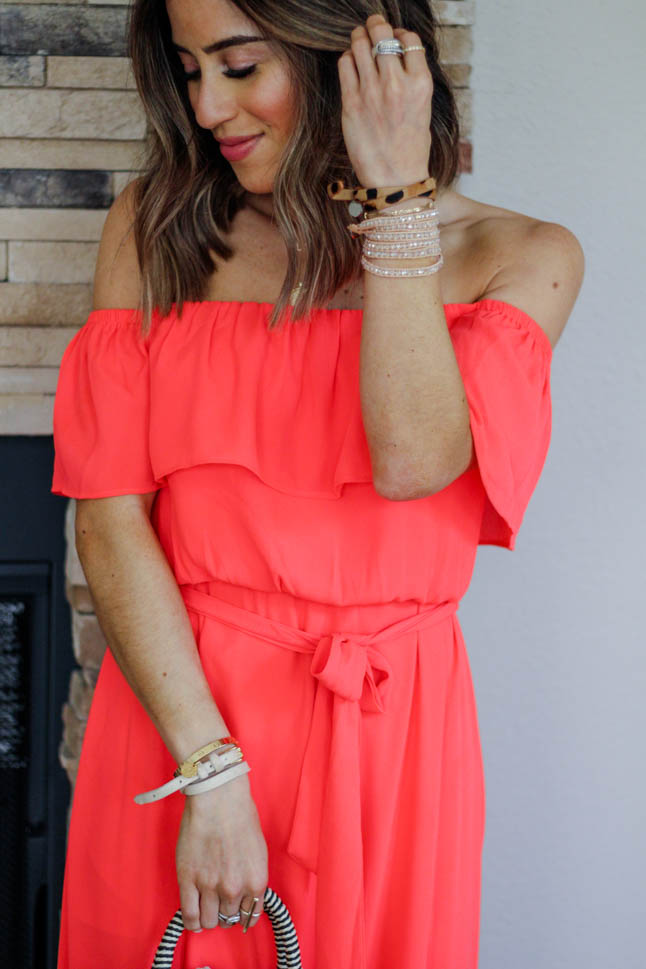 { Safari Double Wrap Bracelet | Vegan Wrap Bracelet | Maxi Dress | Woven Round Bag | Curling Iron | Nail Color | RINGS:  David Yurman Ring here and here }