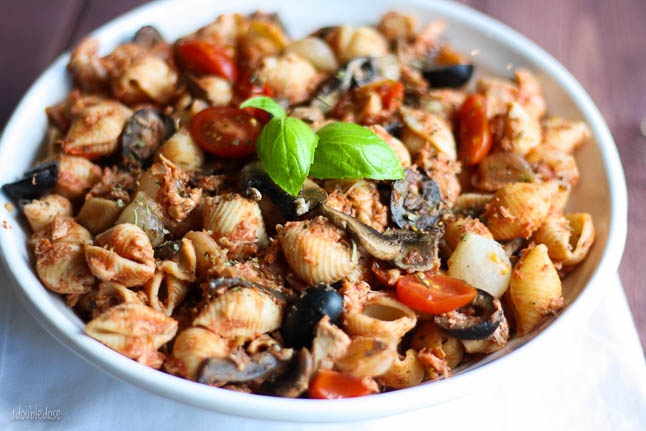 Happy Monday! We are getting back into a routine since we were gone for a few days visiting our parents in El Paso. We plan on doing a recap of our time there (hopefully this week) since we have some outfits to share and also some of our eats.
We got back in Saturday night, so of course, our first stop was dinner because we were hungry (and food is always on our minds, #duh!)
Can you guess where we went? I know it's a tough one.. Mediterranean. We chowed down (as always) and consumed way too much food and told myself that I would not eat again. Of course, a few hours later, I was ready to eat and my appetite was back in full swing.
We had such a fun time with our parents and it is so nice to be able to spend quality time with them. We really hope they move closer to us within the next couple of years. There is nothing like family. Alright, enough of my sentimental talking…
I know what you're thinking. Tuna in pasta? Ew. I know, I know. I'll admit it, it sounded really gross to me, too. I was thinking of what I could add to the pasta to add more protein, and since I had no chicken or fish made at the time, I had no idea what to use. I usually will use tuna in salads or on bread, but I have never tried it in pasta before.
I actually used to absolutely hate tuna. Like really hated it. The thought of it grossed me out, but something changed a few years ago. I mixed it with some Greek yogurt, apples, and celery to make a healthier tuna salad, and suddenly, I loved it! I have no idea what changed, or why I suddenly liked it, but it is a good thing I do because it is SO convenient.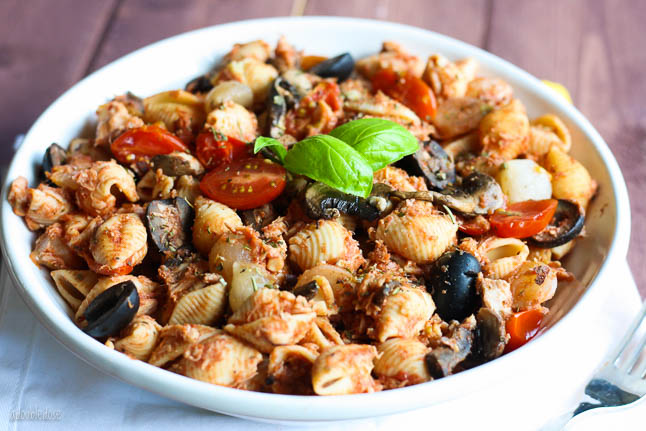 This pasta is packed with so many Italian flavors and won't leave you feeling heavy and bloated. It reminds me of my trip to Italy, where they have tuna on almost every menu.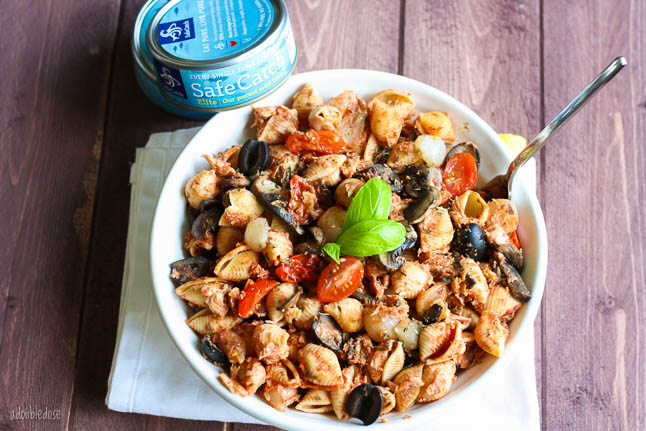 I would only recommend using a high-quality canned tuna in this recipe. I used SafeCatch tuna, which I love. If you haven't heard about it it, they sustainably catch their tuna from managed stocks. I know some people are concerned about eating a ton of tuna because of their mercury levels. Well, what's awesome about SafeCatch is that they test every single fish for mercury levels. The have super strict limits for the mercury in their tuna.
They also don't pack their tuna with a bunch of fillers, soy, or other junk. If you're like me, you don't want any of that in your tuna. You just want the tuna, right?!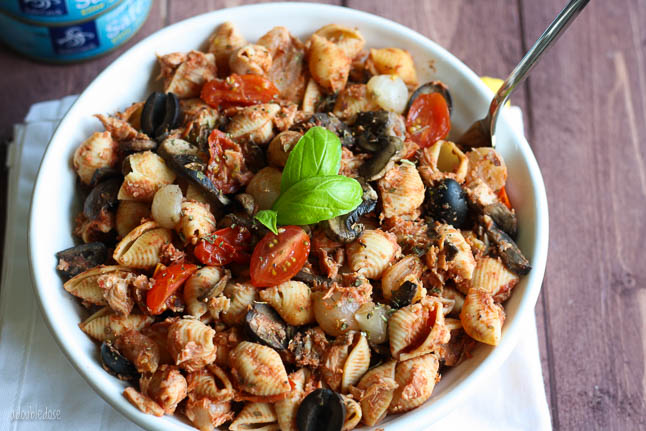 What's great about this pasta its that it makes a ton of leftovers, so you'll have plenty for lunch or dinner the next day. What's even better than this is that it doesn't require a huge list of ingredients, and they're probably ingredients you already have in your kitchen! Who wants to have to go shop for a bunch of things when you're tired and hungry?!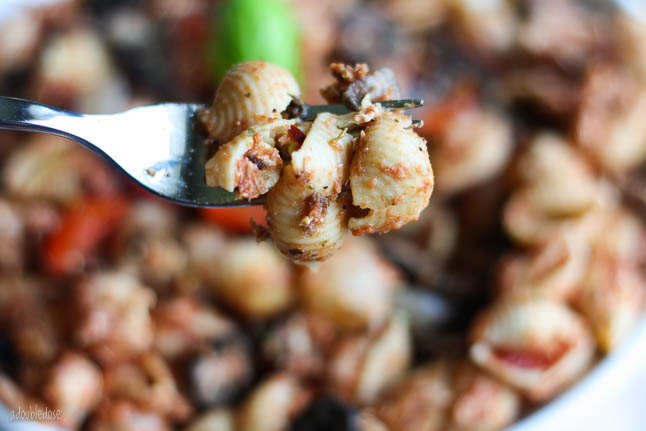 We added olives, sautéed onions, mushrooms, and cherry tomatoes in ours, but you could omit those, or add your favorites in!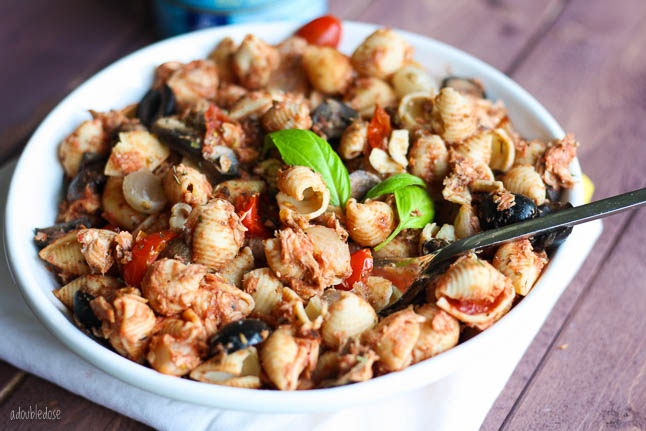 [yumprint-recipe id='58']
This post is sponsored by SafeCatch, but all opinions are our own.