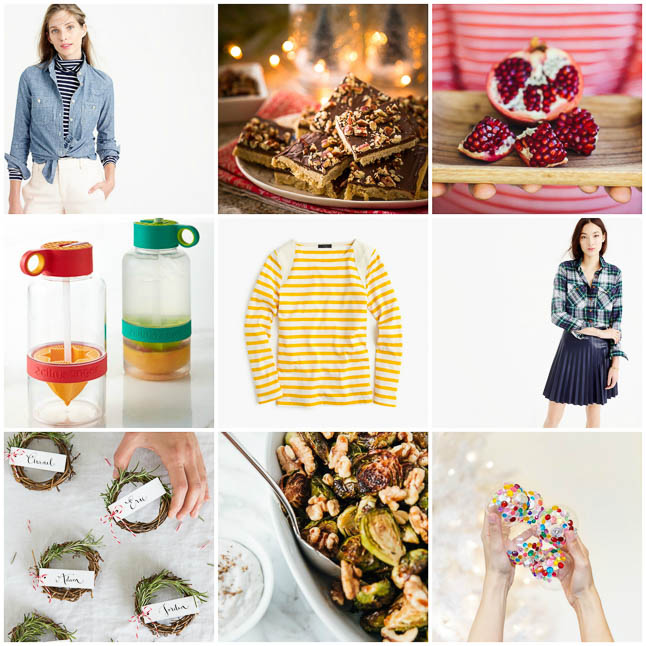 FOOD:
See banana bread recipe below!
This recipe for roasted brussels sprouts with walnuts and pomegranate molasses looks AMAZING!
These spicy falafel veggie naan-wiches. s w o o n
How amazing do these toffee squares look?!
SHOPPING & SALES:
This adorable plaid top from J.Crew is an additional 30% off. Love it with jeans or leggings!
This chambray top is a classic and it's on SALE!
This striped top is 50% off $34.99, aka a steal!
Macy's is having a 25% off sale in case you need to snag more gifts!
Check out our gift guides here!
You can also shop gift ideas here!
This hot chocolate and marshmallow top is adorable and ON SALE!
Obsessed with this fruit infuser!
INTERESTING READS:
I will never wear a hair tie around my wrist after reading this!
Not that we needed another reason to love pomegranate seeds any more, but these will make you love them even more!
Love how this guy turned his life around after realizing he was a high-functioning alcoholic
How to remove those horrible scuff marks on your white dishes. We need to try this one!
This story of how a man pulled off a good dead before he died will touch you.
This diet healed her daughter's gut. We are trying this!
DIY:
How cute are these homemade wreath place cards?!
These rhinestone ornaments are TOO fun! How adorable are the for the tree?!
How Instagram is changing the restaurant game
LOVE this lavender nursery!
Okay, now for what you are really here for: this incredibly moist (and nutrient-packed) banana bread. So. FREAKING. good.
Banana bread is one of those things that reminds us of childhood. Our mom used to make banana bread all of the time and it just has the most incredible smell!
I know a lot of people aren't fans of baking with protein powder, and trust me, we weren't either, but once we found a few protein powders we liked, we haven't stopped!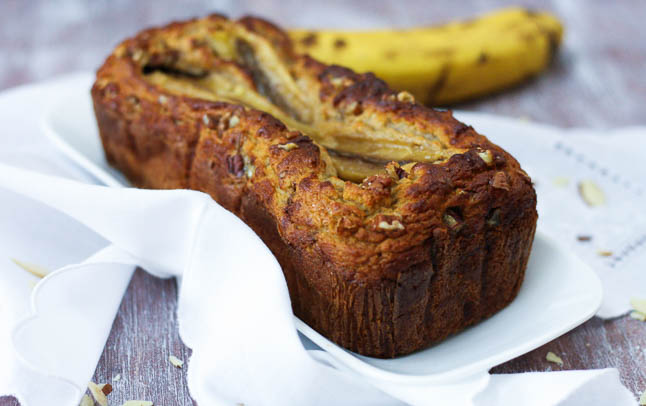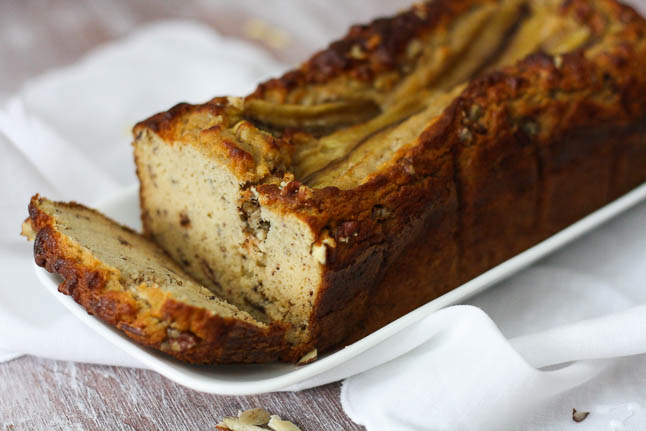 We love the combination of protein powder and coconut flour because it make a super fluffy and moist cake. We talked about why we love baking with coconut flour here . We would suggest using a whey protein powder and find one that isn't to protein-y tasting or smelling. Otherwise, it will taste horrible and like protein powder- ew.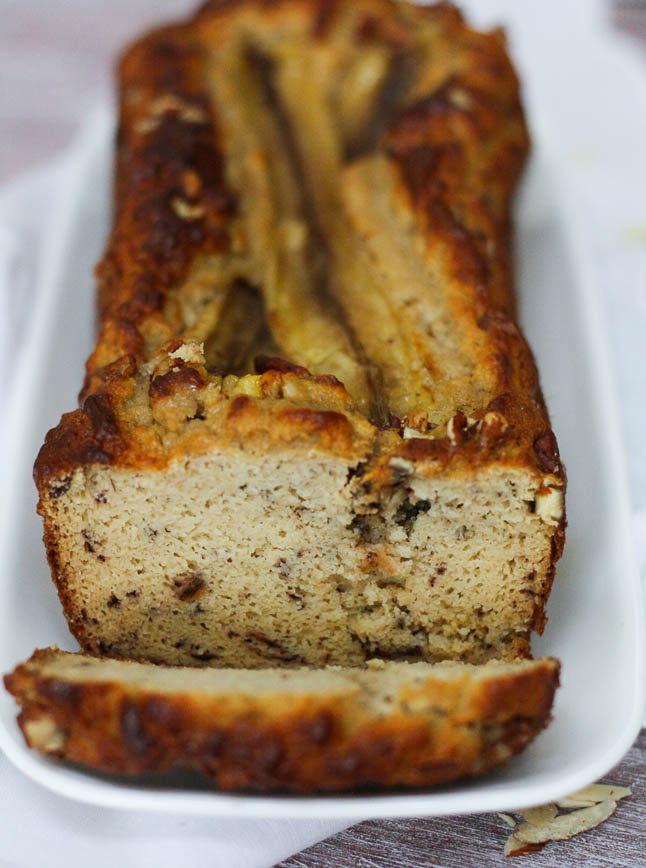 This bread uses super simple ingredients and couldn't be easier to make! You can't mess this one up!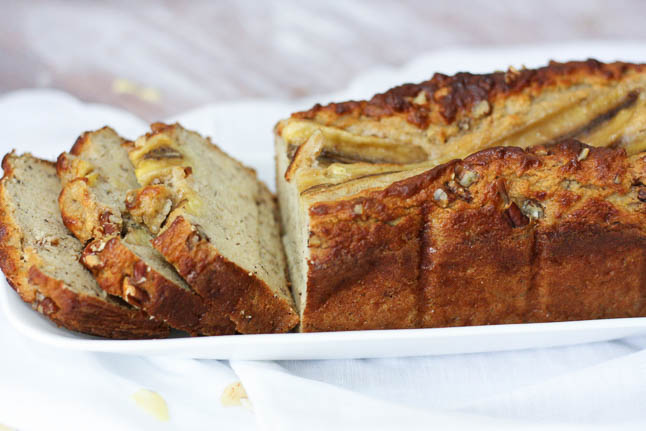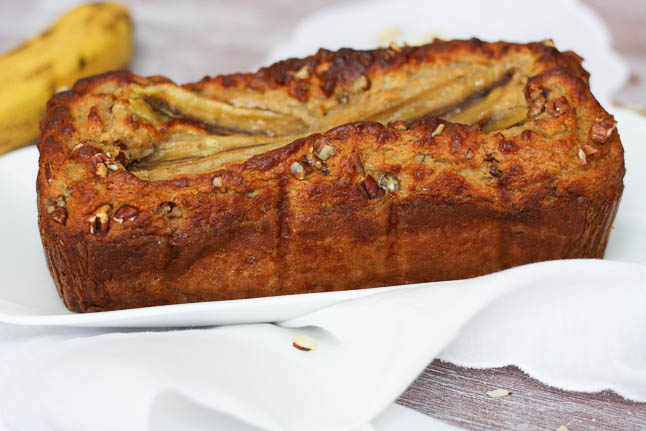 If you don't have a loaf pan, you can always make this into muffins or bake in a round cake pan!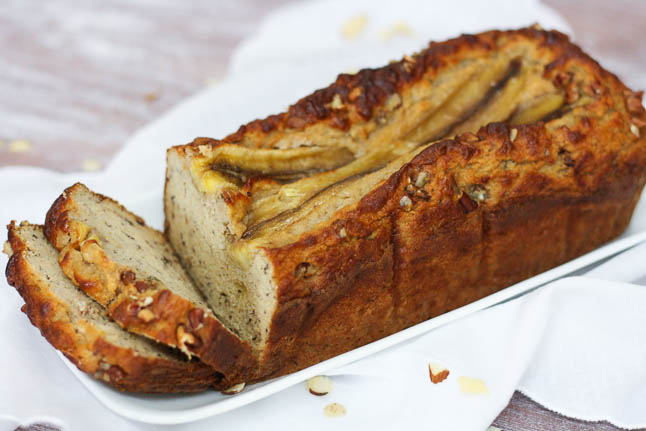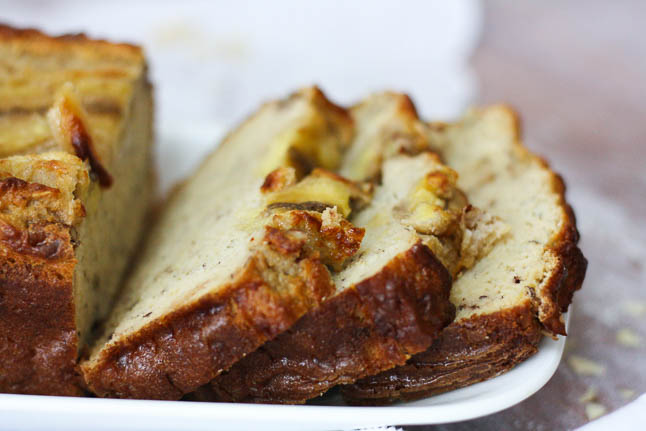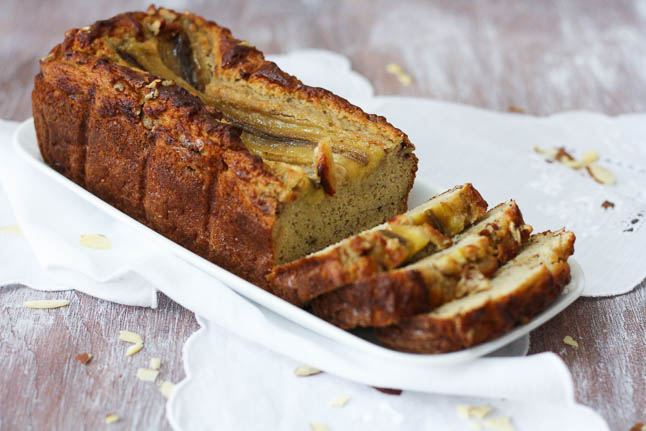 [yumprint-recipe id='65']