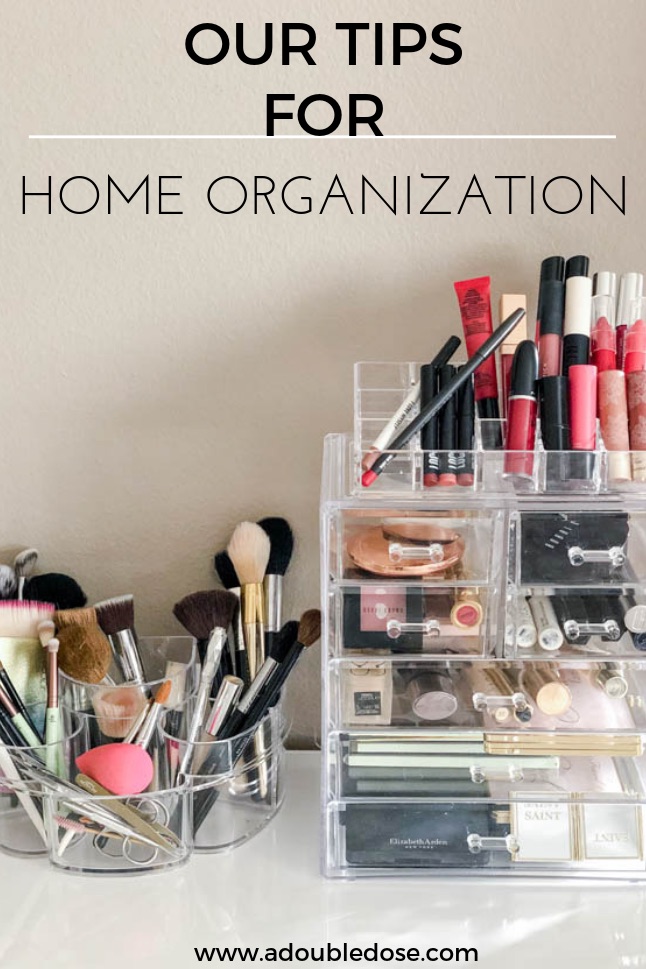 We have been meaning to do a post on organizing our house for the longest time, and to be honest, we are still organizing, and will do an update post once we finish it all, but we wanted to share some tips and our progress with you all since we have been getting asked a lot!
It is NOT fun to actually sit down and organize, but once you start, it feels SO good!
We took some quick iPhone photos of our progress so far with the bathrooms, so the quality is not great, but you get the idea!
So, embarrassing enough, here are the before pictures, and they are pretty messy! We had some organization going, but after living here for 5 and half years, it has gotten cluttered and messy!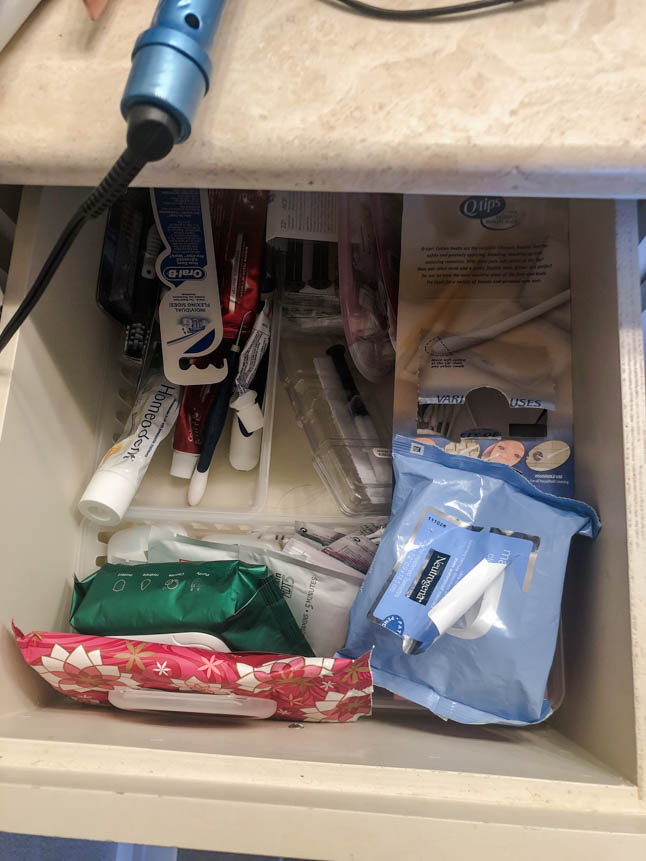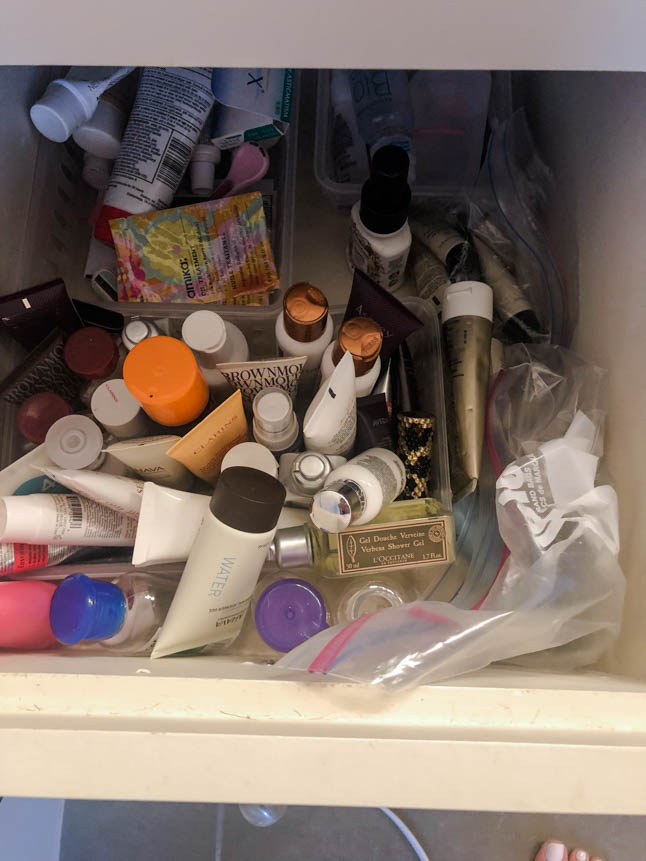 Our makeup drawer is by far the worst, haha! We are very happy to share that we purchased this vanity and have reorganized– see below for the in-progress after!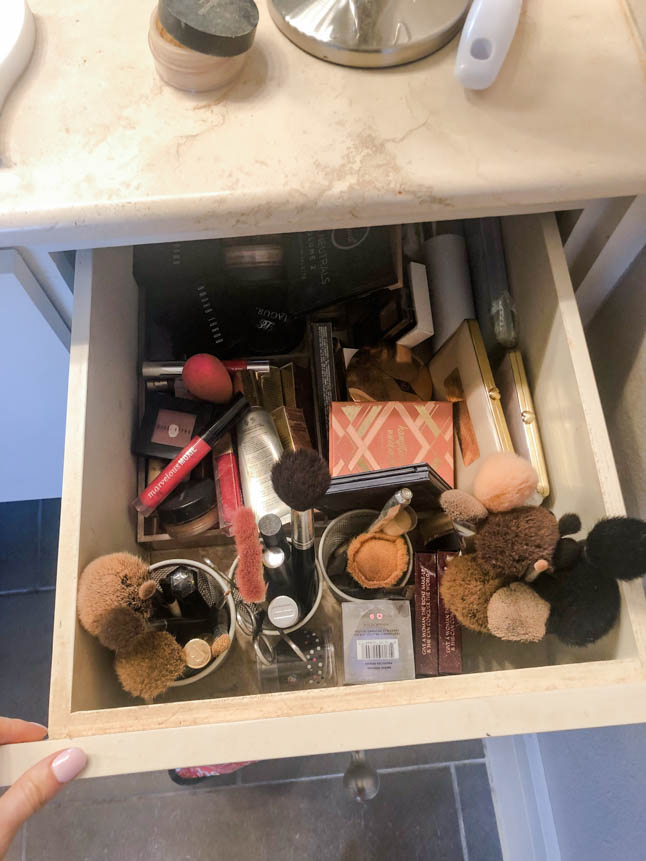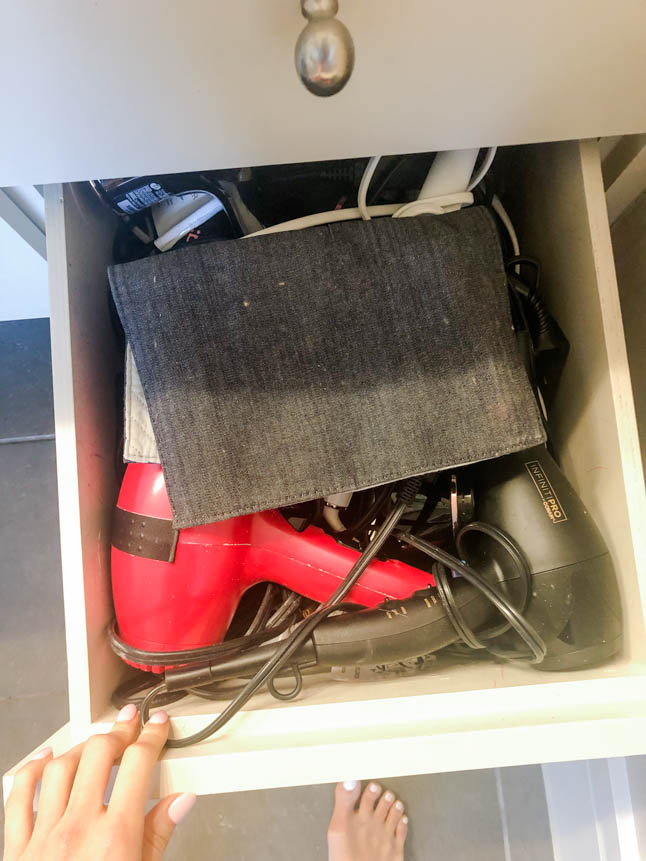 We had wayyyy too many hair products that we couldn't even see!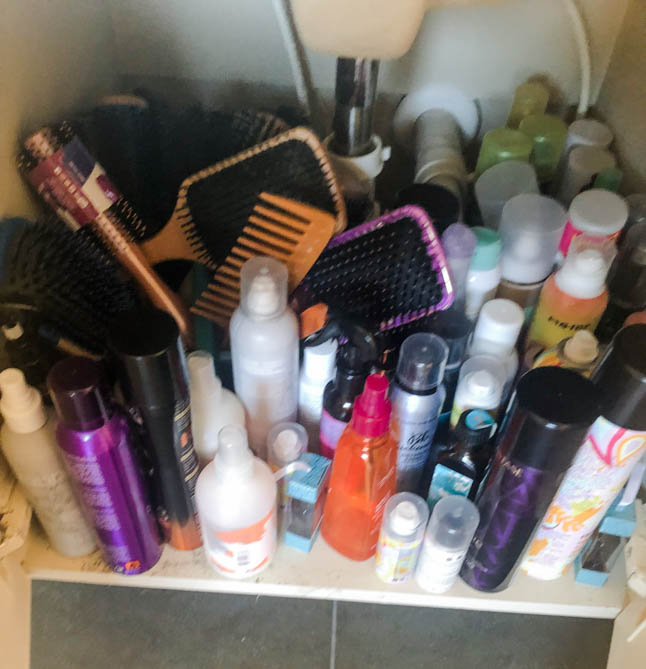 And, this drawer was just out of control!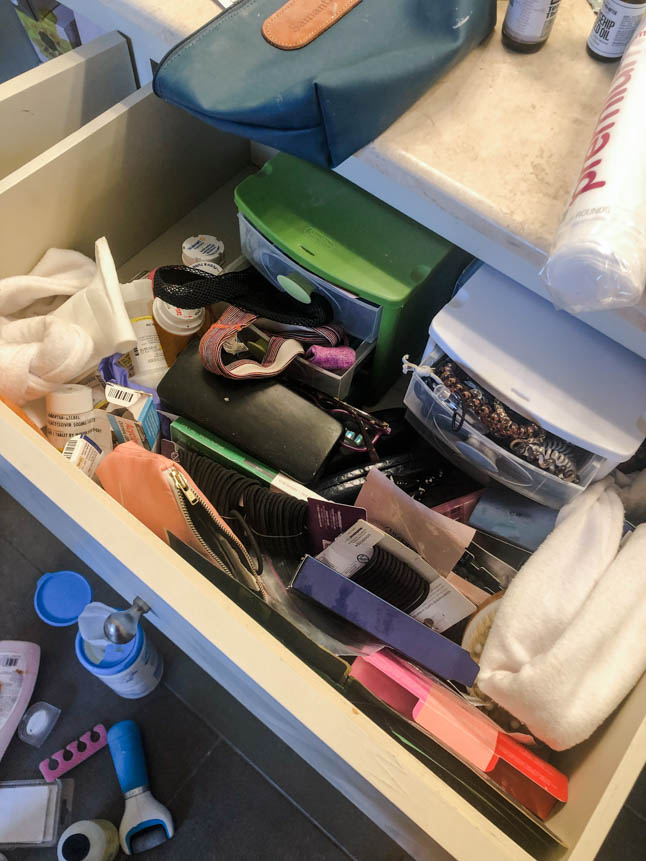 And, now for the afters so far!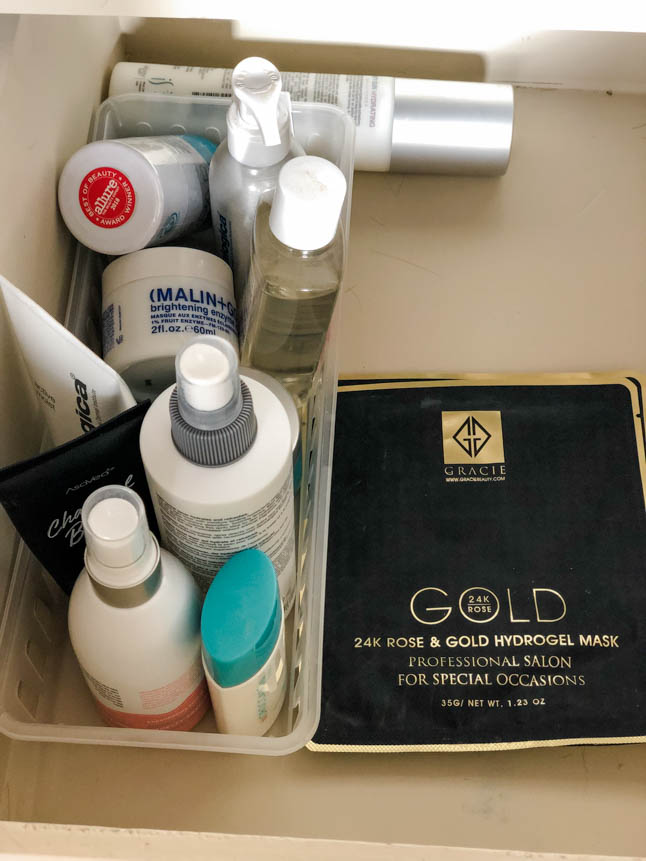 We used these plastic drawer organizers to store our extra skincare products/backup.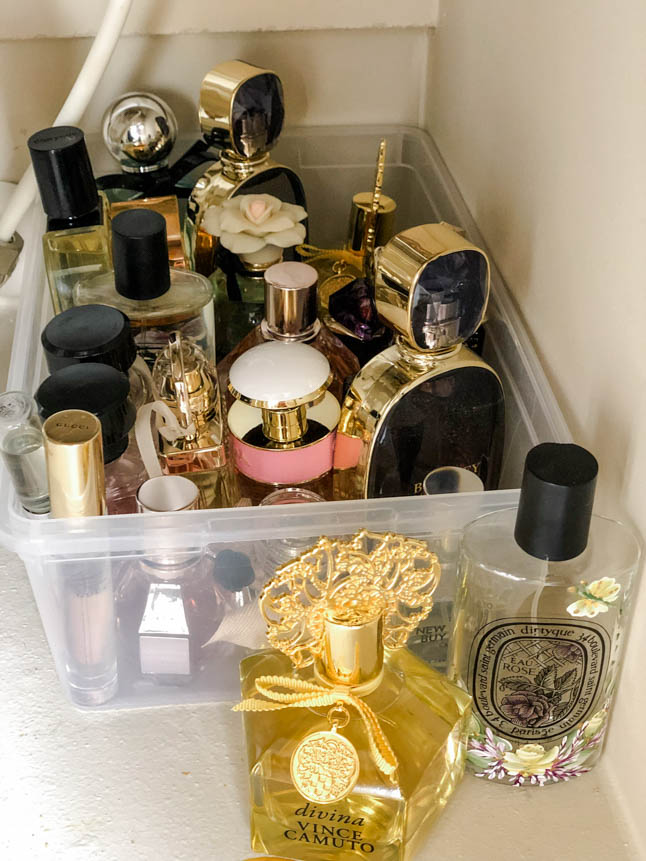 We used another plastic bin to store all of our unopened perfumes.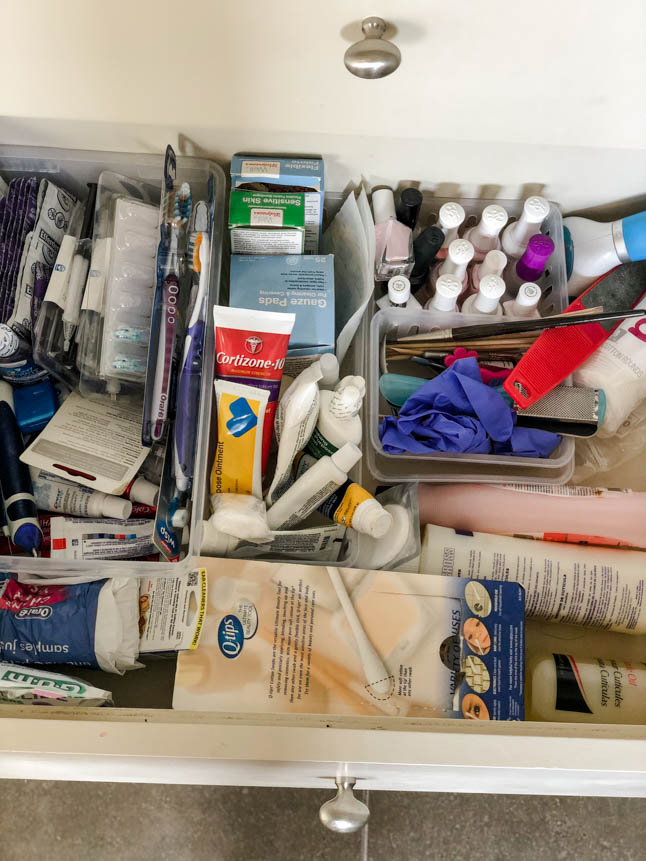 For this drawer, we used more plastic bins to organize teeth stuff, first aid supplies like bandaids and ointments, and another one for nail supplies.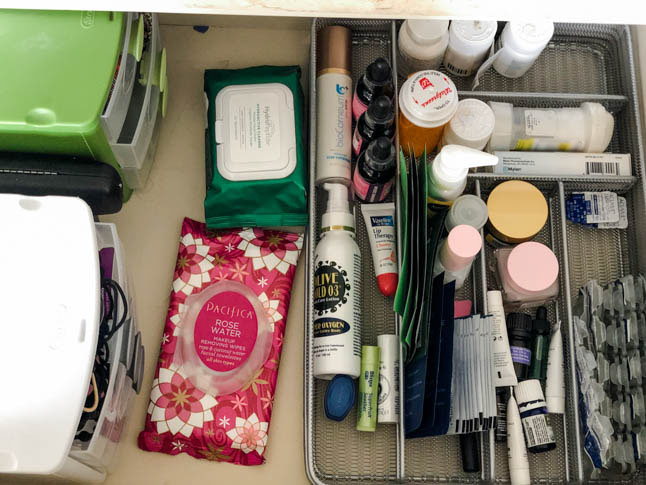 This is the drawer that was SUPER messy, so we cleaned out a lot of it, and used these plastic drawers for all our hair ties and clips. We used this mesh organizer to store contacts, some lip balms, face masks, and some skincare we use on a regular basis, but not every day.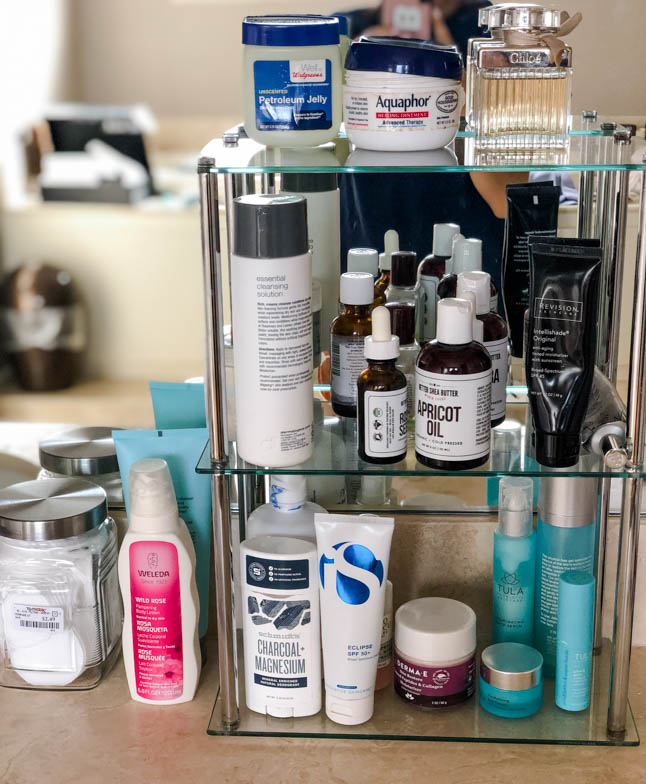 We used a glass shelf to put all our daily skincare and beauty products for easy access!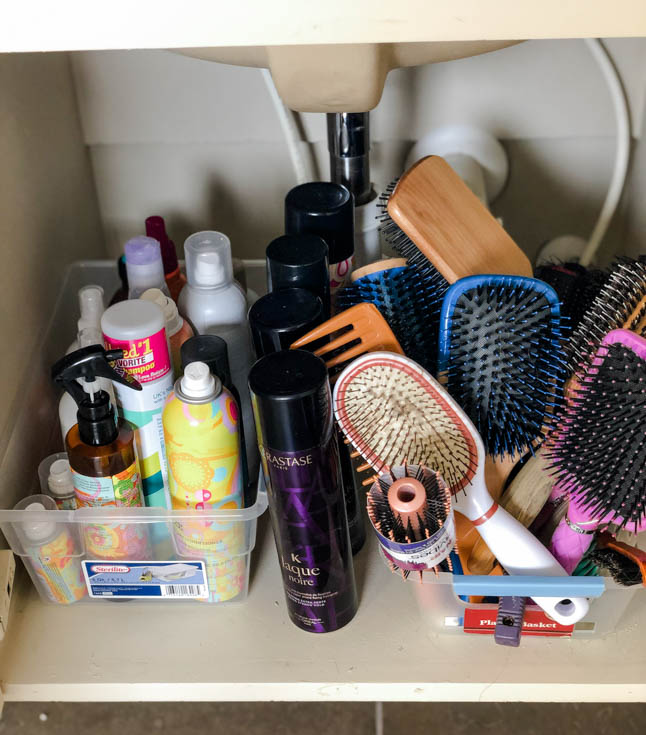 We got rid of all the hair products we didn't use, and stored the ones we kept in another plastic bin under the sink.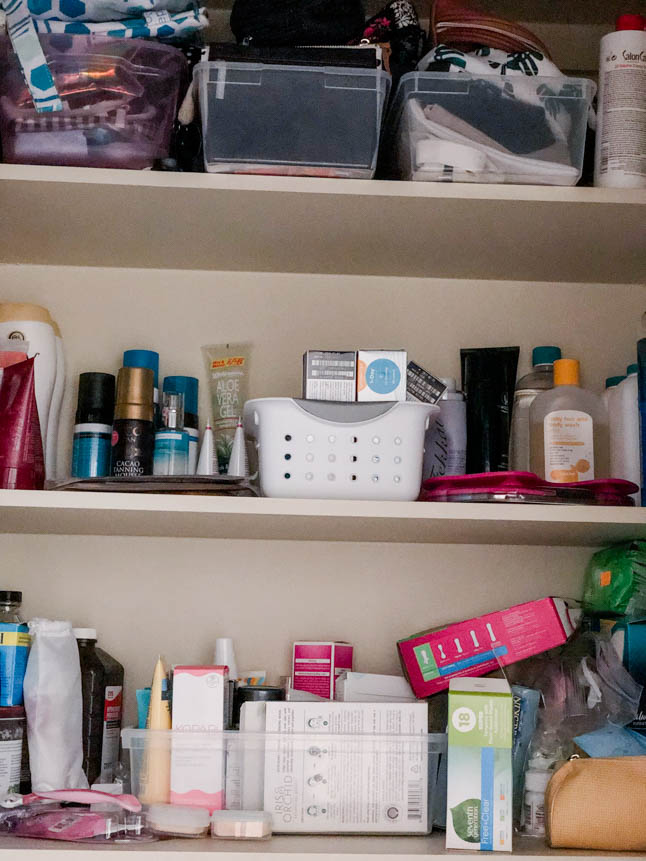 Above the toilet, it doesn't look super organized, but we have our cosmetic bags in plastic bins a the top, self tanners and contacts in a plastic bin, and all of our face masks and sunscreens and feminine products on the bottom.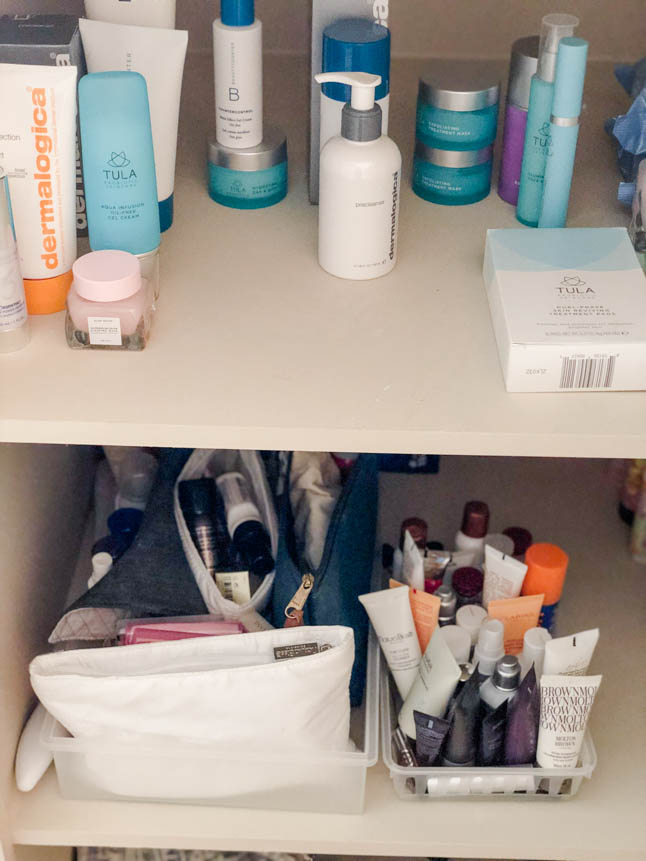 This is another cabinet in our other bathroom where we store more skincare backups and travel toiletries.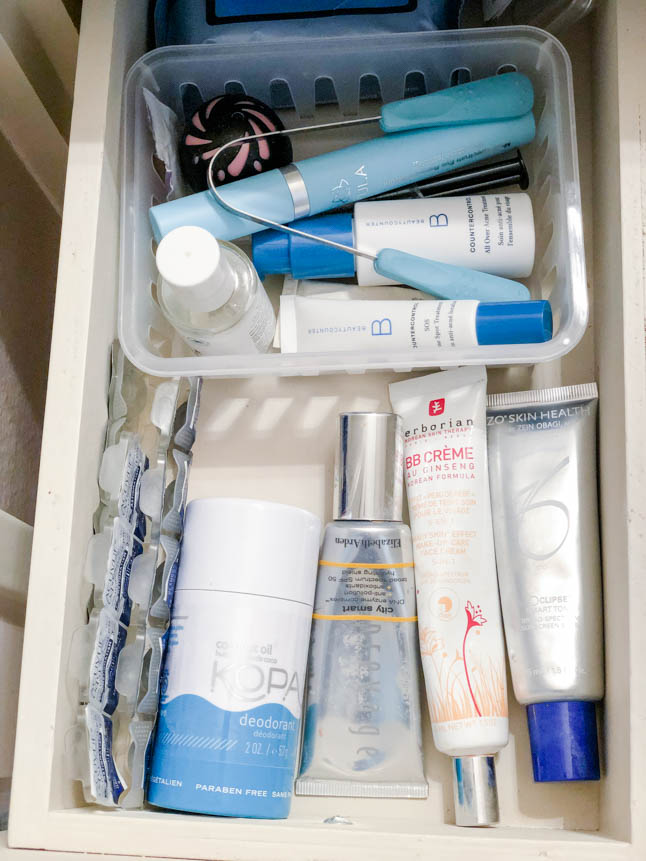 For this drawer, we used more drawer organizers to store some more skincare products.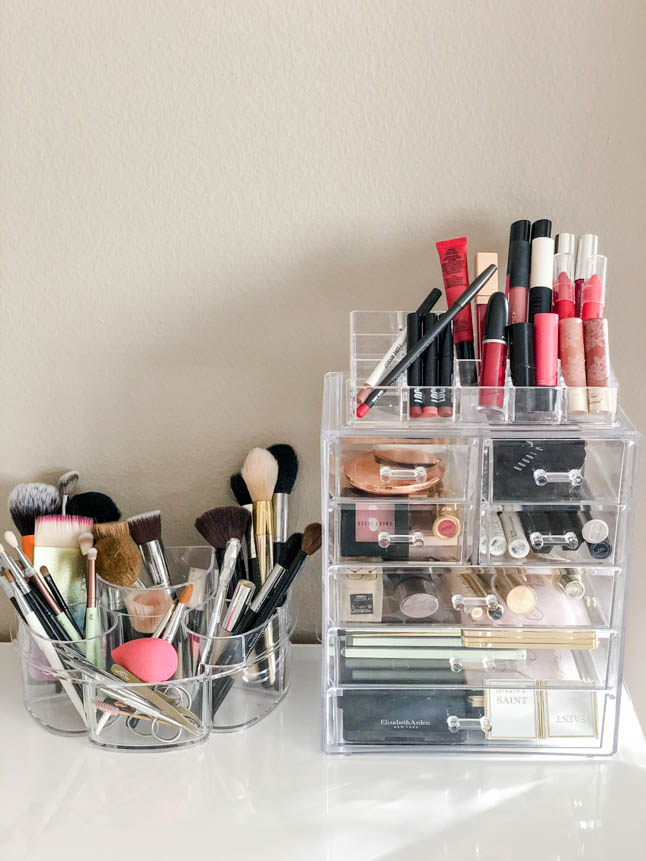 Now, for our makeup!
We got this white vanity that turned out amazing! We still need to get a mirror and a little stool to sit on!
We are SO excited about this because we can see everything. We got these acrylic drawers to store our foundation, bronzer, blush, mascaras, and powders.
This acrylic lipstick holder was perfect for all of our lipsticks and glosses.
We also got an acrylic brush holder to organize all our brushes and tools!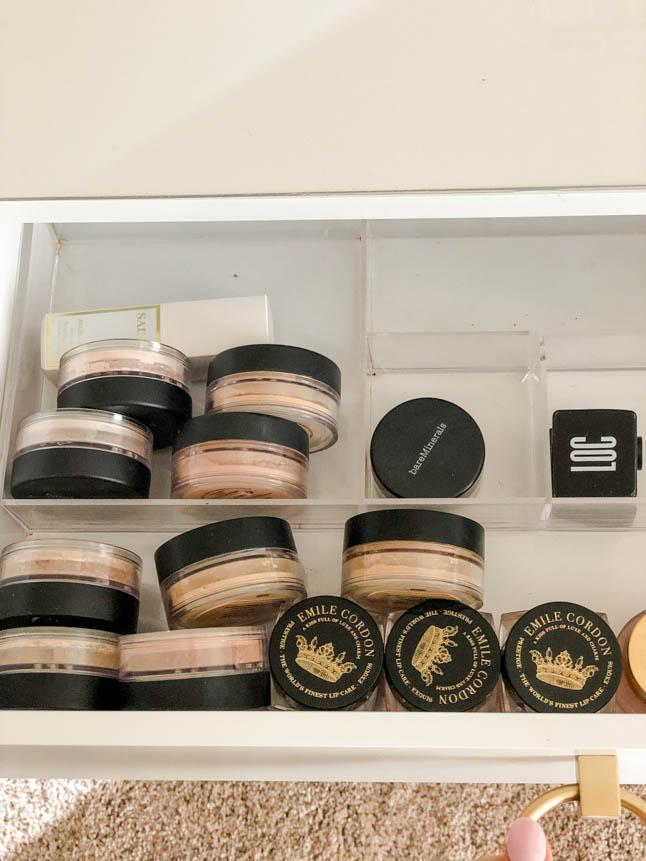 For the inside of the drawers, we used this clear organizer to store our extra foundations and makeup.
SHOP MORE ORGANIZERS BELOW:

Shop the Post