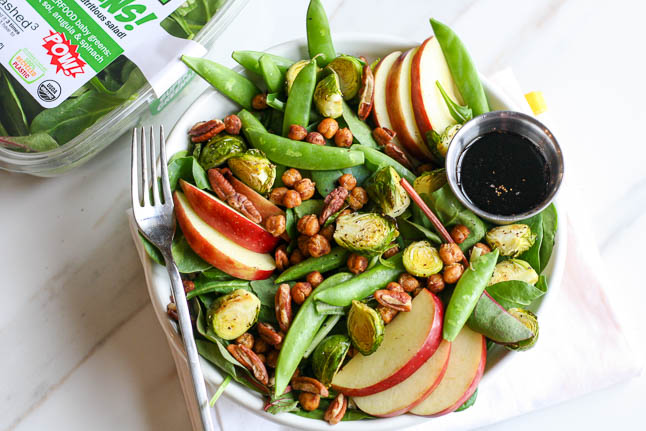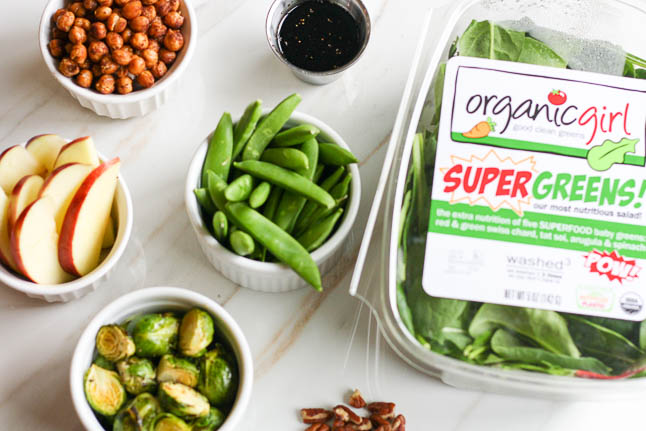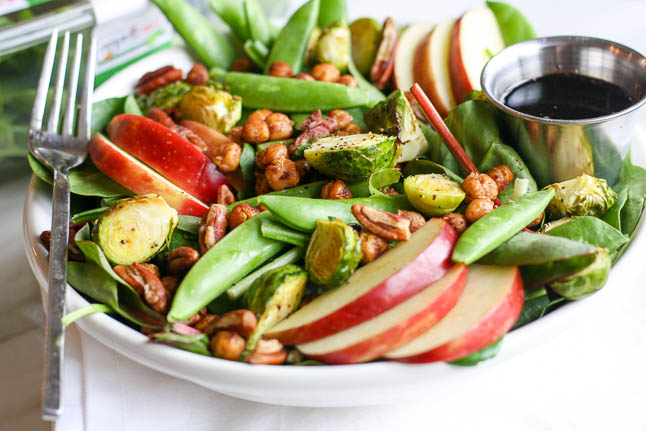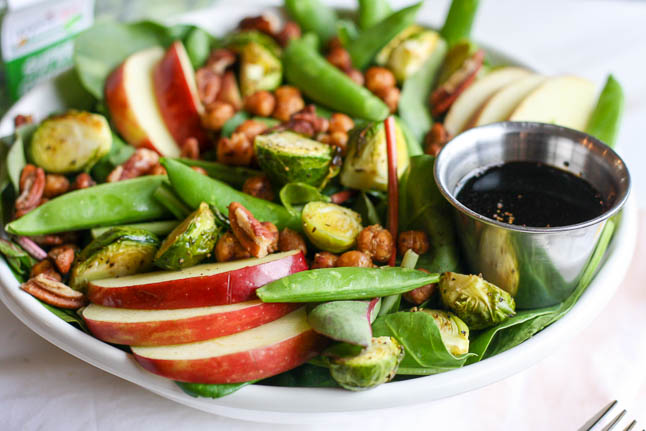 You won't miss the croutons in this salad! These crispy cinnamon honey chickpea "croutons" are seriously the bomb and taste incredible! You won't be able to stop snacking on them, trust me.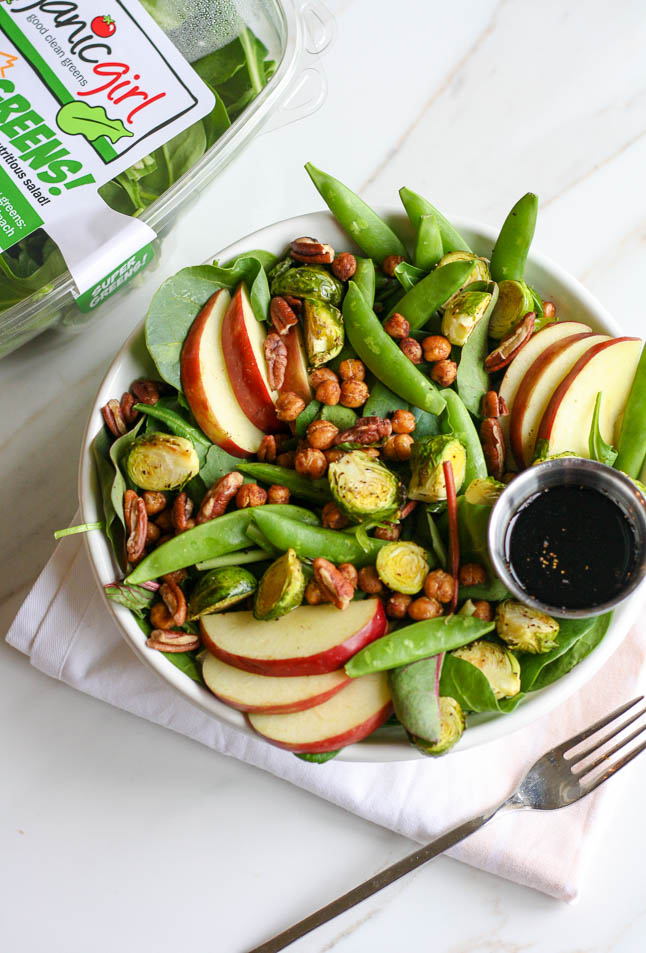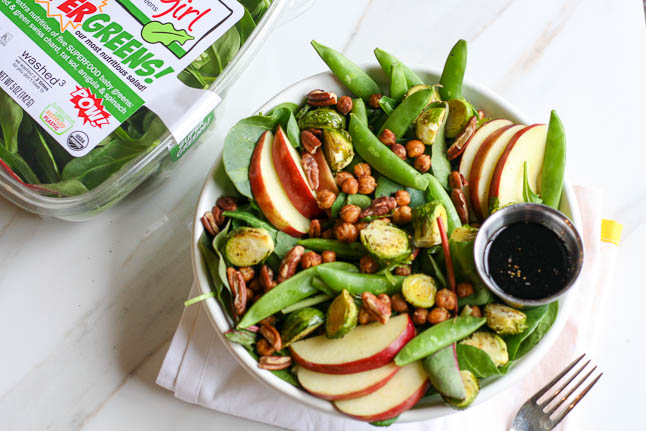 I don't know about you, but I don't get tired of salads. like ever. Well, actually let me rephrase that: I get tired of salads if they are the same old-same old. BUT this salad will not leave you feeling bored.
It seems like since it is the new year, everyone is on the healthy train (which I think is GREAT), however, I think a lot of people have a misconception that salads are always healthy, and that is definitely not the case! I alway try to stick to healthy and light dressings like balsamic vinegar and olive oil and stay away from creamy dressings. I also love going for the darker greens, using fresh veggies, and staying away from candied nuts, fruits, or any added sugars.
This salad uses my FAVE organicgirl super greens, which are the bomb, by the way! I love all of their salad mixes so much. This one mix in particular combines baby red chard, baby tat soi, baby spinach, baby green swiss chard, and baby arugula. I am a big fan of all things arugula. So good!