We are all major fans of apples dipped in peanut butter or some kind of nut butter, right? I mean, is there a better snack? I don't think so! It is also Rosh Hashanah, a Jewish holiday that marks the start of the Jewish new year. We are Jewish and observe this holiday, and it is tradition to eat apples and honey in hopes for a sweet and fruitful year.
You don't have to tell us twice to eat apples and honey! If you haven't tried that combo before, it is pretty dang good, but we think peanut butter is even better. This is the way we celebrate a new year: digging our fork into a fluffy peanut butter cake with juicy, spiced apples. I don't think that's a bad start to the new year!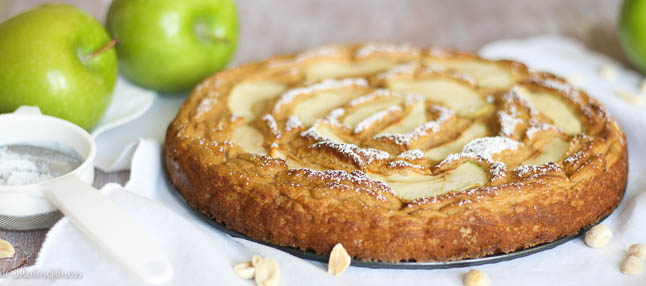 This fluffy peanut butter snack cake is so decadent and rich and is loaded with protein and healthy fiber. Can we get an amen?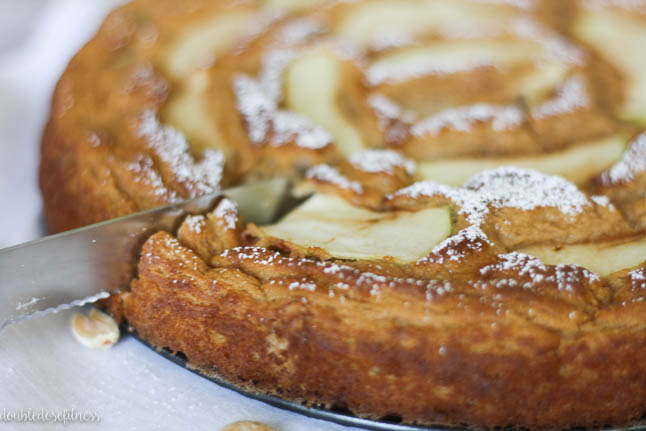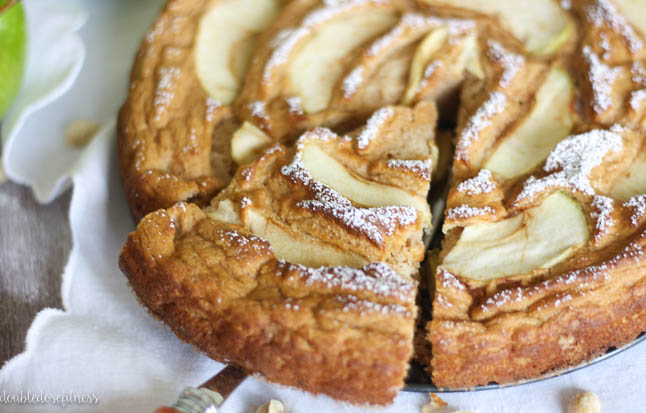 This recipe combines some of the best ingredients into one super soft, moist cake that's filled with incredible fall flavors and wonderful textures with each bite.
Drizzle the cake with a warm caramel sauce that will leave you wanting more!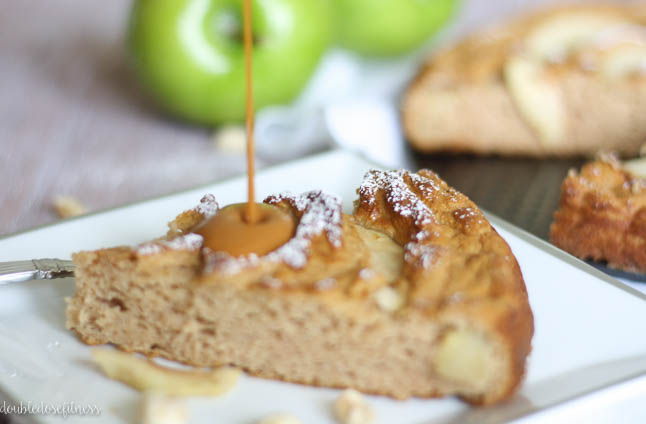 What I love about this cake is that it reminds me of those apple turnovers that have those crunchy apple pieces nested in warm pastry dough or cake. I just love apples baked in things. SO good!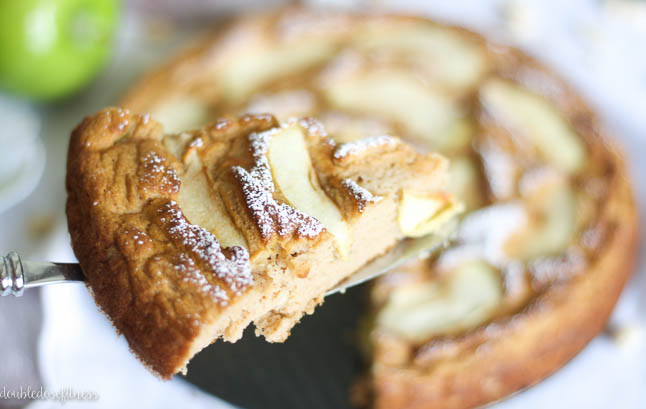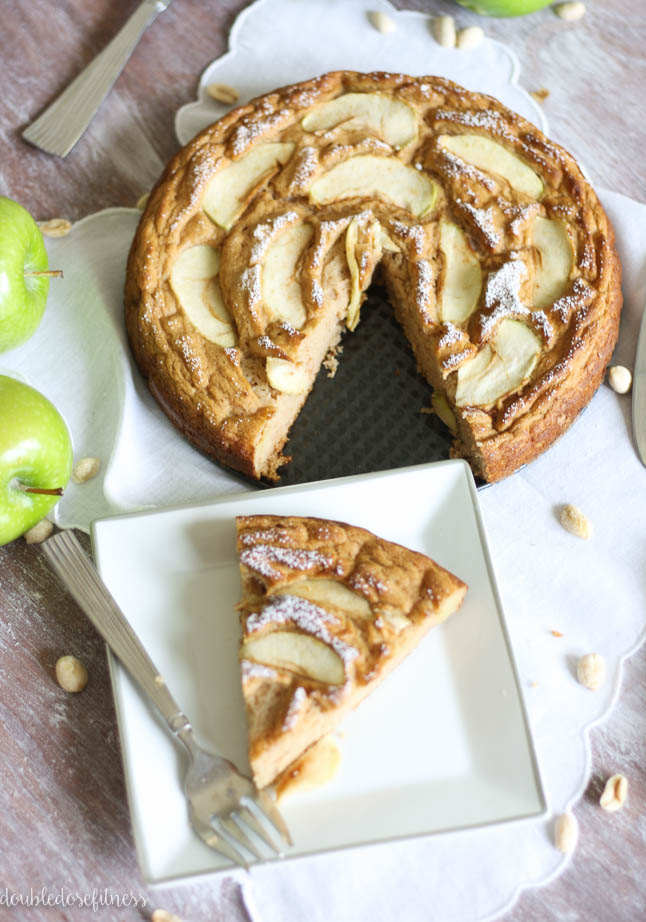 This cake uses a mix of light and fluffy coconut with a peanut protein powder. You may be able to replace the peanut protein powder with oat flour or almond flour and add in some regular peanut butter, but since we have not tried it out ourselves, we aren't sure if it will turn out exactly like this one. If you're feeling creative, try it out!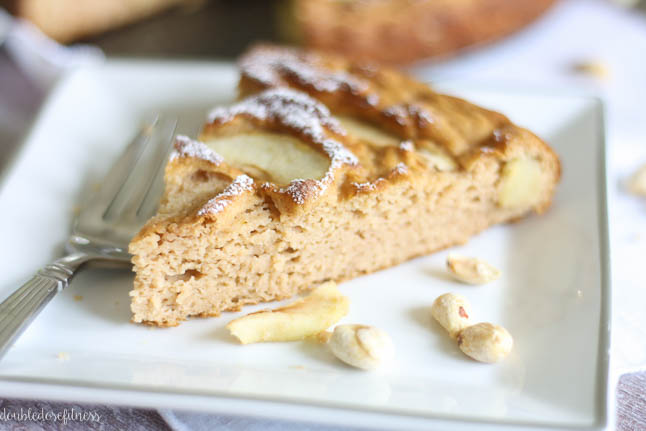 You could even top yours with a peanut butter drizzle to take it to the next level!
Get ready to dig in because once you take that first bite, you won't be able to stop (which is totally acceptable!)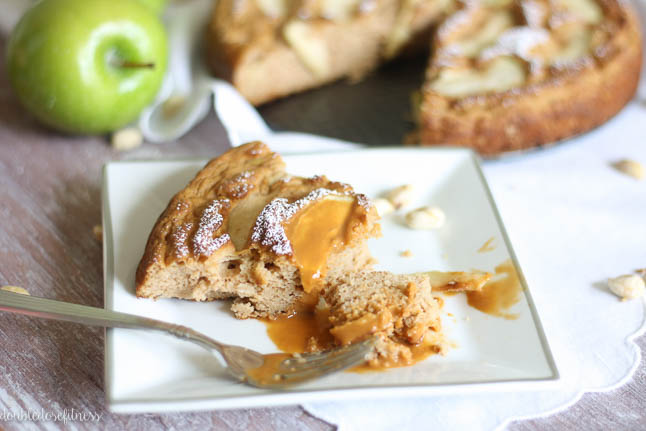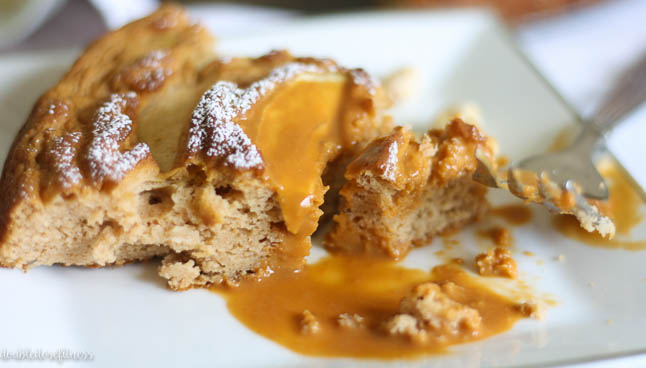 We topped ours with a store-bought caramel sauce, but you could top yours with homemade some creamy peanut butter or almond butter, or even some ice cream or whipped coconut cream!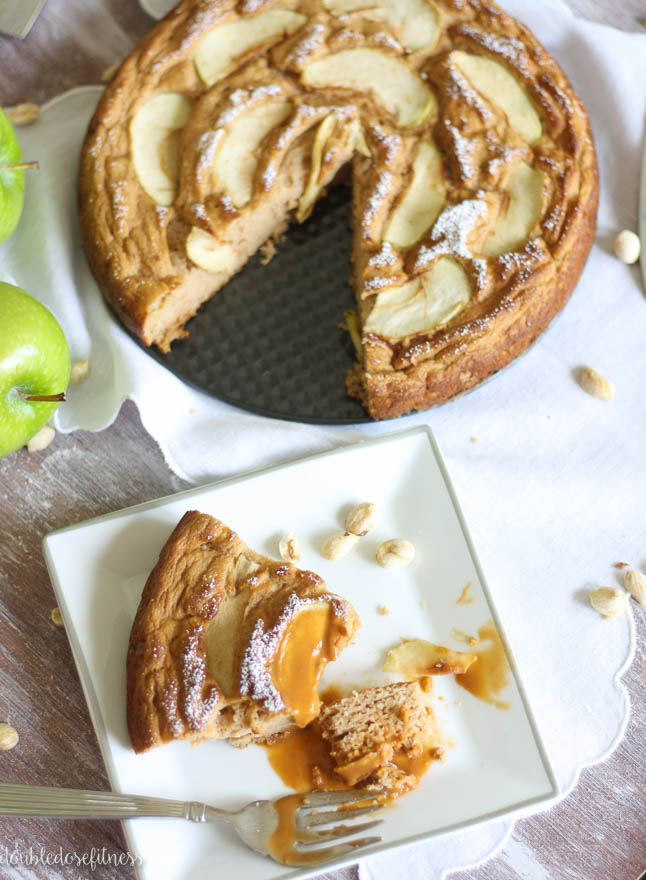 [yumprint-recipe id='47']