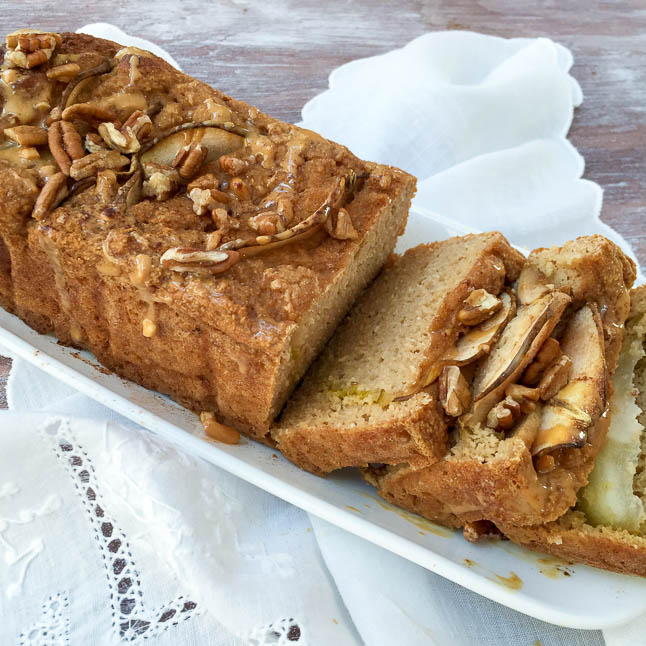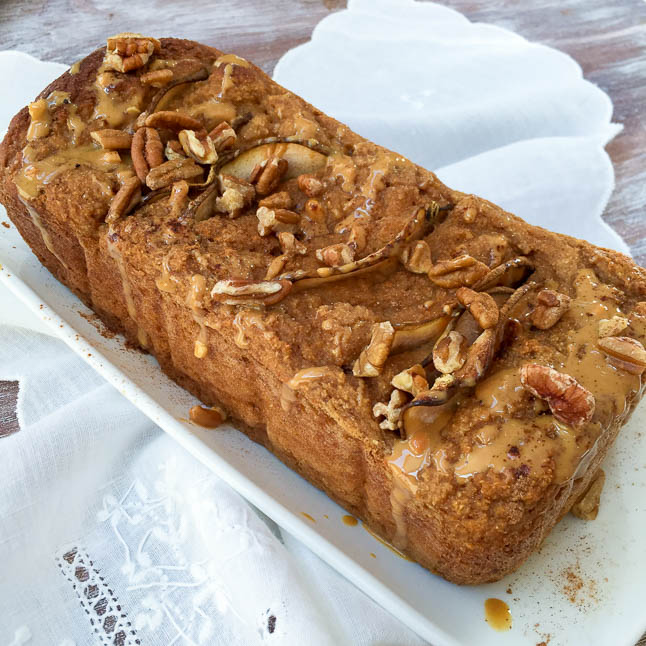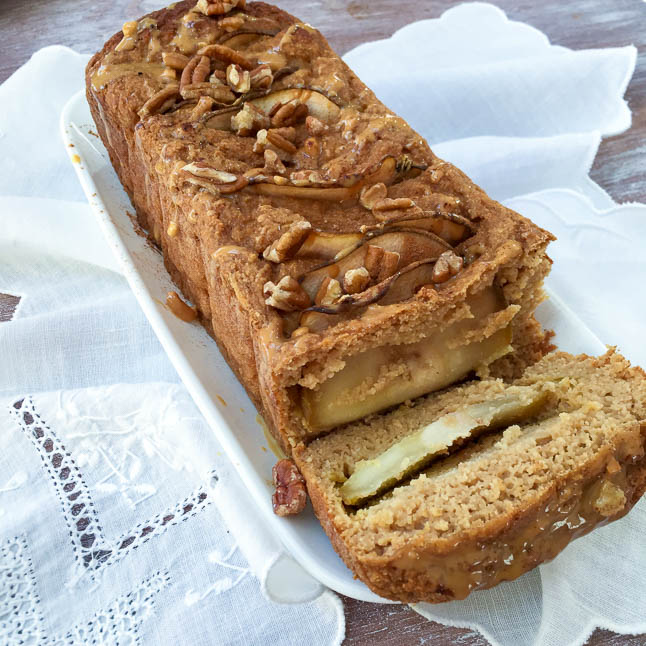 We are at home in El Paso for the week visiting our parents, and of course, that means lots of baking! We have only been here one day so far, and I have already baked two desserts! I am sure I will be baking more the rest of the week, but I wanted to share this super fluffy loaf I made yesterday. I literally just grabbed a few things and threw it together, but it tasted SO good.
I am not joking, I made it in the morning, and by 4 PM it was gone. I had a little help from my dad and sister finishing it, but we all couldn't stop eating it. There is something about peanut butter that is just so addicting, you know what I mean? Luckily, this loaf is gluten free and made from a base of coconut flour and peanut butter protein powder, so it's lower in carbs, and high in protein!
My mom had a huge bag of pears to use, so of course, I knew I had to include them in here, and they were delicious! You could replace them with apples or whatever fruit you want, too.
I love using this brand of coconut flour and this is the peanut protein powder I used, but you could also use vanilla whey and add in peanut butter or peanut four to replace it! I love using this protein powder for baking because it bakes super well and tastes SO good!
PS- sorry for the quick photos, I didn't use my camera because I wasn't planning on sharing this recipe, but I had to share it once I tasted this!
[yumprint-recipe id='80']