We wanted to share some cute and affordable spring pieces for you all from Shein that you can wear for your spring and summer travels, or just hanging out on the weekends! All of these are a great price point, and tend to run small, so keep that in mind when ordering!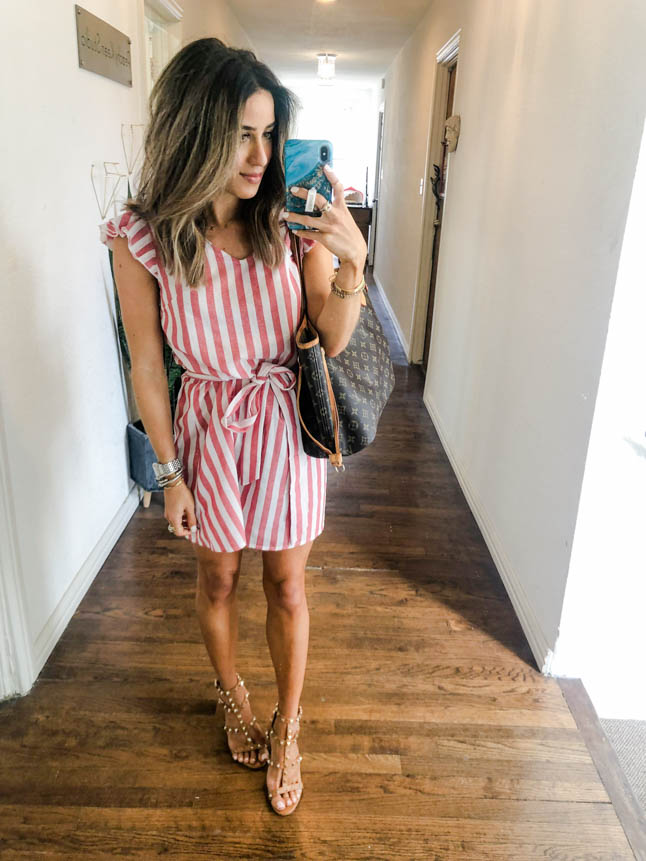 This striped dress is so cute and can be dressed up or down! We have smallest size in it.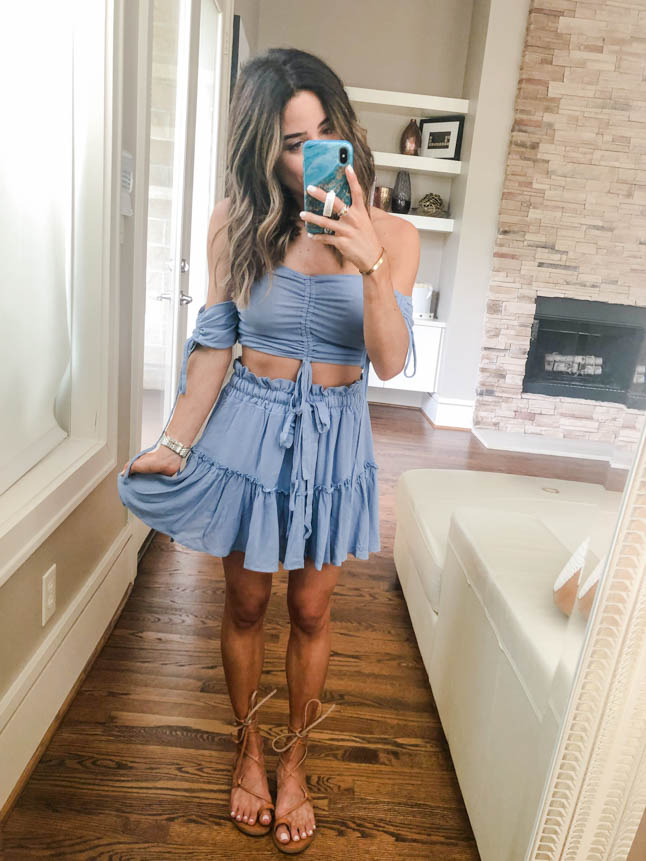 This little set is definitely unique, but so cute for beach travel! We are wearing smallest size!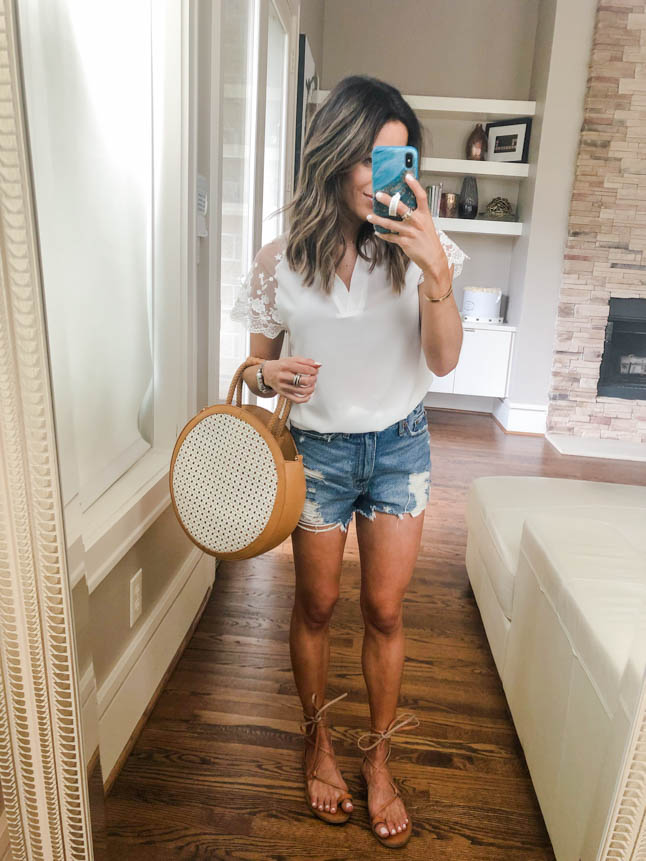 This lace top is the perfect amount of delicate lace! We are wearing size S.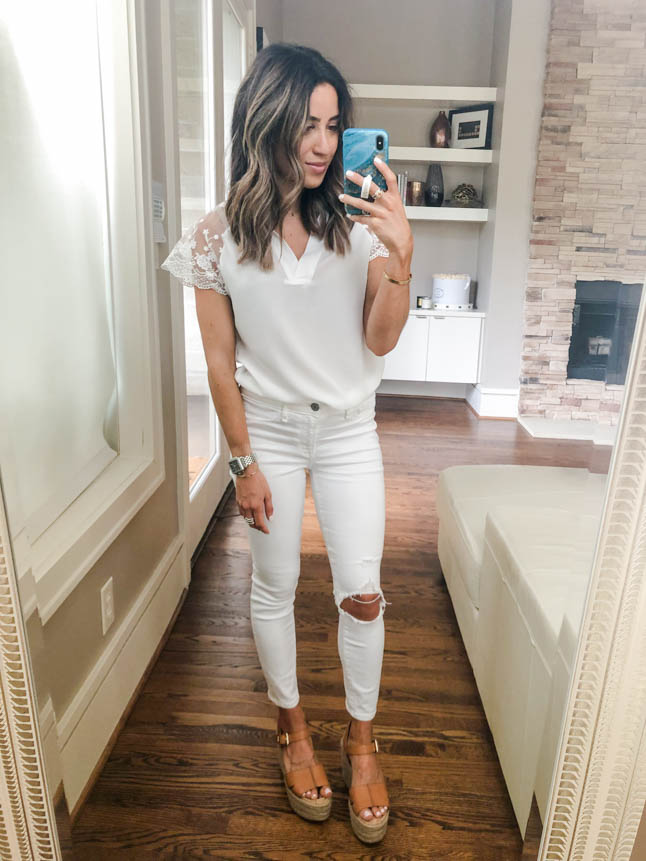 Another way to style this top is with a pair of white jeans!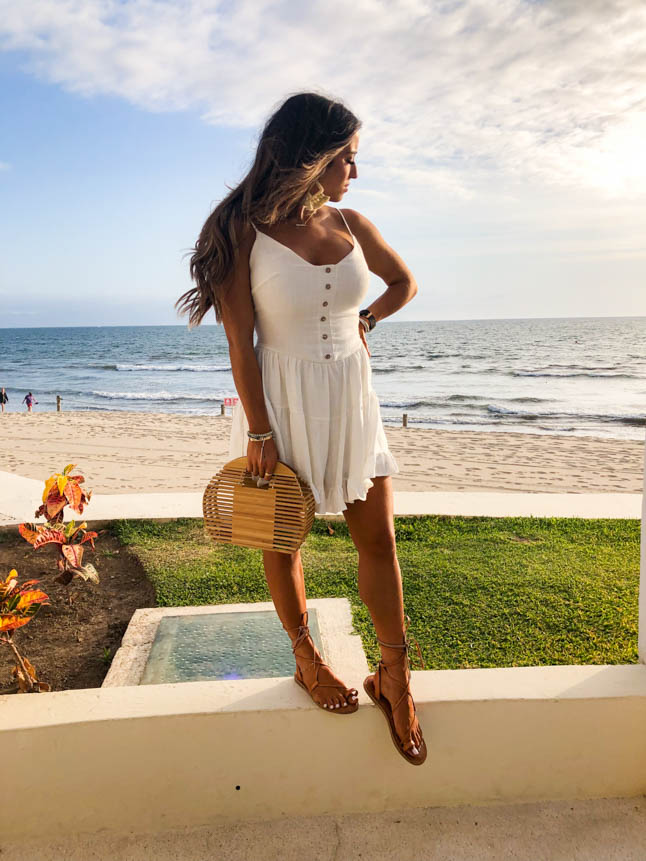 This little white dress sold out, but we found similar below! We have size S, but runs small.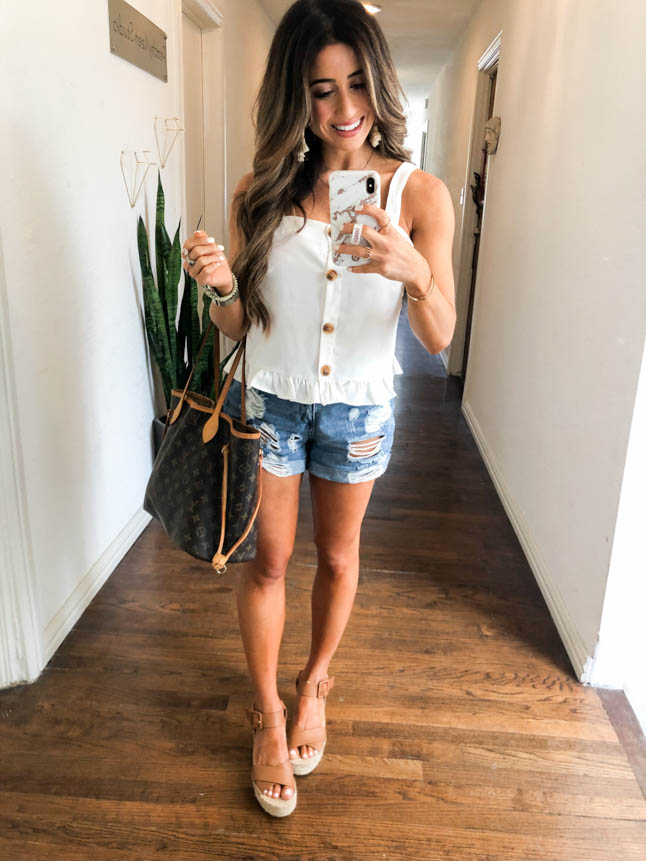 This cute ruffle cropped top is really fun with some denim shorts, or with some white jeans. We have smallest size.

Shop more favorites below by clicking to the right!

And, in case you all are new to shopping with them, here are some common questions about Shein:
HOW IS THE QUALITY?
The quality is usually really good. It depends on the piece, but we only share the pieces we like from them! There are some hits and some misses 😉 We would compare the quality to stores like h&m, Forever21, etc.
They have some really cute, trendy pieces! It is not going to be designer quality, but if you take care of the pieces, they serve their purpose! It is not going to be super high quality because of the price, but it is good for what you're paying for!
IS IT LEGIT?
Yes! The prices seem so low, so we know it seems kind of "scammy", but it isn't! We have gotten a ton of pieces from there, just know you're paying for $20 quality pieces.
HOW LONG DOES IT TAKE TO GET ORDERS?
Since they're based out of China, they do take a while to get to you. On average, we would say 1-2 weeks!
HOW IS THE SIZING?
This sizing usually depends item to item, but we would say on average, they run small (especially the swimsuits). The camis also run little small, too. We are about 105lbs and 5'1″, and we usually order size xs/s. Sometimes, we need a size M.
ANY TIPS?
-Look at the reviews
-Check out other people wearing the outfits (where the reviews are listed)
-We haven't ordered jeans, but have tried the tops, swimsuits, sweaters, shorts, and pajamas.
DO YOU HAVE A DISCOUNT CODE?
Yes we do! Get 15% off your order with 'avenue15'.