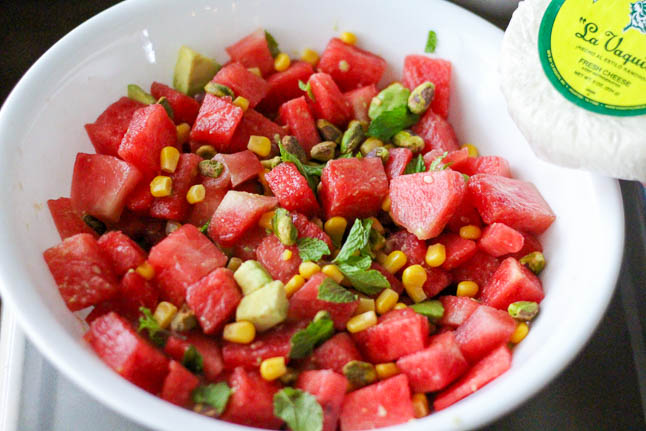 Summer has arrived, and we are SO excited to finally be sharing a recipe with you all. We know we used to share a lot more recipes in the past, so this is fun for us to bring back. Watermelon is one of those fruits that everyone LOVES. I honestly can't think of anyone who doesn't like it, which by the way, if you haven't tried it frozen, it is a game-changer! For this recipe, we wanted to create a summer recipe that doesn't require a lot of prep or cooking. This watermelon salad is perfect for a BBQ, or just a light salad that can be topped with grilled salmon or chicken.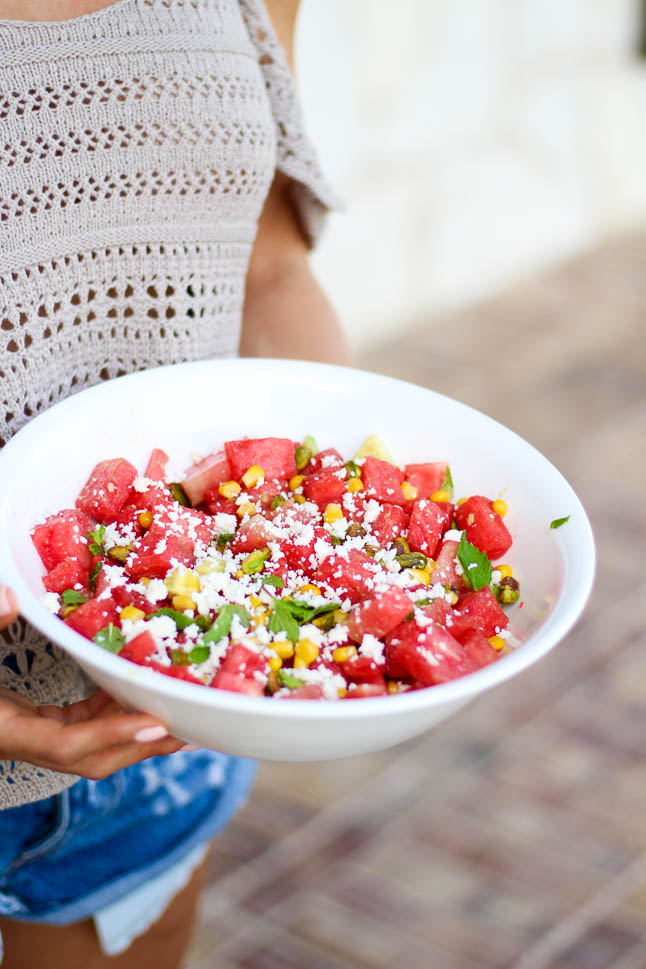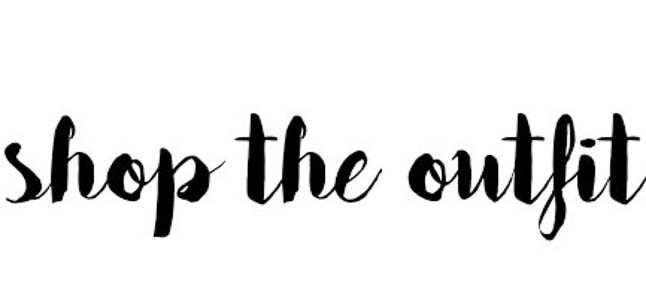 We combined fresh watermelon, avocado, pistachios, fresh mint, corn, and the winning topping: La Vaquita Queso Fresco. We are both not major fans of all cheeses, but we light the light flavor this cheese gives, without being too overpowering. This cheese is actually similar to feta or goat cheese, but has a more versatile flavor, so you can use it in a variety of dishes! We have used it in hummus, and on top of brussels sprouts.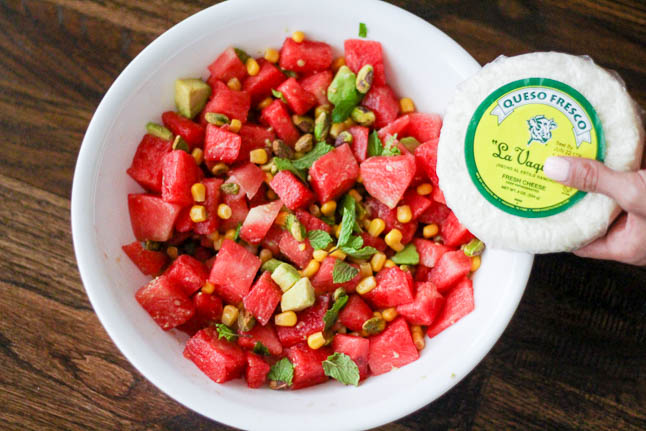 I can't wait to make this salad for Father's Day coming up, and it creates a lot of leftovers, so it is a great salad to make at the beginning of the week to have on hand (just leave the avocado out!)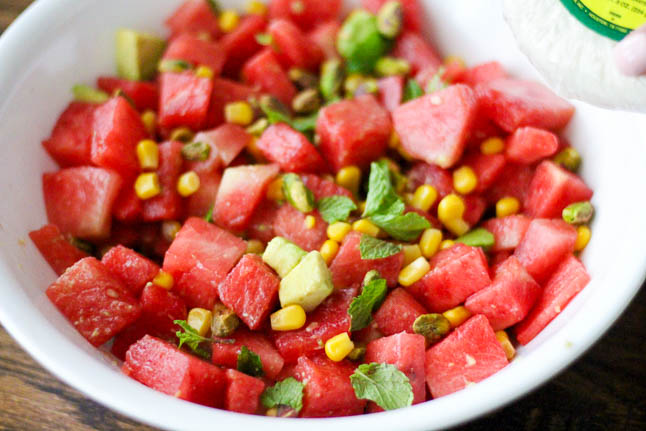 [yumprint-recipe id='100′]La Vaquita offers a bunch of other high-quality cheeses and creams that can be used for a variety of dishes! Their products can be found at H-E-B, Fiesta, Walmart, Kroger and other local grocers throughout Texas.
In partnership with La Vaquita.