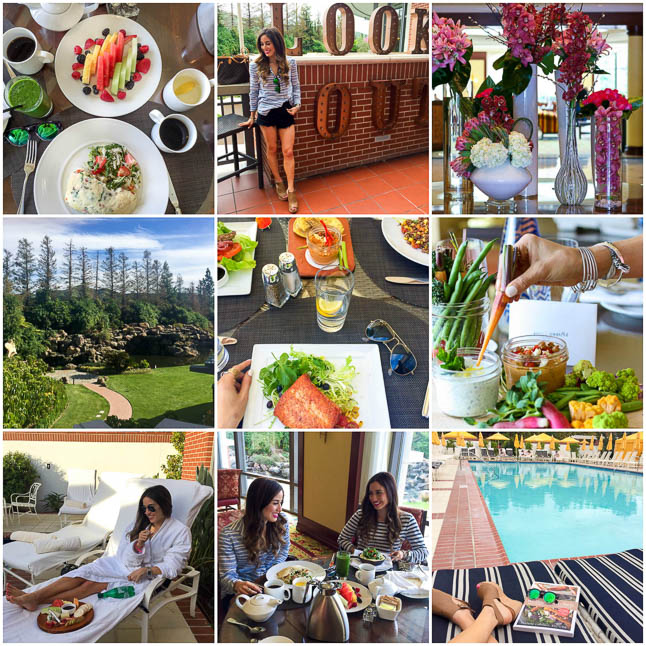 We had such an amazing time at the Four Season Westlake Village two weeks ago! It is located about an hour outside of Los Angeles, and it is seriously set in the most gorgeous location. Think tons of green, beautifully manicured lawns and flowers, and gorgeous hills in the background. We literally couldn't stop staring at the views!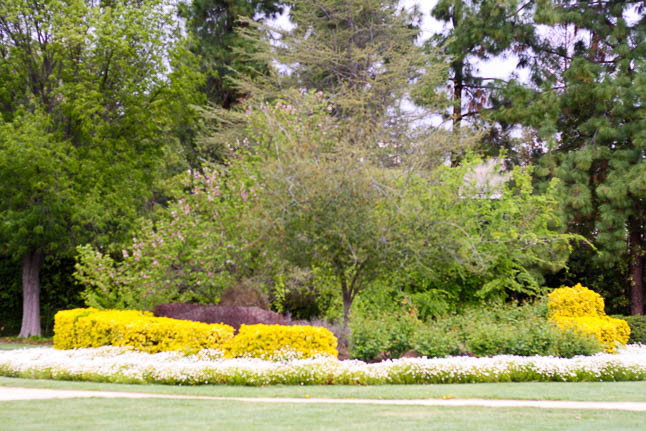 When we first arrived, we were greeted by the super friendly staff! Every single person we interacted with during our stay was super sweet and always eager to help. For us, that makes all the difference when we are staying somewhere. Nobody wants to be greeted with an attitude, especially on vacation.
Look at how gorgeous these flowers are in the entry!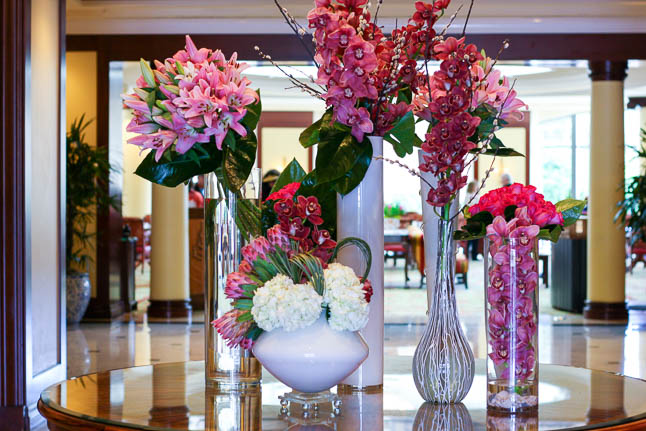 We took our luggage up to the room, and were both instantly obsessed! On the table was the most delicious crudité and bottled waters! If you know us, there's never a time that we aren't hungry, so having these veggies to munch on was perfect!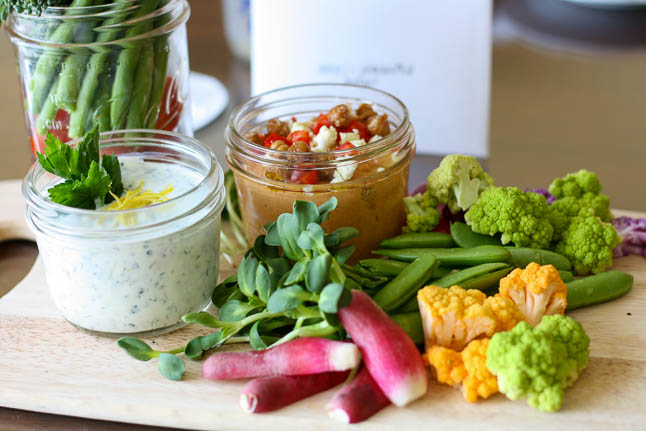 How delicious do these veggies look?!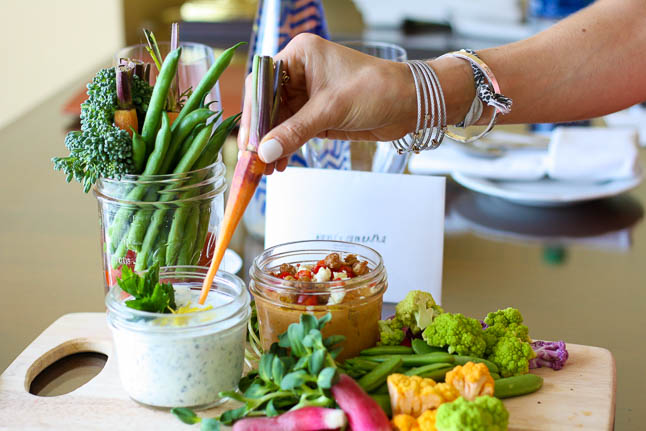 The room was super spacious and had a pretty big flat screen for a hotel, which we loved! We were pleased we could catch up on some Grey's Anatomy that evening. It also had the most light we have ever seen in a hotel room. Normally, they're super dark, and you can forget about having any kind of light after the sun goes down. Not this one! It had a gorgeous chandelier, and it provided so much light. Now, moving on the bathroom- AMAZING! We were so in love, I think that was the first thing I snapped. It was super spacious and had a separate shower, which I love! It also had a bathtub, AND a T.V. in the bathroom. We were all over that for obvious reasons!