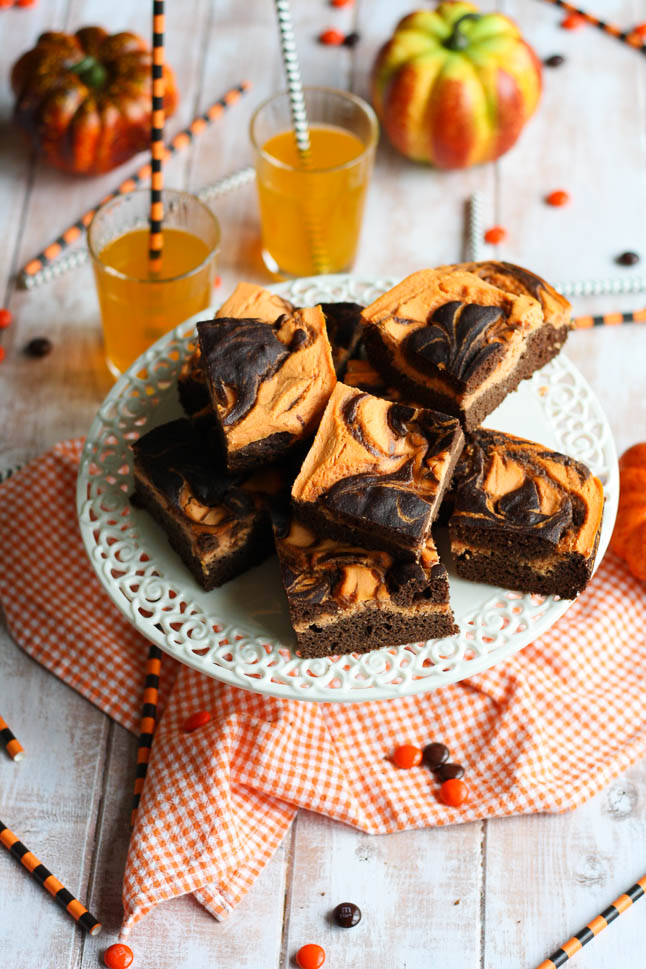 Happy Halloween! Today, we are sharing this recipe from last Halloween that I just LOVED!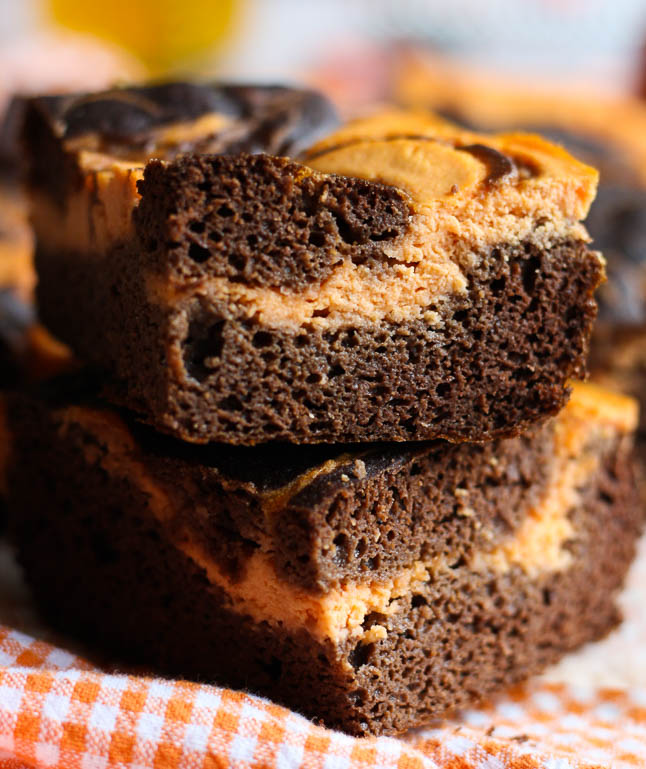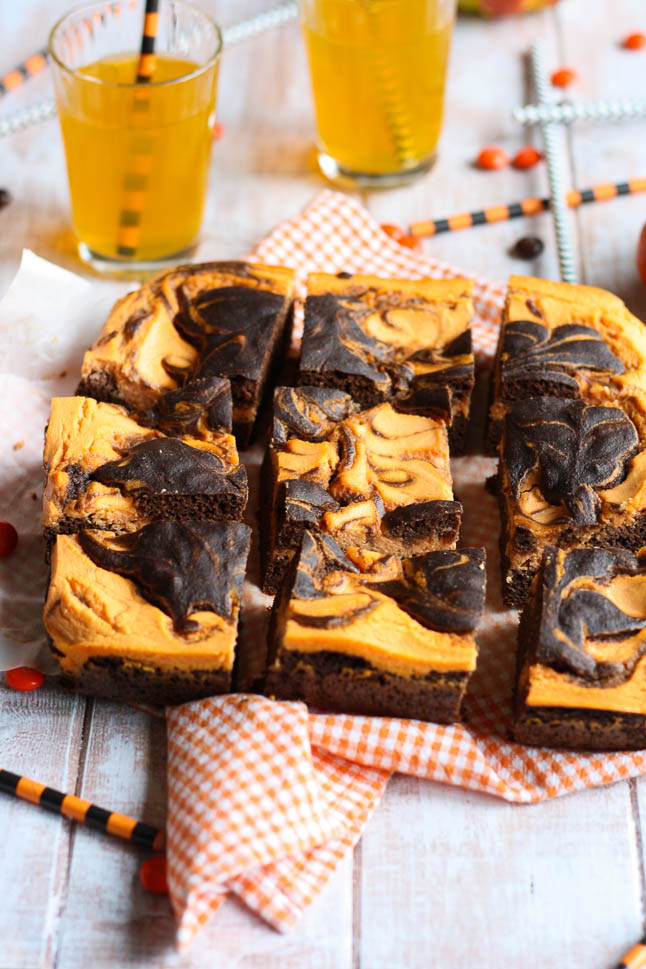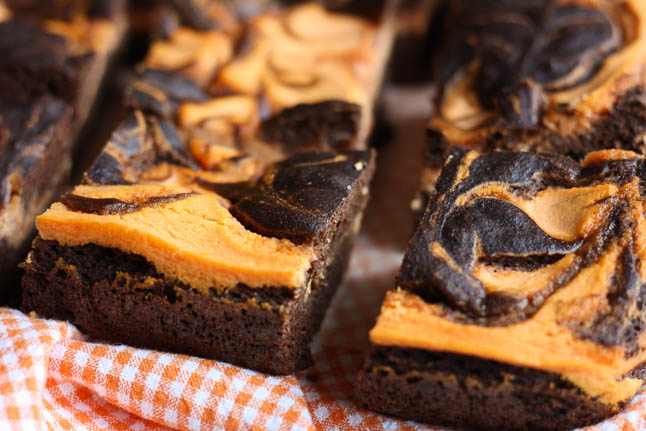 I had planned on making something festive for halloween this year, but I of course, ran out of time, but I may try and make these tonight again! They look super decadent, well, because they are! Except, they are super duper healthy, too! So, no need to worry about watching how many of these you consume in one sitting.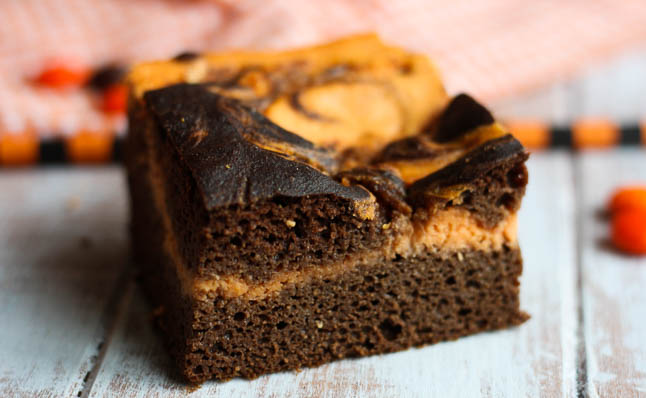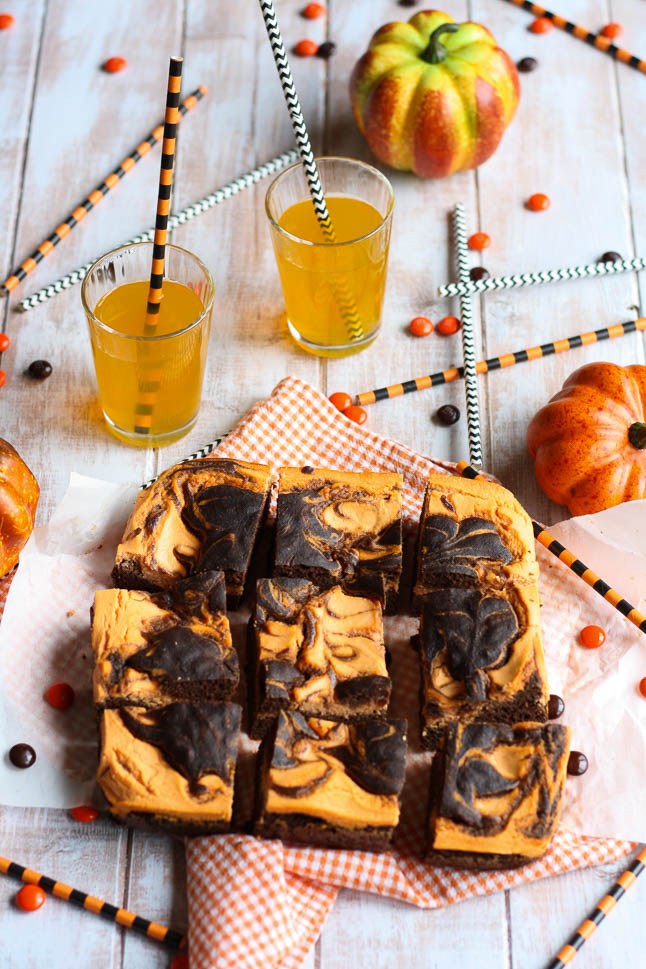 These festive chocolate cheesecake swirl bars combine a fluffy, chocolate cake with an orange, creamy (and healthy) cheesecake layer all swirled together into one bite of halloween perfection.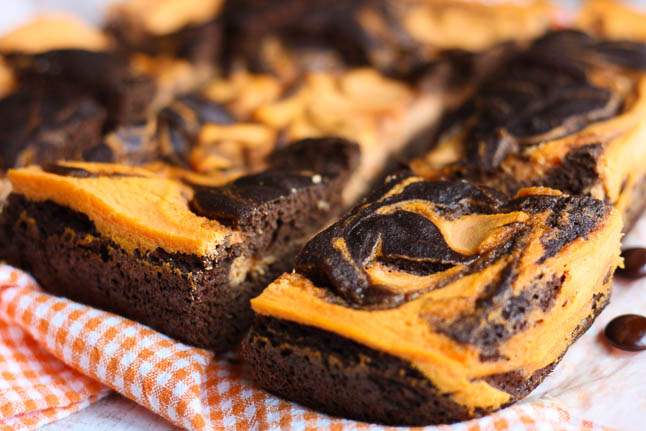 If you're not a fan of using food coloring in your recipes, you can omit it in this recipe or find a more "natural"substitute like this or this. I just really wanted to be festive, so I couldn't not make the cheesecake orange. I mean, it's halloween!
Apparently there is such a thing as black food coloring? I was not aware of that, but I guess I could have used it in the chocolate portion to make it more "black".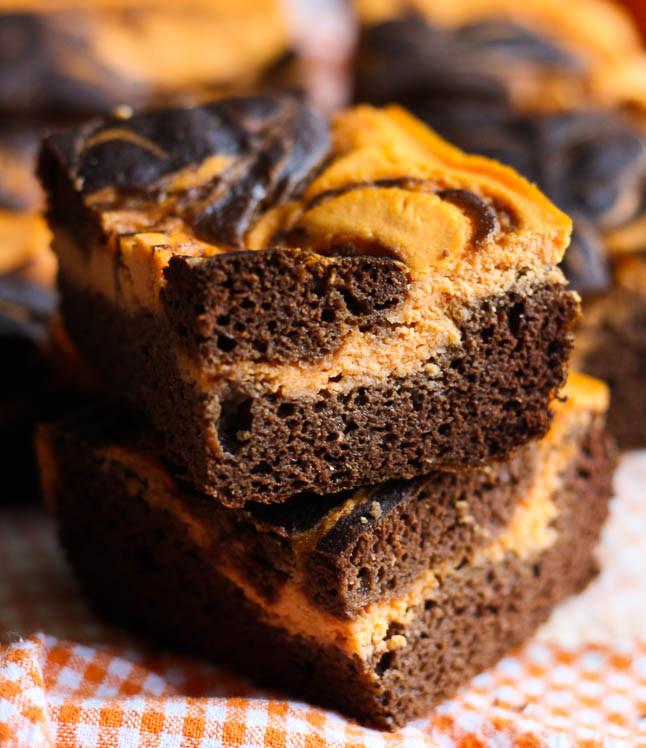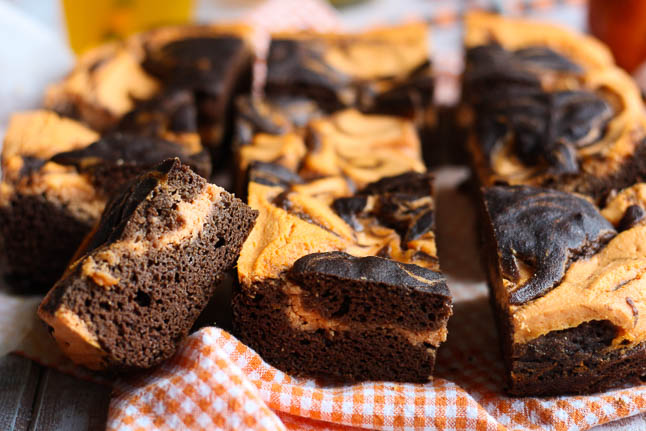 The great thing about these is that you can make these for any holiday, like Christmas, Hanukkah, July 4th, etc. All you have to do is switch up the colors/flavors, and viola, you have a great dessert treat that looks super fancy!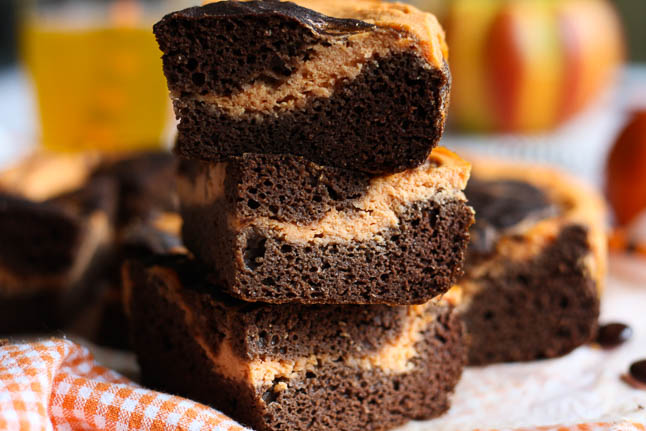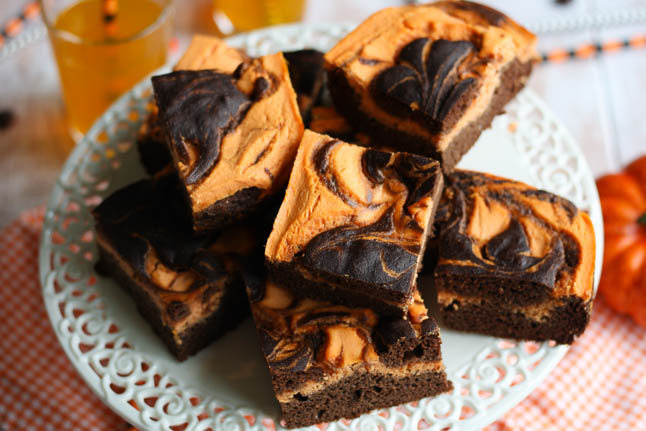 You could also substitute some pumpkin puree in for the applesauce and make them even more festive! I just always go for applesauce because it is my go-to and I know that it will make keep the cake moist.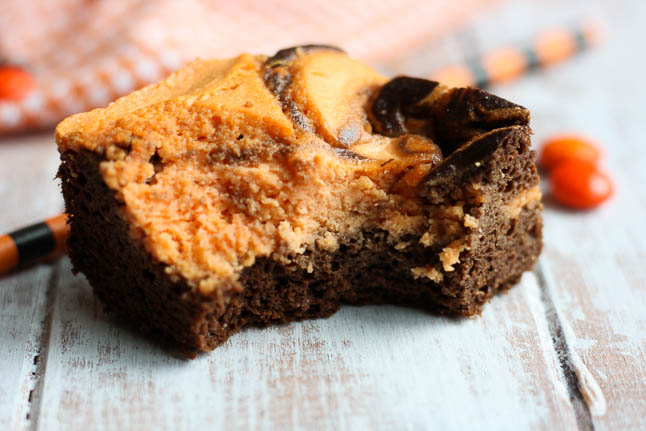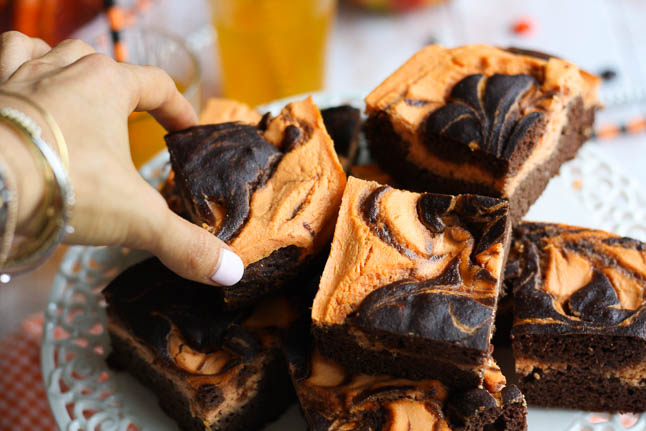 Check out that fluffiness. I mean, does it get better than that? It is swirl perfection!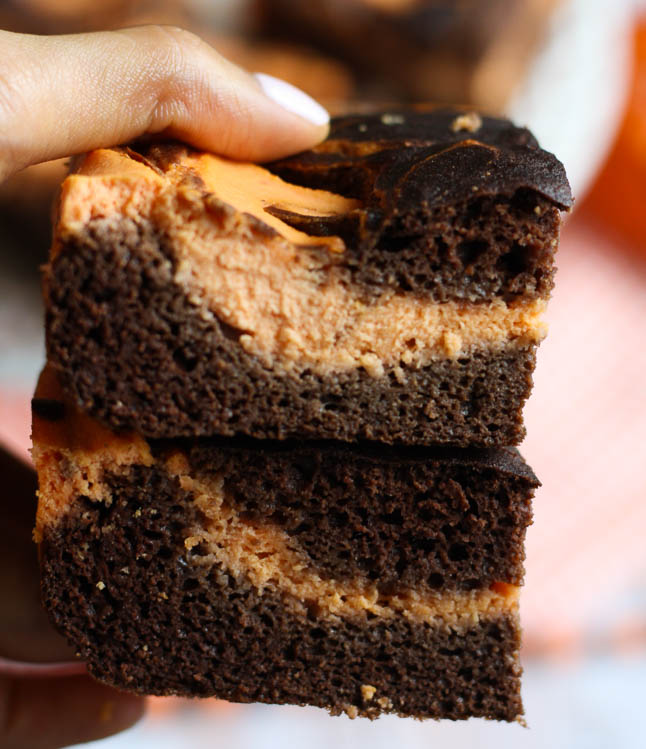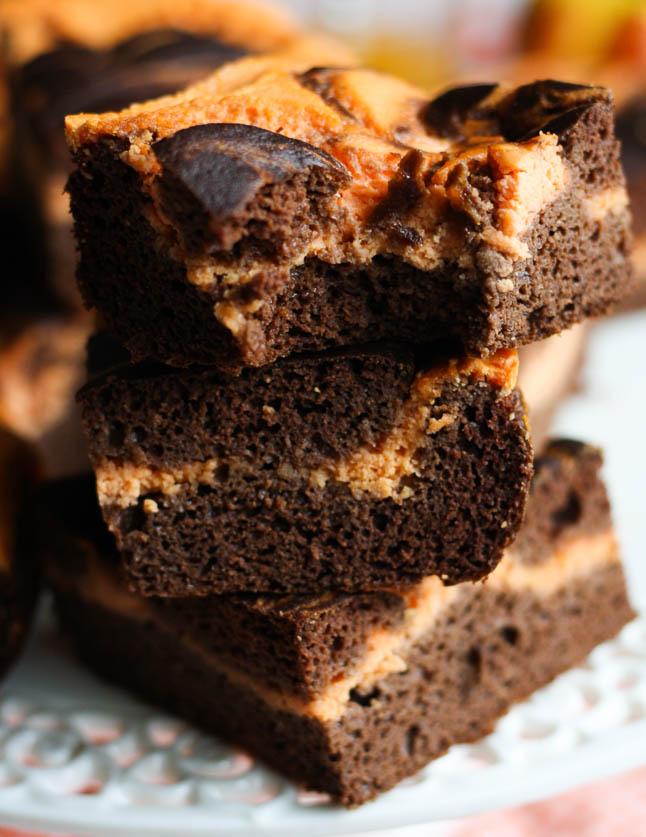 If you're ready to make these, I took a before baking photo and after baking photo so you all could see how it should look!