This shop has been compensated by Collective Bias, Inc. and its advertiser. All opinions are mine alone. #StartWithJifPowder #CollectiveBias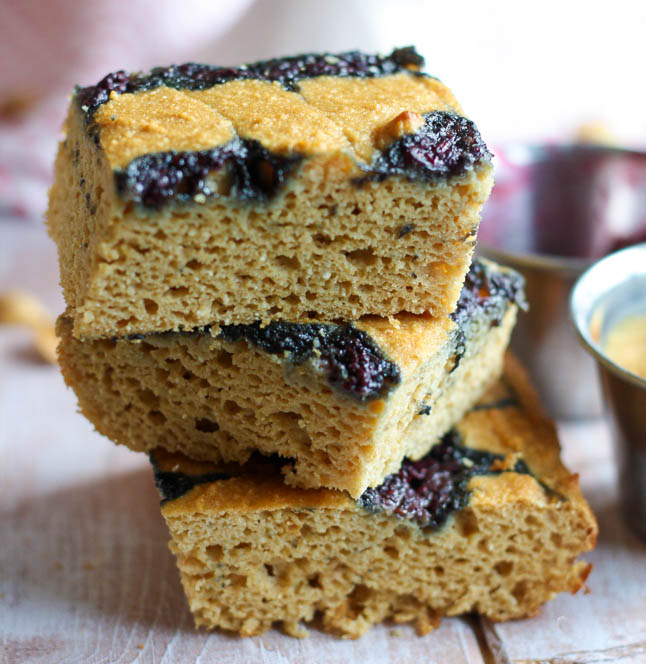 With it almost being a month into the new year, most of us are into our new years resolutions. Of course, mine is always to eat balanced and satisfy my sweet tooth with homemade baked treats that are actually good for me. The one thing I hate is when I eat something (usually a sweet treat) and then end up feeling horribly after I eat it. When I am stressed out (which is pretty much all of the time), I tend to crave sweets more than ever. I also seem to crave comfort foods like peanut butter and jelly. I mean, who doesn't love PB&J?! I love using this peanut powder in so many things, especially in baked treats like these bars!
Actually, kind of ridiculous, but when I was younger, and my mom used to make my lunch for me, I refused to eat PB&J. Like, what was wrong with me? I am not sure when I finally started liking it, but let me tell you, I am hooked now.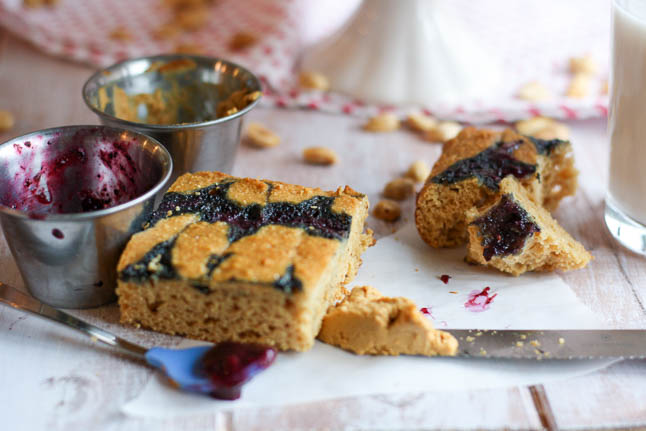 For these super fluffy and moist PB&J cake bars, I used a combination Jif peanut powder, a homemade chia jam, coconut flour, and vanilla whey protein powder. These babies are loaded with protein and fiber!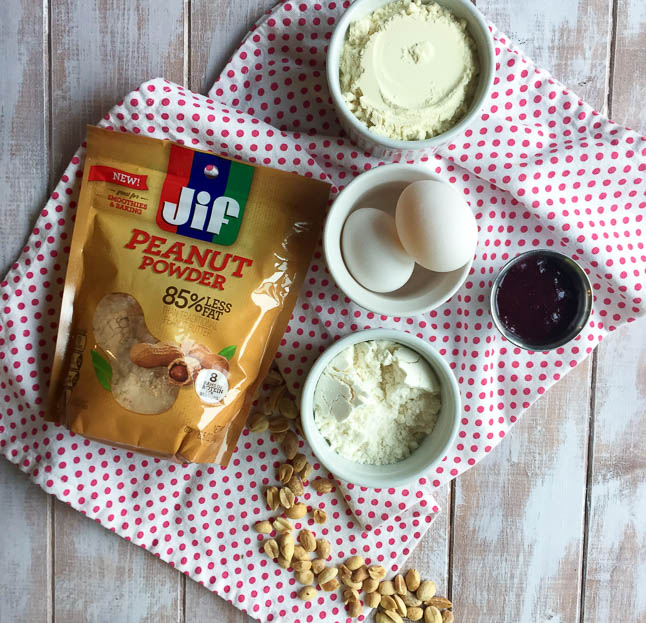 To create the recipe, combine the coconut flour, vanilla whey protein powder, Jif peanut powder, baking powder, and baking soda in a medium bowl.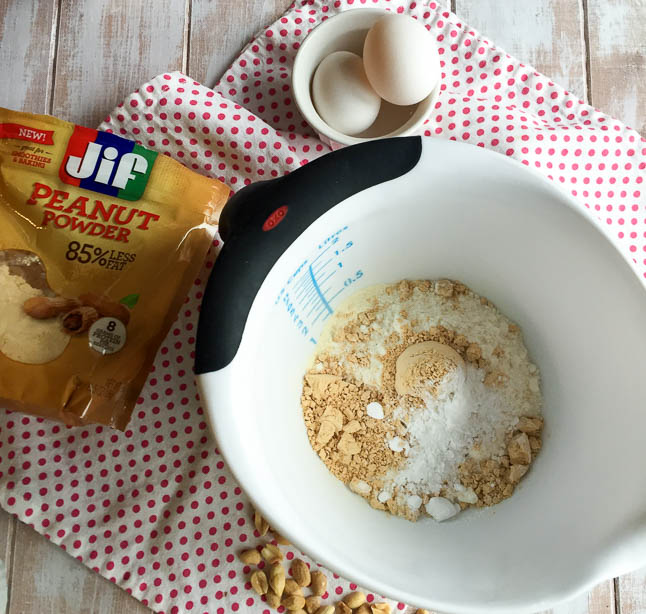 Add in the unsweetened almond milk, eggs, unsweetened applesauce, and sweetener of choice.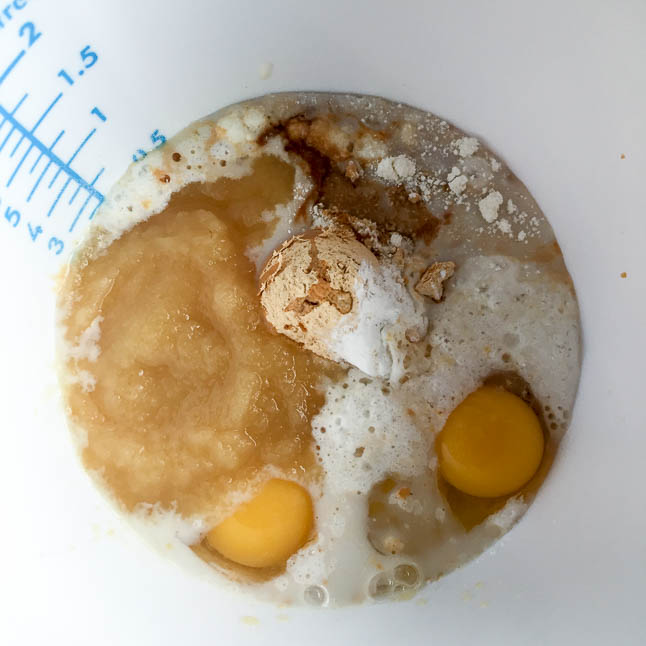 Combine ingredients together until mixed evenly throughout.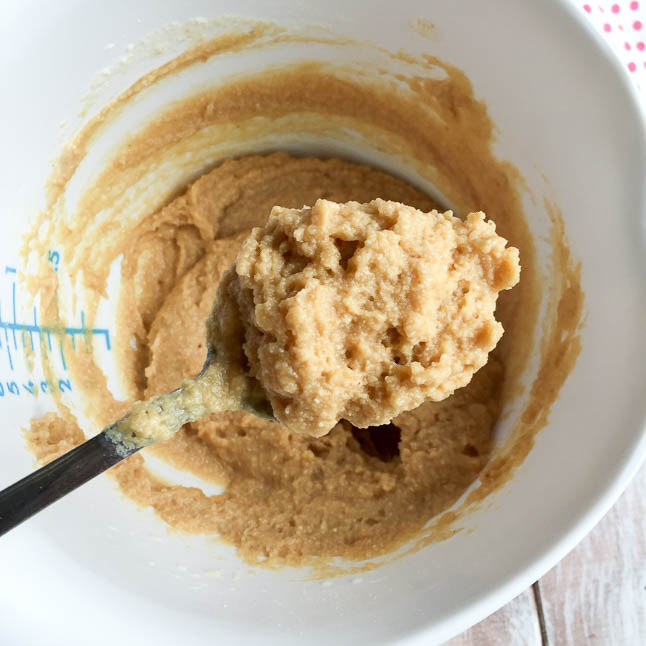 Spread batter into a greased baking dish.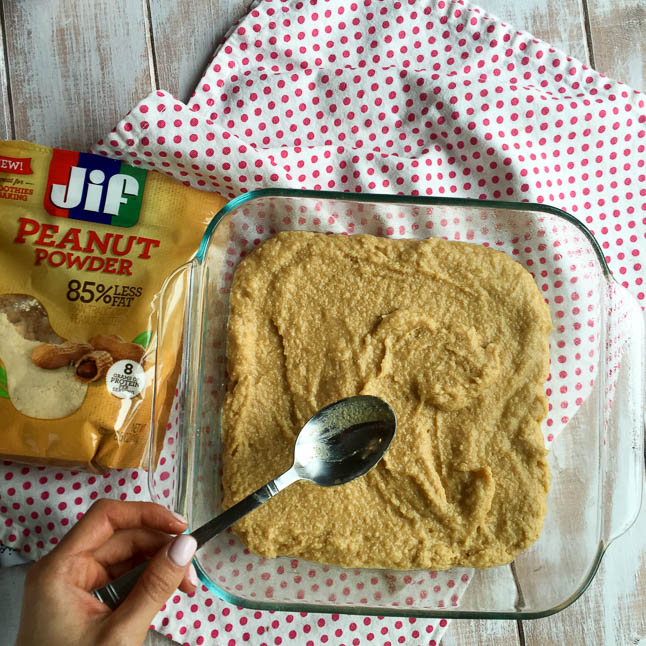 Prepare chia jam but microwaving mixed berries until cooked down. Mash berries with a fork and add in chia seeds and allow jam to thicken.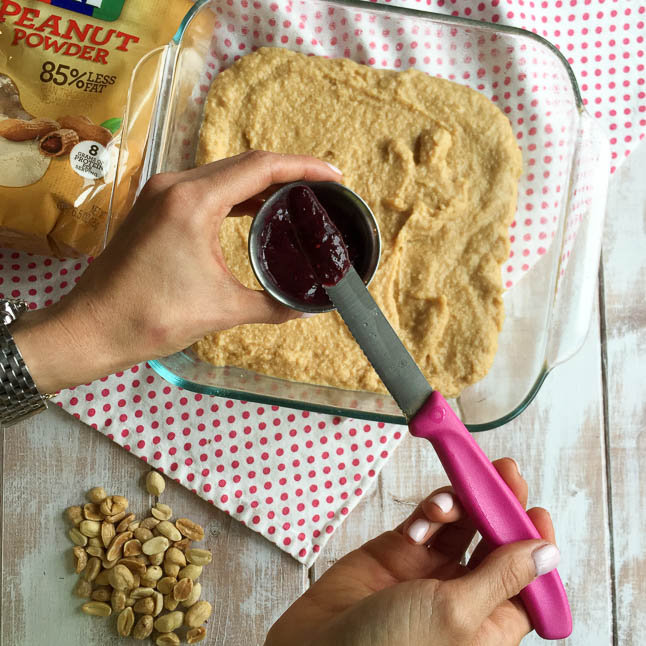 Spread chia jam in vertical "stripes" on top of the peanut butter batter.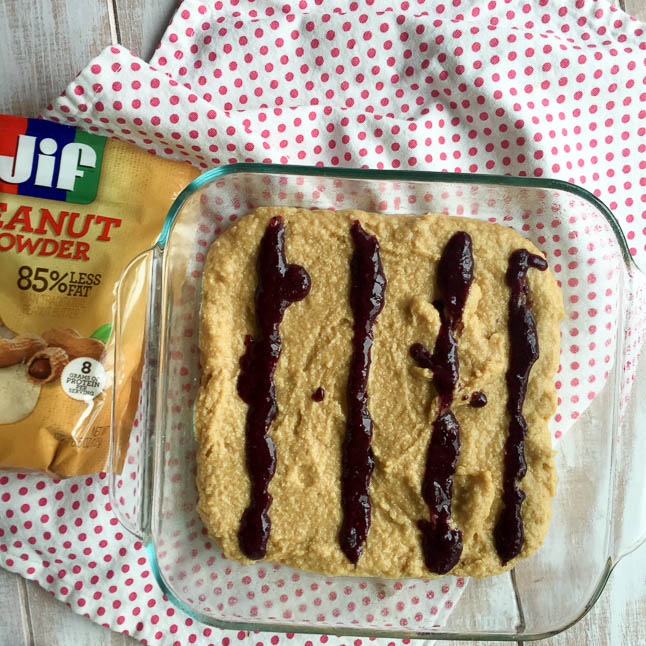 Gently use a toothpick to drag the jam through the peanut butter batter to create "swirls".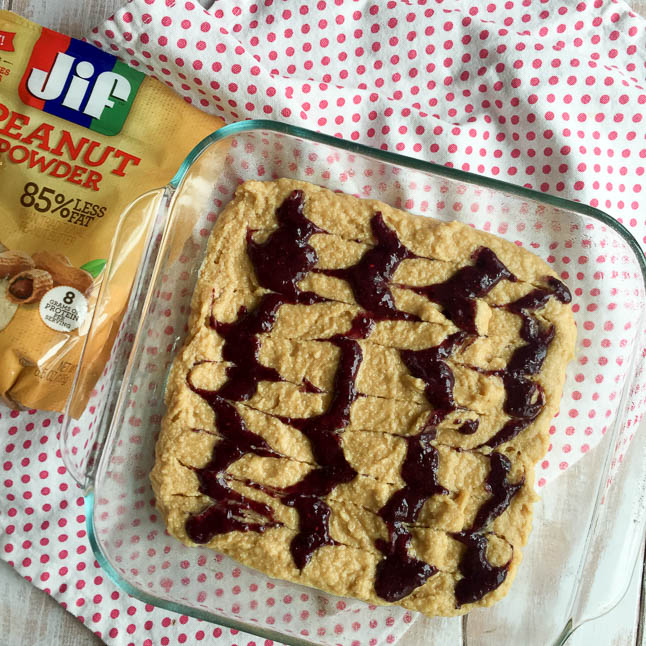 Bake at 350 degrees F for 20-30 minutes, or until baked through. Once cooled, cut into 9 even squares.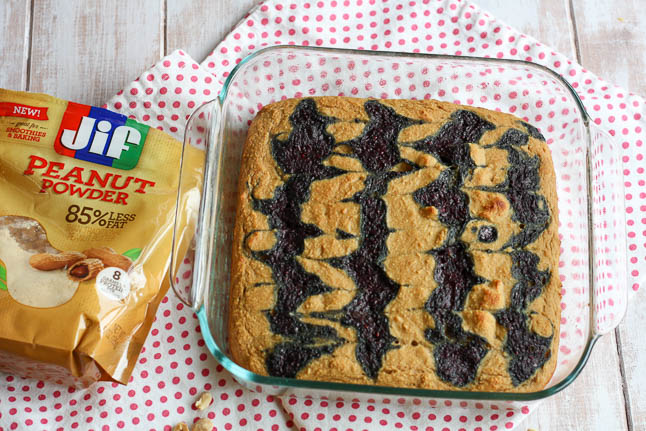 I know protein is something that a lot of people are lacking, and before I started focusing on what I was eating, I know I definitely lacked in the protein department. There are so many ways to get protein in, and these PB&J bars are such a fun and yummy way to get some protein in. I know I definitely get tired of eating chicken every meal.