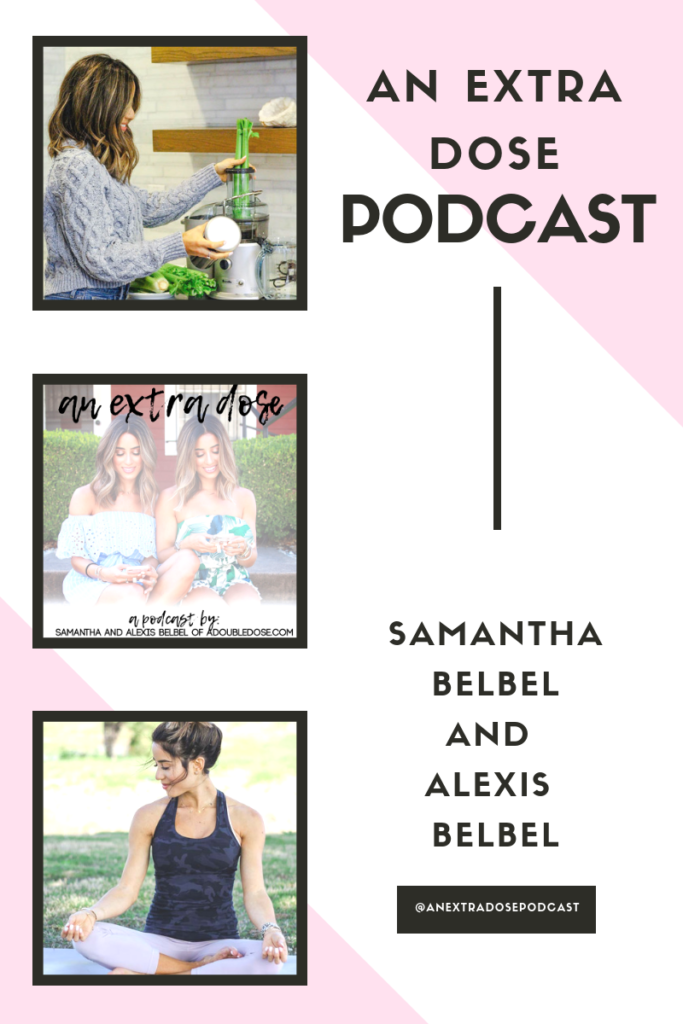 In case you missed our last episode of An Extra Dose, you can listen to that here! 
A little about this episode:
On this episode of An Extra Dose Podcast, Samantha and Alexis are chatting about their personal experiences with rejection. They are sharing why it affects us so much and how to turn it into a positive. They are also talking about why numbers and ratings play so much into our daily lives. On the wellness topic, the girls share tips on bloating and how digestion plays a huge role in overall health. Their favorites include subscription boxes that anyone will love!
Items we talked about:

ALSO, we would LOOOOVE to hear your feedback. Don't forget to rate + review us on iTunes.
To listen to the episode, click the PLAY button at the top, or you can search "an extra dose" in iTunes or the podcast app!
Have a question or topic idea? — Send any questions you wanted answered on An Extra Dose to [email protected] OR comment below on this post.
**In case you miss any of our future episodes of An Extra Dose, you can listen to them under on our main page (adoubledose.com > Podcast).
Want To See Some Similar Posts?
What We Learned In Our Early Twenties
10 Things We Would Tell Our Younger Selves
How Celery Juice Is Healing Us
Podcast: Play in new window
Subscribe: RSS