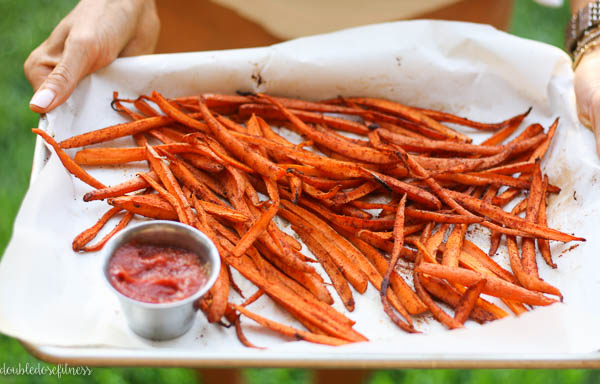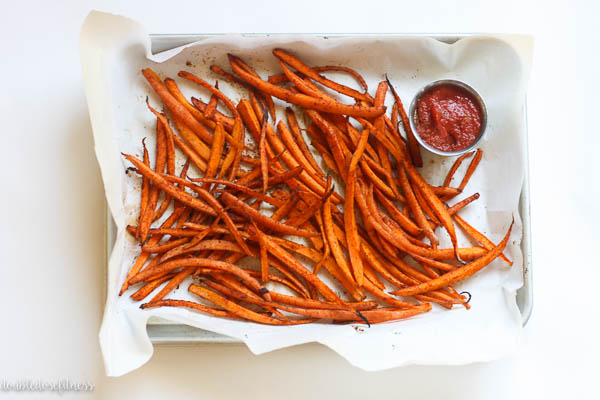 Many of y'all may not know this, but I was a MAJOR fast food addict about 8-10 years ago. I used to be obsessed with french fries. Of course, I still crave them, so when the craving hits, I like to make these carrot fries. You can also do the same thing with potatoes, but I love doing it with carrots because it adds a different flavor!
These are so easy to make and can be made with a bunch of different spice combinations. I love to use a combination of paprika, cayenne, and cinnamon for a sweet and spicy kick. And, since these are baked, and not fried, you don't have to feel guilty eating a whole batch of these. Not going to lie, Sam and I definitely ate all of these in one sitting!
We also like to make our own ketchup, instead of using the store-bought ones. You can make a big batch of it and keep it in the fridge for a few days and use it on a ton of things!
We used avocado oil in ours, which is great for roasting veggies, if you haven't tried it before!