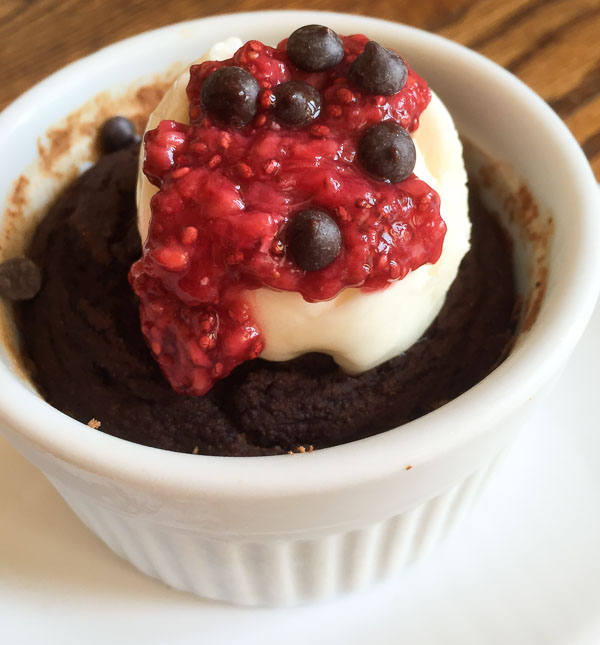 Craving chocolate cake, but want just enough for yourself? This recipe is perfect for you! Best part is, it can be made AND consumed in just a couple of minutes!
Best part is you don't have to share with ANYONE!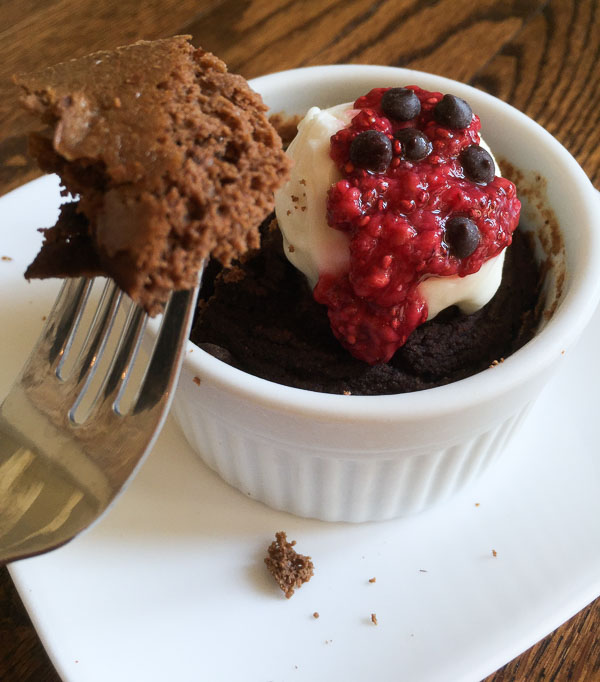 We use a combination of coconut flour, chocolate whey protein powder (we like this one), or we also love Jay Robb Egg White protein powder. If you want to add in some extra chocolate, we love these chocolate chips! This is the liquid stevia we use.

Mix all dry ingredients in a ceramic ramekin dish or mug. Add in wet ingredients. Microwave in dish for 1-2 minutes. Top with ice cream or any toppings of choice!