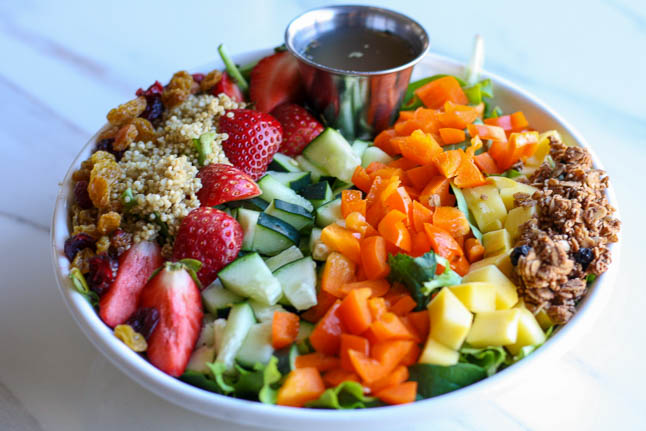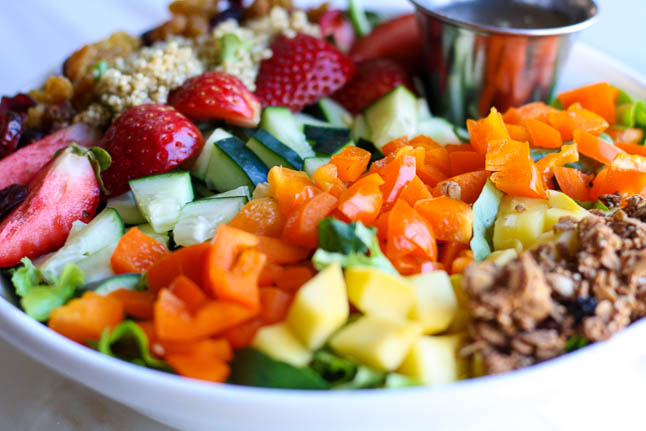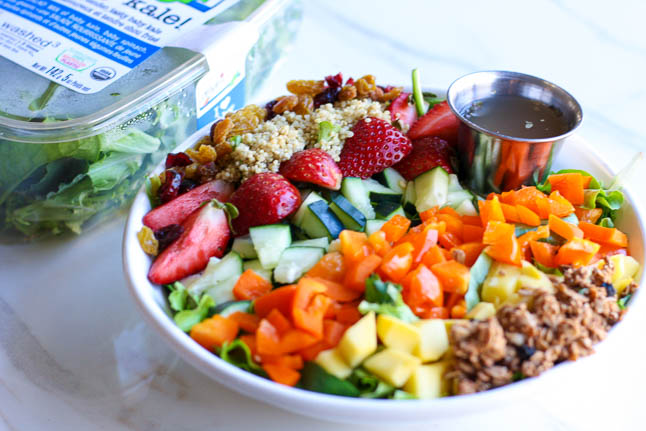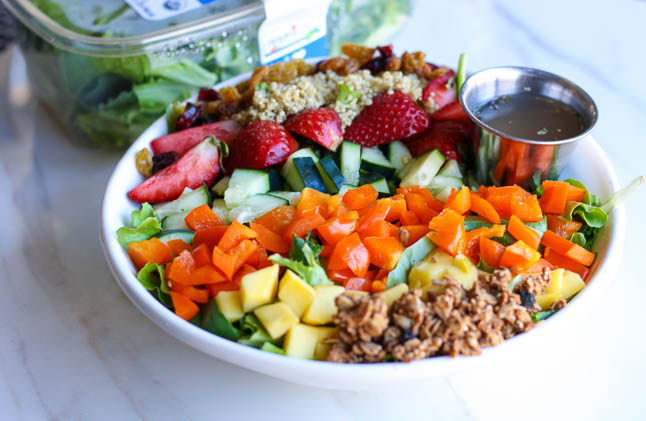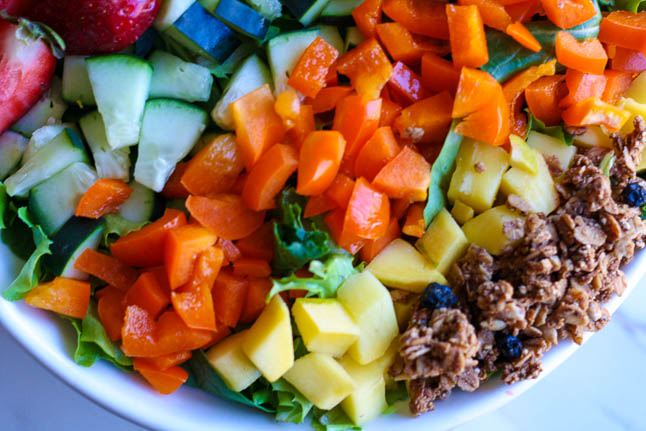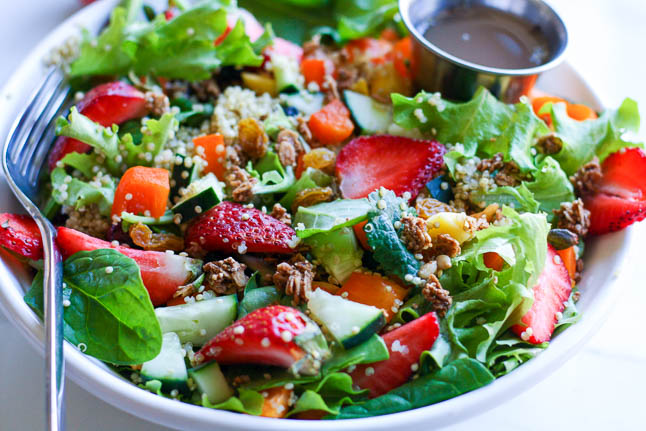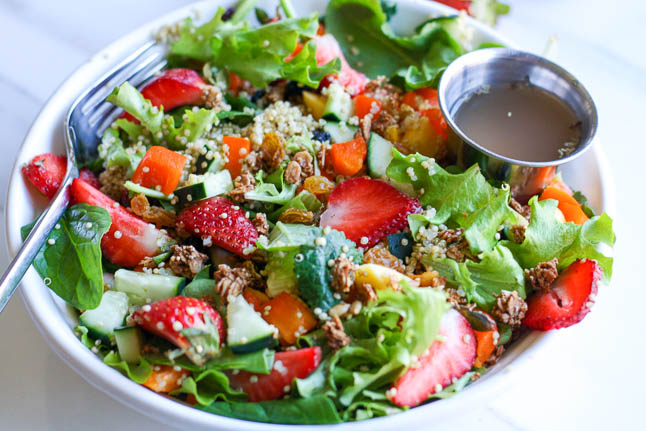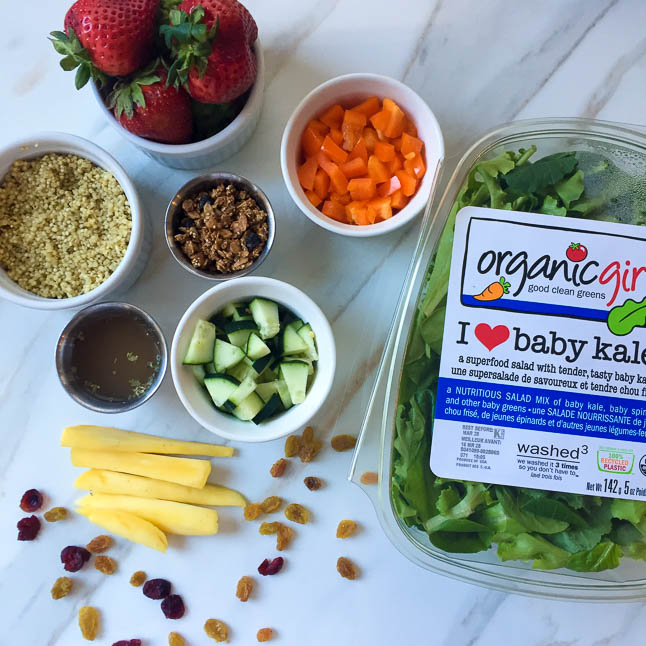 When you think of salads, you probably don't think of adding in granola in it, do you? I didn't either, until I was trying to think of something crunchy, yet sweet to add into my salad. I love this Blueberry Hemp Granola from Purely Elizabeth (it is so addicting, y'all!), so since I was making a spring/summer-inspired salad, I knew it would go perfectly in this!
I used Organicgirl Baby Kale as the base, and added in fresh strawberries, mango, cucumber, orange bell pepper, fluffy quinoa, golden raisins, blueberry hemp granola, and made a honey lemon vinaigrette.
I love how this salad combines both a sweet and nutty combo, but also has both a crisp and crunch feel to it! Also, since we are on the subject of this salad, I HAVE to share what happened as I was taking these photos!
So, as many of y'all may have seen on my Instagram a couple of weeks ago, I was on the stair master and had just posted something on my Instagram (this is when I am always on my phone, haha) and my hand were all slippery so the phone slipped right out of my hand and fell onto the edge of the stair master. I have dropped my phone probably a zillion times, but this time, I could tell it was going to be bad. Sure enough, I pause the stair master, and pick up my phone only to see that I had a million lines going horizontally and vertically across my screen. I literally couldn't touch ANYTHING on the screen. I was so frustrated and immediately started panicking that my phone would not be usable for at least the entire day.