With fall in full-swing, and Thanksgiving just a couple of days away (can you believe it?!), we wanted to share a quick and easy, but flavorful appetizer that everyone will love! We are all about a healthy dish that you can feel good about eating, especially if you're like us, and can finish an entire dish by yourself;)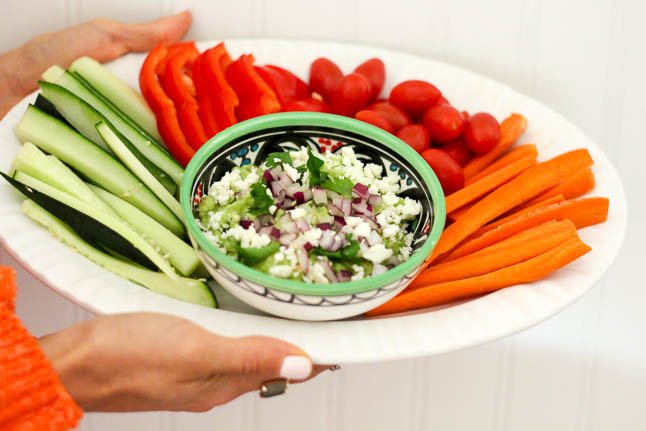 One of our favorite cuisines is Mexican food. We LOVE guacamole and salsa on pretty much anything! We didn't realize how easy it is to actually make guacamole until we tried this one out. Literally, in a matter of minutes, you can whip up this great dip that is super healthy, and packed with healthy fats!
We partnered with La Vaquita to create this fun recipe for y'all that tastes just like you stepped out of Mexico. When we were in Mexico, all we wanted to eat was guac and more guac, so this took us right back to those good memories (and food!)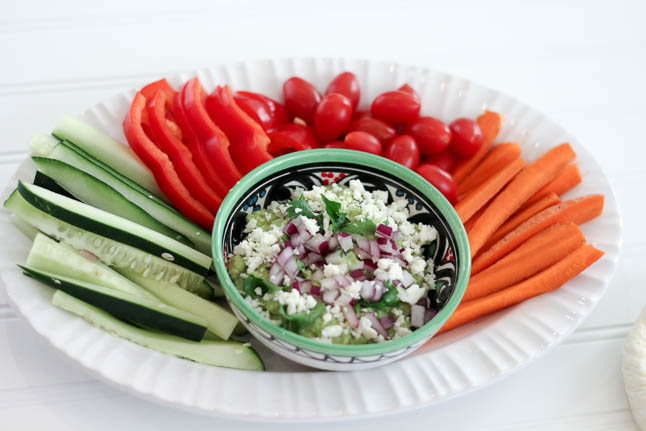 La Vaquita (spanish for "The Little Cow") is an authentic, Mexican-born brand. Their queso fresco was created in 1971 by Maria Castro, who had learned the small-batch process from her grandmother on her family farm.
Their mission is to show that creating authentic cuisine can be attained in your own kitchen with their cheeses and creams! And, for all you Houstonians, La Laquita's queso fresco is used at Cordúa Restaurants!
You can find all of their products at H-E-B, Fiesta, Walmart, Kroger, and other local Texas grocery stores. You can also learn more about La Vaquita here!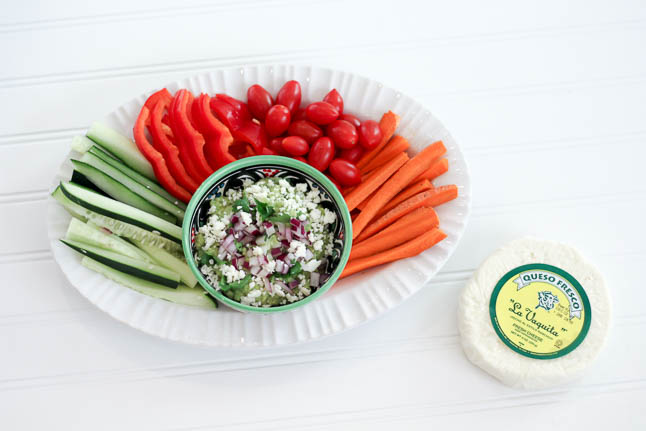 We used signature queso fresco in this recipe, which is Mexican crumbling cheese. It is similar to feta and goat cheese, but has a smoother flavor, so it is more versatile! You can use this cheese on so many Mexican dishes like tacos, enchiladas, salads, hummus, corn-on-the-cob, brussels sprouts (YUM), and soups! We can't wait to experiment more!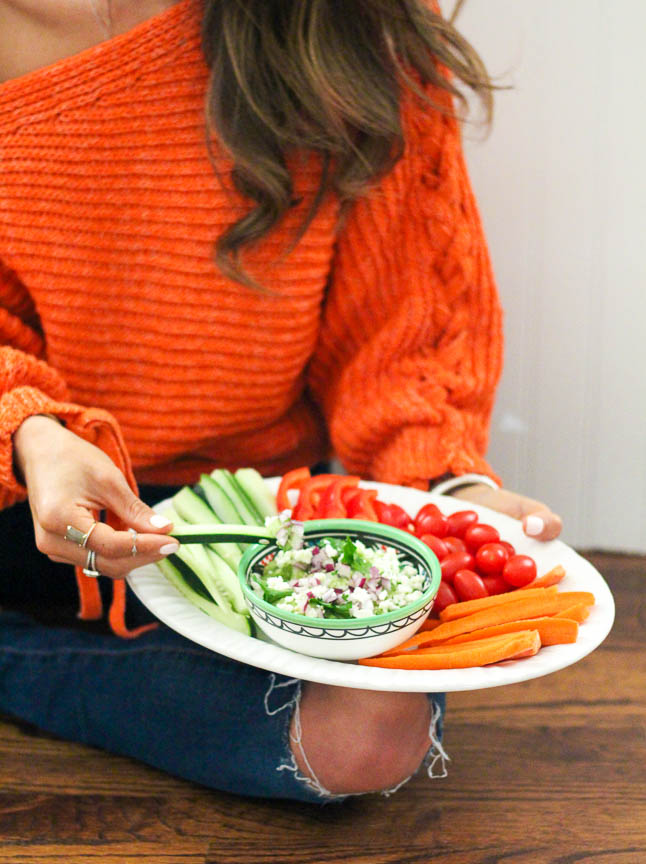 For this recipe, all you need is avocados, cilantro, green chili peppers, and La Vaquita queso fresco. You can make a bigger batch, so you have leftovers for the week! We served ours with cut up vegetables, but you could also use tortilla chips, or whatever you love to dip in your guacamole!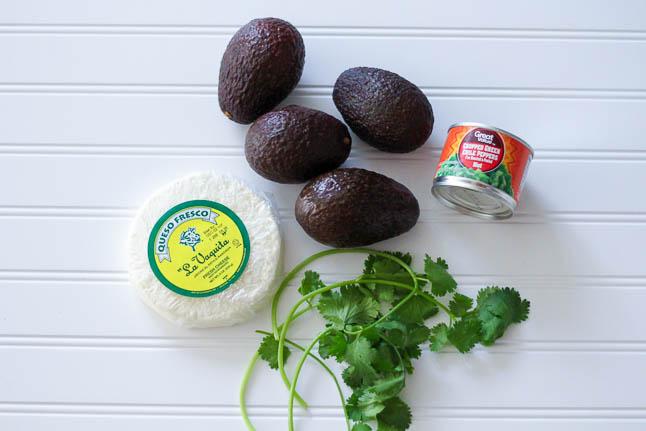 [yumprint-recipe id='97'] This post is sponsored by La Vaquita, but all opinions are our own. Thank you for supporting the brands that allow A Double Dose to operate full time.