*click each item to shop!*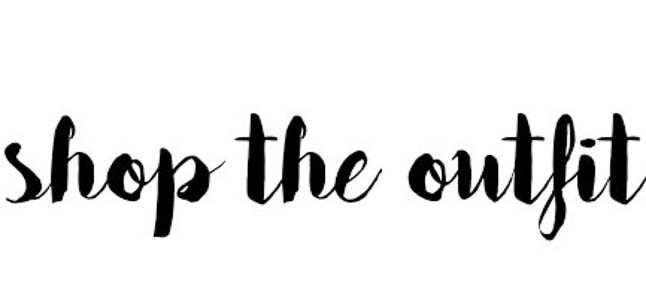 { 1 | 2 | 3 | 4 | 5 | 6 | 7 | 8 | 9 | 10 | 11 | 12 | 13 | 14 | 15 | 16 | 17}

In case you're headed somewhere warm for vacay or spring break, we have you covered! We had a few requests to do a beach packing list, so here it is! We are sharing all of our favorite pieces + must haves for the beach/pool.
BRIGHT SUNDRESS: We love wearing a fun, easy sundress for lunch or dinner. This one is causal, but also cute! You can also wear it over your swimsuit the next day!
TINTED MOISTURIZER: We hate wearing a ton of makeup to the gym or beach/pool, so we love using this tinted moisturizer to give a little bit of coverage and also sun protection.
SUNSCREEN: This one has SPF50, which is a must, especially for your face!
DENIM SHORTS: You can wear these over your swimsuit, or with a cute tank or top for dinner or lunch.
WHITE DENIM: Another great bottom option to throw on at night for dinner with a tank or blouse and some wedges.
NEUTRAL FLAT SANDALS: We wear these ALL of the time. Great for traveling in, and wearing to beach/pool, or running around the city!
LIP MOISTURIZER: This one is one of our faves because it is moisturizing, but also gives a little bit of color that is not over the top.
BRONZING/HIGHLIGHTING COMPACT: This one gives the perfect about of shimmer and bronzing for day and night!
COMFY WEDGES: Love that you can wear these with shorts, jeans, and dresses, and they go with EVERYTHING!
CUTE BEACH TOTE: How cute is this tote?! Could also double as a bag for dinner!
DRY SHAMPOO: Literally a MUST when on vacay! Who has time to wash their hair a million times?!
POM CLUTCH: Dying over this cute clutch! Love how it is is just neutrals, so it would match any outfit you pack.
LACE BIKINI: We hae this one is two colors and absolutely love it!
SUNGLASSES: Obviously a necessity!
FRINGE EARRINGS: We love these earrings because they can be worn with swimsuits, or with regular clothes. They are also not too heavy, which is a plus!
CARRY ON LUGGAGE: We usually try to carry on our bags, if possible! This one is a super fun shade, and has great reviews!
POM COVER UP: How adorable is this cover up?! Dying over the poms!
SHOP MORE MUST HAVE ITEMS BELOW:

SaveSave
SaveSave
SaveSave