Here's another roundup of or workouts from this past week! I forgot to share my workout on Monday, so I will be sure to share it this coming week! Here's what our workout schedule looked like this past week:
Monday: Chest + Calves + Cardio
Tuesday: Biceps + Cardio
Wednesday: Legs + Cardio
Thursday: Triceps + Cardio
Friday: Shoulders + Cardio
Saturday: Legs + Cardio
Sunday: Back + Cardio
Usually, we would take Monday off or skip weights, but we were both stressed out and craving a workout, haha. I apologize for the ugly screenshots, but this is just easier for me to share than to write it all out nicely.
Biceps (Alexis):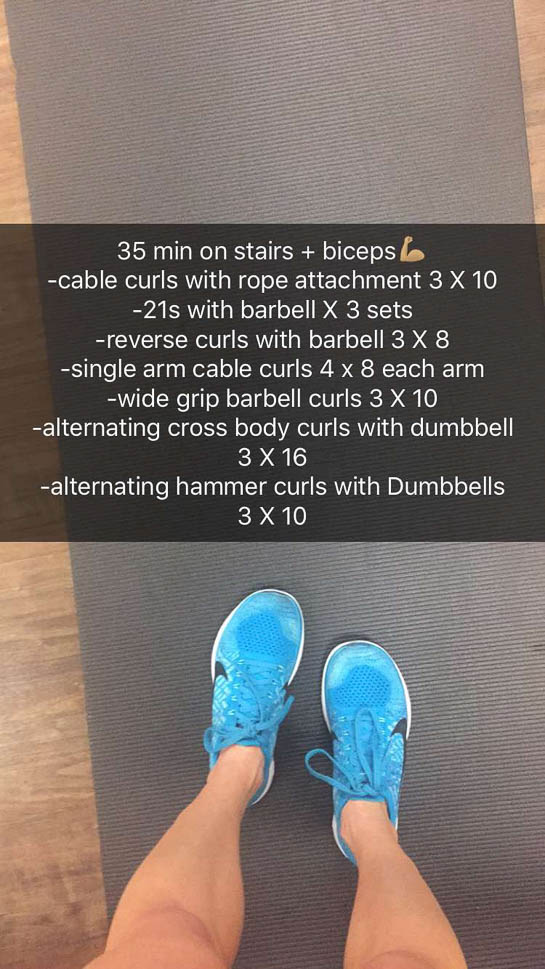 Leg Day (Alexis):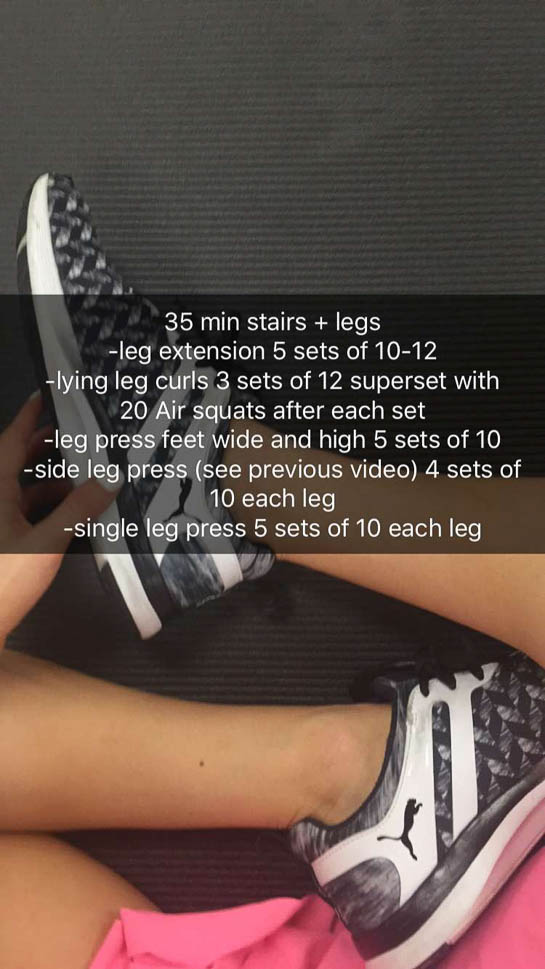 Leg Day (Samantha):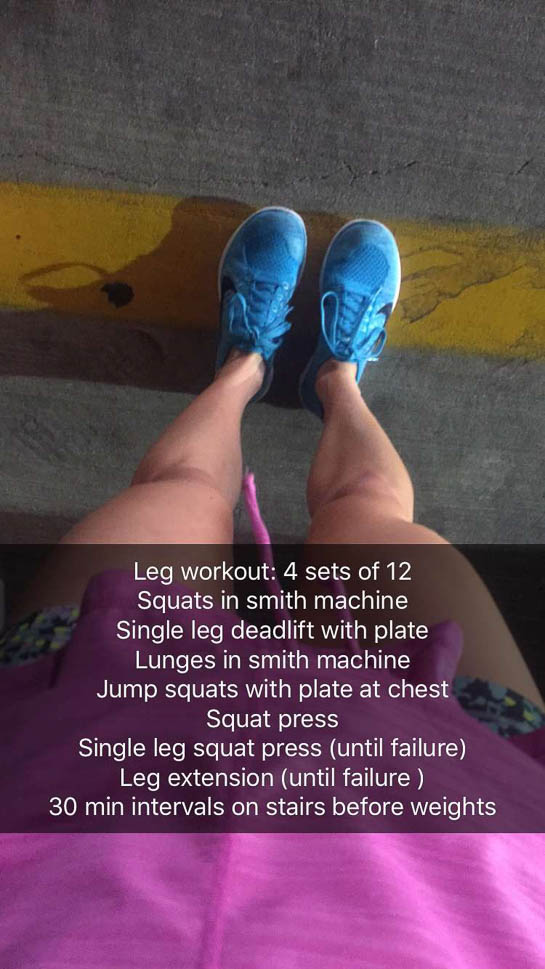 Triceps (Alexis):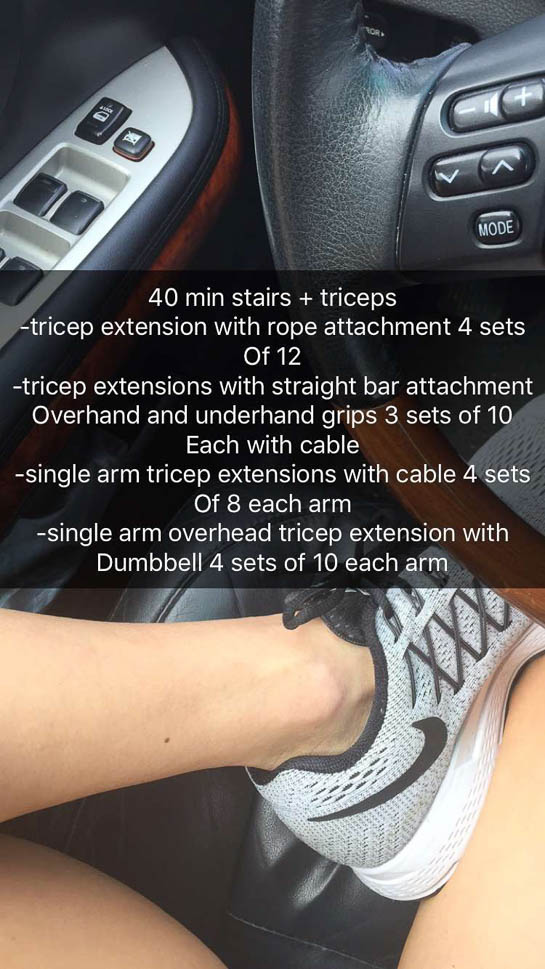 Triceps (Samantha):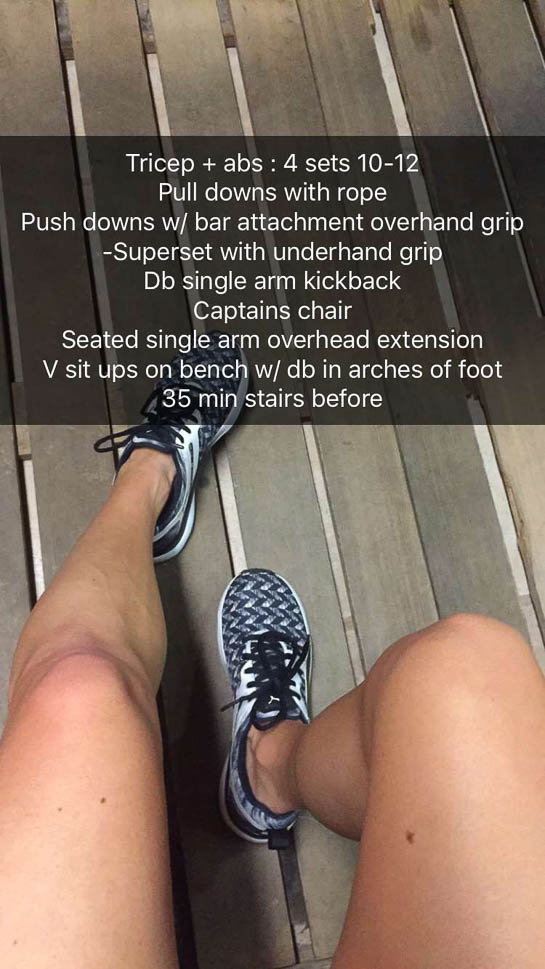 Shoulders (Samantha):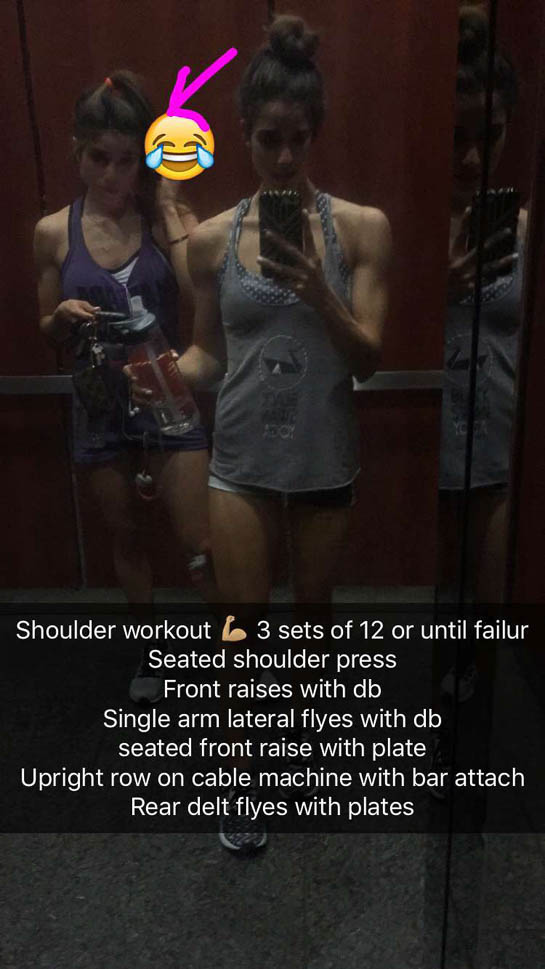 Shoulders (Alexis):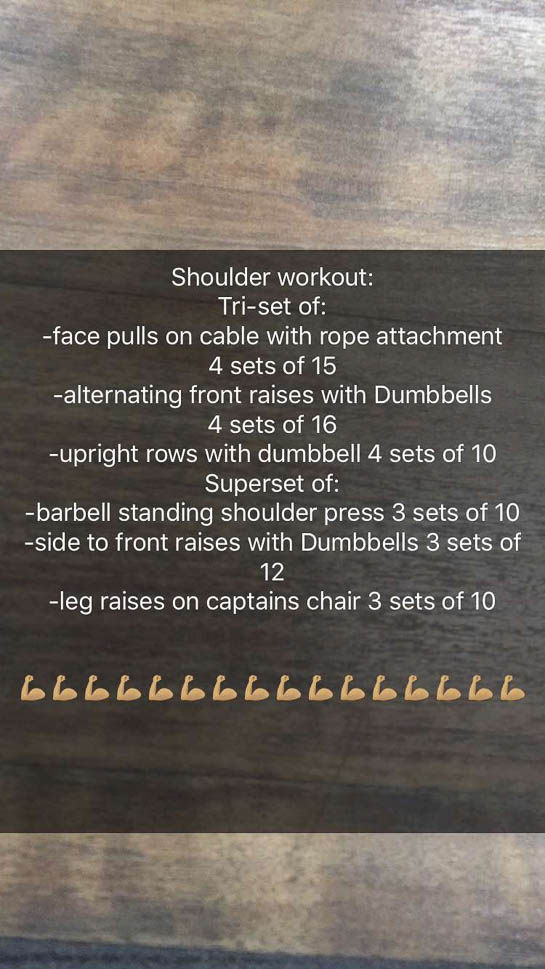 Legs (Alexis):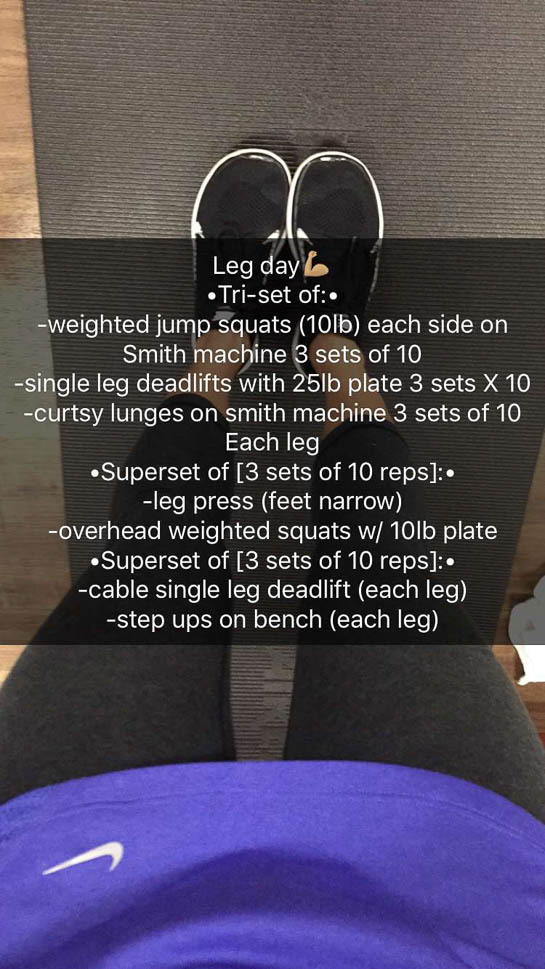 Legs (Samantha):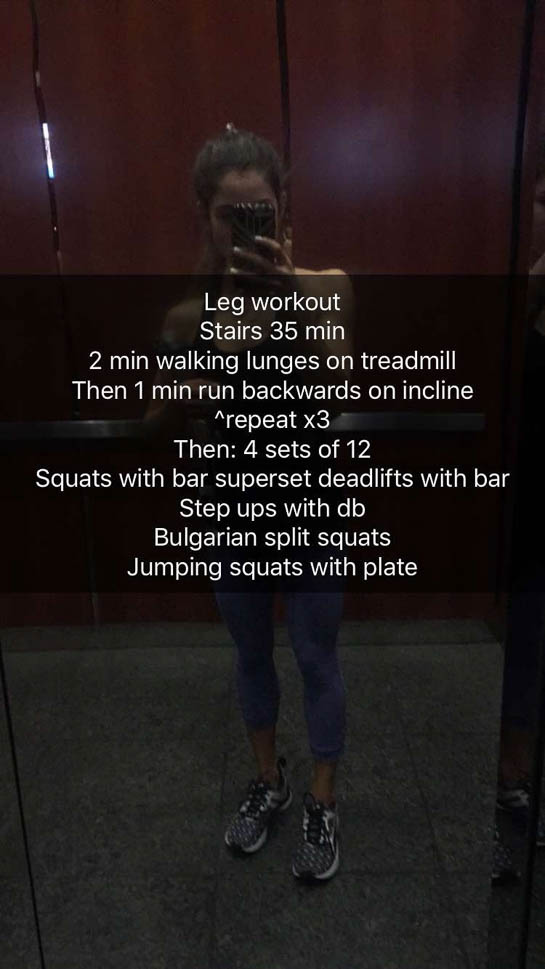 Here are some of my meals from this past week via snapchat [alexis.belbel]: We usually will grill or bake a bunch of chicken at the beginning of the week to have protein prepared. That way, it is much easier for every meal to throw something quickly together! This was a big salad I had in the afternoon (romaine, onions, tomatoes, carrots, bell pepper, cucumber, olive oil, balsamic vinegar, salt and pepper). For each meal, I usually have about 4oz of chicken or protein.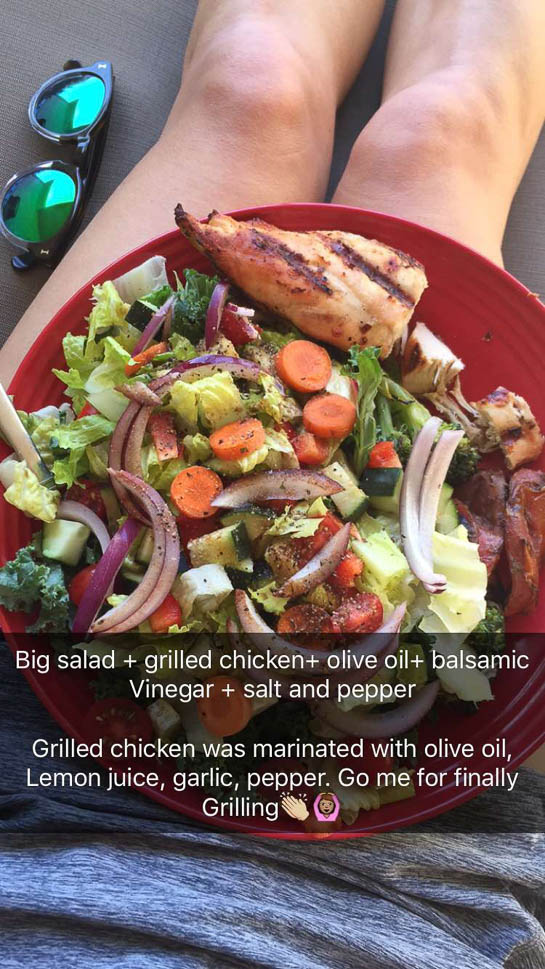 I had dinner with a friend at a place in Dallas called Mudhen's. I got the half roasted chicken and subbed the sweet potato mash for sautéed mushrooms. SO good!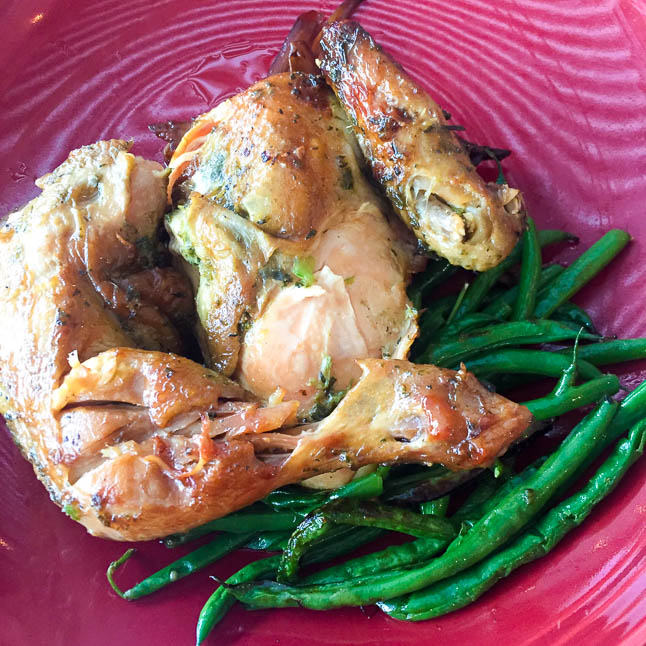 On Friday, Sam and I went to our fave Mediterranean spot : Cedars Mezza. They unfortunately close the location close to us in Dallas, so we went to the one in Plano (which is like 25 min from us) since we were running errands over there. SO freaking good. I literally crave this daily. Not pictured is the roasted chicken we got with it!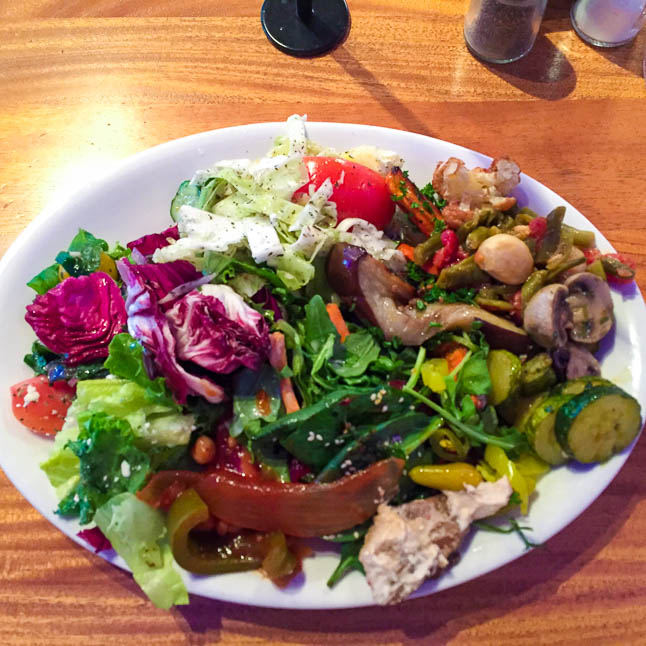 PS- did you all catch this recipe for our Butterfinger cheesecake?!
Hope you all are having a great weekend! Every year in Dallas, the weekend of St. Patty's day, there is a huge parade right in our neighborhood and it is an ALL-day-long event. I love where we live, but when there are drunk people passed out on your lawn, I am not a very happy camper. Luckily, it is just one day out of the year, and most of the time, our neighborhood is super quiet and calm.
Also, our neighbors were moving in next door, and since we live in a single-family attached home, it looks like one big house from the front, when it is really two separate homes. Well, I guess the movers thought that our backyard was our neighbors, when in reality, it was not. We came home to find our neighbor's patio furniture in our backyard. So strange! And, the reason they were able to get into our backyard was that the fence was unlocked somehow (thanks to our lawn guys). It was a pretty funny moment, though;)
Here are some of our fave workout clothes as of late:

Related Posts