Happy Monday! Can you all believe it is May already?! Where has the time gone! We are sharing all of our workouts again from this past week, plus some of our eats! We get a ton of questions about this, so be sure to check out our tips on eating at a restaurant in this post!
Here's what our workout schedule looked like this week:
MONDAY: off
TUESDAY: cardio + arms
WEDNESDAY: cardio + legs
THURSDAY: cardio + chest
FRIDAY: cardio + shoulders
SATURDAY: cardio + legs
SUNDAY: cardio + back
Arms (Alex):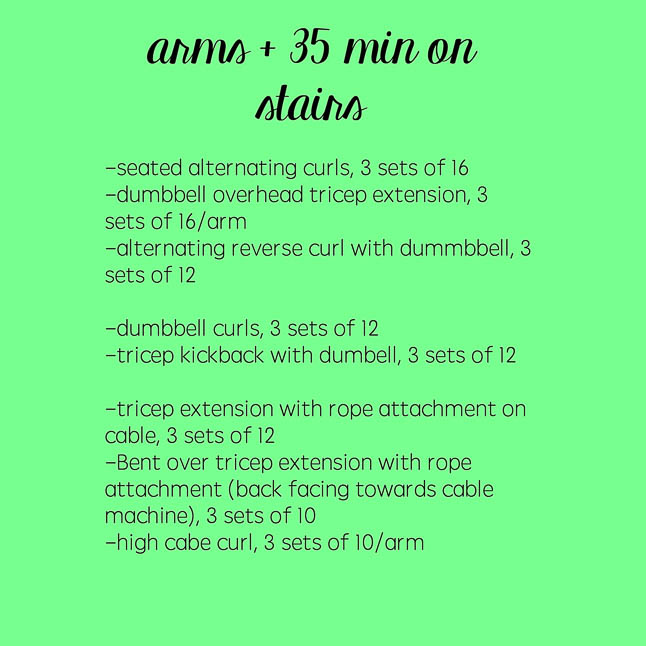 Arms (Sam):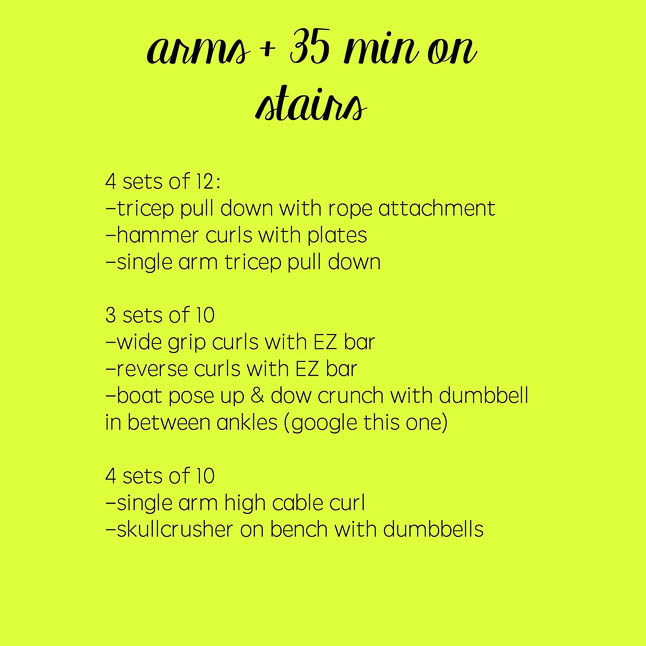 Legs (Alex):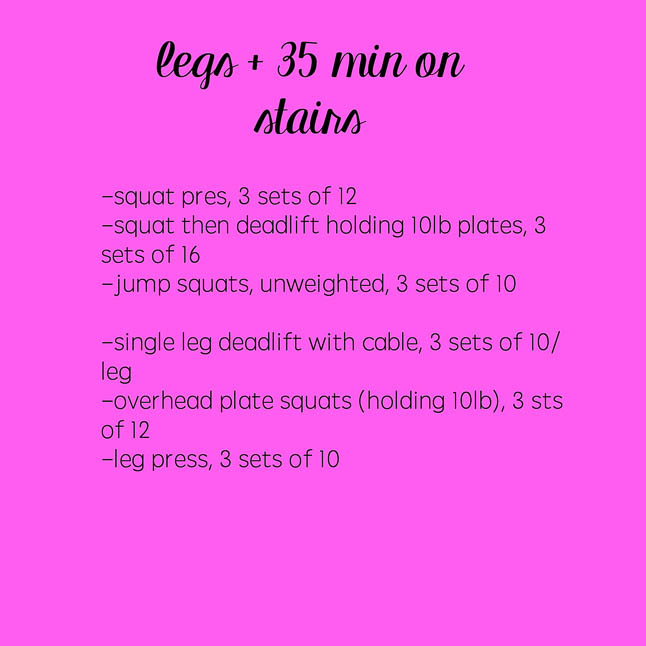 Legs (Sam):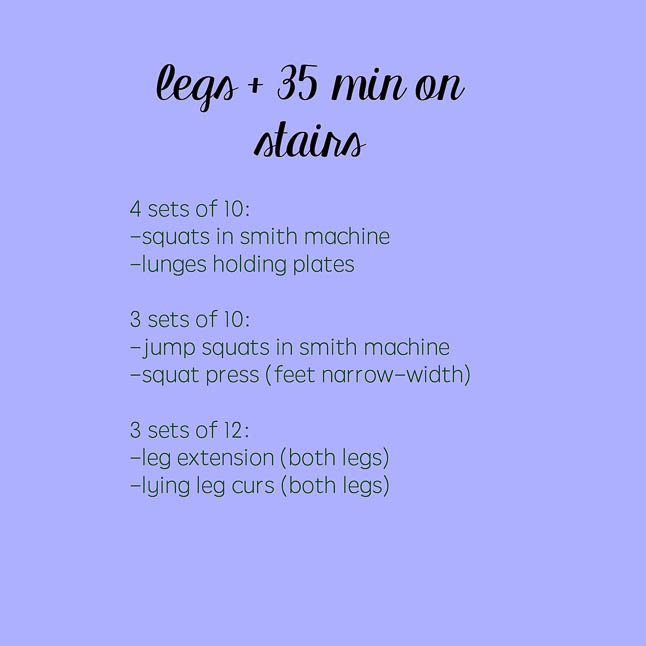 Chest (Sam):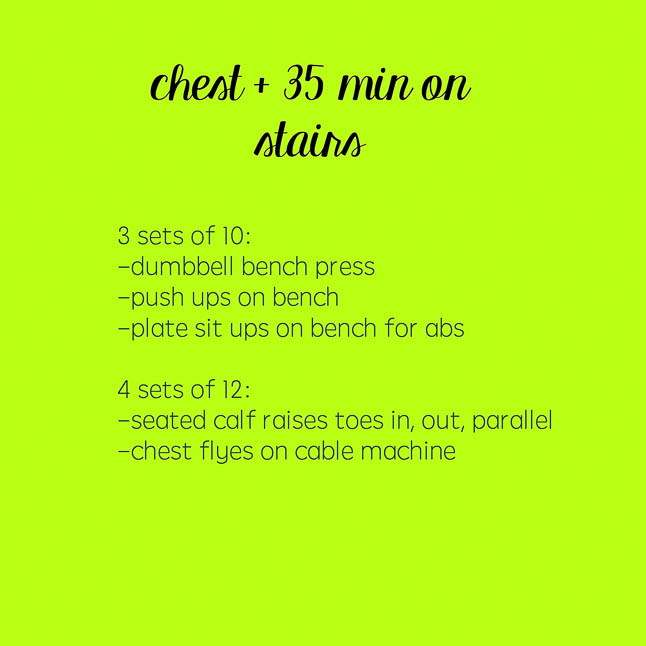 Chest (Alex):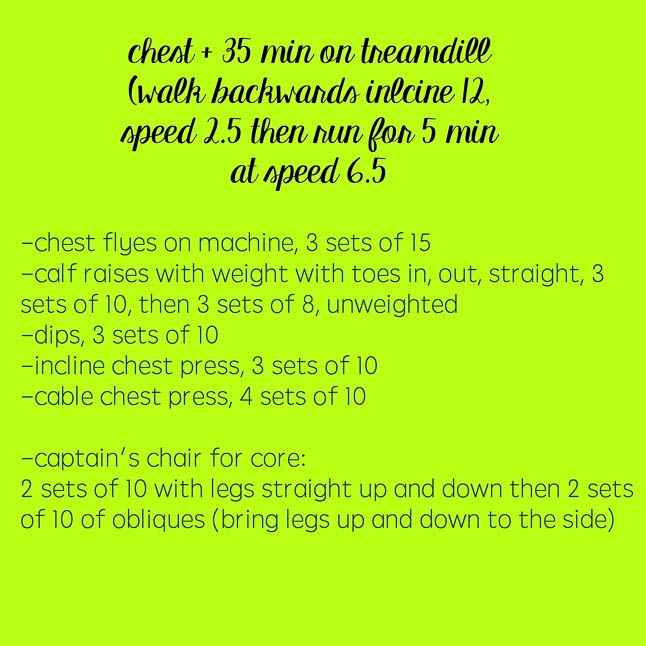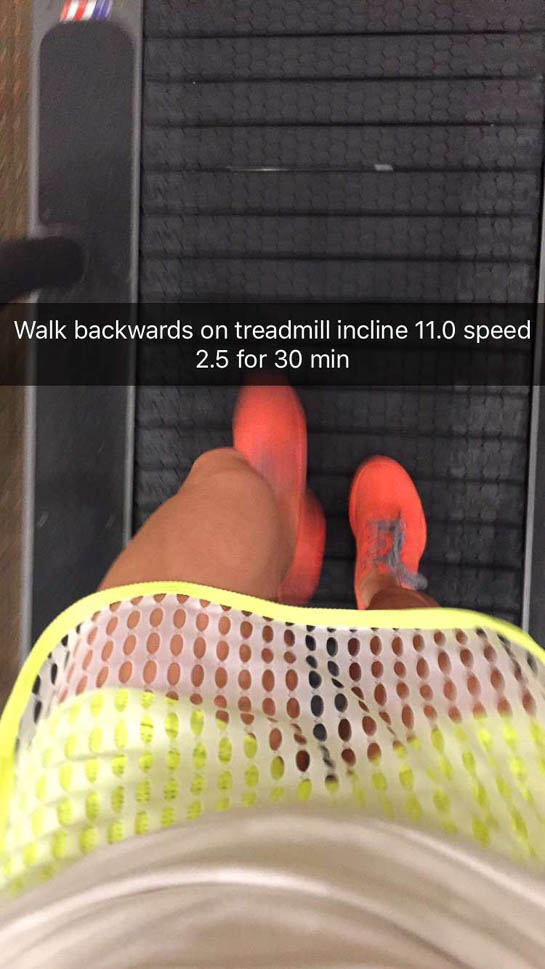 Shoulders (alex):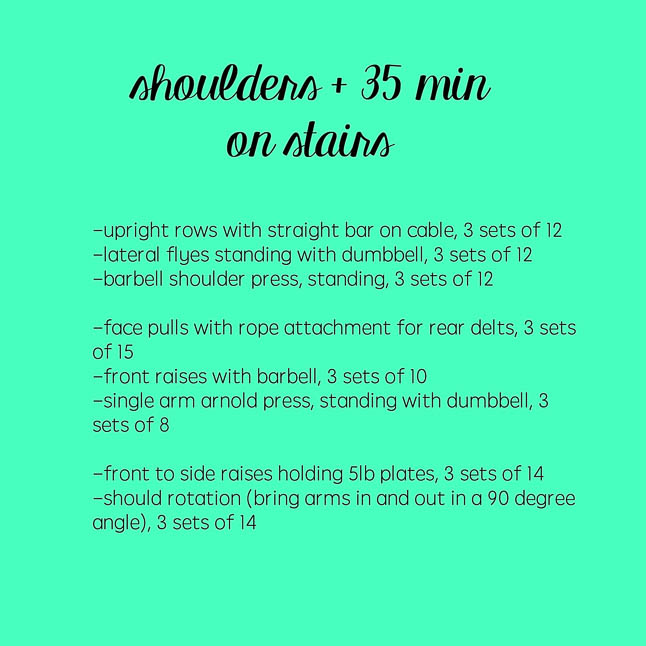 Legs (Sam):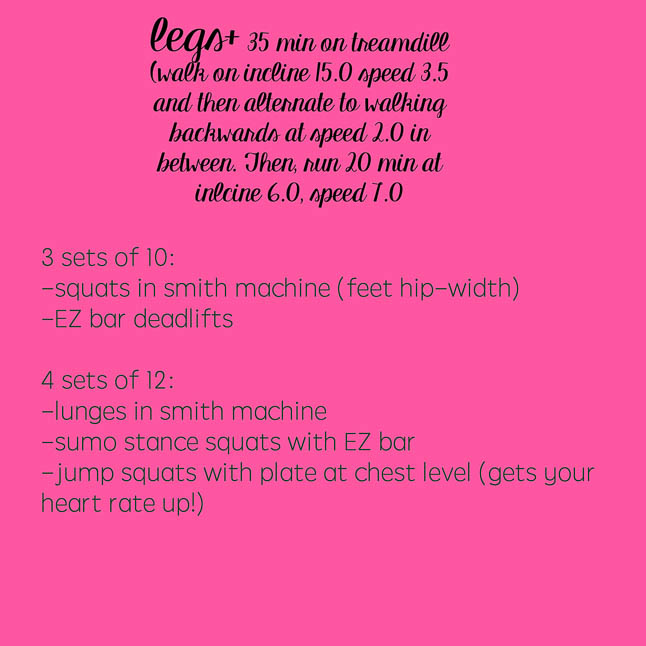 Legs (Alex):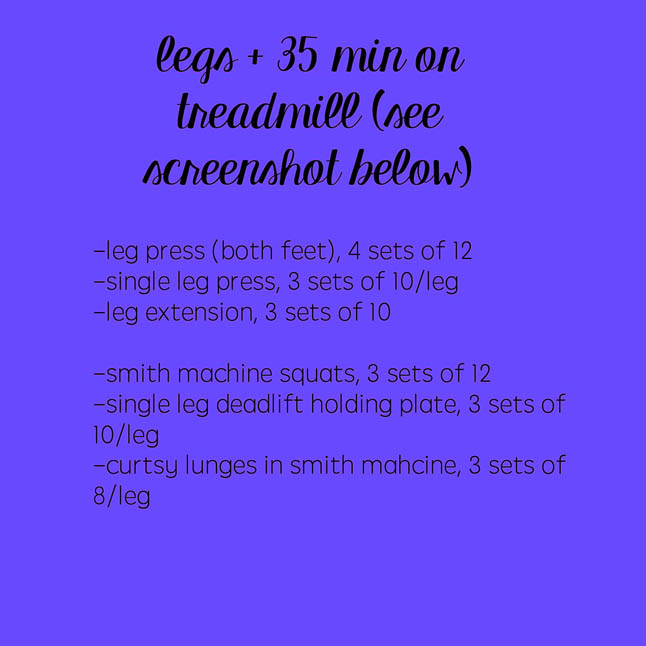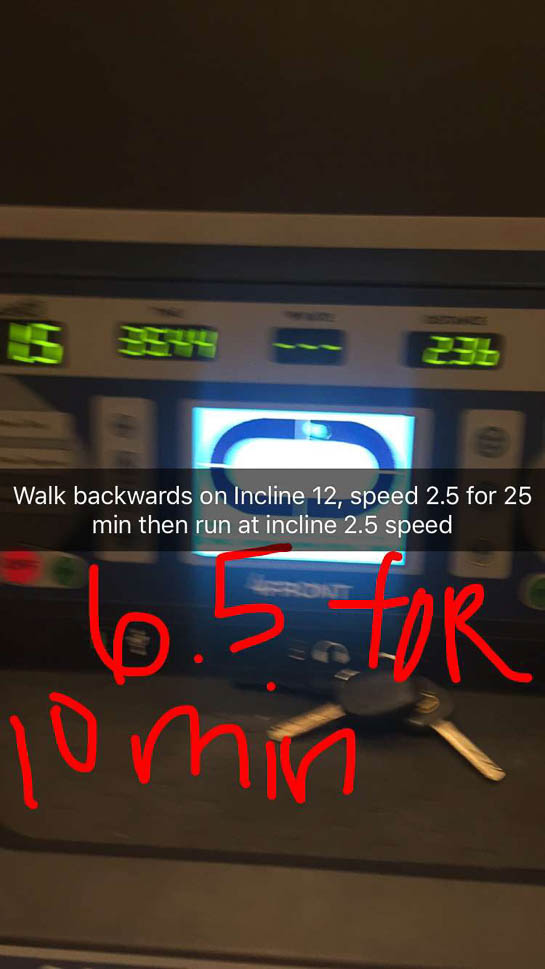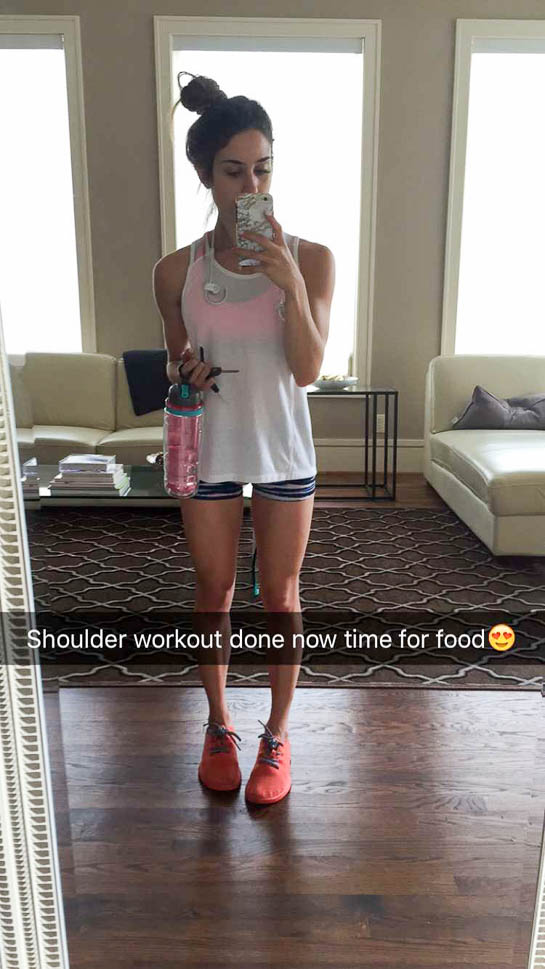 Back (Sam):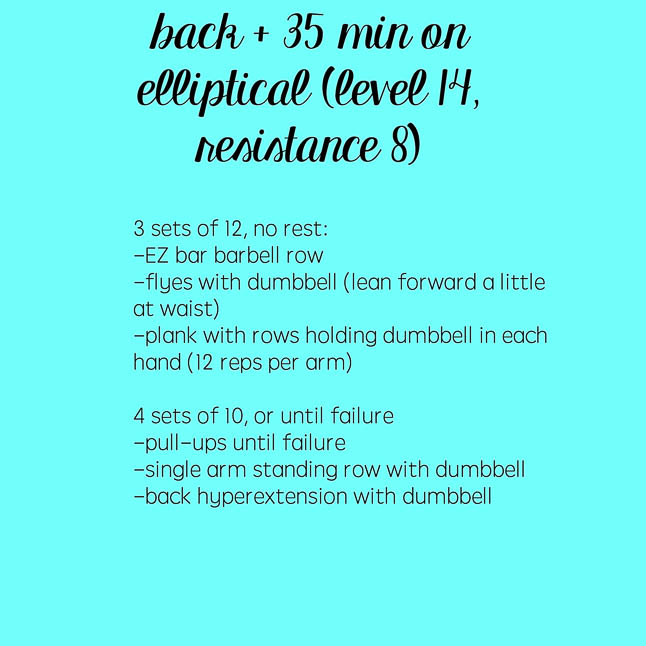 And, now for some of our eats this week! I ate out a ton this past week, which I was not complaining about at all! Sometime it is nice to not have to cook once in a while!
FYI, these are not in any order at all, haha. On Friday, I went over to my boyfriend's apartment and we picked up Eatzi's, which is an Italian market in Dallas. You can get a ton of prepared foods (kind of like WF, but better). We got roasted chicken, roasted cauliflower, and brussels sprouts. It was all SO GOOD!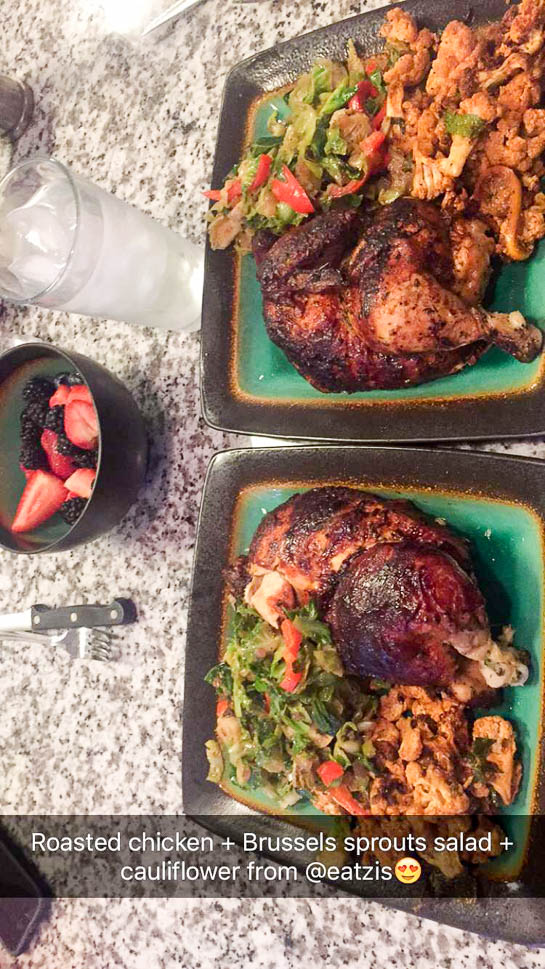 This past week, Sam and I went to a place called Fadi's in Dallas. It is mediterranean, and not the usual place we go to, but I still liked it! I like our usual place a little more, but this was still yummy! I got a bunch of salads, sautéed veggies, and roasted cauliflower and then roasted chicken on the side.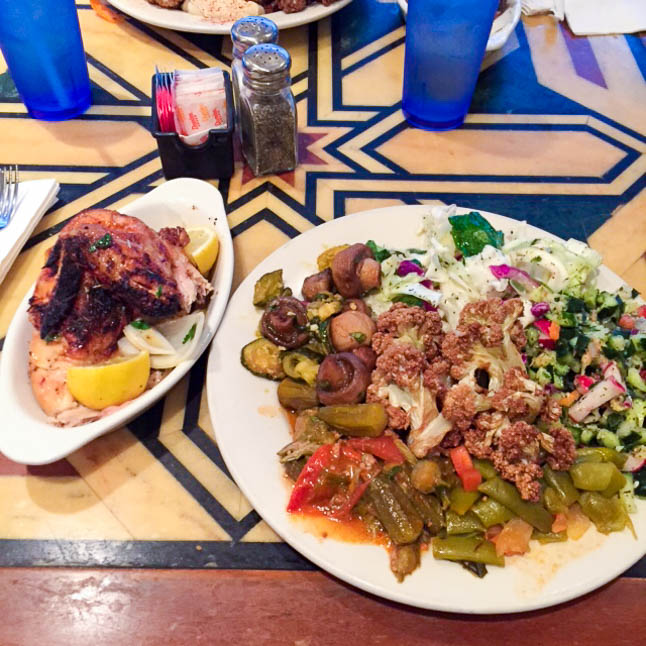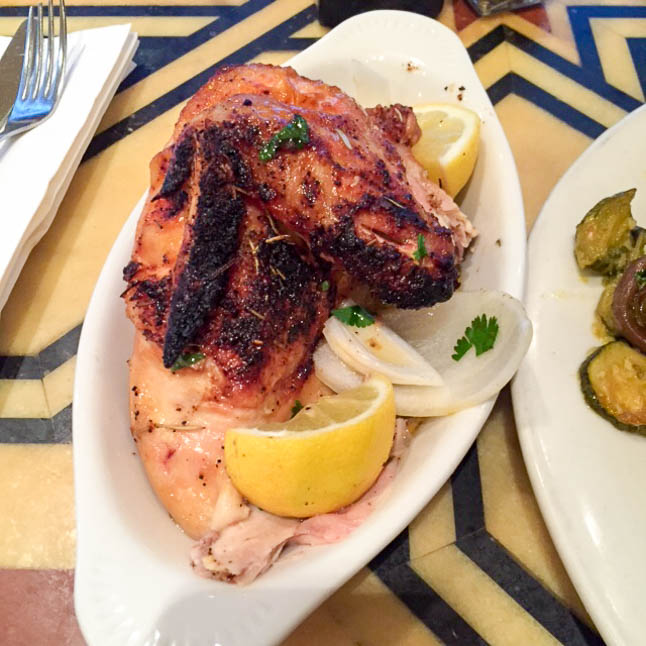 I actually did eat at home one night (haha), and we made roasted chicken thighs with harissa on top of them and roasted veggies.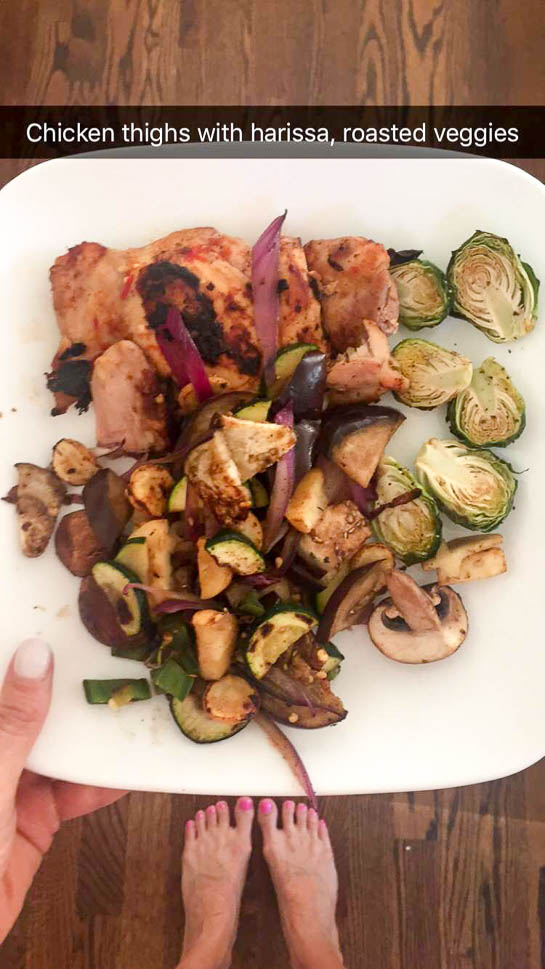 On Wednesday, I took my first spin class, which was so fun! I have ZERO rhythm, so other than that, I loved it! Of course, afterwards, we had to stop and get some food. I got the chicken kabobs at Zoe's Kitchen, and swapped out the pita for extra veggies and no cheese ( I can't tolerate wheat or dairy, so that's why I didn't get it!)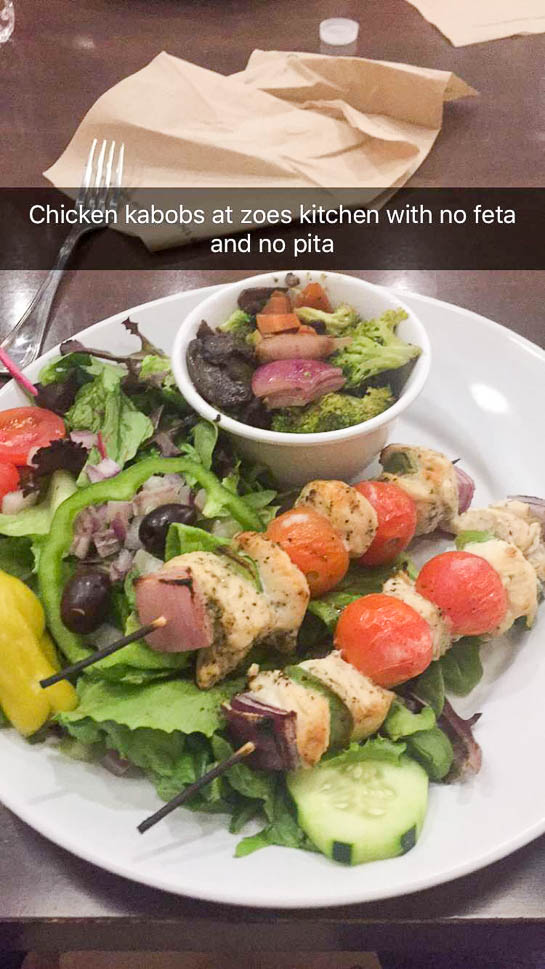 On Tuesday, I went to Mudhen's Meats at the Farmer's Market in Dallas. I got the roasted chicken with green beans and subbed the sweet potato mash for carrots. Also, I took the most embarrassing fall when we walked into the restaurant. I was mortified!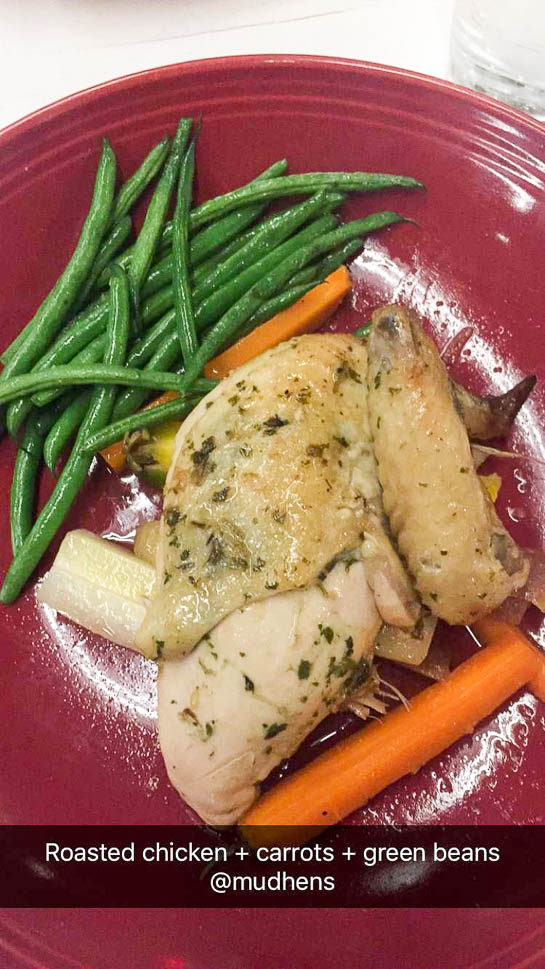 On Sunday, we got back into town, and went to our fave mediterranean spot! it is seriously SO good!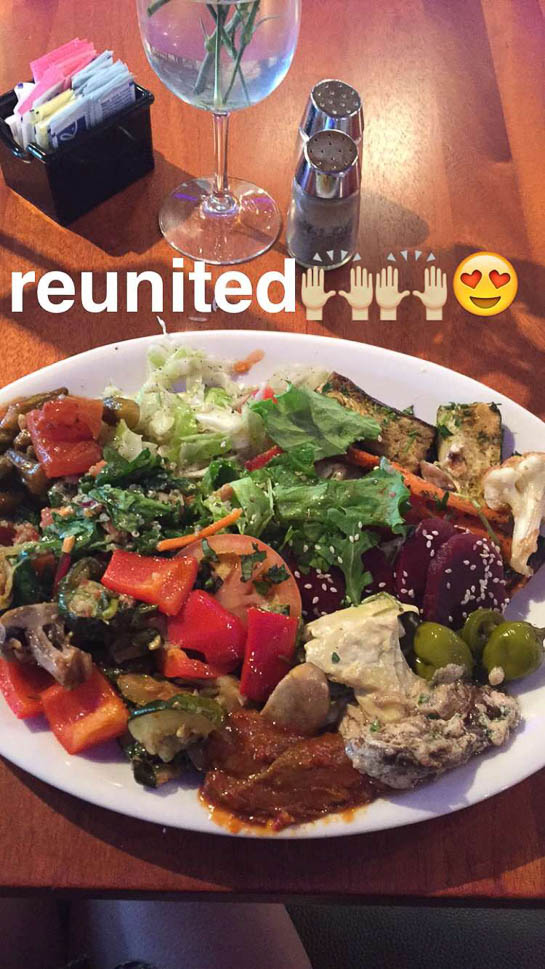 And, of course, here are some of our favorite workout gear pieces [click and scroll to shop directly!]:

Related Posts