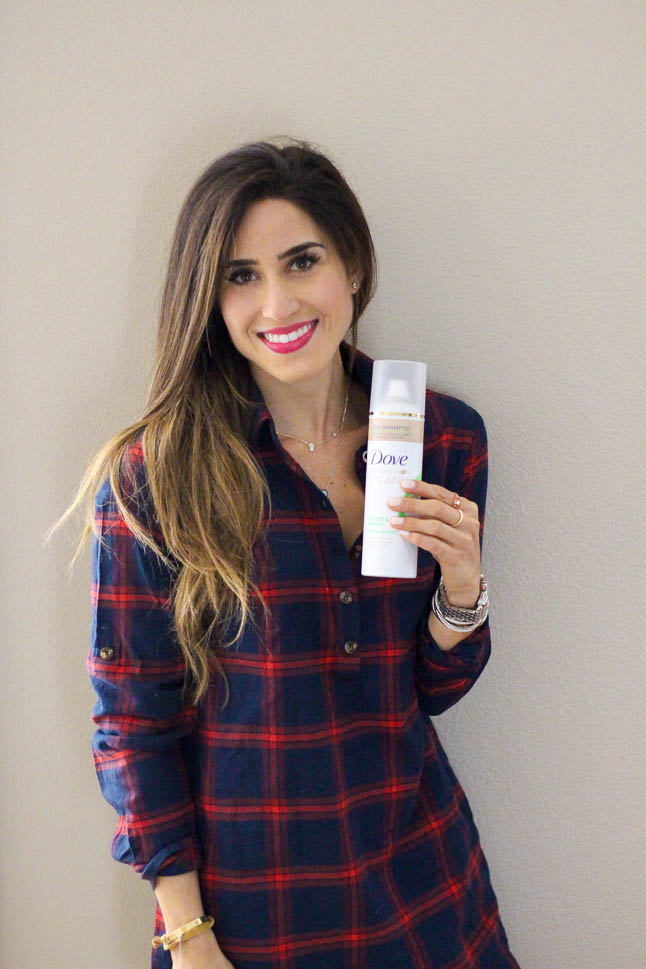 With the holiday season upon us, who has time to wash their hair every day?! If you all know us well, you know that even with all of our sweaty workouts, we only wash our hair once or twice a week at the most! I know that sounds really gross at first, but trust us, it is so worth it! Today, we are partnering up with Dove to take on the Dove Hair #SkipAWash Challenge and to talk about their amazing Refresh+Care Detox & Purify Dry Shampoo. What we love about dry shampoo is that it allows you to get an extra day (or week in our case) of your blowout!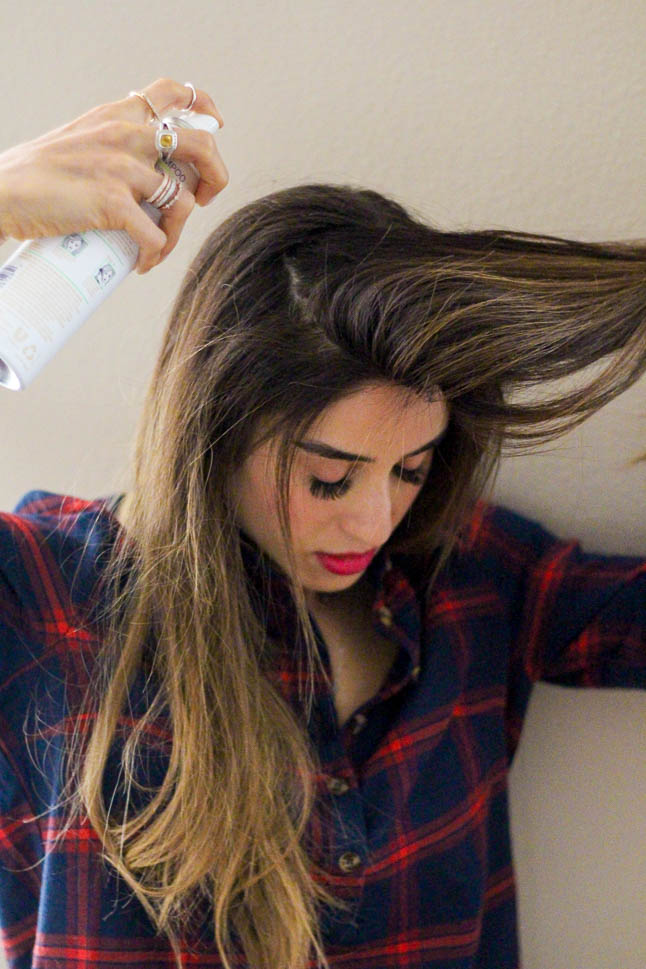 This dry shampoo is great because it is weightless, and removes oil from your roots, without leaving that horrible residue you normally get from dry shampoo! It is also formulated to work for all hair types and colors.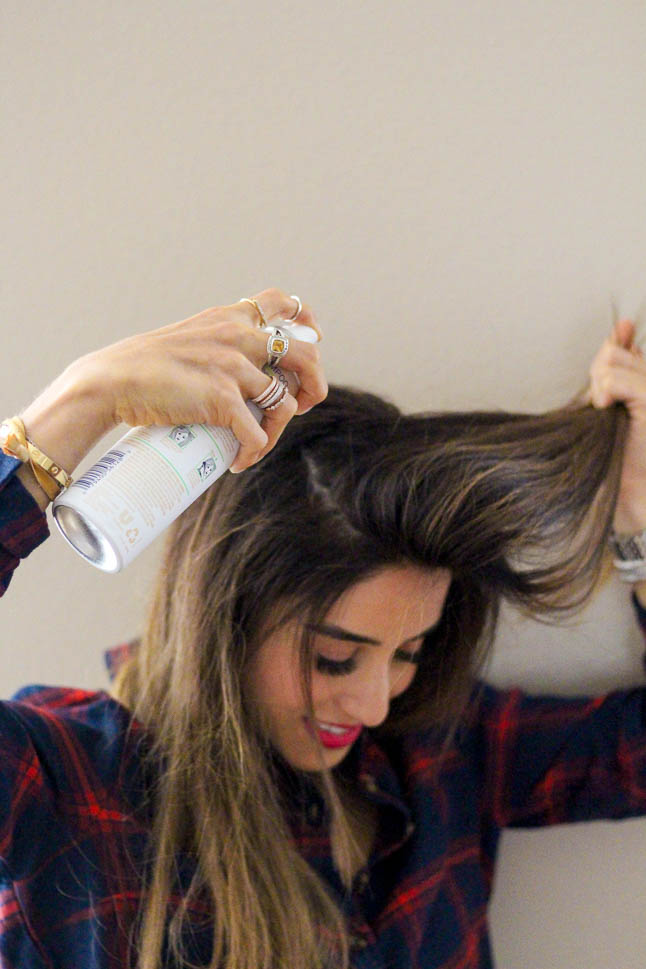 To use this dry shampoo:
Shake can before and during use. Spray on lifted sections of dry hair, 8-12 inches from roots, where hair is most oily.
Massage through roots to absorb oil evenly.
Brush through for hair that is revived and clean.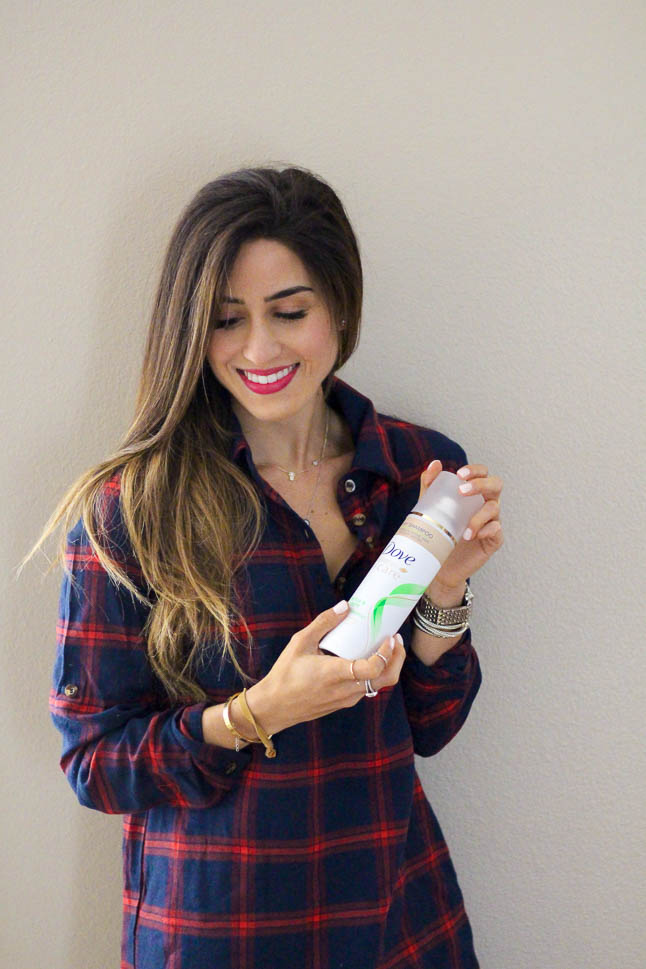 After our workouts, our hair can be wet from the sweat, and also just smells horrible, haha. Once we get home from the gym and take a shower (using as shower cap), we will use the hair dryer to dry our hair that is wet from working out or the shower. Then, we will use dry shampoo and soak up all of the oil, and then style as usual! Obviously, we have pretty thick hair, so it is easier for us to go longer without a wash, but the more you do it, the more you "train" your hair to go longer without washing it!