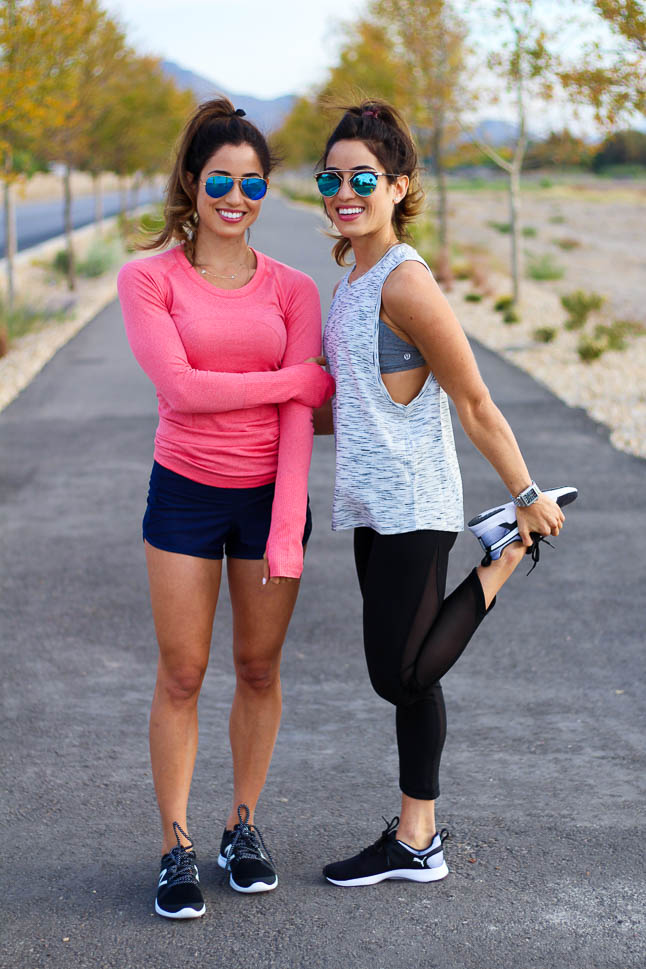 We are Alexis and Samantha– identical twins living in Dallas, TX.
We are besties who share a love of  affordable fashion, wellness, and beauty!
After graduating from the University of Texas at Austin (HOOK 'EM!) with degrees in Management Information Systems (we promise it was totally not planned that we majored in the same thing!), we both worked corporate jobs at a public accounting firm before deciding to go after our dreams of running a creative business.
When we aren't blogging, you can probably find us hanging out with friends or family, trying a new restaurant, or watching football! We love getting to share our love for fashion and creativity with you all and are so happy you are here!
Here are a few of our favorite blog posts:
STYLE:
Cold Shoulder Swing Dress | Lace Up Shoe Guide | The Must Have Wedges | What To Wear To A Spring Wedding | How To Style A Spring Hat | The Softest Grey Hoodie You Need | 1 Shirt, 5 Styled Outfits | What We Bought Recently | What You Need To Transition Your Wardrobe For Spring | How To Style A Choker | Dainty Necklace For Layering
TRAVEL:
 The Westin Kierland Resort + Spa | Pueblo Bonito Pacifica Resort + Spa | Our Favorite Dallas Spots | Our Stay At The Cape, A Thompson Hotel | Four Seasons Westlake | Our Travel Must Haves
FITNESS:
How To Start Lifting Weights | What We Eat In A Day | Double Dose of Fitness | Opening Up About Hypothyroidism | Opening Up About Hypothyroidism
BEAUTY/LIFESTYLE:
Coffee Talk | A Day In The Life |  How We Style Our Hair After A Week Of Workouts | The Best Sunless Tanner | Myths About Blogging | Our Tips For Blogging | 10 Things We Would Tell Our Younger Selves | All About Microblading | Makeup Must Haves | Our Go-To Hair Products And Tools | How To Curl Your Hair With A Curling Iron | How To Curl Your Hair With A Curling Iron