*click each item to shop*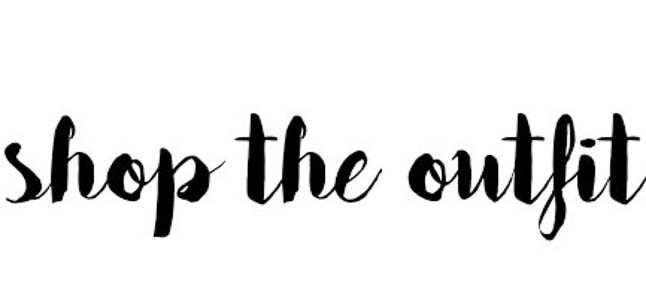 We are finalllyyy sharing a much-needed skincare routine + our favorite products! A lot of these we have been using them forever, so we are really excited to share them! We have pretty normal skin (as far as dryness to oiliness, but obviously in the winter, it gets more dry, etc.)
CLEANSER:
Neutrogena Makeup Remover Wipes: These are our go to for removing makeup (especially on late nights when we are too lazy to take our makeup off). These take your makeup off in one step and they even get off stubborn waterproof makeup or long-wear lipsticks.
Dermalogica Pre-Cleanse: This product is a great first step to get rid of excess oil, sunscreen, waterproof makeup, and build-up on your skin. You just add water and it turns into a milky texture to get pre-cleanse before your cleanser. It also leaves your skin super soft! You can use it around your eye for waterproof mascara, too!
CosMedix Purity Clean: This cleanser is one of our favorites because it leaves our skin super soft and it is gentle and has a great, natural scent.
Clarisonic Mia 1: This is the Clarisonic but a little smaller, so it is great for traveling! It deeply cleanses your pores, without being too harsh. It really does remove a lot more makeup than just your hands or washrag. Our skin feels SO clean when we use it!
EXFOLIANT:
Kate Somerville Intensive Exfoliating Treatment: We suggest exfoliating at least 2-3 times a week. It helps to deep clean clogged pores, and then the lactic acid and fruit enzymes leave your skin smooth and brighter. It really leaves your skin feeling like your just got a facial!
Dermalogica Daily Microfoliant: This one is another one we love and is gentle to use daily. It is also gentle for sensitive skin.
TONER:
Dermalogica Multi-Active Toner: We use this after cleansing before moisturizing to hydrate and refresh. You can also spray it on any time of day.
SERUMS:
SkinCeuticals Hyaluronic Acid Intensifier: We use this serum after the toner above. It is a blend of blend of pure hyaluronic acid, proxylane, licorice root and purple rice work that boost skin's hyaluronic acid levels, improving skin texture and restoring elasticity. It really does leave our skin more plump and smooth.
SkinCeuticals Phloretin CF: This serum is a mixture of  vitamin C, Ferulic acid and phloretin. It helps to improve damaged skin and look more even overall.  Encourages cell turnover, allowing damaged skin to regain a healthy look and have an even tone. We love how it helps to fade our breakout scars.
Obagi Professional-C Serum 20%:  This vitamin C serum gives you antioxidant protection from UV damage and also brightens skin.
iS Clinical Clearing Travel Kit: This pack includes all of our fave iS Clinical products in a travel set (also great to try them out and see if you love them as much as we do!) The Active Serum is a must!
EYES:
Estee Lauder Advanced Night Repair Eye Serum Synchronized Complex II: This eye serum helps a ton with fine lines and puffiness, and even dark circles! We use this morning and night under our eye cream.
Kiehl's Jumbo Creamy Eye Treatment With Avocado:  This eye cream is super moisturizing and it is so creamy!
MOISTURIZER:
Dermalogica Active Moist: We love this one because it is super light and oil-free. It is great for normal to oily skin.
Essential Energy Day Cream Broad Spectrum SPF 20: We like this one for daytime and really leaves your skin so smooth!
SUNSCREEN:
EltaMD UV Clear Broad-Spectrum SPF 46: This sunscreen doesn't leave you feeling all oily and really does protect your skin from the sun!
LASHES:
neuLASH Research Laboratories Lash Enhancing Serum:We have lash extensions, but our mom used this and loved it! It also has great reviews!
BREAKOUTS:
Tea Tree Oil: This is our must have product for those deep blemishes (cystic acne). Normal zit cream doesn't get rid of these, so this is our go to. You just dab a little bit on your blemishes, and it really does help!
End Zit: Besides the tea tree oil, we use this on top of our breakouts. It really doses work SO fast. We love that it conceals your skin, too, so you can use it under your makeup.
Mario Badescu Drying Lotion: Another drying lotion we love, but this one is only good for at night.
Shop more skincare/makeup products below:

SaveSave