*click each item to shop*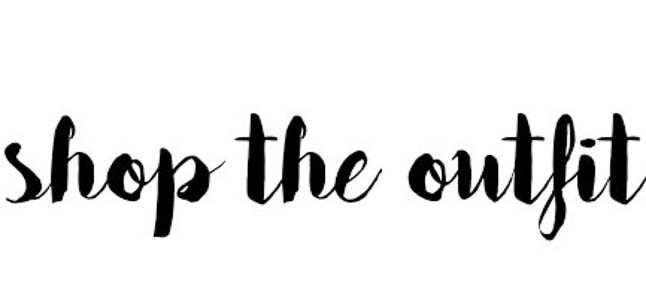 { Laura Mercier Tinted Moisturizer | NARS Radiant Creamy Concealer | NARS All Day Weightless Liquid Foundation | bareMinerals Original Foundation| Laura Mercier Translucent Loose Setting Powder  | Bobbi Brown Illuminating Bronzing Powder in "Aruba" | Bobbi Brown Blush in "Desert Rose" | Charlotte Tilbury 'Filmstar Bronze & Glow' Face Sculpt & Highlight | NARS Blush in "Orgasm" | Anastasia Brow Wiz Mechanical Brow Pencil | Lancome Définicils Lengthening and Defining Mascara | Clinique  'Chubby Stick' Moisturizing Lip Color Balm | Sigma Beauty Pink – Power Stick Lipstick | Best of Sigma Beauty Brush Kit | Instant Look in a Palette Beauty Glow }

We haven't shared an updated makeup routine in forever, so we are back today sharing our go-to makeup products that we use on a daily basis! We shared some of these in our original makeup must-have post here.
To be honest, we both don't wear a ton of makeup day-to-day, but we do have products that we have been using for years. We like a more neutral, every day look. If we are wanting to do a little more, we will add some eyeshadow and a brighter lip.
FOUNDATION AND CONCEALER:
As far as foundation, we switch between liquid and powder foundations. It all depends on how much coverage you are looking for. For light coverage (going to the gym, or a more bare-faced look, we like this Laura Mercier Tinted Moisturizer. It gives you a natural, dewy look and it has SPF in it.
For more of a coverage, we like NARS All Day Weightless Liquid Foundation. It gives you full, natural-looking coverage, without feeling too heavy! We love how smooth it goes on.
As far as concealer, this NARS Radiant Creamy Concealer is a great one! It has great coverage and texture.
Some of our favorite concealers are this Yves Saint Laurent Touche Radiant touch and this Naked Skin Weightless Complete Coverage.
POWDER FOUNDATION + SETTING POWDER:
We honestly use this bareMinerals Original Foundation most days. We have been using it for years, and honestly just love how light it is, and how it doesn't rub off on your clothes, etc. The only thing about it is that it is not super high coverage. It is also great for traveling because it isn't heavy and wont leak everywhere.
Setting powder is super important in making sure your makeup stays on and actually lasts. We love this Laura Mercier Translucent Loose Setting Powder .
BRONZER, BLUSH, HIGHLIGHTER:
A good bronzer, blush, and highlighter are super important. Without them, you look pale and washed out! Our favorite bronzer is Bobbi Brown Illuminating Bronzing Powder in "Aruba" . This one gives you a shimmering, sun-kissed glow, without being too "glittery".
As far as blush, we have two favorites: Bobbi Brown Blush in "Desert Rose"and NARS Blush in "Orgasm" . We have been using both of these forever, and love the shades of both of these. They are super flattering on any skin tone, and they really last all day.
We started using Charlotte Tilbury 'Filmstar Bronze & Glow' Face Sculpt & Highlight  only recently, but have become obsessed! The bronzer gives you definition, and the highlighter illuminates your cheekbones, nose, eyes, and cupid's bow. You just apply the bronzer to the areas of your ace you want to slim and define (cheekbones, temples, jawline, sides and tip of your nose), and then use the highlighter for areas you want to illuminate such as the top of your cheekbones and down the center of your nose, brow bone, etc.
BROWS AND LASHES:
We actually have microblading on our eyebrows and eyelash extensions, but we still use this Anastasia Brow Wiz Mechanical Brow Pencil and this Lancome Définicils Lengthening and Defining Mascara on our bottom lashes.
We have tried a ton of mascaras, but this one leaves your lashes long and defined, without being too clumpy.
Having defined brows that are shaped and filled-in is key! We love this eyebrow pencil for filling in and shaping!
LIPS:
For every day lip color, we love this Clinique  'Chubby Stick' Moisturizing Lip Color Balm. What we love about it is that it is super moisturizing, and doesn't leave your lips feeling all dry. It gives you sheer to moderate coverage, depending on how many layers you apply. Our favorite shades are "Pudgy Peony" and "Super Strawberry"
If we are doing a more dramatic makeup look, we love this Sigma Beauty Pink – Power Stick Lipstick. It is the perfect pink and it actually stays on all day!
EYES:
As we mentioned, we don't wear a ton of eye makeup, but if we do, we love this eyeshadow palette and this MAC Eyeshadow Palette. It has so many good shades for any skin tone! This Urban Decay Naked Palette is also a great one!
As far as eyeliner, this Clinque Quickliner  is one of our favorites because it is super silky and glides on so well, and it stays on all day. You also never have to sharpen it, which we love!
OTHER PRODUCTS:
This Best of Sigma Beauty Brush Kit brush set is a great set that we use all of the time. It has a really good variety of brushes!
We use this This Sigma Express Brush Cleaning Mat is awesome for cleaning brushes. We are so bad about cleaning them, but this makes it so much easier!
If you want an all-in-one palette, this Instant Look in a Palette Beauty Glow gives you a combination of bronzer, cheeks, highlighter, and eyes!
SaveSave
SaveSave
SaveSave
SaveSave