*click to shop each dress directly*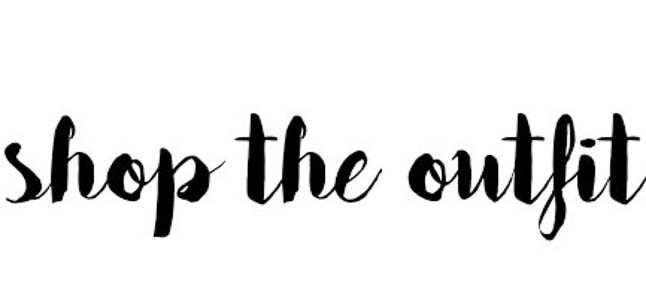 { 1 | 2 | 3 | 4 | 5 | 6 | 7 | 8 | 9 | 10 }

As we were looking though some super cute white dresses online, we were thinking besides the obvious bridal shower, when else do you wear a white dress? We don't know about you, but we LOVE white anything: white jeans, white tops, white dresses, white shorts, etc. It is just so clean-looking, and super flattering on anyone. Also, it just makes you look super tan! We rounded up our favorite white dresses, and also wanted to give you all ideas on other times you could wear a white dress.
We love all of them, but especially #10 because it is SUPER affordable, and a steal at just $28.
This cold shoulder one ( #8) is adorable, too!
When Could You Wear a White Dress?
Bridal Shower
Graduation
Baby Shower
Easter
Luncheon
Birthday Lunch/Dinner
Vacation
Brunch
Date Night
Tips For Accessoring White:
Here are some of our current white dress favorites, and how we styled them: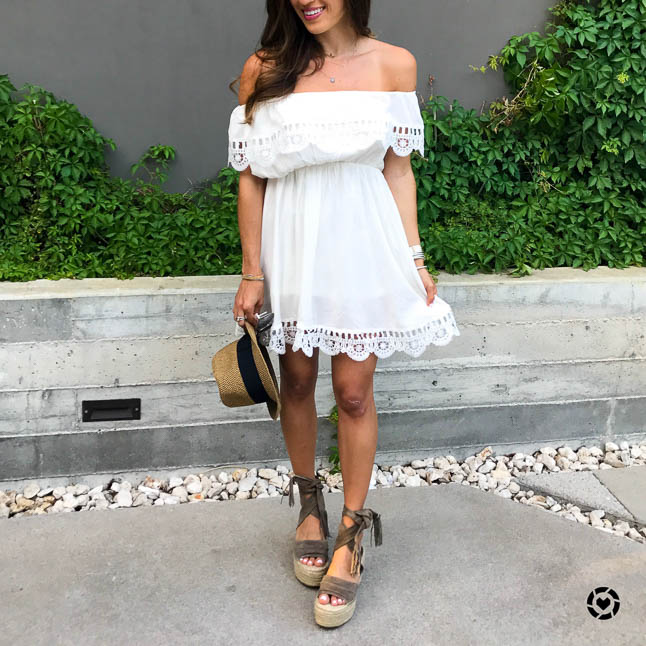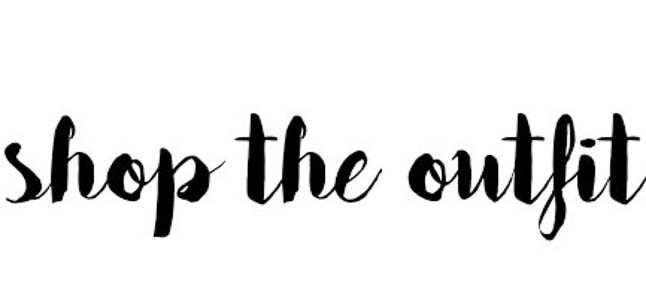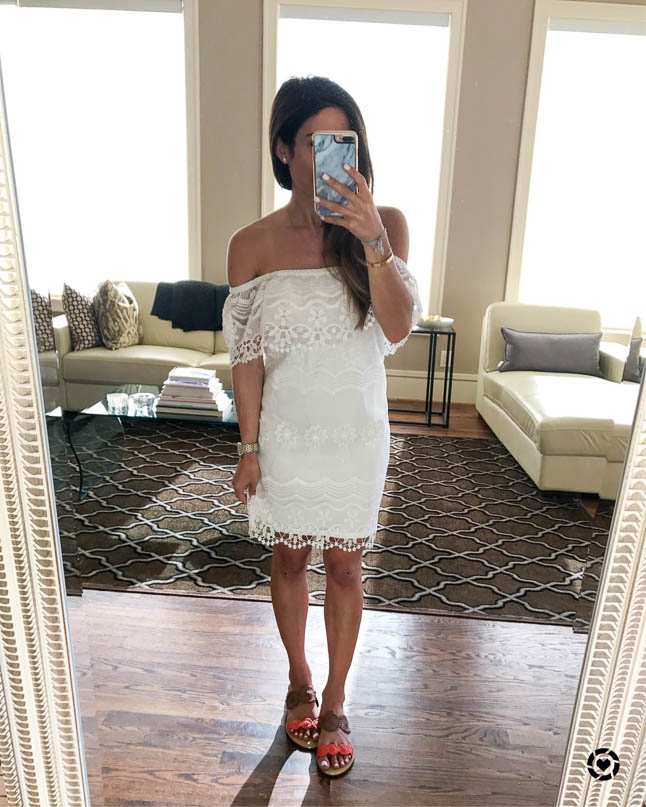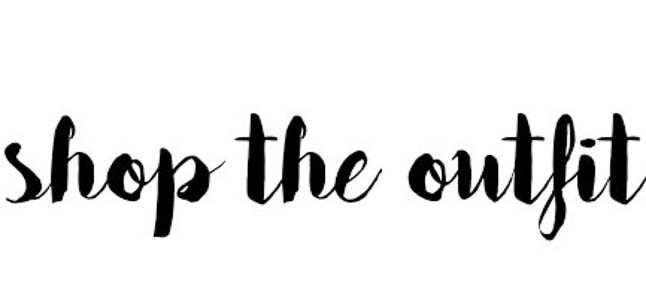 Shop more white dresses below: