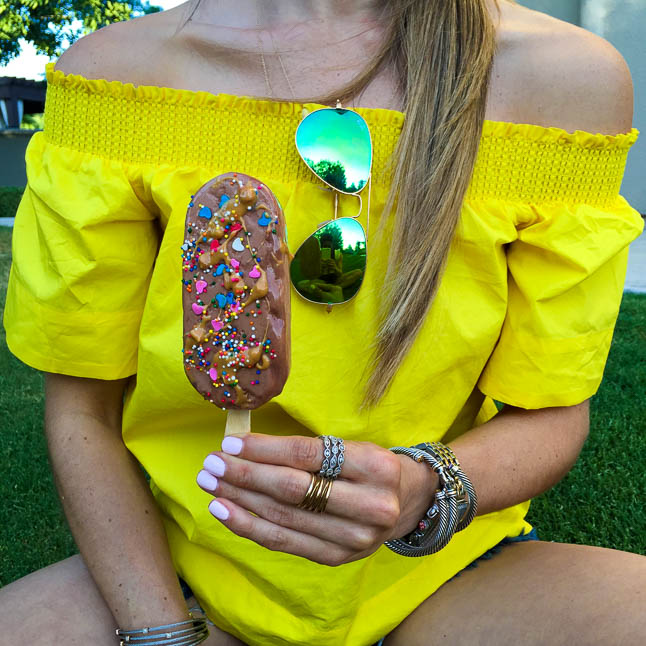 With Summer here, we are all about showing off our favorite trends though fashion. We have always had a major love for all things fashion related! We were even voted "best dressed" in high school, and when we were growing up, we would beg our mom to take us to the mall at any given weekend. You could call us shopaholics;)
We thought we would share our favorite summer staples whether it is going on a beach vacation, running errands, grabbing brunch, or just hanging out in a casual outfit. Summer is our favorite season because it includes so many bright and cheery colors, fun accessories, tops and dresses that show off your great tans and hard work at the gym, and that pretty manicure and pedicure!
When you're looking super cute, you of course need a yummy treat to go with your outfit! One of my favorite things to eat in the summer is ice cream. I have been loving these Giant Chocolate Fudge Bars (perfect for the chocolate lover in me!) They are one of the Weight Watchers Ice Cream Products, and are only 90 calories per bar. The bars are incredible tasting and free from artificial flavors!
I found mine at my local Walmart in the freezer section, along with some other yummy Weight Watcher Ice Cream products below. Can't wait to try them all!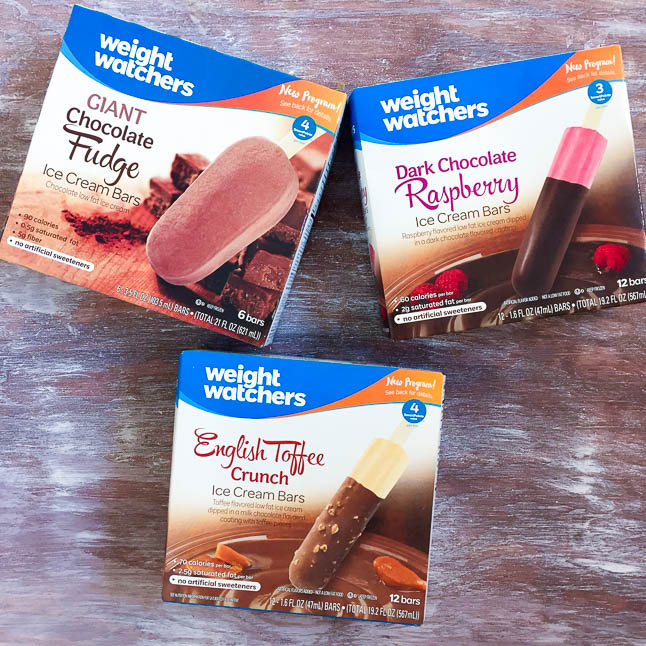 So, here are our favorite summer staples and MUST haves:
1.) Fun Swimsuits, preferably off-the-shoulder!
We love this off the shoulder top because it is super flattering on any chest size, especially smaller chests, and the stripes are just so nautical and fun! We also love mixing and matching prints for bikinis just to switch it up and keep it unique!
ALSO! We love sharing all things food related, even on our clothes! Like this super cute donut bag, this pineapple phone case, and these watermelon espadrilles!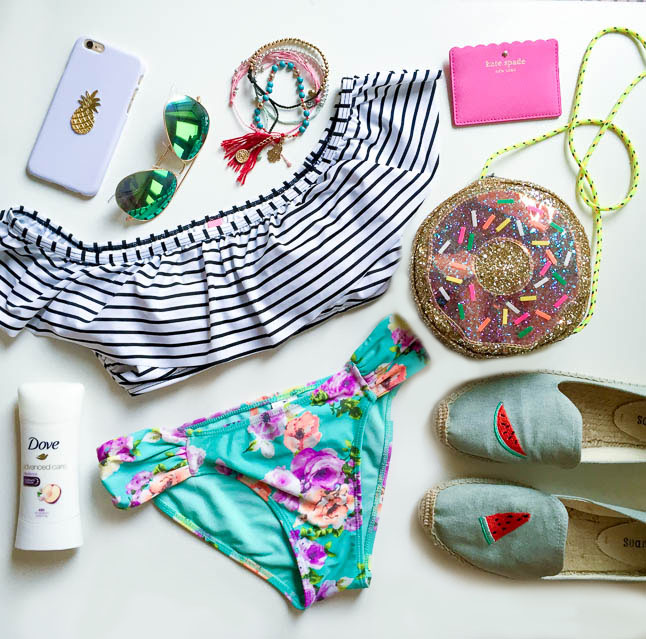 2.) Off The Shoulder Tops
You all know we have been LOVING this trend so much. Honestly, I don't think I will stop wearing these even after this summer. They show off the most flattering part of your body, your shoulders, and are just SO fun! And, they show off those gorgeous tans!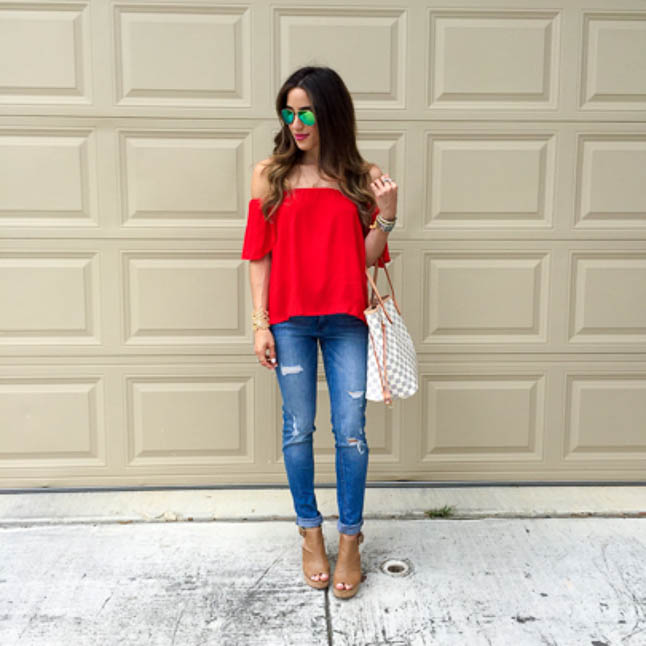 3.) Printed Swimsuits + Reflective Sunnies
This suit was really one of our favorites this far! The print is adorable and so bright and cheery, and the halter top is super flattering and slimming for the arms. I get so many compliments on this suit and my sunglasses. At first, I felt kind of like a cop with these sunglasses, but I love how bright they are and how they really make the picture pop!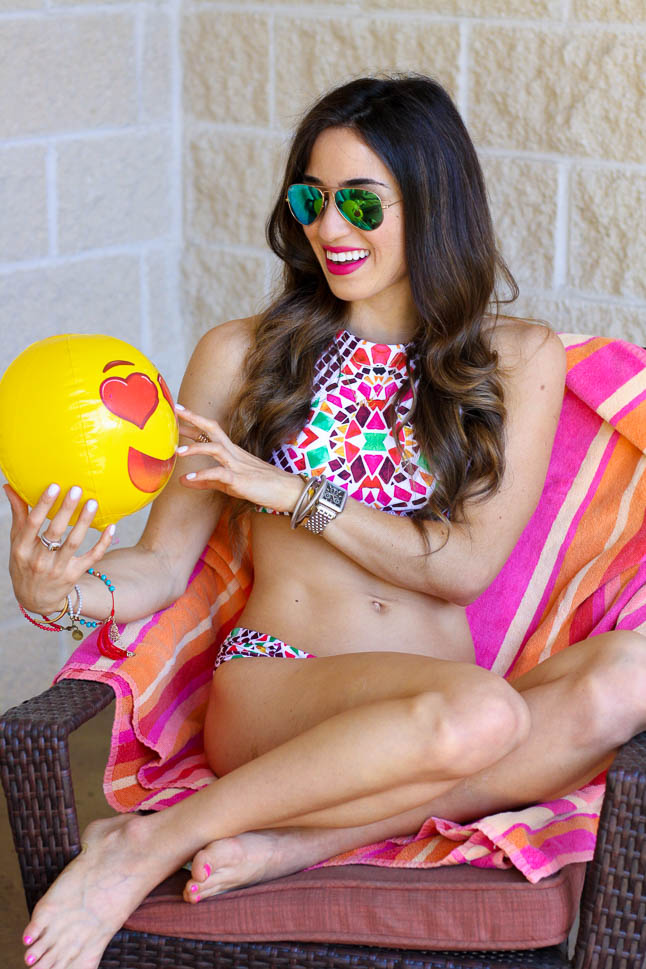 4.) Pom Pom Sandals
Okay, I know these shoes sort of look like a costume at first, BUT, I promise you, they are all the rage right now. They are super cute with shorts, dresses, etc, and just add something special to any outfit. I kid you not, every single time I wear them, I get a TON of compliments!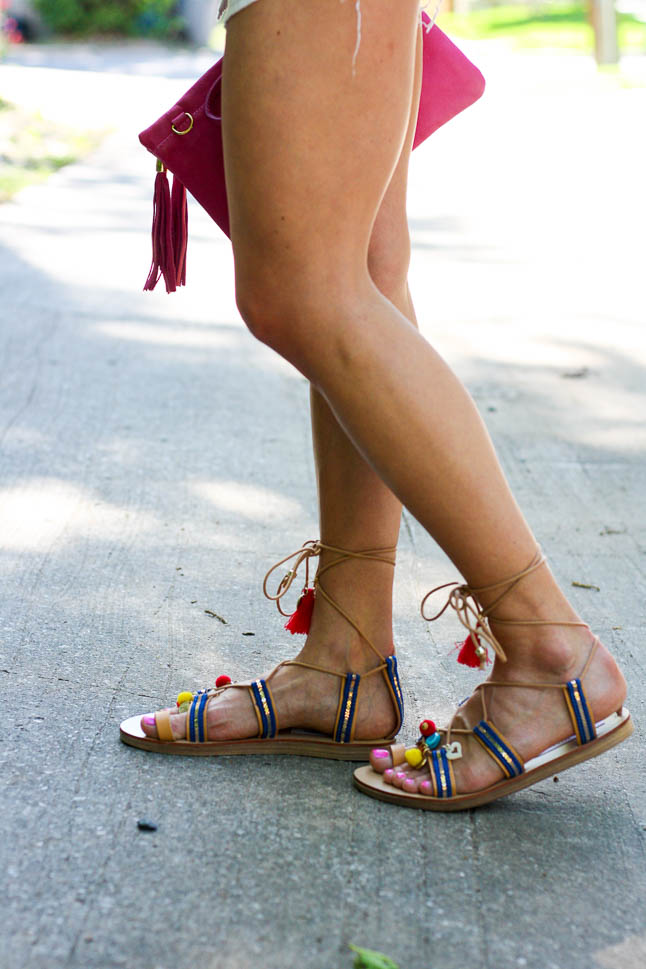 5.) Lace up Heels
I can't even tell you how many lace up shoes we have acquired this spring/summer, but these nude ones have been the most worn version so far. They go with EVERYTHING and are so comfy!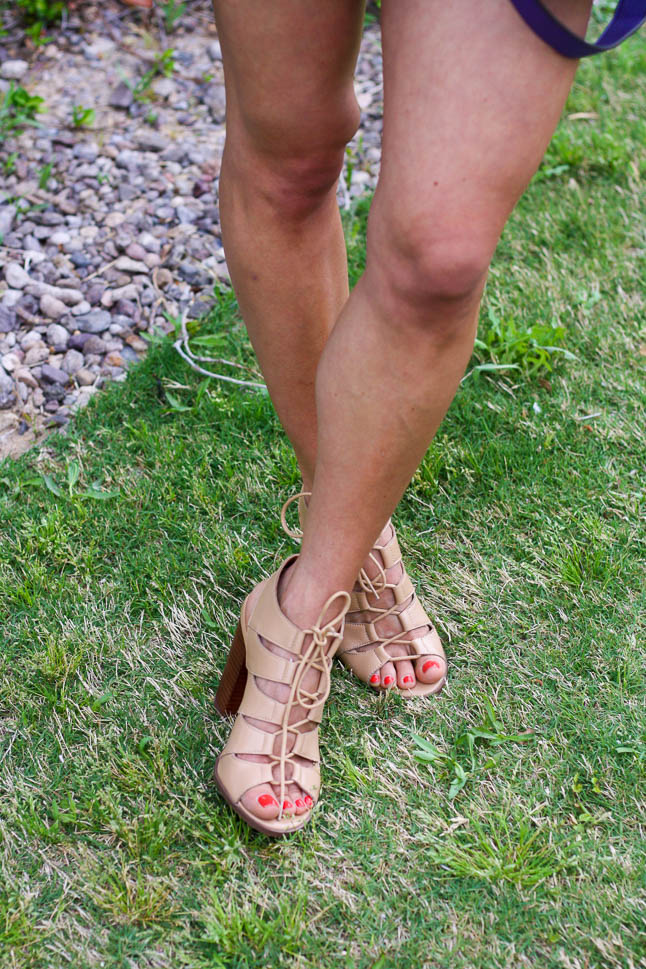 6.) Maxi Dresses
These have been a trend for a couple of years now, but I love that even petite people like me can rock them! They are super flattering and comfy and great for traveling on a vacation! I love them with flats and wedges!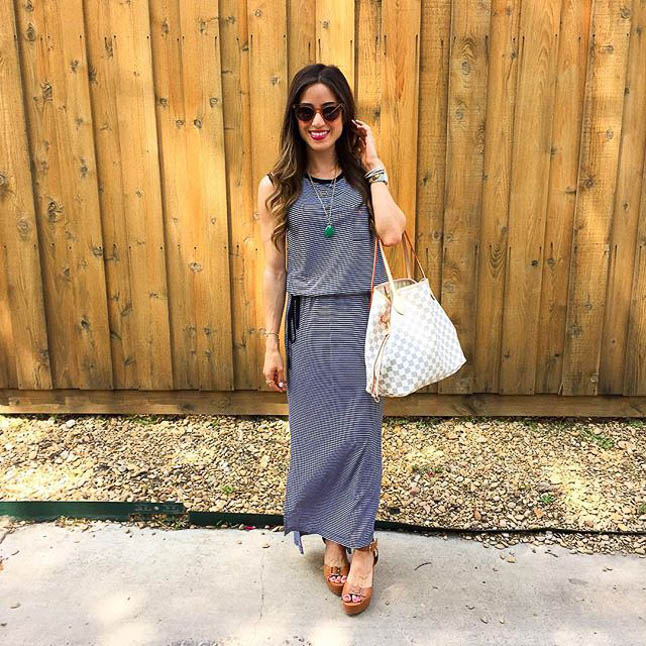 7.) Rompers
Rompers are also another trend that have stuck around for a couple of years. I love them because they are so versatile and comfy. The only thing that sucks is having to basically undress every time you use the restroom, but other than that, they are great!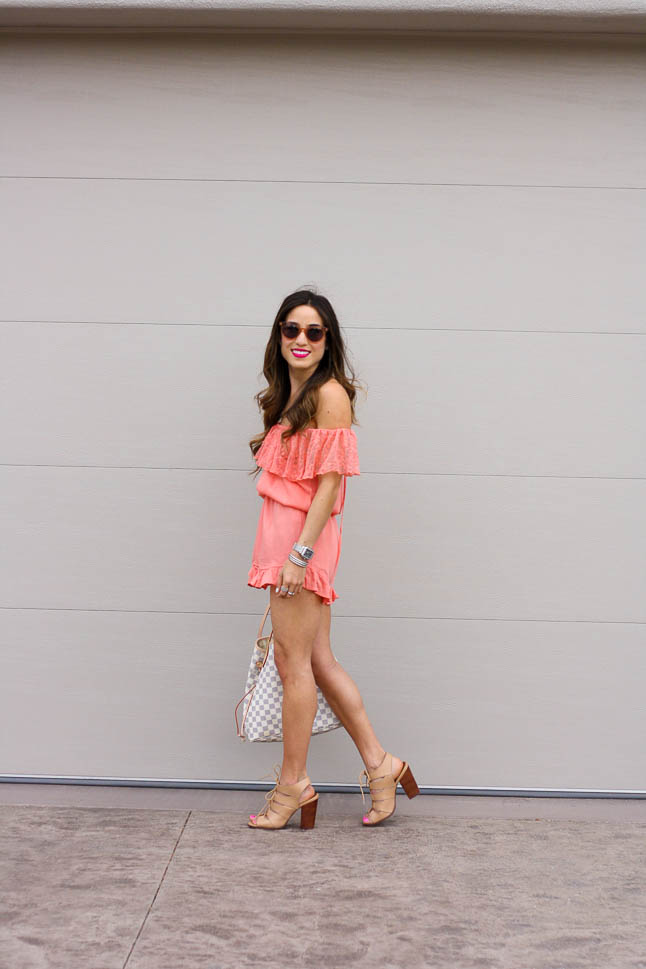 8.) Bright Skirts
This skirt is probably my favorite piece I have gotten all summer. It is just SO fun and bright and goes with everything! I am obsessed!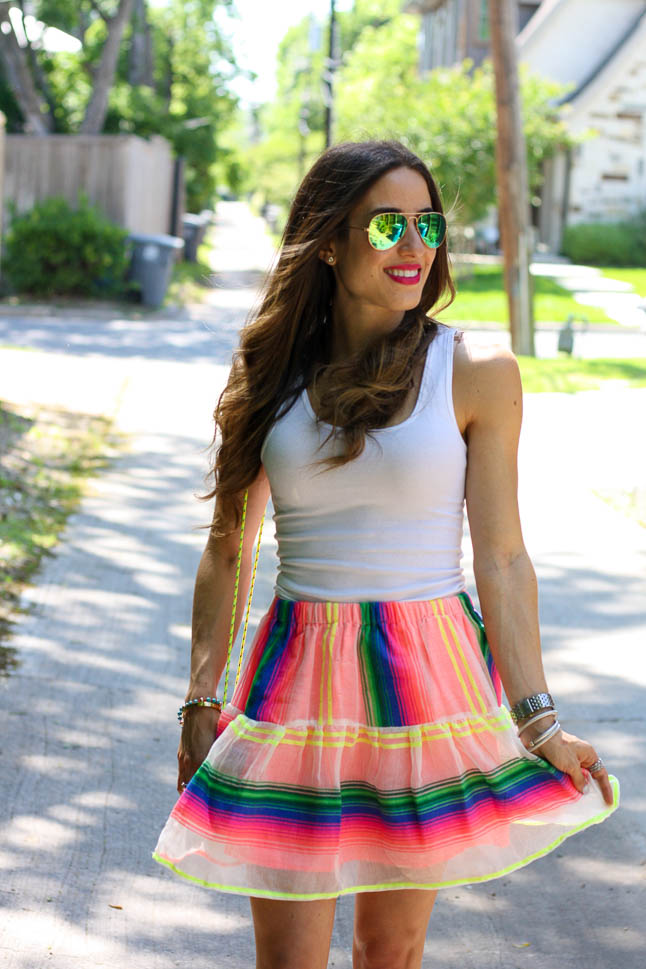 PS- don't forget to enter my giveaway for your chance to win a bunch of Weight Watchers goodies at the bottom of this post HERE!
This is a sponsored post on behalf of Weight Watchers Ice Cream. All opinions are my own.