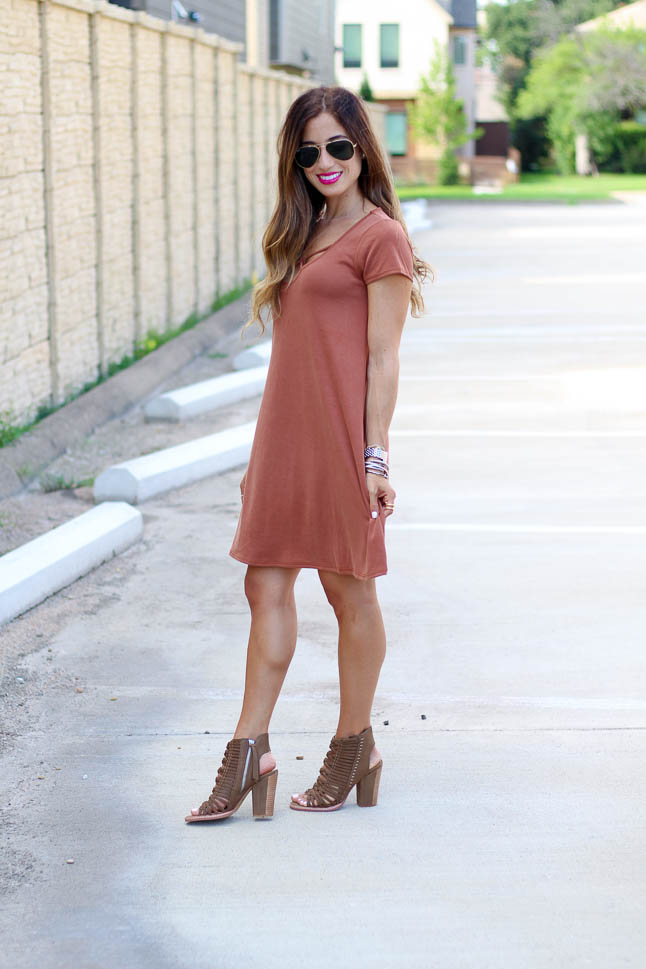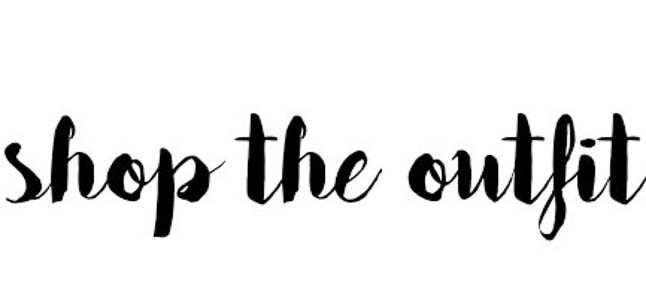 { Criss Cross dress [under $50!] | Olive Booties | Sunglasses | BRACELETS: David Yurman Cable Bracelets here, here, here, and here and Pave Cuffs: here | RINGS: David Yurman Ring here and here | NECKLACE: Necklace| WATCH: Michele Deco Watch and band }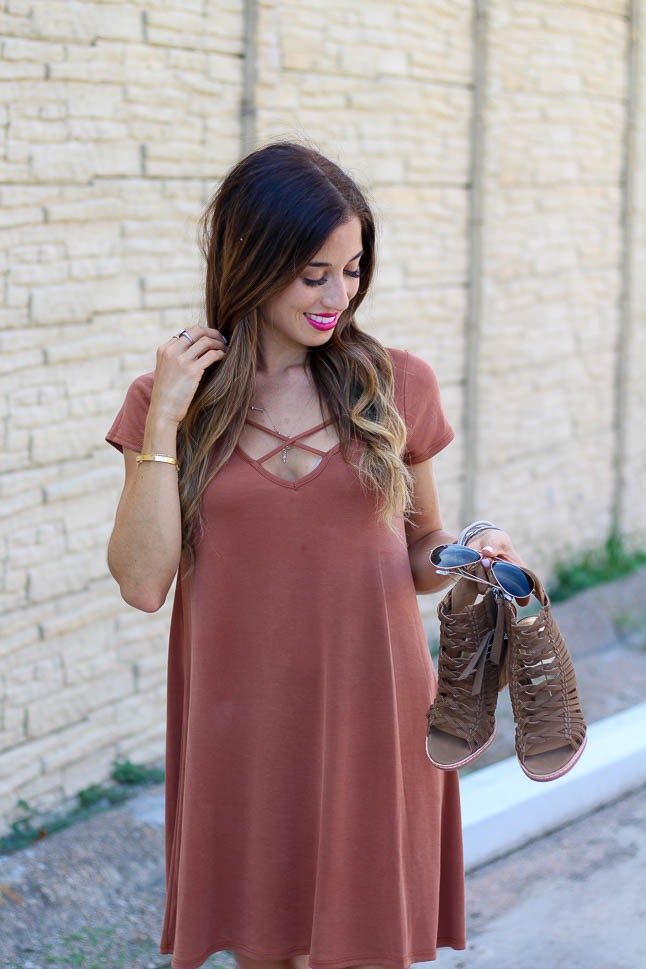 I will admit, I am definitely a summer kind of girl, but I am all about the fall clothes! As much as I am all about the brights, I love pulling out the earthy tones this time of year. I have to say, though, entering a new season is the best because it gives me the perfect excuse to buy some new shoes (not that I need one)! I love going to
Nordstrom
because they have such a great selection of women's shoes for every kind of style! They have so many different brands at different price points, making it impossible for someone to not find the pair of shoes they were looking for!
Shop more of my favorite shoes from Nordstrom HERE!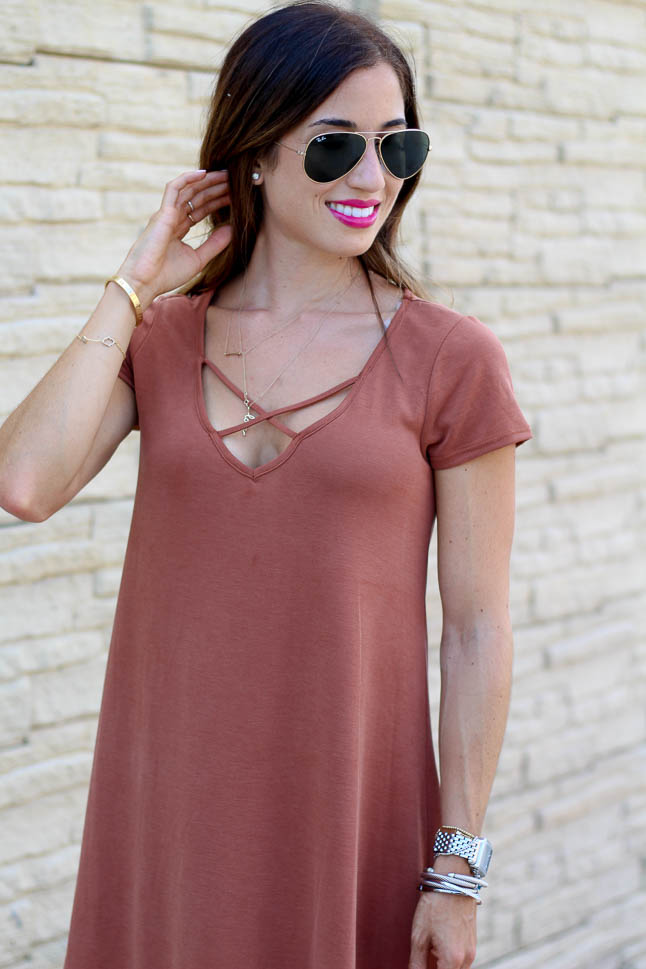 Can we talk about how cute this dress is?! I was so obsessed with it the minute I saw it, that I HAD to have it! It comes in a lot of colors, AND it's under $50! I loved this color for fall! Plus, it's perfect for UT football games with cowboy boots or flats! I got it in the olive color too because I loved it to much! It runs true to size- but is a looser fit (I'm wearing xs).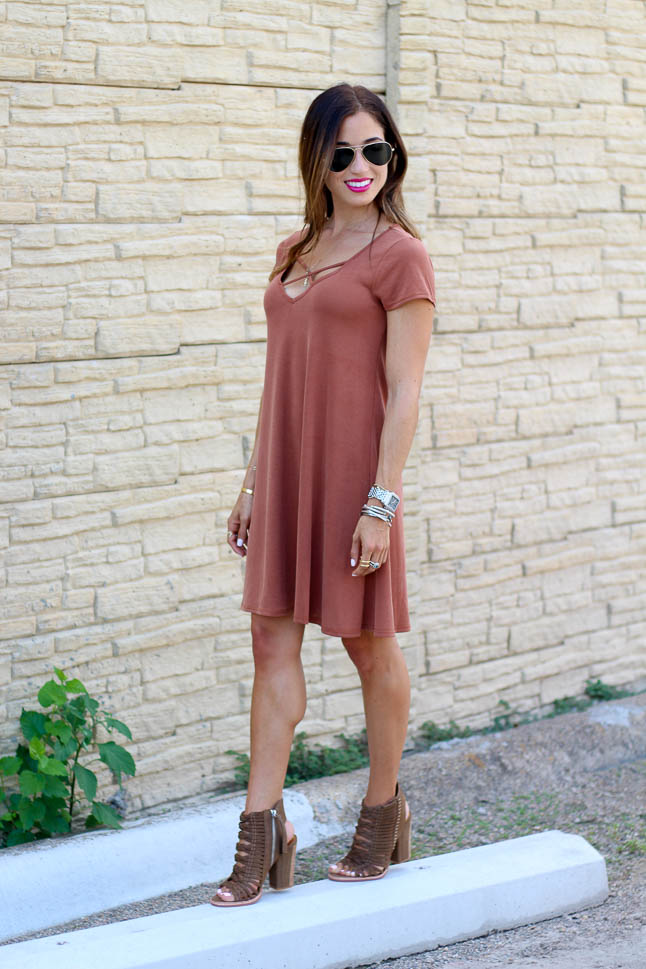 Okay, and these BOOTIES! They also come in some other colors, but I loved the olive green for fall. I treat it as a neutral, so they go with everything! They're very comfortable and I love them for 'fall' in Texas (or California or Florida, where it's still more of sandal weather than bootie weather).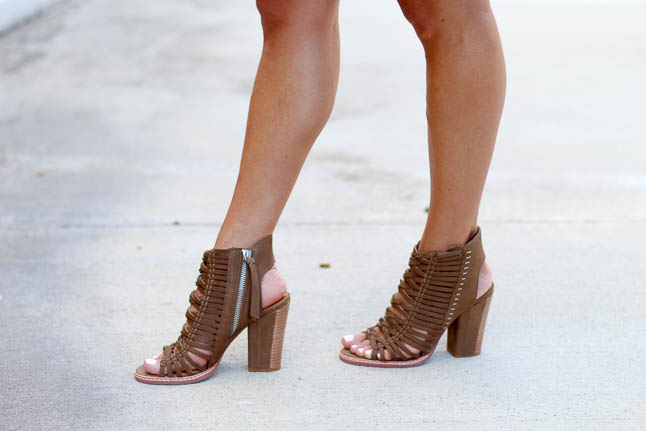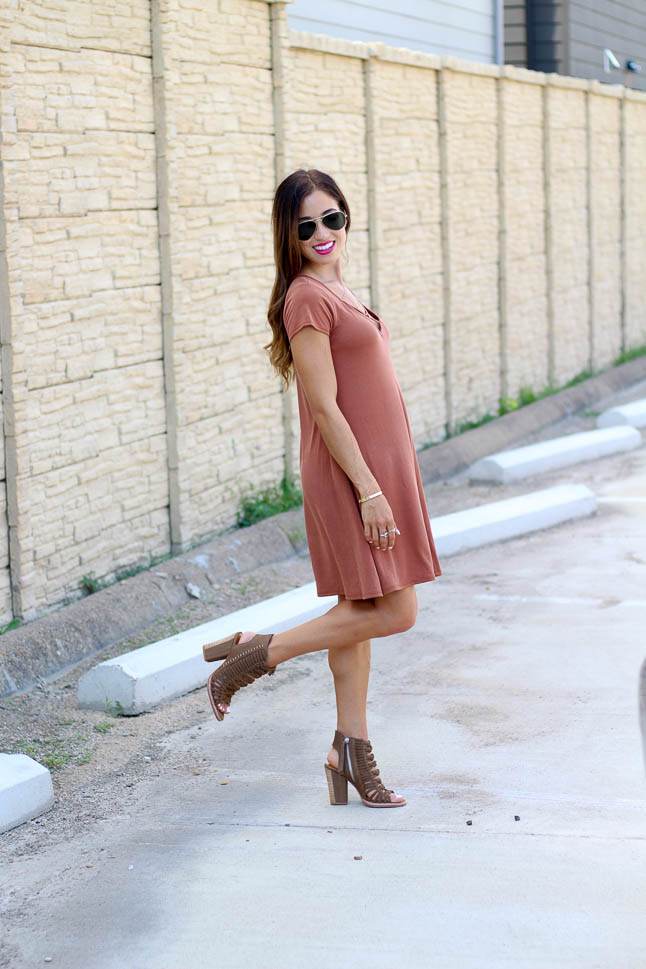 Another reason I love the dress, is it's perfect for traveling (or eating a lot, haha) because it's very roomy without looking like a tent head on.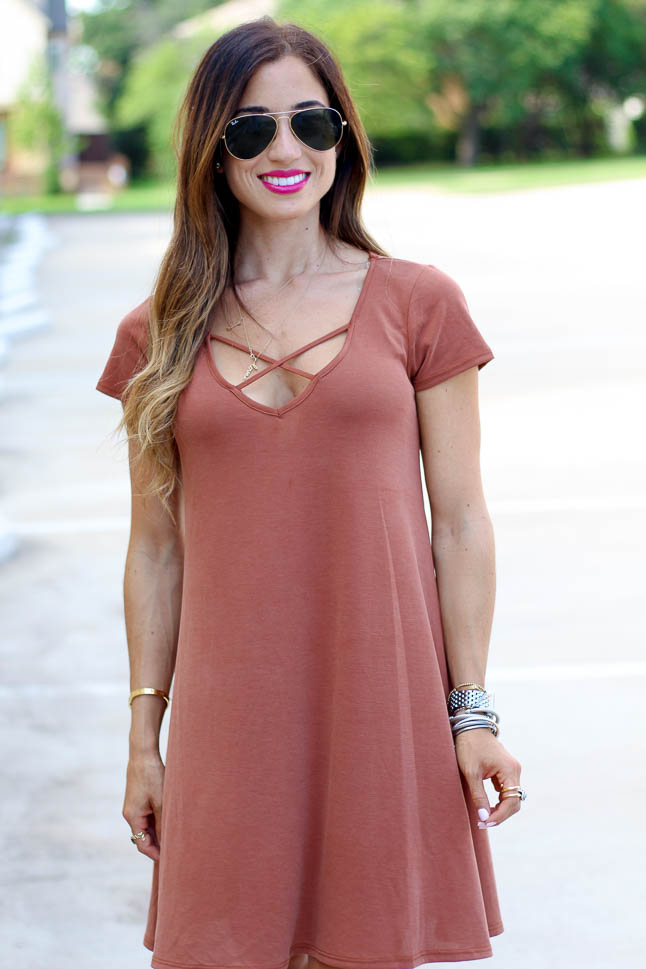 If you're ever looking for a classic pair of sunnies, these are your match! This was the first pair of Ray Bans I purchased, and they are universally flattering!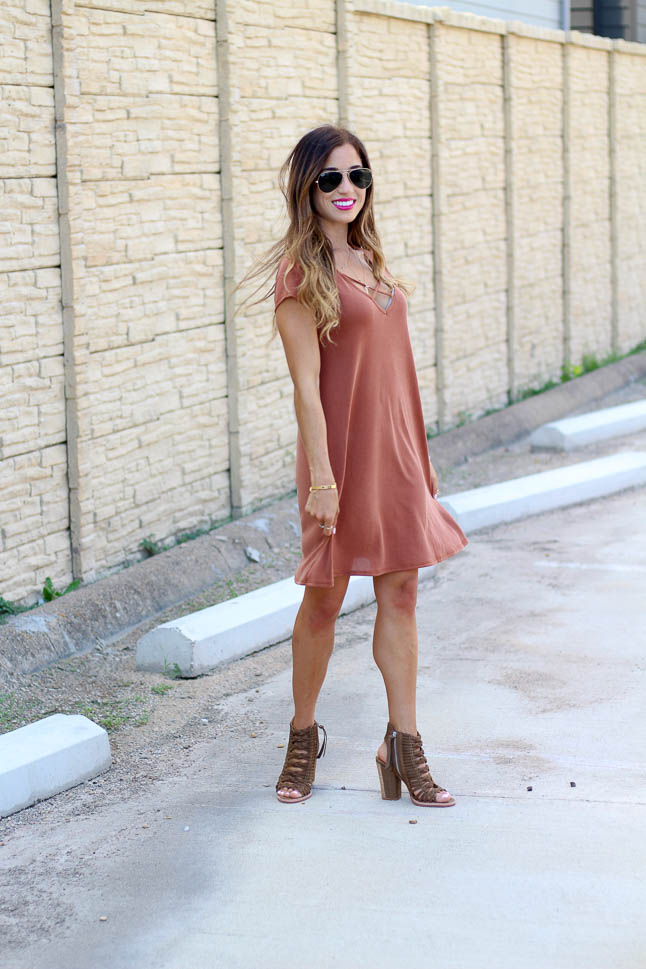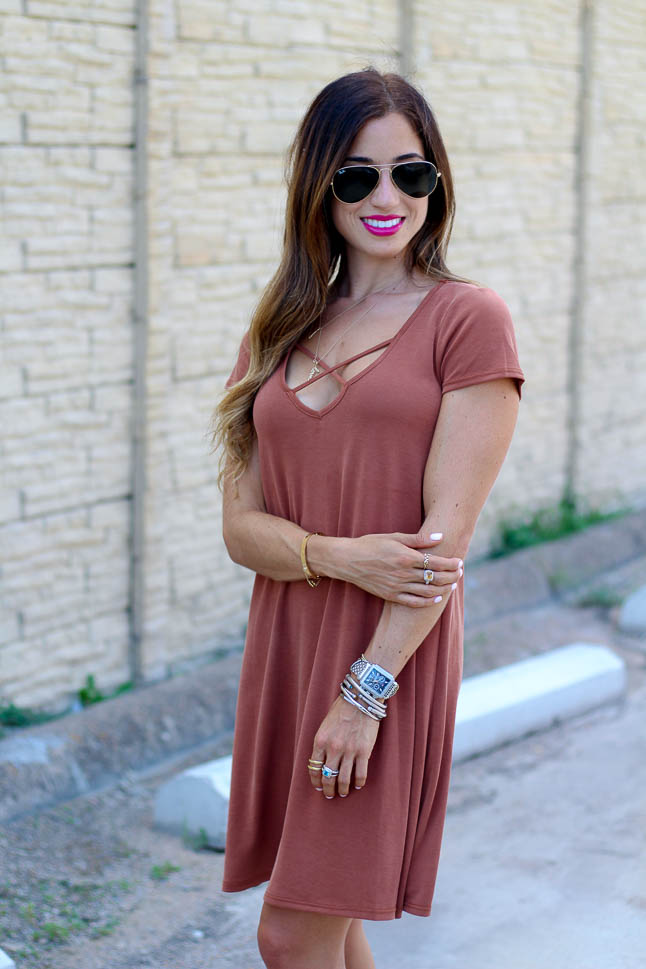 This is my go to stack of arm candy! These cuffs have been a recent addition, and I LOVE because they are simple and elegant.The quality of these are awesome, too! None of the stones have fallen out, which was a concern of mine. The other, rope-like cuffs are definitely investment pieces, but they are so classy that they will never go out of style!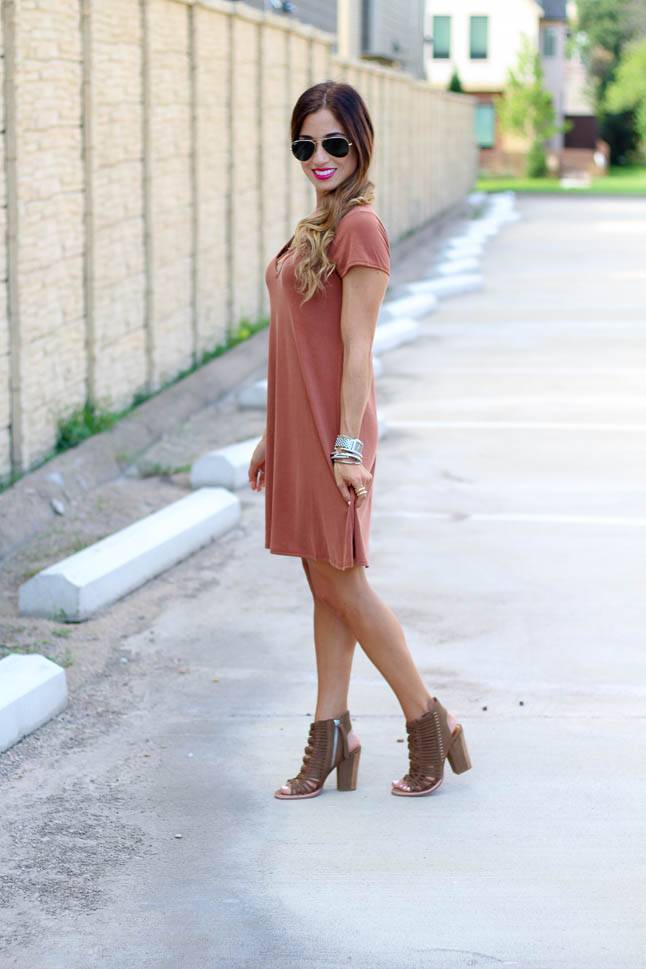 Had to add this one in, because I was cracking up when I was writing this post! This what I call a twirl fail!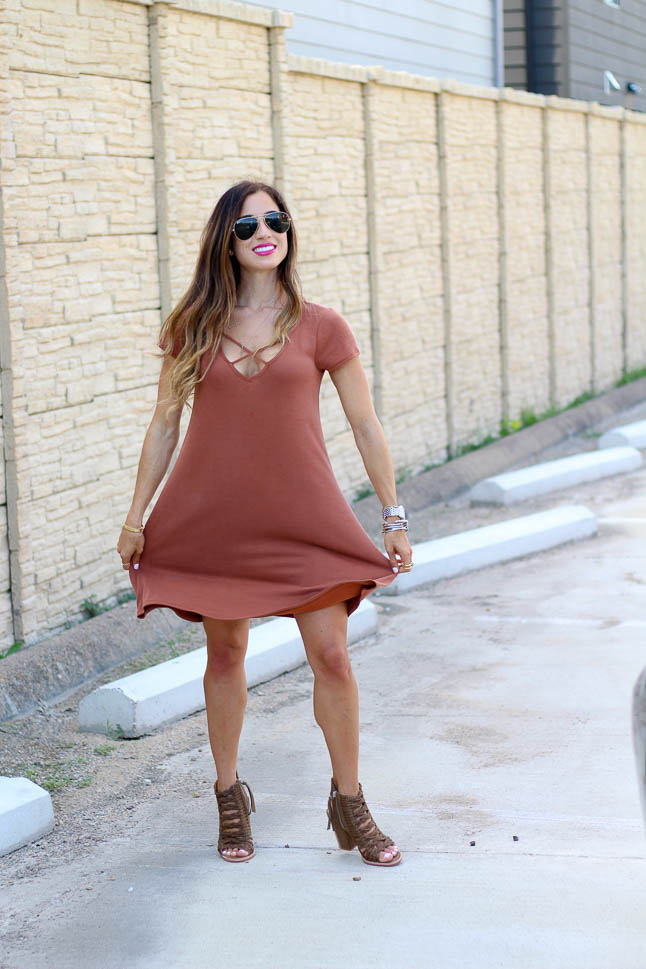 This post is sponsored by Nordstrom, but all opinions are our own. Thank you for supporting the brands that allow A Double Dose to operate full time.