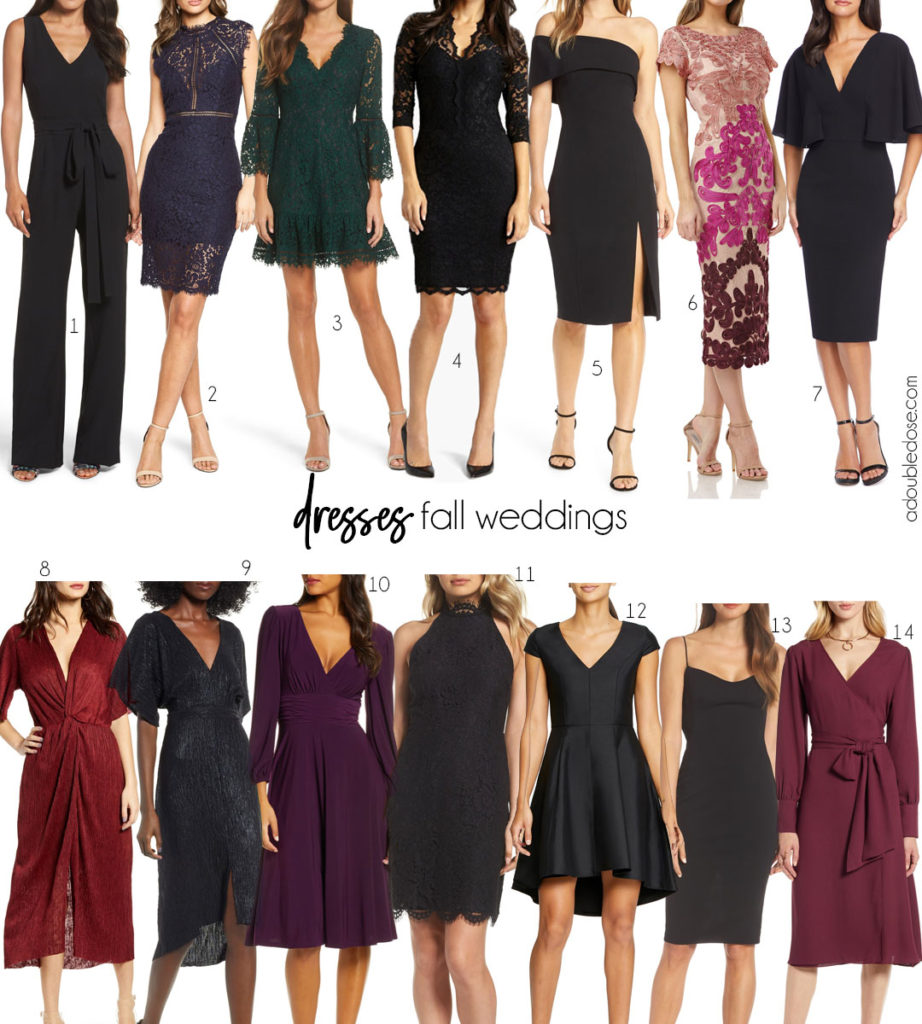 { 1 | 2 | 3 | 4 | 5 | 6 | 7 | 8 | 9 | 10 | 11 | 12 | 13 | 14 }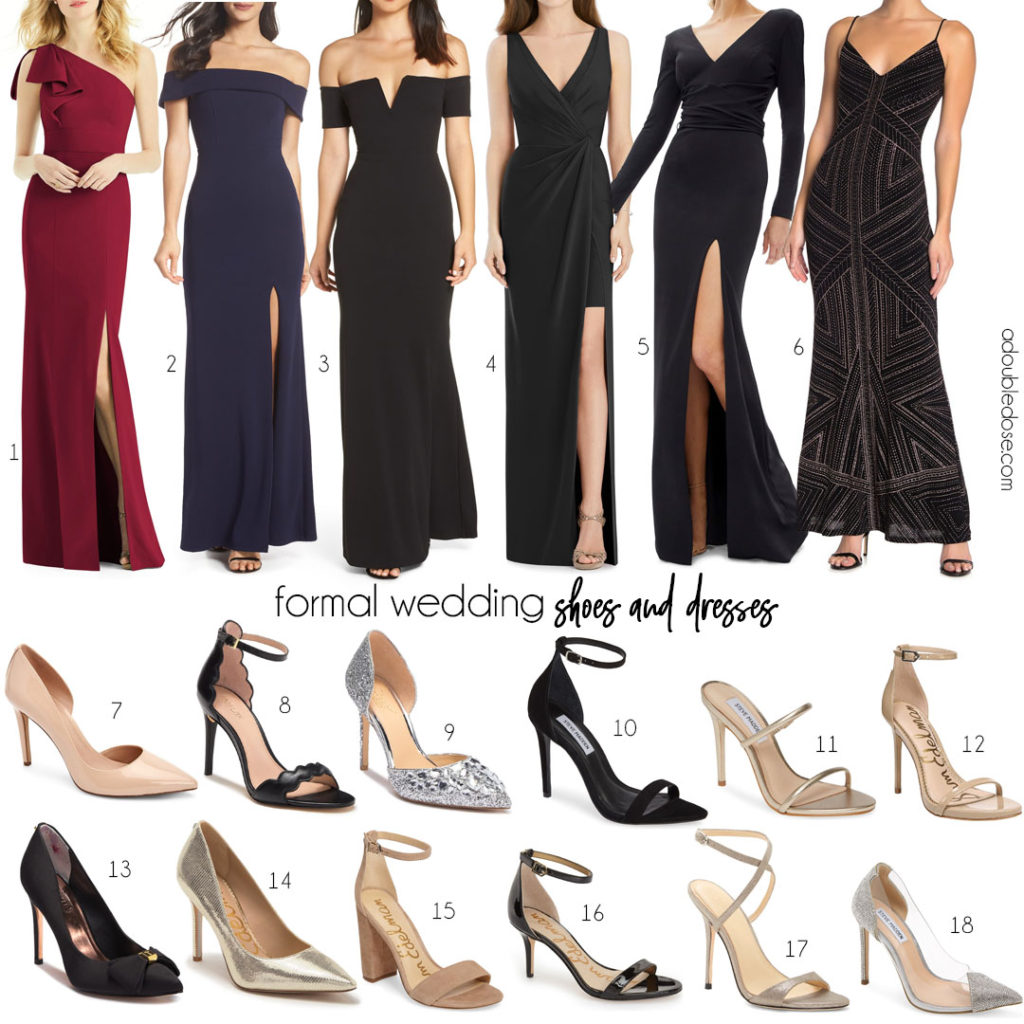 { 1 | 2 | 3 | 4 | 5 | 6 | 7 | 8 | 9 | 10 | 11 | 12 | 13 | 14 | 15 | 16 | 17 | 18 }
Fall wedding season is HERE! We got so many requests for fall wedding dress options, so we rounded up as many as we could find.
We tried to give you all shorter options, some that were more lace-y, some that were more covered on the arms for cooler temps, and some that were more formal and longer.
This black jumpsuit #1 is a great option for so many events, and so comfortable, too!
We tried on this dress #5 and got so many compliments on it. Such a great classic black dress.
For a more cooler-weathered dresses, we love #8 and #14 and they are the perfect wine color for fall!
We also rounded up some of our favorite heels for weddings or occasions. You can also wear some of these with jeans or more casual pieces in your closet. For example, we have #12 and #15 heels and wear them with rompers and jeans.
Shop more dresses and shoes below: