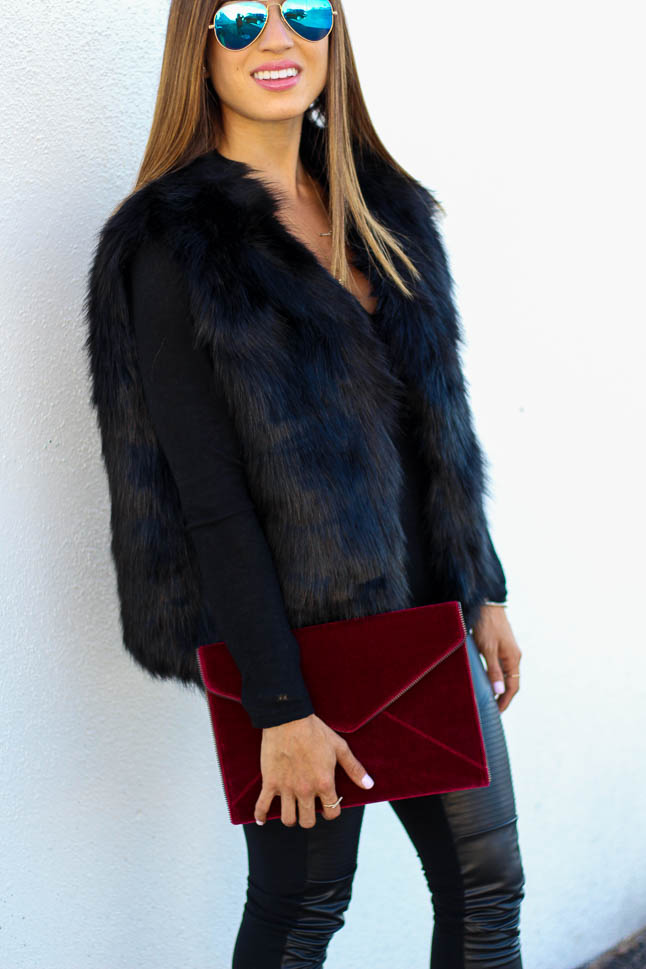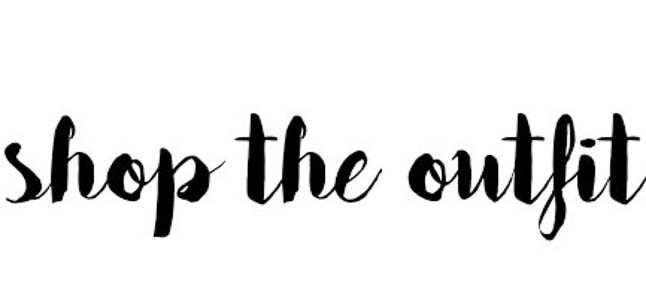 { Black Faux Fur Vest | Black V Neck Sweater | Faux Leather Moto Leggings | Lace Up Pumps in Tan, Similar Here | Velvet Clutch| Sunglasses | Lip Color "Life Of The Party"| Nail Color | BRACELETS: David Yurman Cable Bracelets here, here, and here | RINGS: David Yurman Ring here and here| Love Necklace and Curved Necklace Similar Here | WATCH: Michele Deco Watch }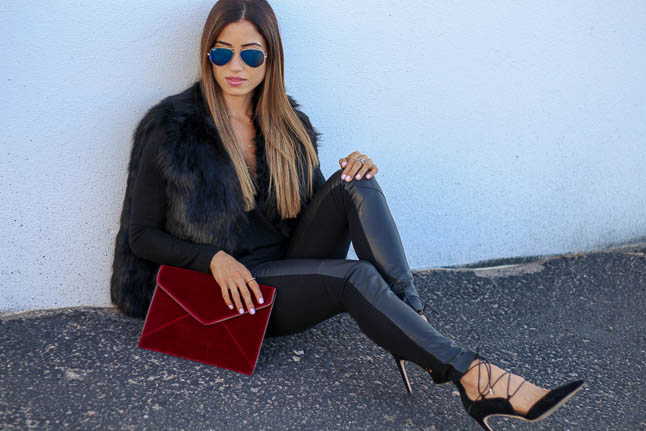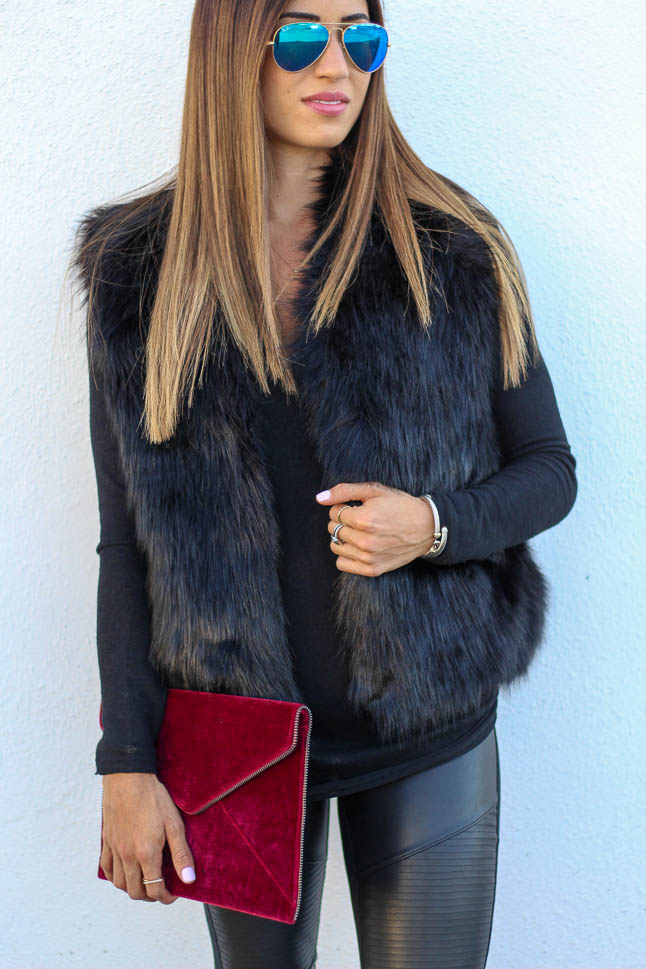 Can you all believe Christmas and New Years are around the corner, as in a week away?! It is actually feeling like winter in Dallas now, meaning we are pulling out all of our heavy jackets and faux fur vests, like
this one
! We have another faux fur vest in tan, but the black is so chic and glam, and we both ended up LOVING
this vest
! It is under $80, and vegan, for all of y'all who are passionate about that:)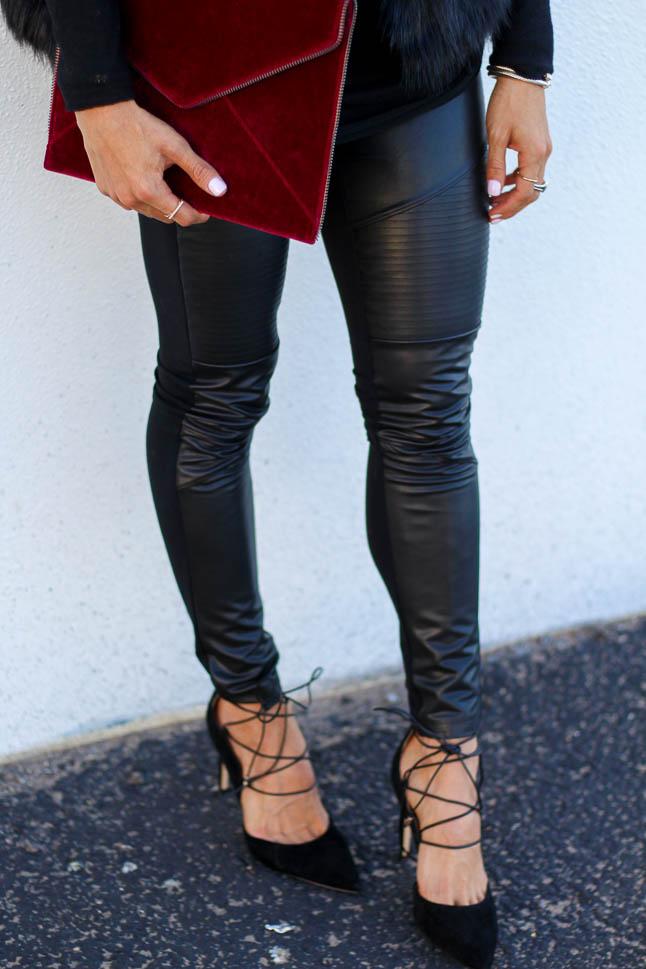 For those of y'all looking for a fun Christmas or New Years outfit, this is probably what one of us will be wearing! We love it for many reasons, but one of them being that
these lace up pumps
are actually really comfortable (even though, they look far from it!). Since these pumps are almost sold out,
this pair
is similar!
The V-Neck sweater underneath is warm, but light enough that you won't be sweating indoors with the heat blasting, haha. The vest on top adds some extra warmth, and also dresses up the whole outfit!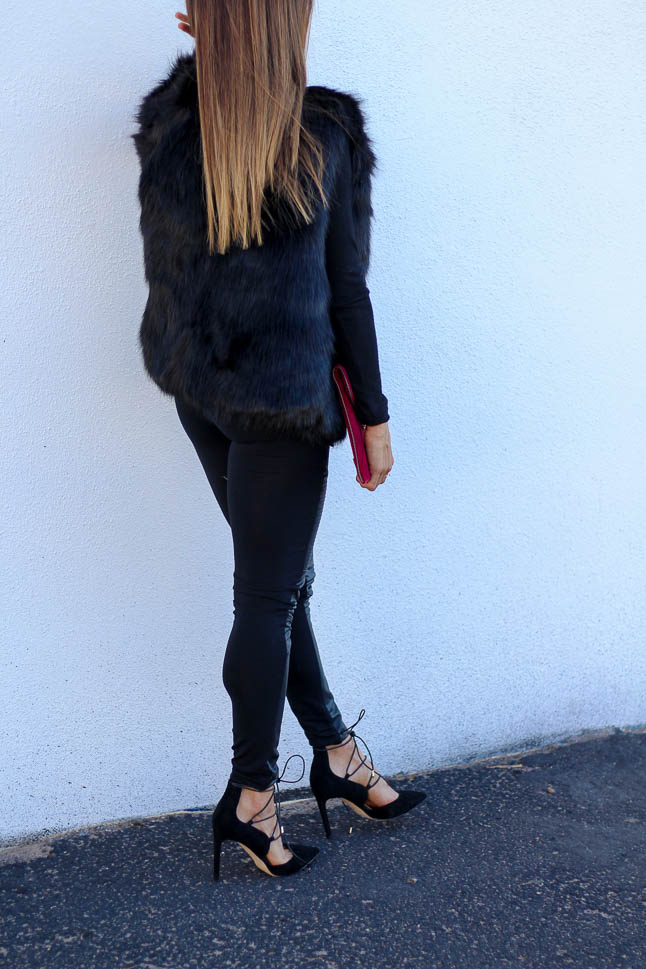 These faux leather moto leggings are amazing! Love that the front has the patched detailing, and that the back is just a normal legging! They're super flattering and right under $40!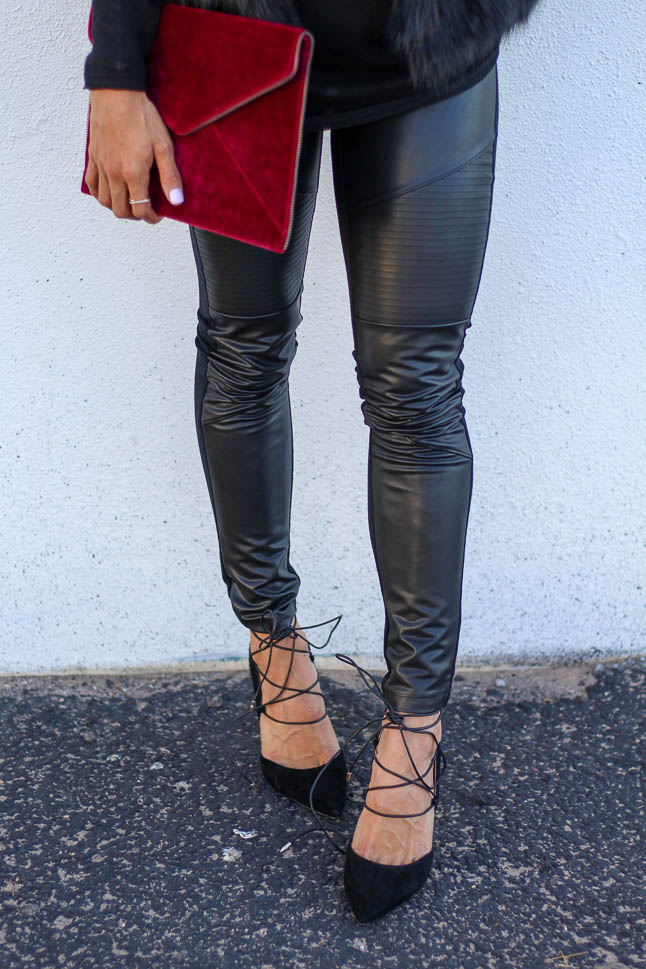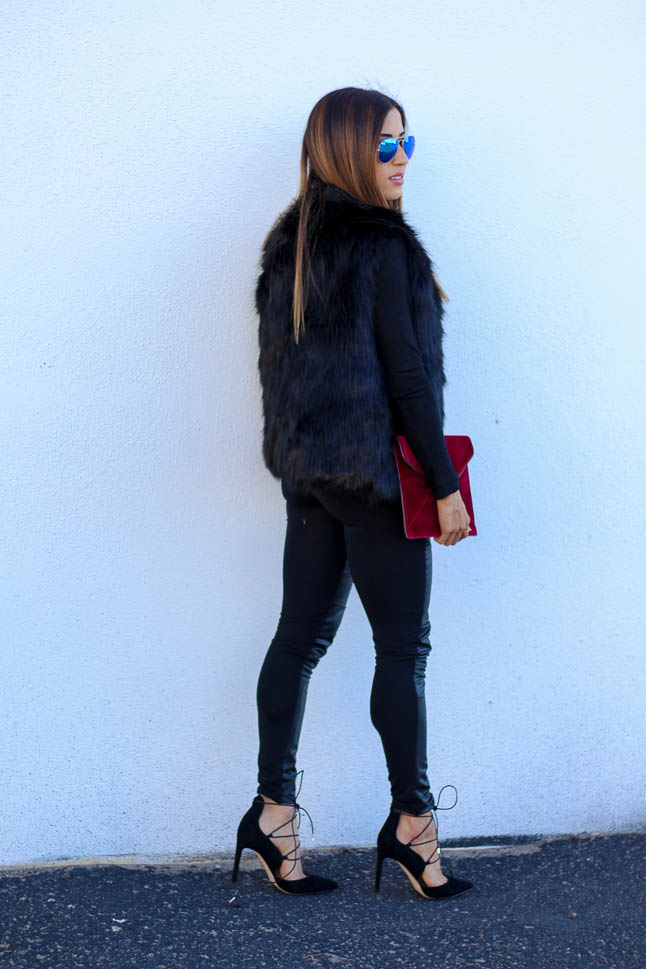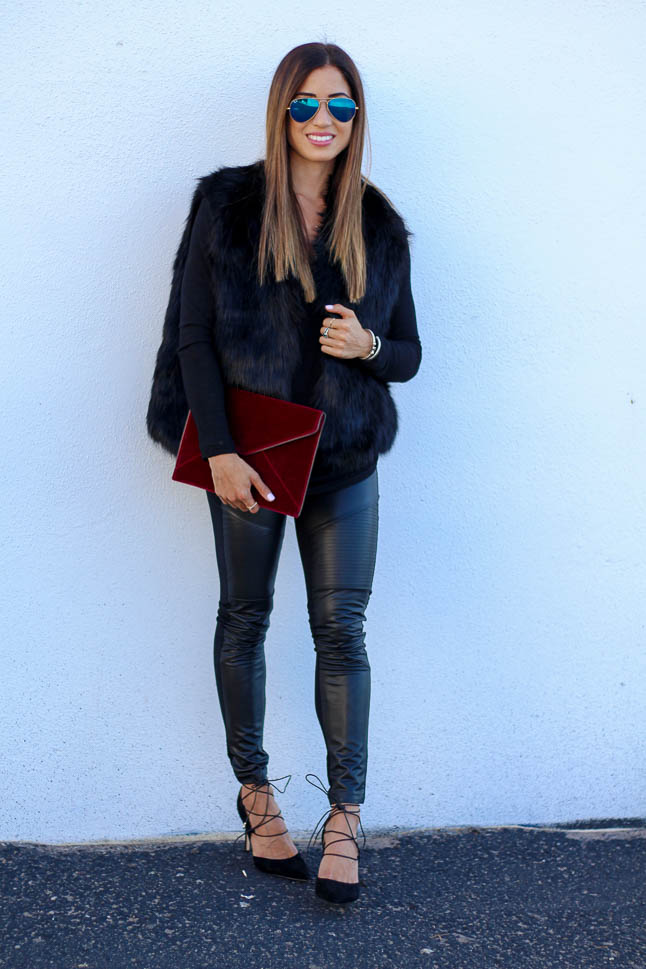 We finally jumped on the velvet train, and let me say, we are obsessed! We remember when velvet was really in growing up, and we love that it is back in! This clutch also comes in blue, and adds a great pop of color to any outfit! It's a great clutch for the holidays and has a really fun zipper detailing all around it.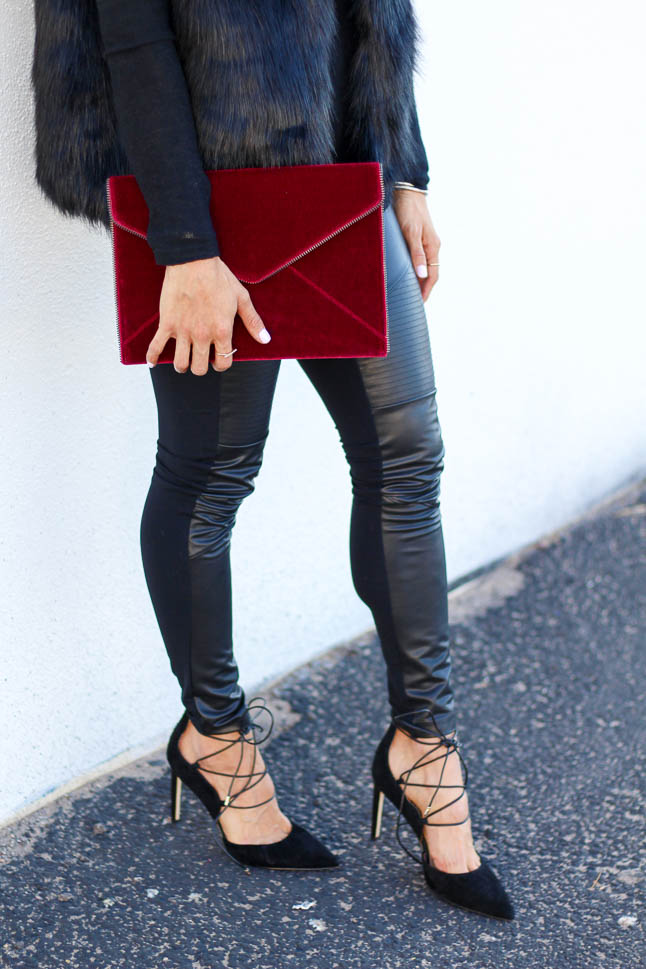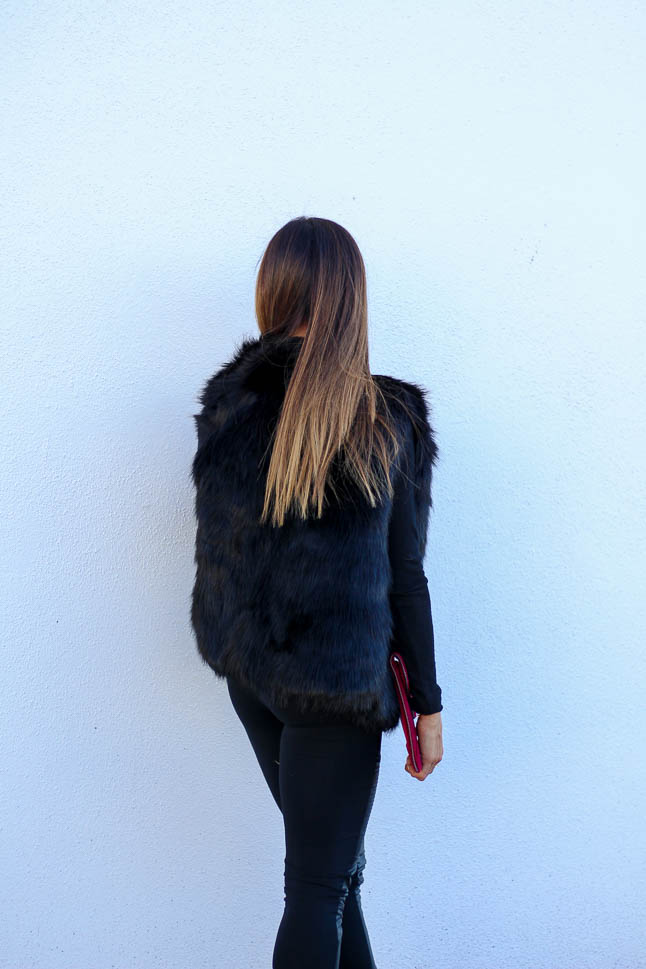 We found all of these adorable pieces at Nordstrom. They have the cutest pieces to stay warm for all of the holidays coming up, all while looking super cute! Shop more of our favorite winter pieces here!

This post is sponsored by Nordstrom, but all opinions are our own. Thank you for supporting the brands that allow A Double Dose to operate full time.