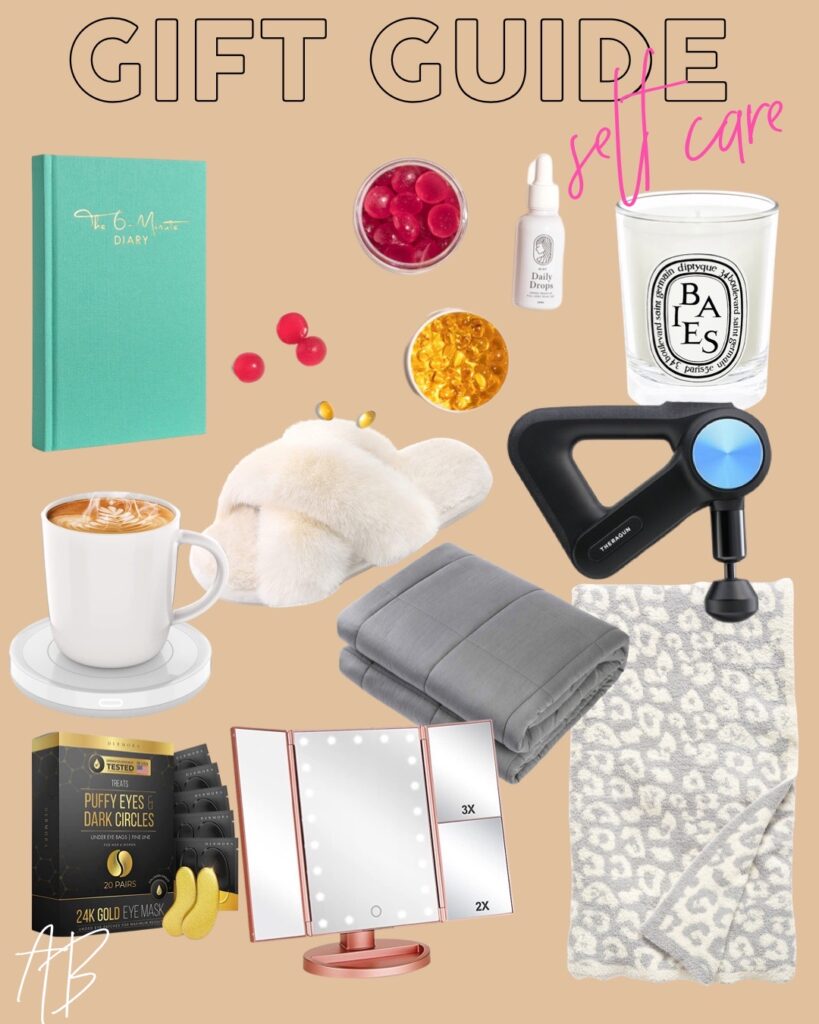 We are sharing some self care gift ideas here that anyone would love! We have also shared a couple holiday gift guides that we never got around to sharing, so click the following below to browse them:
We write in this diary daily, and love how it guides/prompts you on what to write.
Our go-to CBD for years. We take it daily, and swear by it. They have a ton of gift sets that anyone will love. It helps us so much with anxiety and sleep. Use code adoubledose for 15% off.
A candle makes a great gift, and we love this scent.
If your coffee or tea gets cold quickly, this heated mug is perfect for you.
We love these slippers, and so many of you all do, too!
Massage guns are game changer. Get all those knots or sore muscles out.
The softest throw blanket! It is the best.
These make you feel so cozy and help with anxiety.
We have this mirror and it is great for putting on makeup or skincare.
These are so great for bags or puffy under eyes.