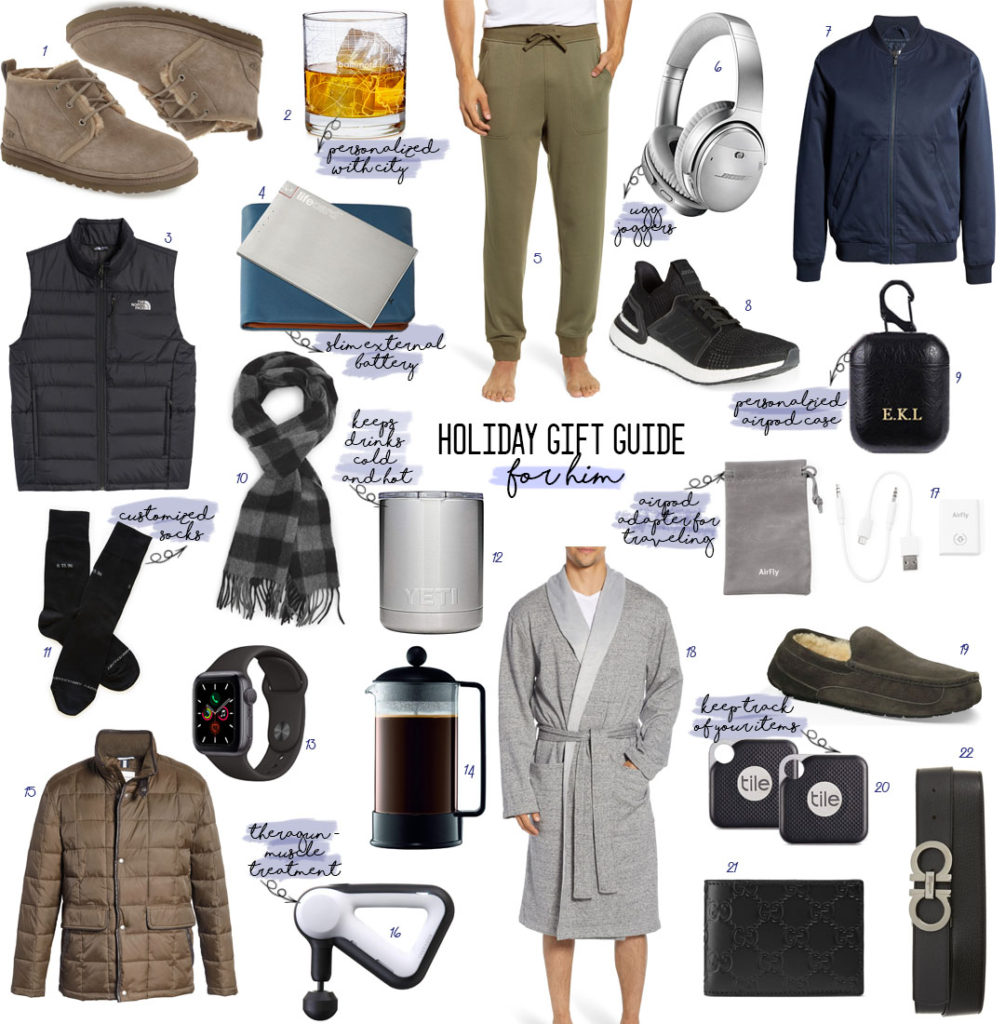 { 1 | 2 | 3 | 4 | 5 | 6 | 7 | 8 | 9 | 10 | 11 | 12 | 13 | 14 | 15 | 16 | 17 | 18 |19 | 20 | 21 | 22 }

We got SO many requests to share some holiday gift ideas for your boyfriends, husbands, and any man in your life, so here you go! We shared a mix of gifts, some more affordable, and some for the man that is more boujee 😉
Our dad has these UGG boots #1 and LOVES them. They keep his feet so warm, and he lives in them all winter.
For the man that loves drinks, this glass #2 has your city skyline on it, which is so cool! We also love these Yeti insulated cups #12 for cold and hot drinks, so anyone would love these.
If your guy loves coffee, this French press #14 is perfect and is a game changer for coffee.
For the guy that travels, these noise canceling headphones #6 are amazing and this external battery pack #4 is great because it is so slim, it can fit into your wallet.
If you are buying Airpods for your man, or if they have a pair, this monogrammed leather case #9 is so cute and this adapter #17 for flights is so perfect.
For the man that likes all things cozy, these UGG joggers #5 are so soft, this plaid cashmere scarf #10 is great for layering. These socks #11 are so cute because you can personalize them with a message! These UGG slippers #19 are the BEST for men and women and will last for years. This robe #18 is perfect for anyone and keeps you cozy.
This tile #20 is perfect for people that lose their items all of the time, like we do;)
We have been wanting this Theragun #16 for muscle recovery after our chiropractor used it on us. This is great for any guy who loves to workout.