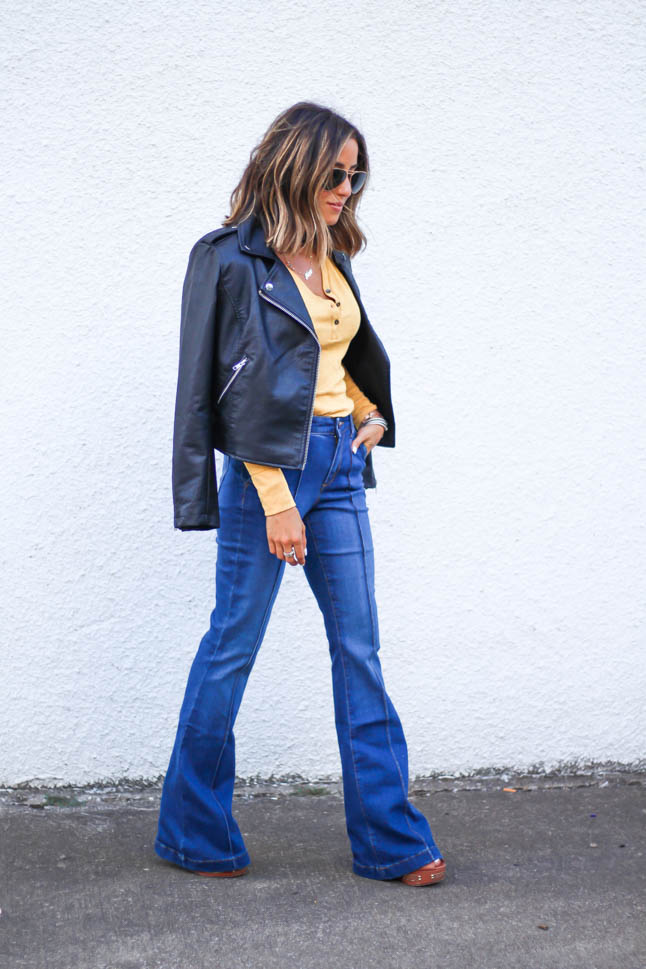 Y'all know we are pretty petite at only 5'1″, so when we found these flare jeans from Walmart, we were SO excited! We love how they make you look so much taller, and really elongate your legs, which we can all benefit from, right?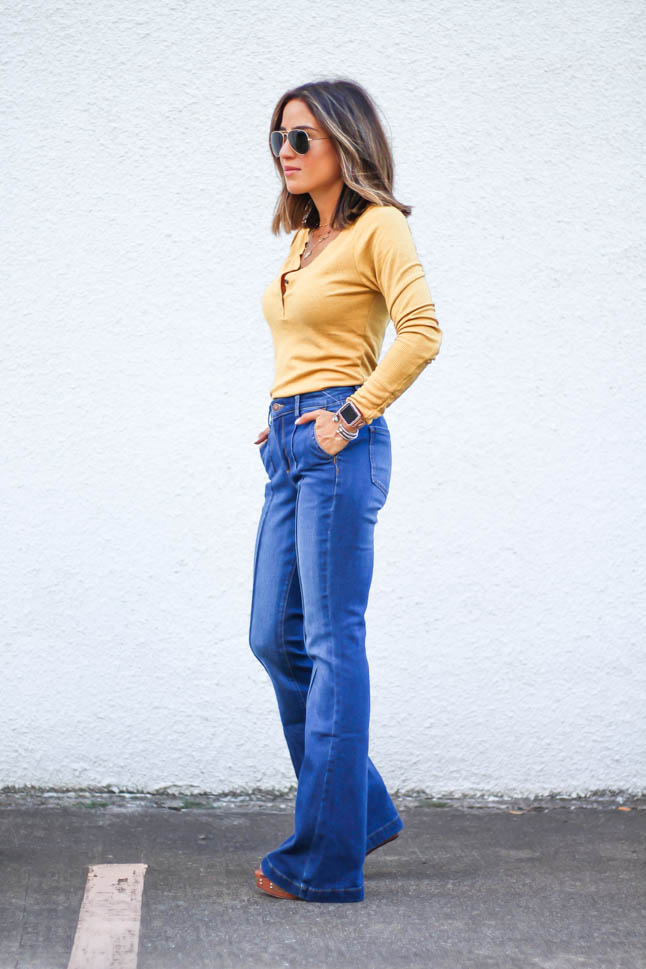 We wanted to share some tips on how to style these kinds of jeans, in case you have a pair, or weren't sure on how to wear them!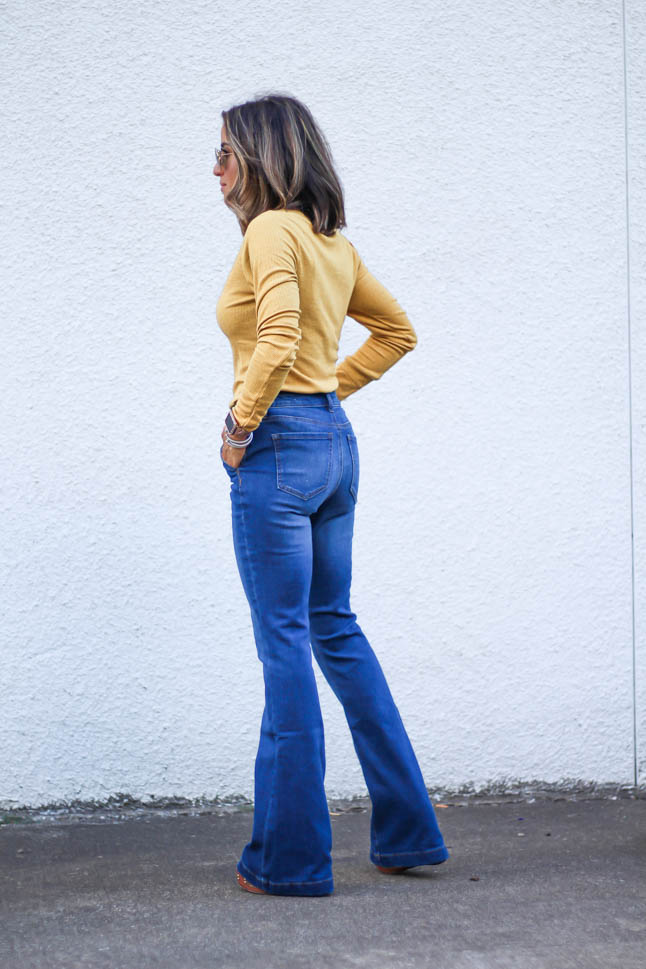 Hem them properly
You want them to be long, but not too long. In our case, we could have hemmed them a little shorter, but you still want them long enough!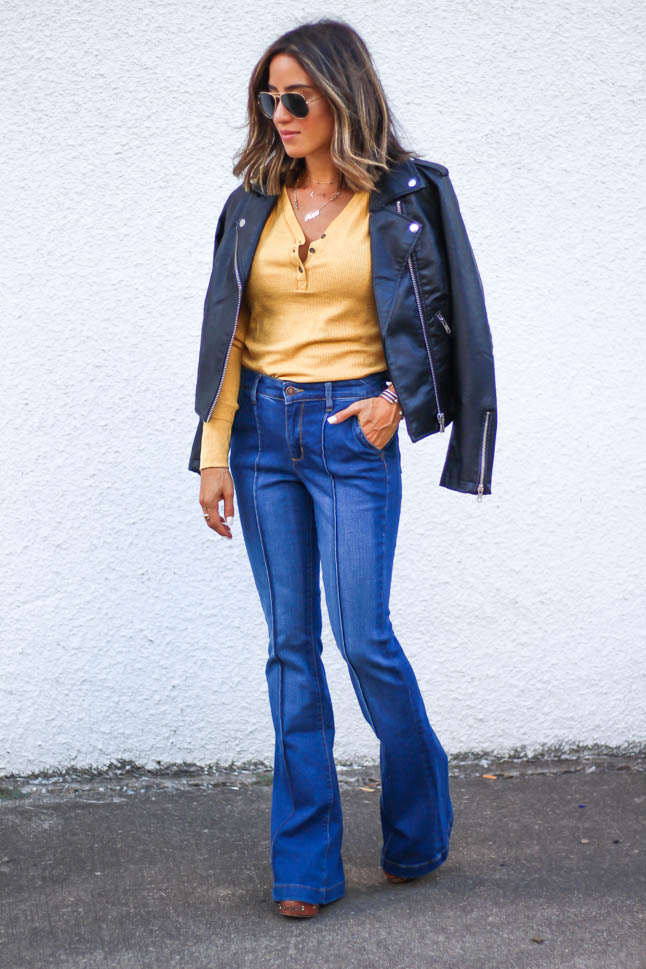 Pair with heels
We suggest wearing a higher wedge or heel with these to make you legs look even longer. We wouldn't recommend wearing a flat shoe with them.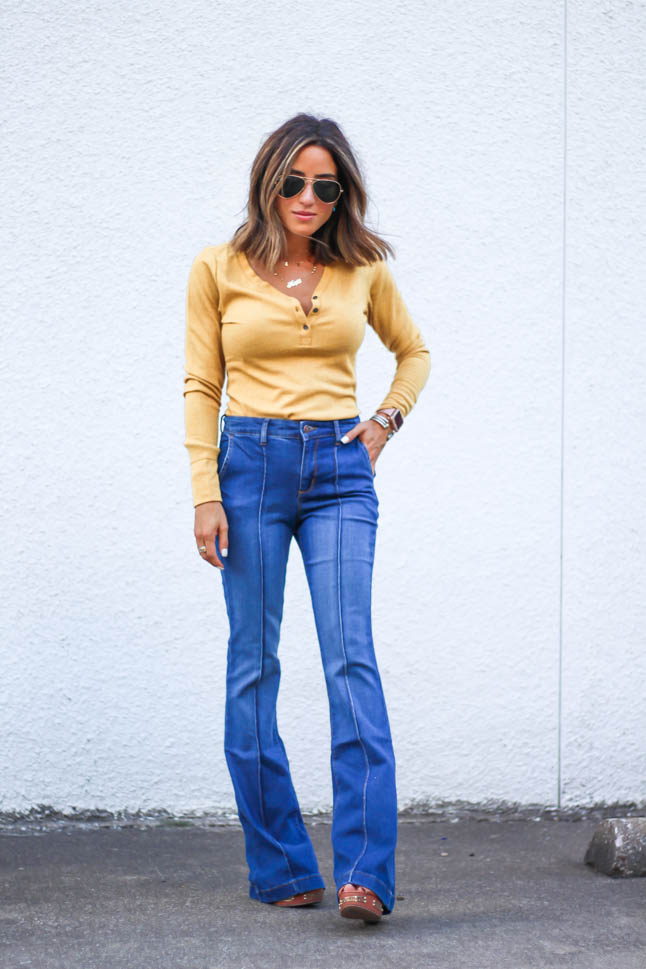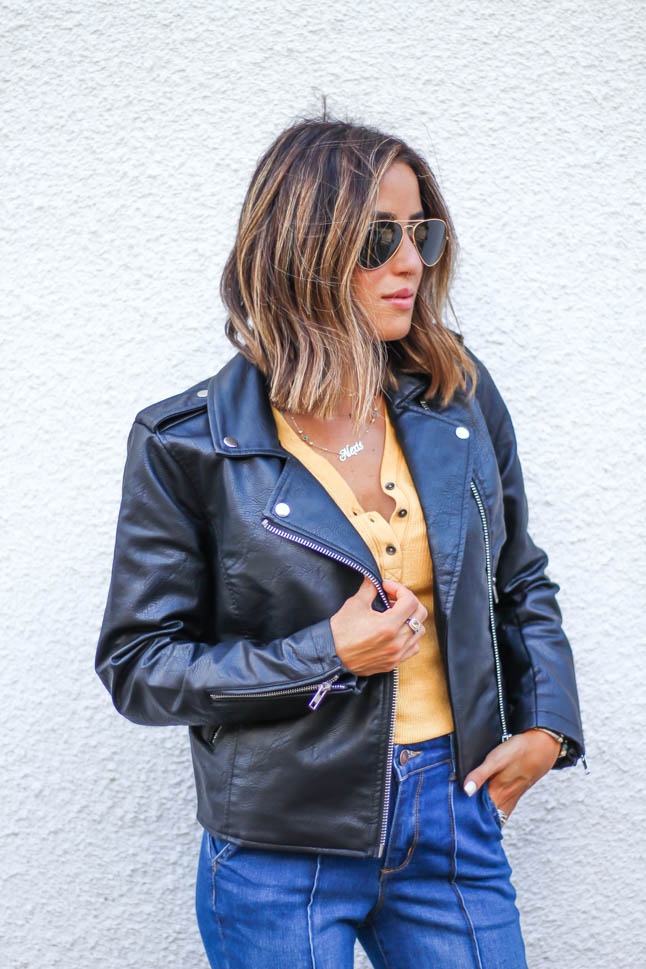 Dress them up or down
In this outfit, we did a mix of casual and edgy. We paired this faux leather moto jacket, which is great for fall, and layered this yellow henley tee underneath. Both pieces can be mixed and matched with other outfits, too!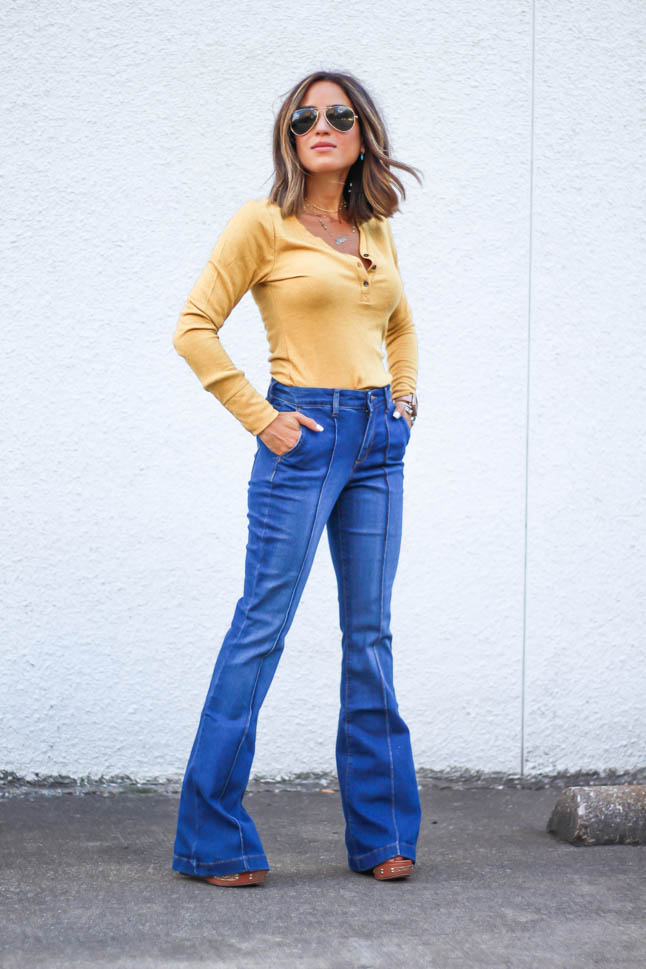 Pair with a blazer or jacket
We love how these jeans look with a moto jacket or blazer, depending on how casual or dressy you want to go. You can layer tees or sweaters underneath!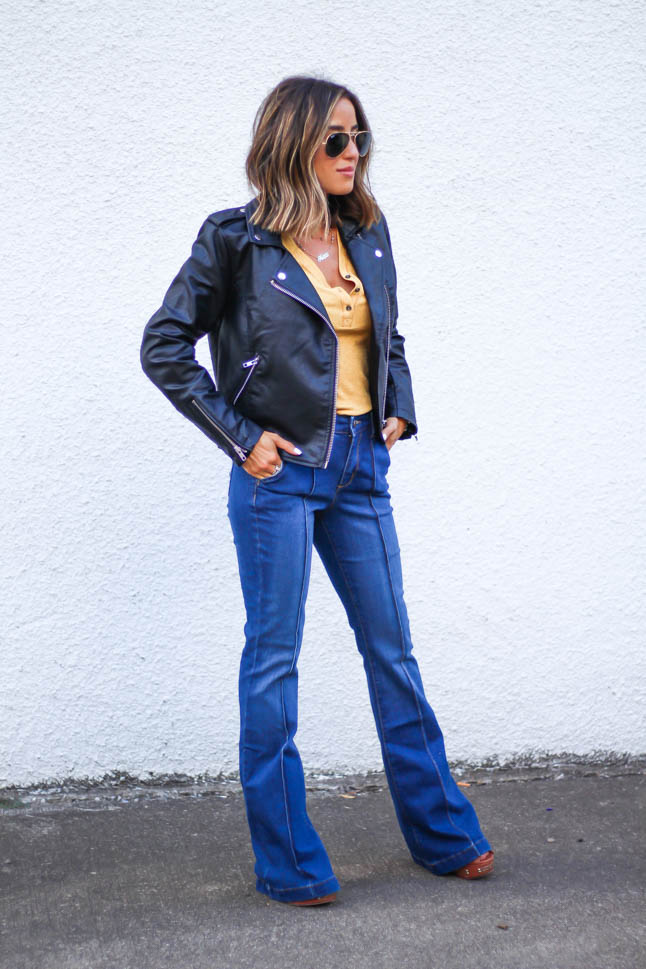 Keep it simple
We suggest keeping the outfit simple and minimal, meaning don't combine too many trends in one outfit, so that you can really highlight the flare jeans.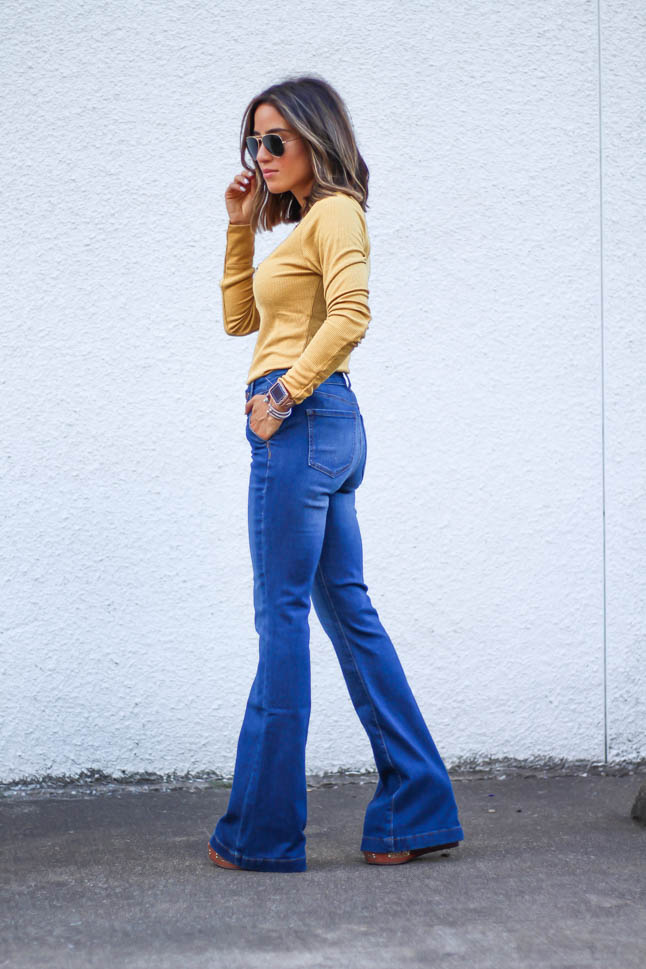 We found these flared jeans and other staple fall pieces at Walmart. We love that we can find really cute pieces around under $30, yes please!! They also offer free two-day delivery on a lot of their items, and in-store pickup, which is so convenient!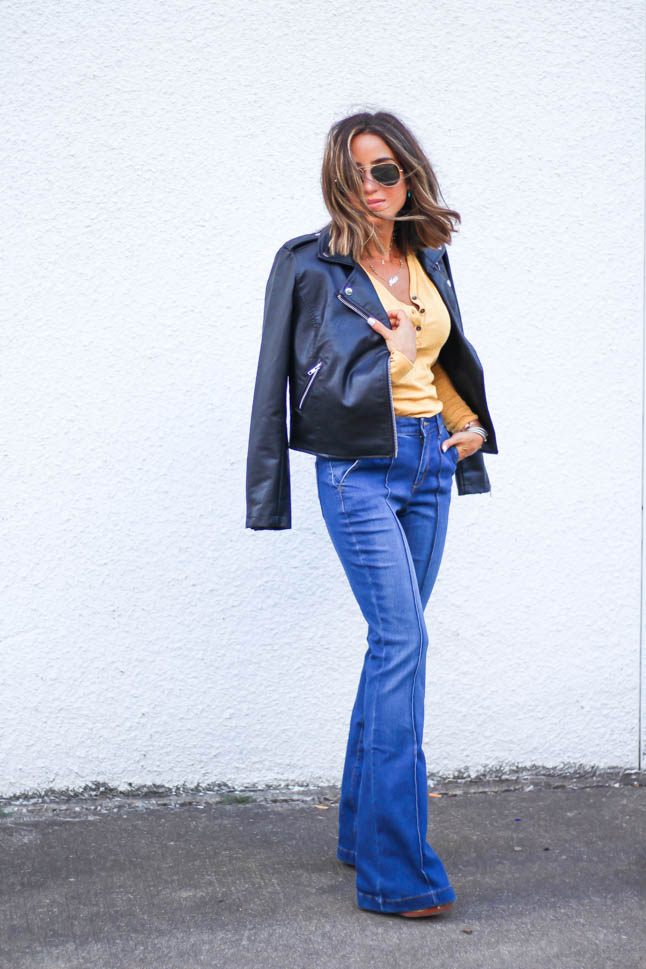 { Faux Leather Moto Jacket | Flare Jeans | Yellow Henley Tee | Wedges Similar Here | Aviator Sunglasses | Curling Iron }