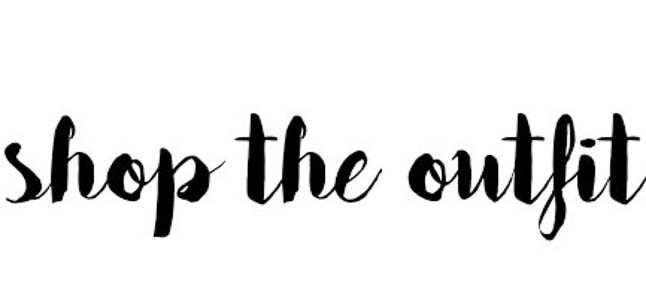 {
Black Blazer
|
Utiltity Jacket
|
Puffer Jacket
|
Burgundy Wrap Coat
|
Suede Moto Jacket
|
Leather Moto Jacket
|
Satin Bomber Jacket
|
Camel Leather Jacket
}

Even though it is still a zillion degrees in Texas, where are you fall?! I wanted to do a quick post on our must-have jackets for fall/winter. There are some that are absolute necessities, if you ask me, and some that just look super cute that you kind of have to have;)
Leather Moto Jacket:
This one is a NECESSITY. Haha, but really! You can really throw this on with basically anything, and it give you a really edgy look! There are several under $100, so you really can't go wrong! Check out more options below:

Suede Jacket:
Y'all already know we are obsessed with this suede moto jacket! They just added several new colors, and I am now obsessed with this lavender color! SO gorg. I also found several more suede options below:

Utility Jacket:
This one is great on top of plaid shirts or layered on top cardigans or chunky knits! I also love it on top of rompers and dresses in the spring and summer!

Puffer Jacket:
These are great, especially if you live somewhere where it gets super cold in the winter. They keep you super warm, and I love that this one is longer so it covers your butt, too!

Blazer:
Who says blazers are just for work? I love a black blazer to dress up any outfit, and make it more classy! This one is a classic, and I promise you will wear it a ton!
Bomber Jacket:
I will admit, I was like I am not going to jump on that trend, BUT, now I love them. I have this army green one and I love it with jeans! This embroidered one is super cute, too!

Rain Jacket:
I have this rain jacket and wear it ALL of the time! You can wear it on a normal day, but I love it for rain because the rain just slides right off of it!

Denim Jacket:
These jackets are also a necessity! You can wear these any time of year, and they make any outfit more casual! I love them on top of dressier top or dress or with white jeans!

Long Coat:
I love the look of a long coat! There is jut something dressier and classier about it. This burgundy wrap one is super cute, and I also love this two-tone one!

Vest/Cape:
I don't actually own a cape, but it is next on my t0-buy list;) I think they are so fun! As far as vests, I think a faux fur is a must! I also love these shearling ones on top of a silk blouse or denim underneath!

PS- I know Black Friday and Cyber Monday are a month away, BUT, we will be covering all of that in detail, so stay tuned! Also, we will be giving TONS of gift guides and ideas for y'all coming soon!
Hope y'all have the best weekend! Xo