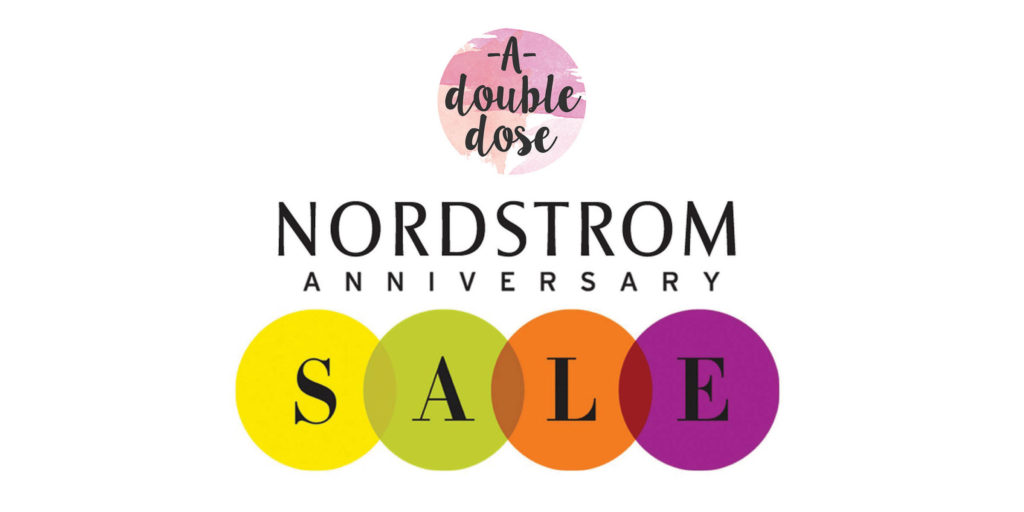 The biggest sale is almost here, and we want to give y'all all the information you need to successfully shop the best stuff! We will be updating this page throughout the sale, so be sure to check back for updates. You can check our posts from last year here.
POSTS:
First Look At Nordstrom Anniversary Sale 2019
Q+A:
WHAT IS THE NORDSTROM SALE?
The Nordstrom sale is one of the best sales all year (we would say it could even be better than some of the holiday sales)! It is a great sale to shop for all 2019 fall and winter pieces that are majorly marked down. There is no promo code needed, and all of the sale prices are listed!
WHEN IS THE NORDSTROM SALE?
The 2019 Nordstrom Anniversary Sale is from July 19-August 4th. But, Early Access to the sale begins on July 12.This grants qualified customers access to the sale a week before the sale goes live to the public (before all the sizes sell out!).
July 12-18 : Early Access to all Nordstrom cardholders
July 19- August 4: 2019 Nordstrom Anniversary Sale is open to the public
August 4: Sale ends
HOW DO I SHOP THE SALE?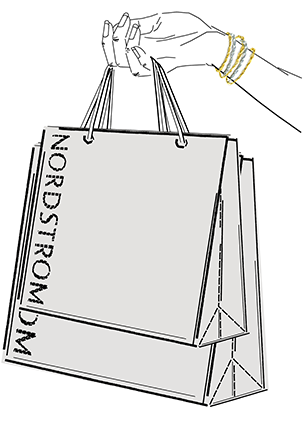 You can shop the sale both in-store and online. Our preference (and the less hectic and stressful way) is online! You can use their amazing in-store pickup feature, which allows you to pick up your items the same day (hello, instant gratification!). Since we are major planners, this is how we will be shopping the sale:
Check this same post on July 12 bright and early for all the best finds and deals.
Select the "in-store pickup" option at the checkout, if available. You will receive a text or email when your order is ready for pickup!
If that is not an option, Nordstrom always offers free shipping and returns, so we always like or order multiple sizes, just in case!
WHAT IS EARLY ACCESS?
Early access offers Nordstrom cardholders access to shop the anniversary sale a week before the public. Early access begins on July 12-19. We suggest getting a Nordstrom card solely for this reason.
We got one a couple years back, and here is the reason why: you can get access to ALL of the sizes before it sells out (isn't that the worst feeling ever?!)
There are also a ton of other positives to having a Nordstrom card. We use ours as a VISA all of the time!
HOW DO I GET EARLY ACCESS?
Early access to the sale is available to all Nordstrom cardholders. If you don't have a card and want to sign up, you can do that here.
Here are some benefits to applying for the Nordstrom card:
If approved, you can sign in to access your card online and start shopping right away.
Earn 2 points per dollar spent in stores and online at Nordstrom, Nordstrom Rack, HauteLook and Trunk Club.
Plus, get a $20 bonus Note when you spend $100 at Nordstrom with your new Nordstrom card the day you're approved.
Enjoy the benefits of being a Nordstrom cardholder.
No annual fee.
24/7 Nordstrom customer service.
HOW DO I GET A NORDSTROM CARD?
You can apply to get a Nordstrom card here. The process is pretty simple, and the approve you right away!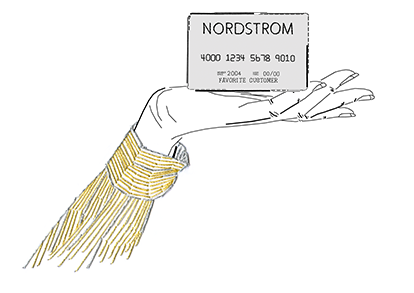 They offer two cards that provide the same benefits:
Nordstrom Retail Card
VISA Signature Card (we have this one and love that you get Nordstrom points with any purchase using the card)
SHOP IN STORE OR ONLINE?
We love shopping online because its stress-free, you can shop any time, and you don't have to be ready, YES please!
Also, sizes tend to sell out much quicker in-store, so we always opt for online.
WHAT ARE THE BEST THINGS TO BUY DURING THE SALE?
This sale is a GREAT time to stock up on fall pieces. You can see what we bought last year in here. We bought some great booties, riding boots, jeans, jackets, and more! It is also a great time to stock up on stuff for the men and kids in your life!
HERE is a sneak peak of what will be included in the sale!
2018 NORDSTROM ANNIVERSARY SALE:
WHAT YOU NEED TO BUY BEFORE IT SELLS OUT
2018 Nordstrom Anniversary Sale PUBLIC