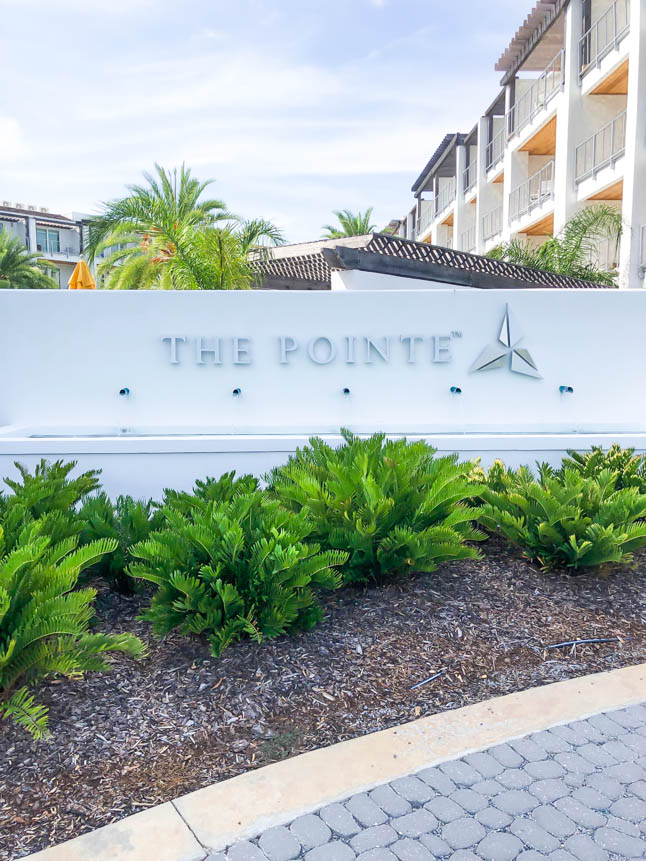 We are so excited to share our amazing stay at The Pointe On 30A with you all! We had the most incredible and relaxing time, and it was so peaceful. This full-service resort is luxurious, modern, and brand new!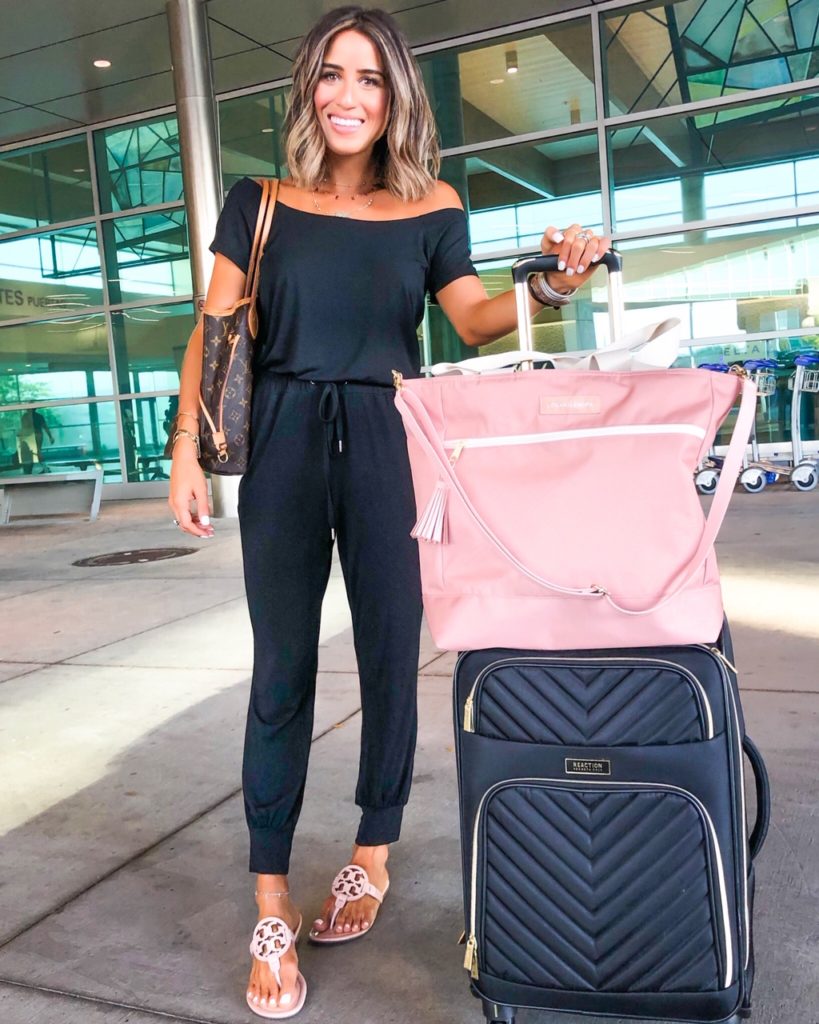 **PS- for all outfit links, click each picture to be taken to shop*
GETTING THERE
We flew into Panama City from Dallas. It was a direct flight for us, so very convenient. The drive from the airport to the property is only about twenty five minutes!
We typically rent a car at airport, and then drive to wherever we have been staying! We have stayed at other properties before, but this one was way closer to the beach and airport, which we loved! This property is also super close to states like Georgia and Alabama, so this would be a great area to drive into and get some relaxation!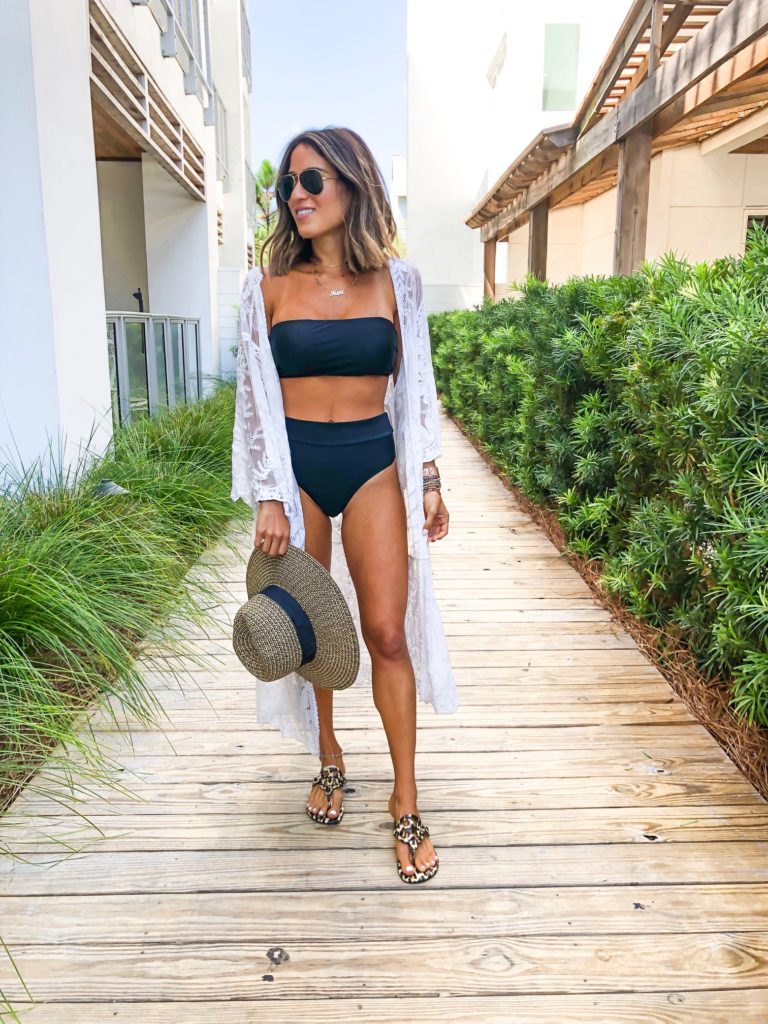 LOCATION:
First off, the property is SO close to everything! We have stayed in other places in 30A, and this was way closer to the beach and restaurants, and the airports, too!
We loved that they were close to our favorite restaurants, and they even had a huge shopping center across the street with some restaurants and healthy spots like Freshii!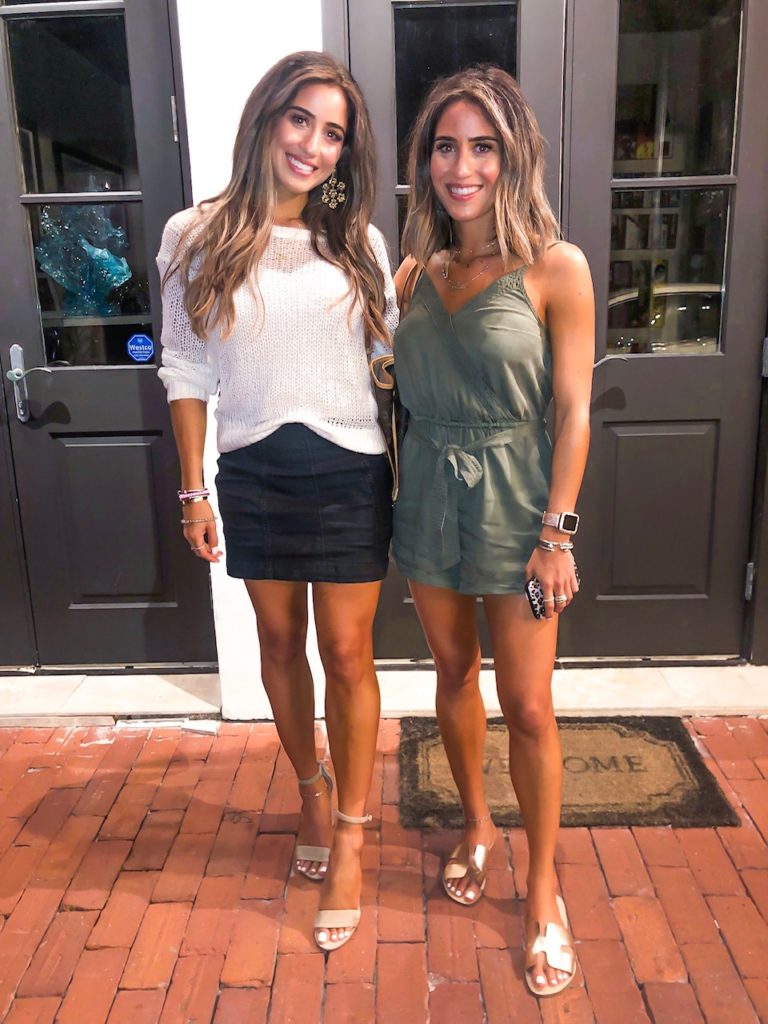 They also had tons of parking right by the building! It makes it so easy to drive in or rent a car and park overnight without having to find a spot or pay additional fees.
ROOM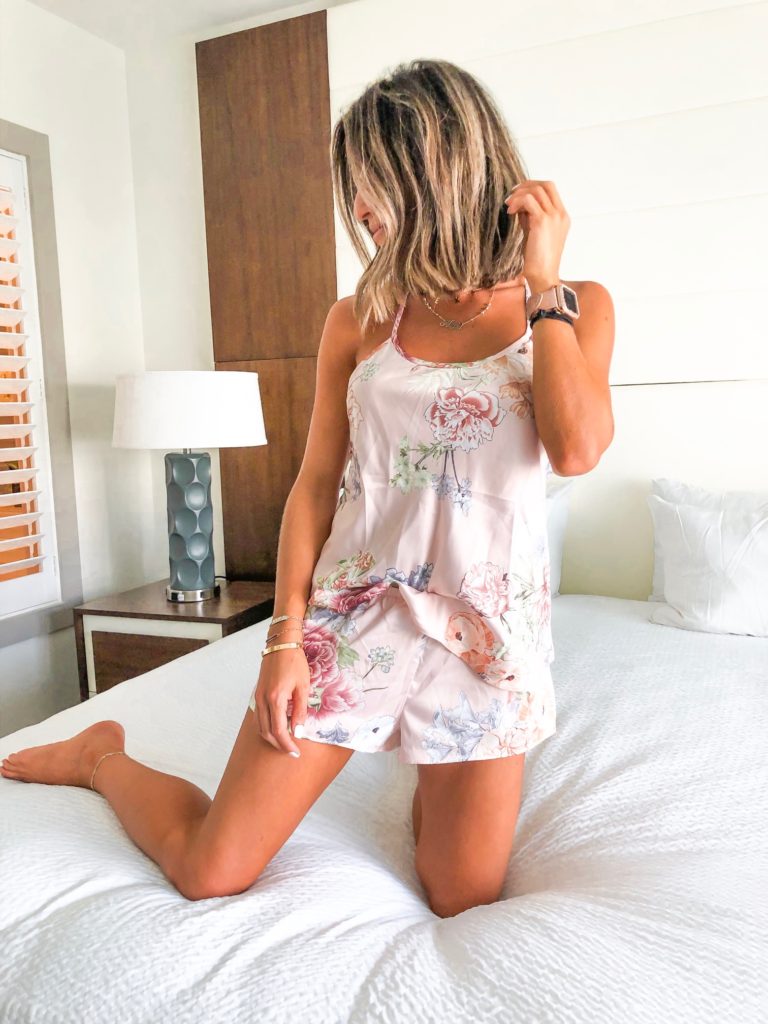 AMENITIES:
We absolutely loved the The Pointe on 30A property because it was super new and clean! Our unit had two nice sized bedrooms with bathrooms attached (both included a separate toilet and rain shower).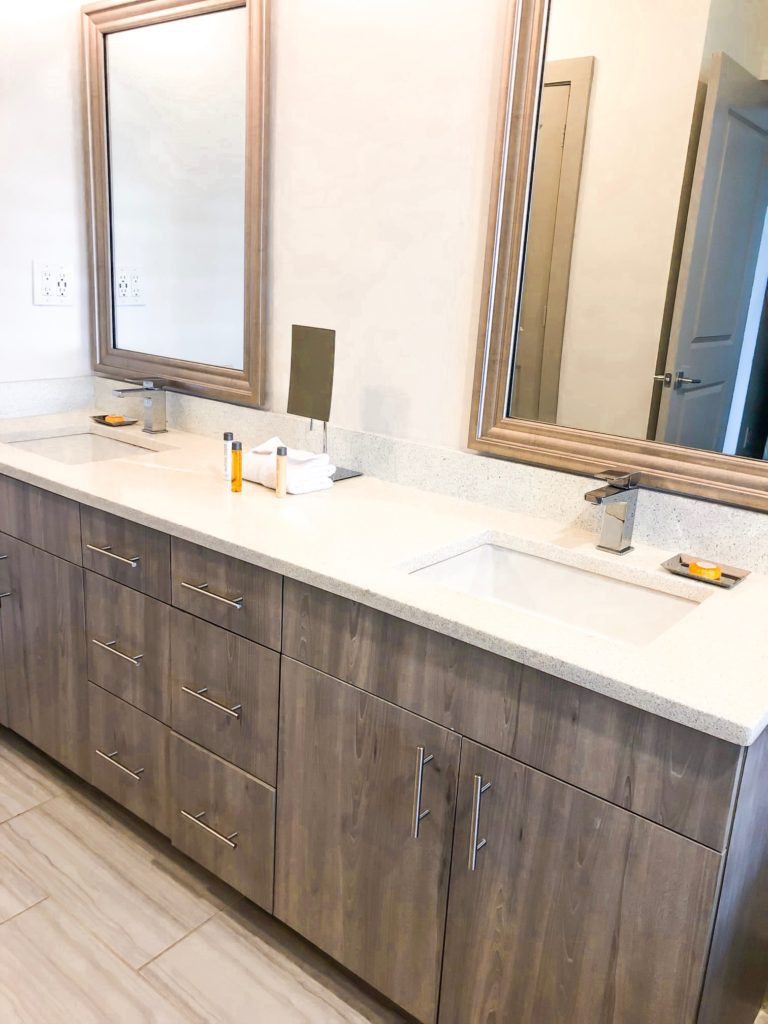 It also had a full washer and dryer, and full kitchen equipped with an oven, microwave, fridge, and gas stovetop. This is awesome for families or if you don't want to worry about having to go out for every meal!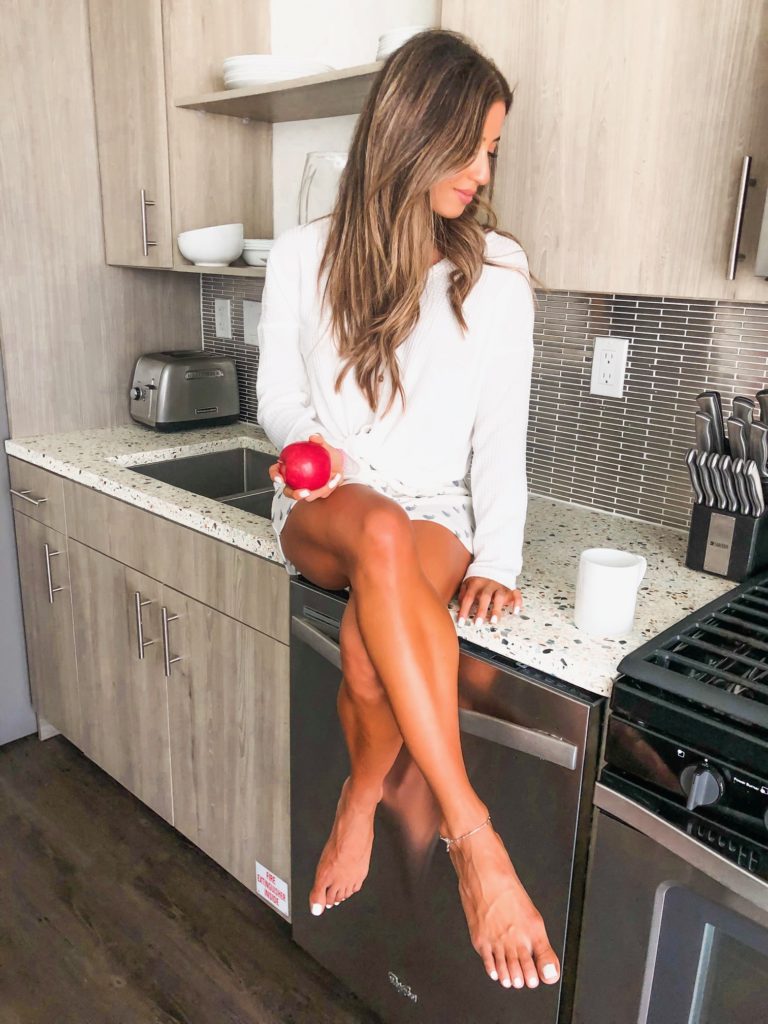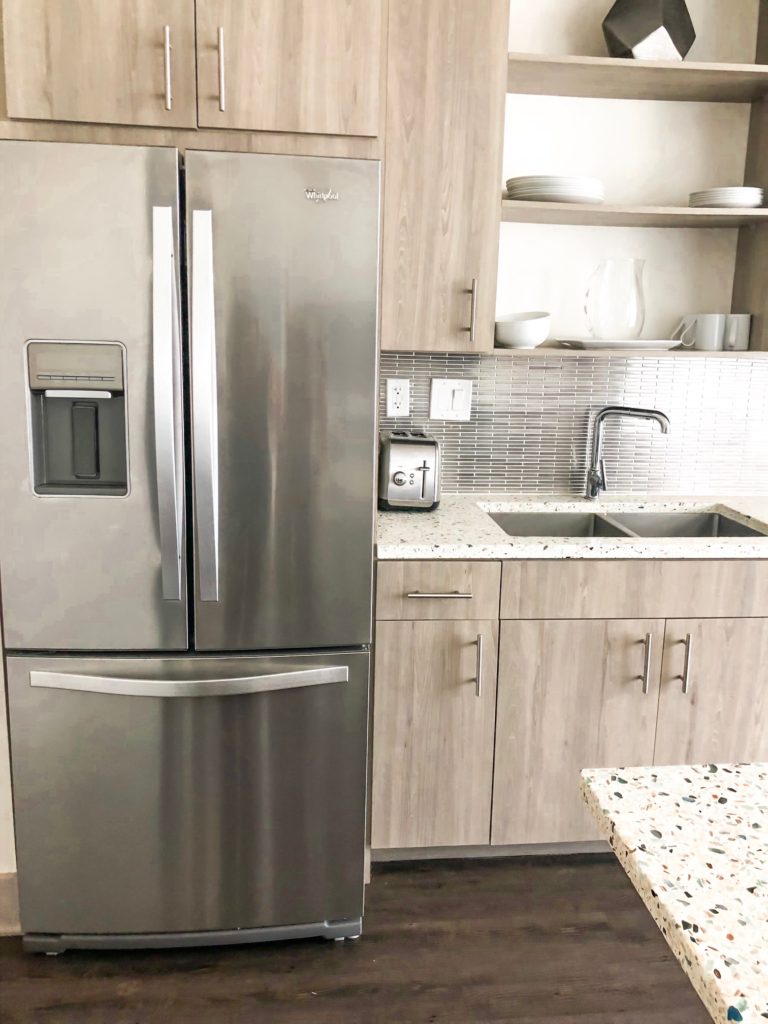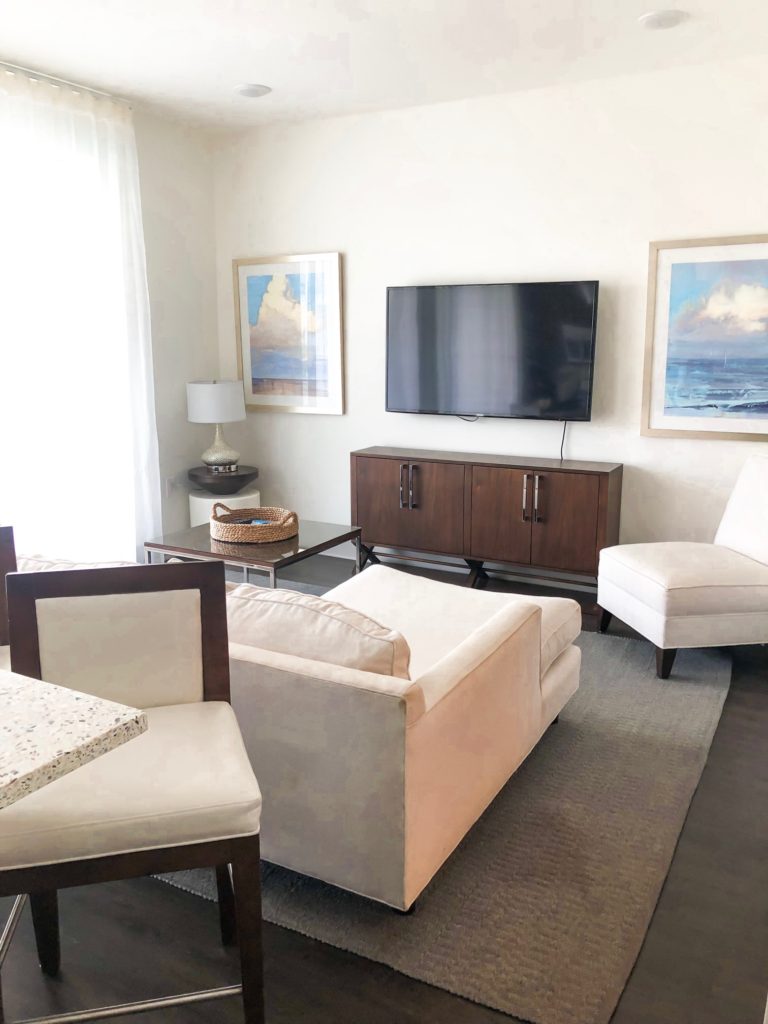 We also loved that it had a nice sized living room with a big TV. We even watched Bachelor In Paradise through an app on their TV on Hulu!
VIEWS: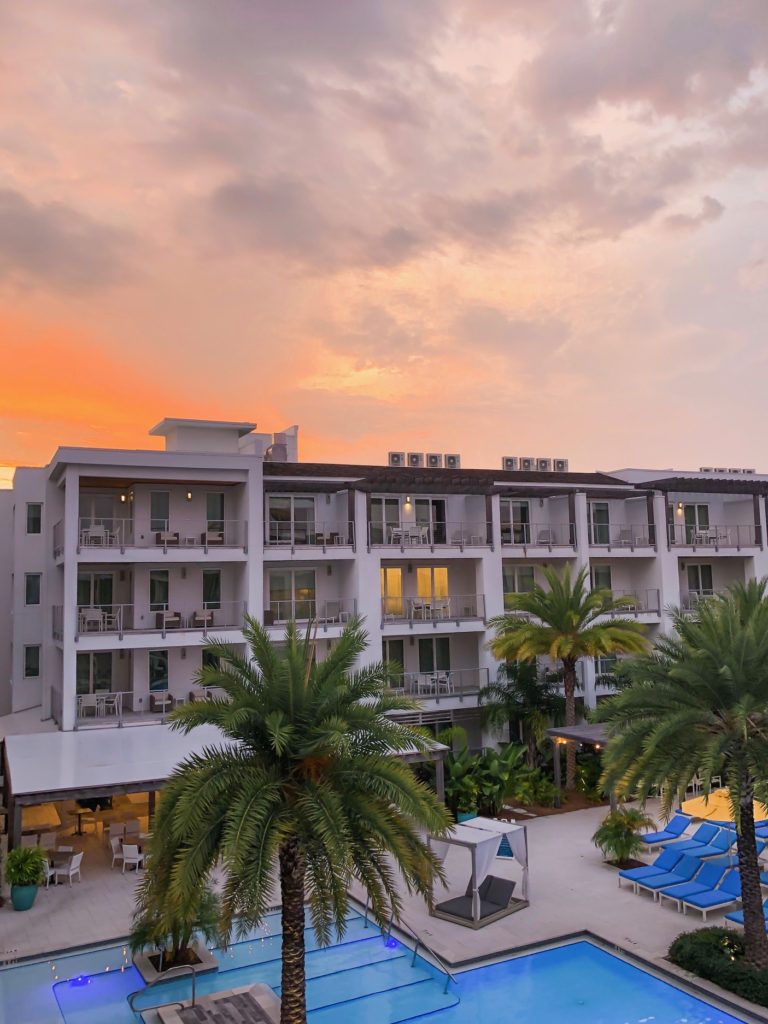 Our unit had a huge patio that over looked the beautiful resort style pool, so it was beautiful to look at during sunset!
Our favorite part of the property is the amazing rooftop lounge! We went up there to watch the sunset and the view of the Gulf of Mexico and 30A was INSANE!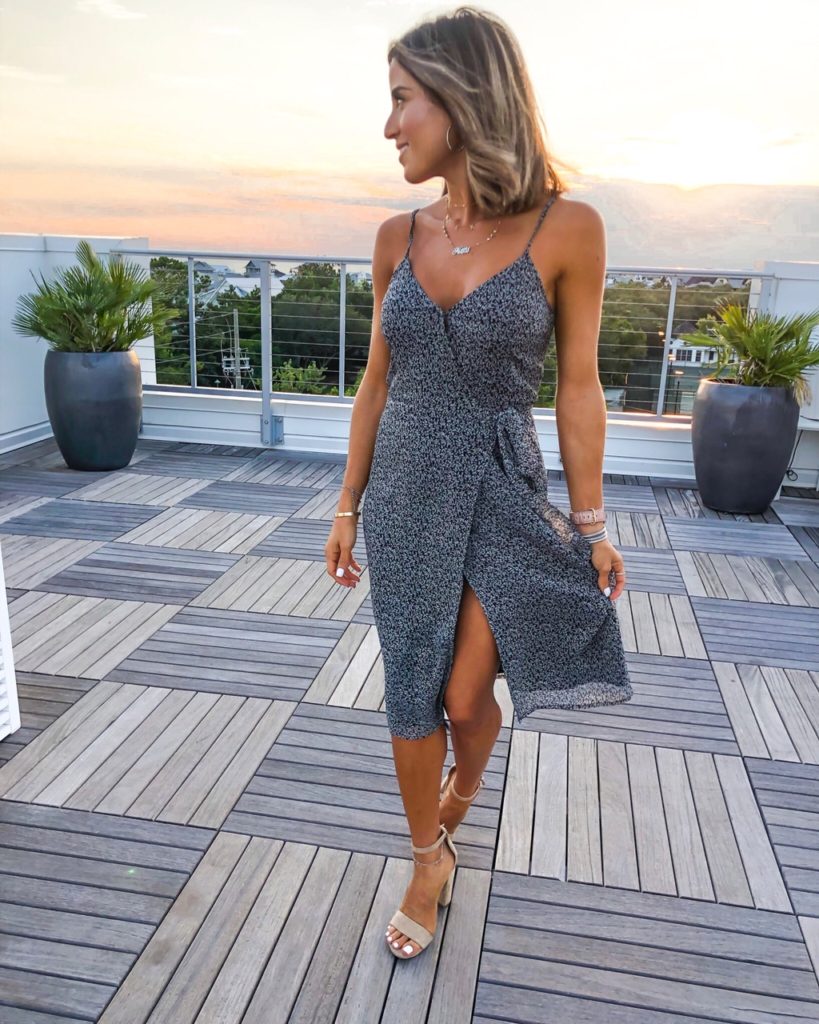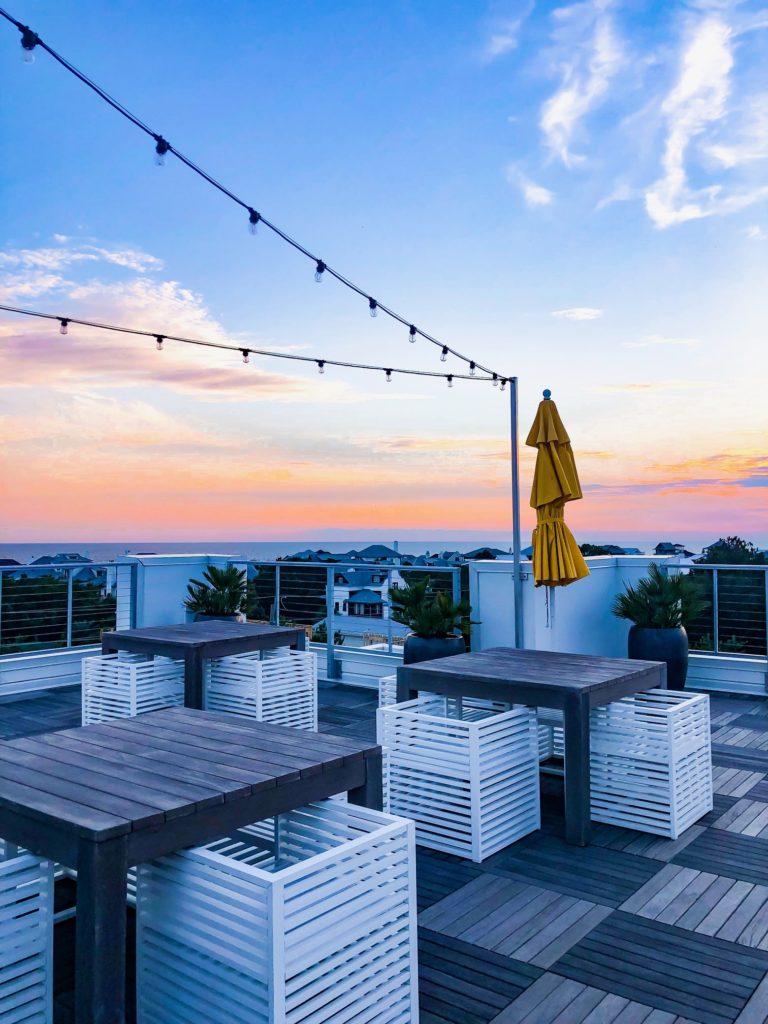 FITNESS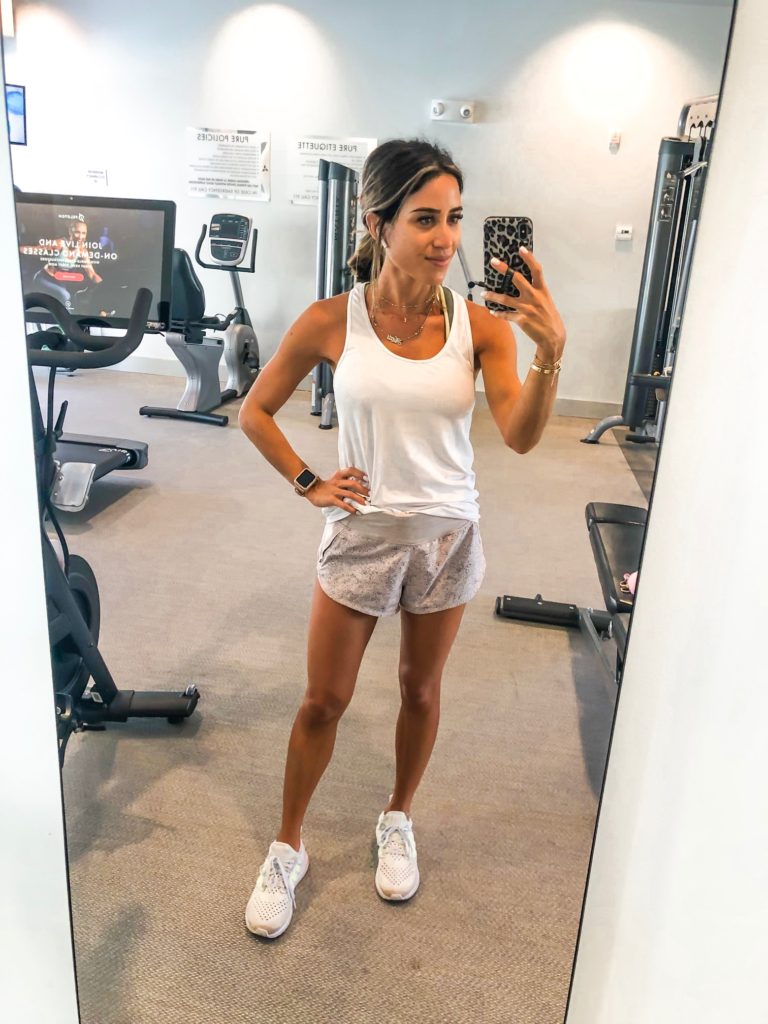 You all know we are all about having getting in a good sweat sesh, so having access to a nice gym while we are out of town is important, and we know many of you all are the same way!
Their gym was fully stocked with cardio equipment like ellipticals, treadmills, and they even had a Peleton bike! Our favorite part of the gym was The Mirror machine they had, which we have seen before on commercials and always wanted to try! If you haven't seen it, you can do on demand workouts while looking at yourself in the mirror, since the class is in the mirror! Super cool!
The gym also had mats, tons of free weights and weighted balls!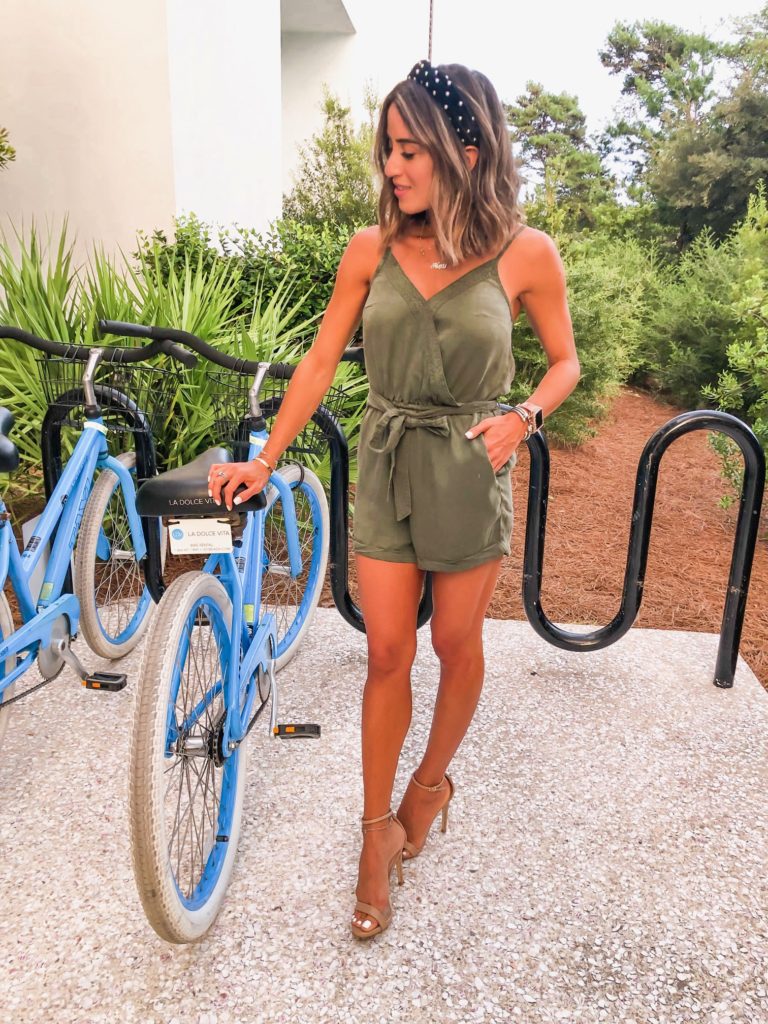 In addition to the gym, they had bikes you could rent for free to ride around the area!
POOL: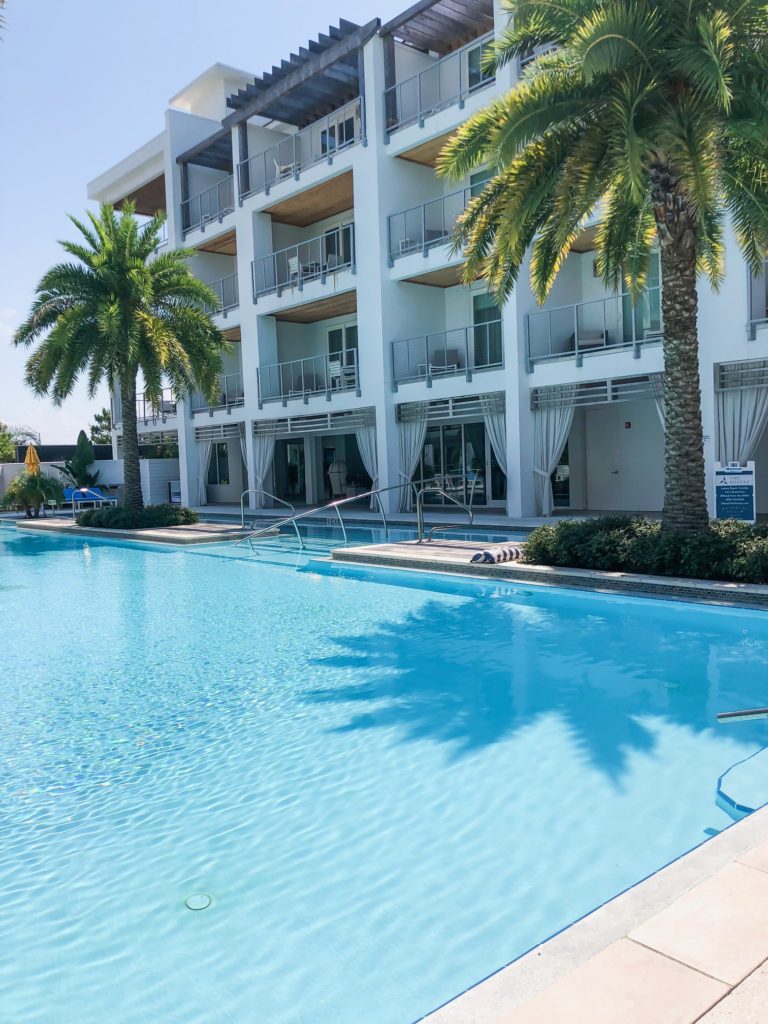 There is a beautiful pool on the property with comfy cabanas that are perfect for relaxing during the day.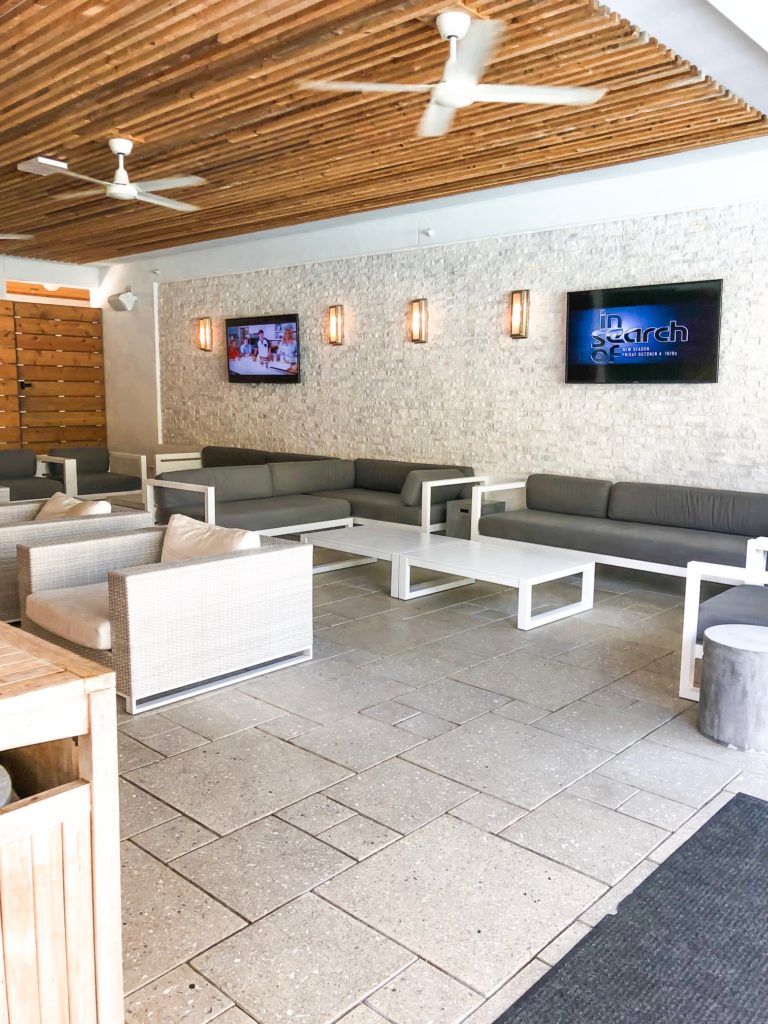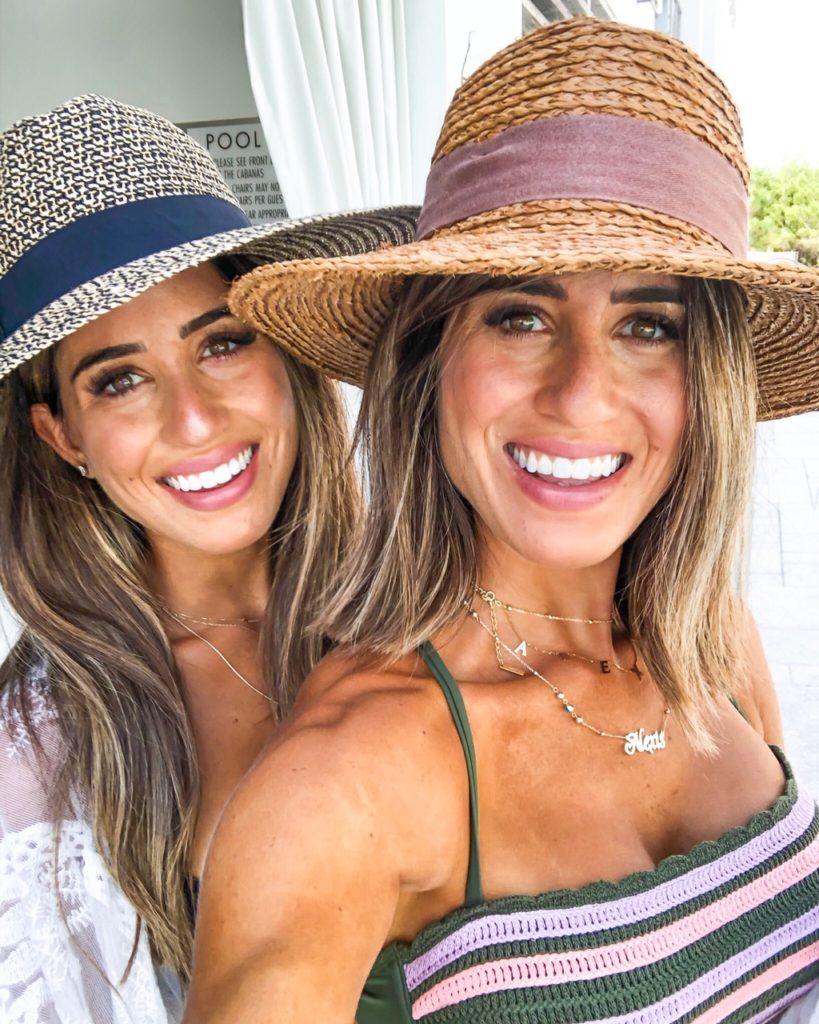 Right next to the pool, they have the La Cava lounge, which had TVs and couches to hang out!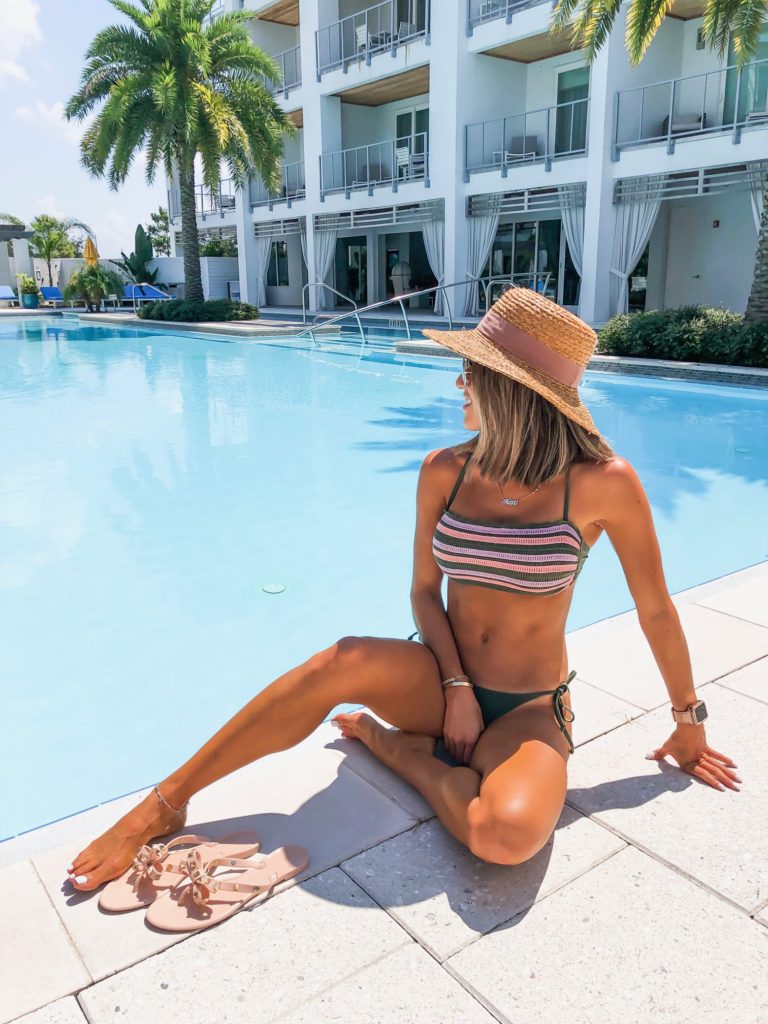 We loved stopping by the pool after hitting the beach for a relaxing afternoon/early evening!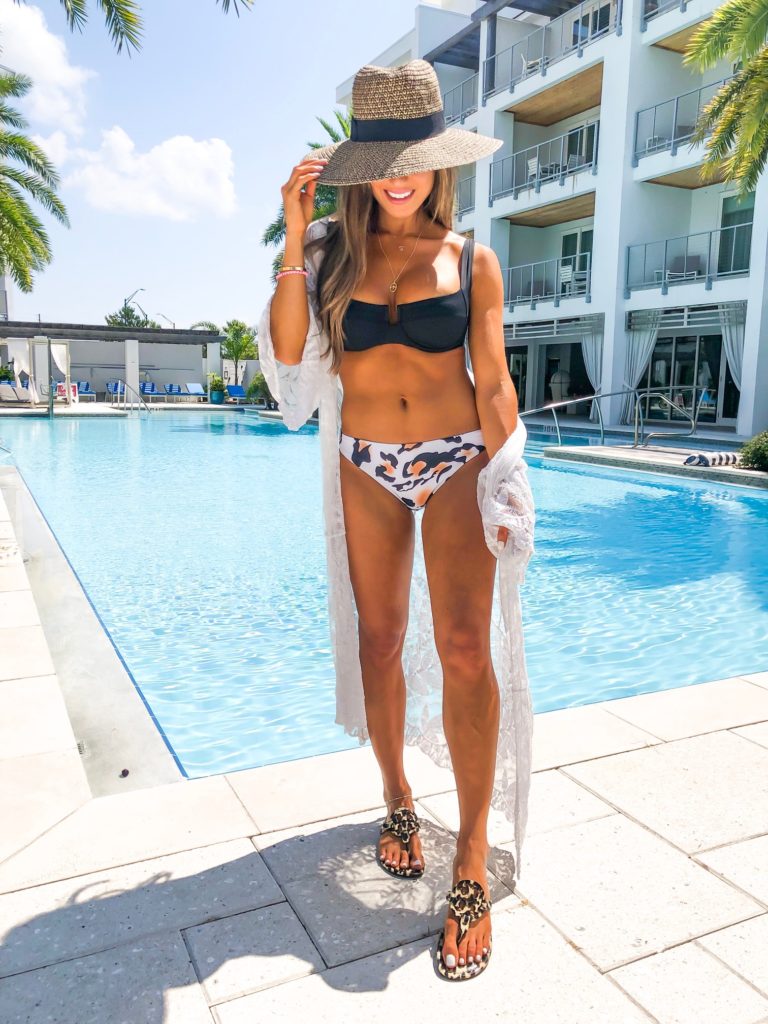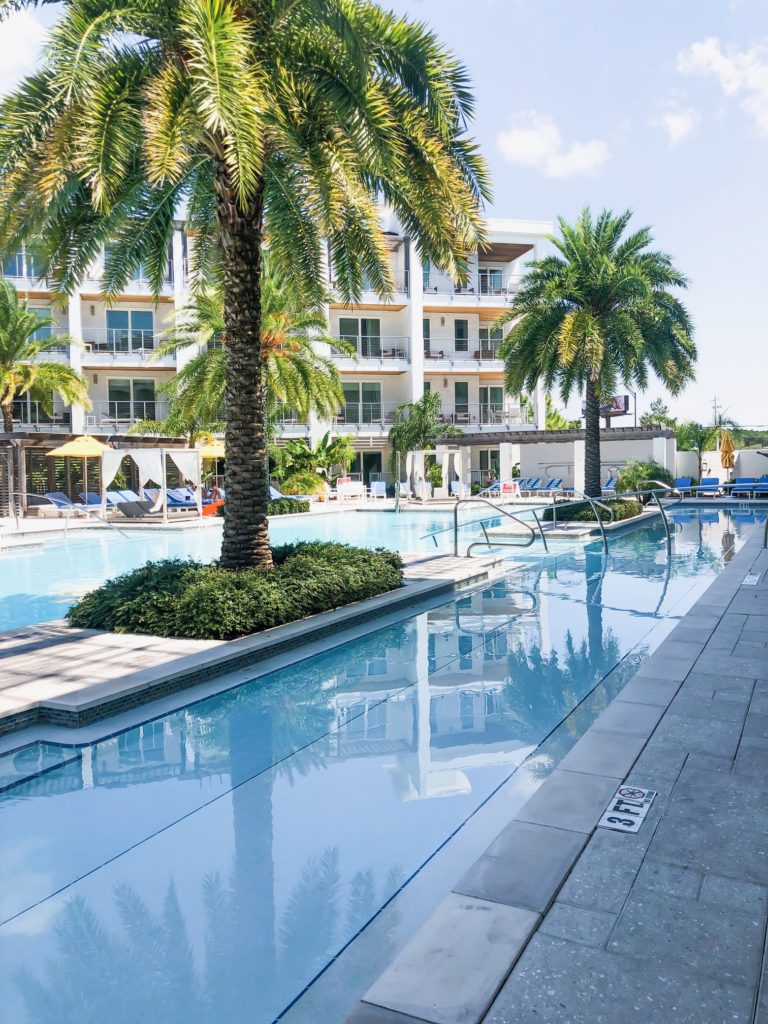 They also have a gorgeous fire pit to enjoy at night!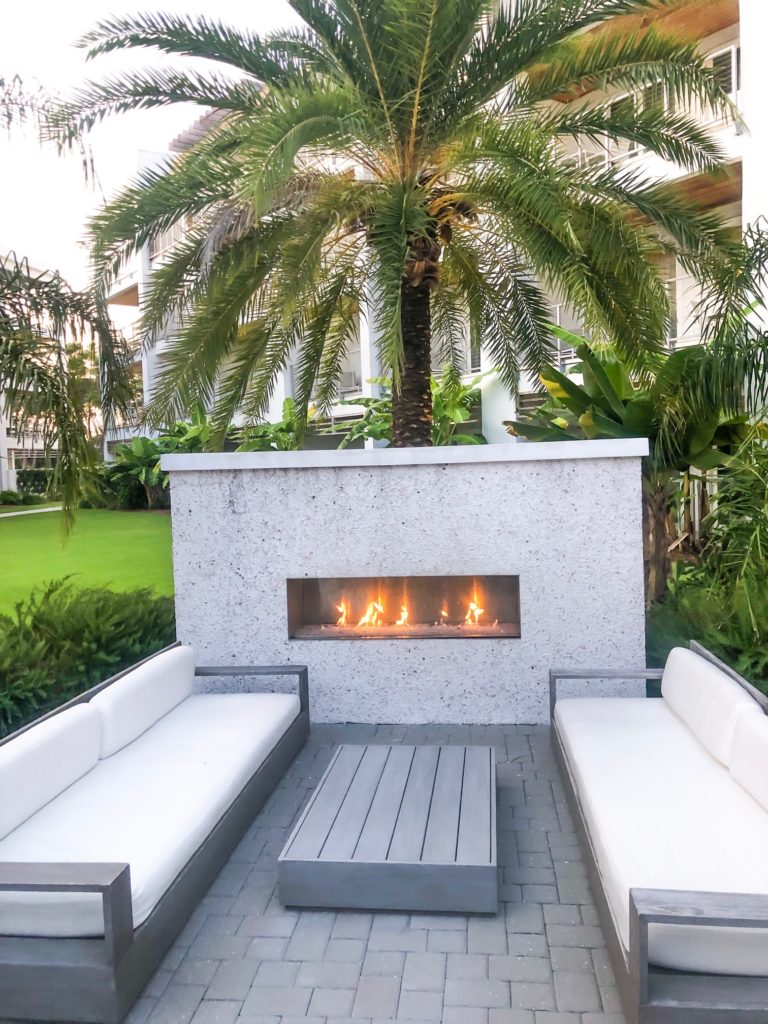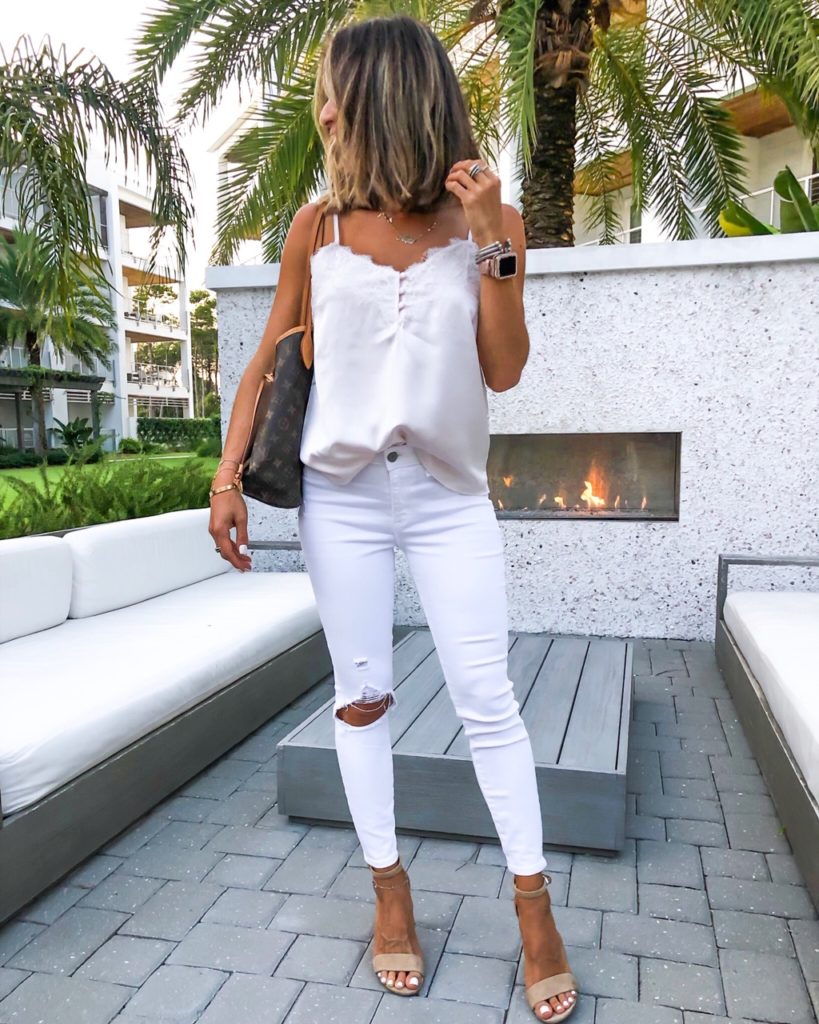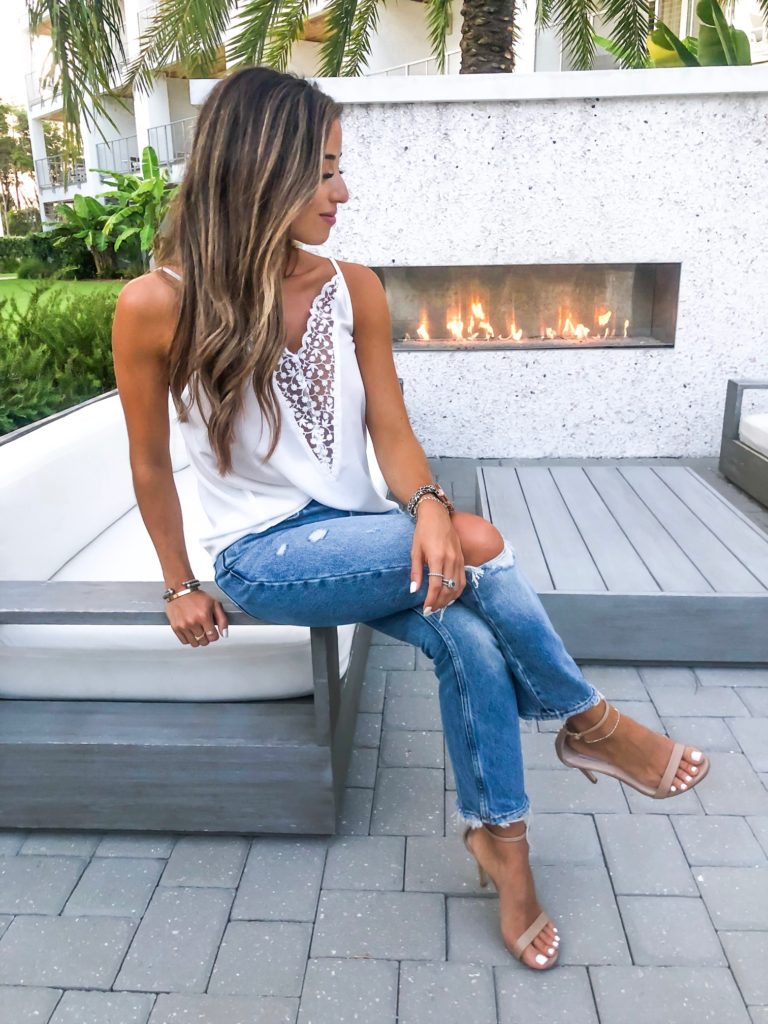 BEACH: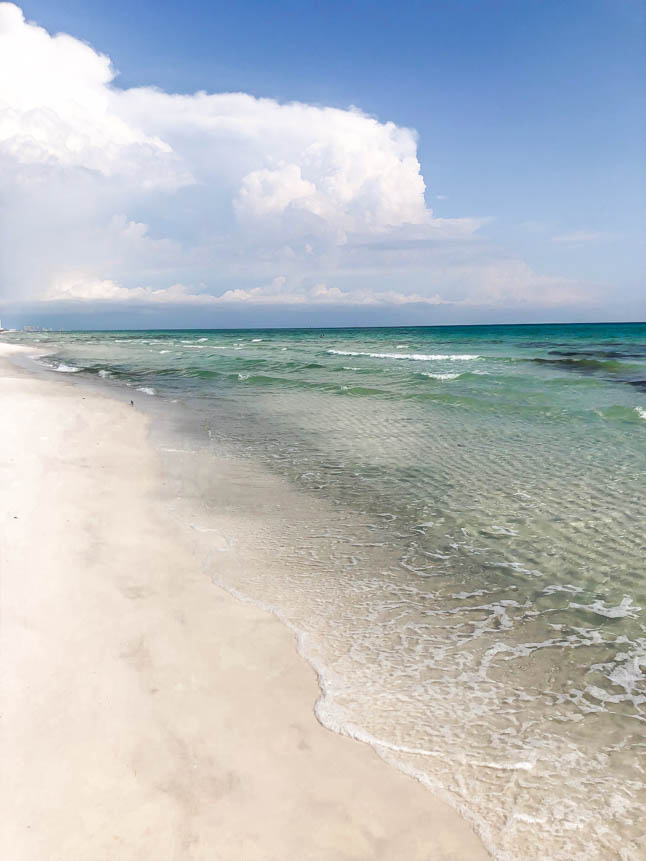 We were so happy when we saw that the beach was literally a three minute drive!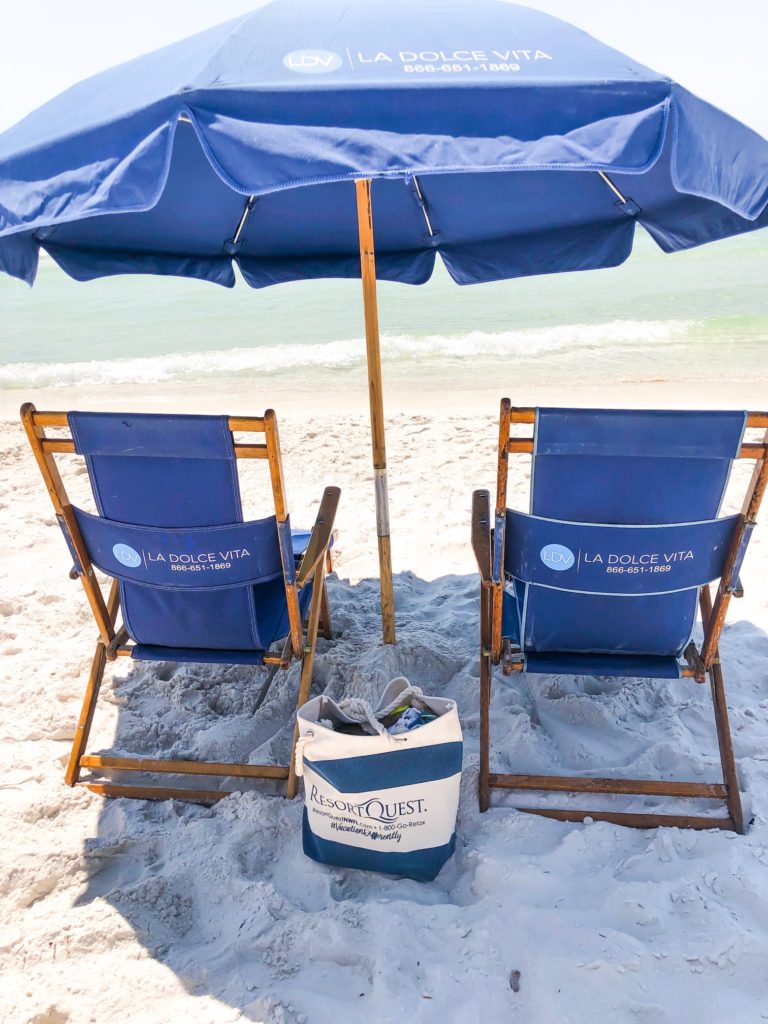 There was parking right by the beach, and they have a partnership with a rental company, so all you do is tell them your information, and they will set up two chairs and an umbrella for you!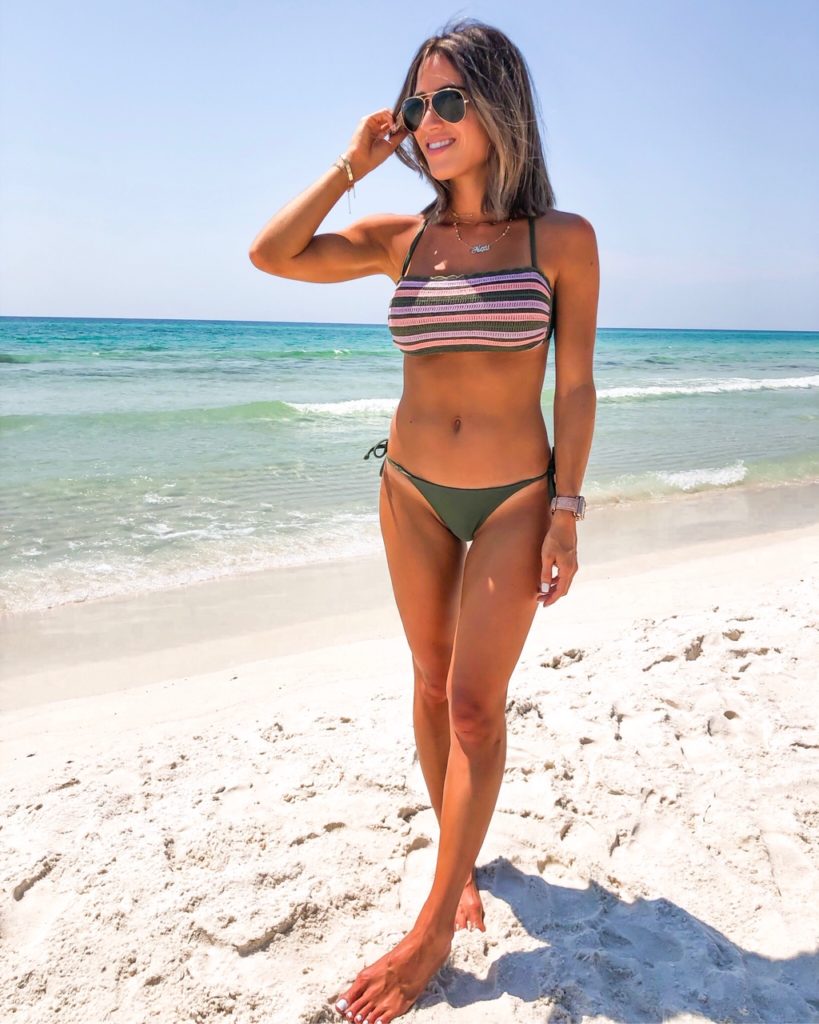 This made its super easy to go to the beach without worrying about carrying chairs or setting that up!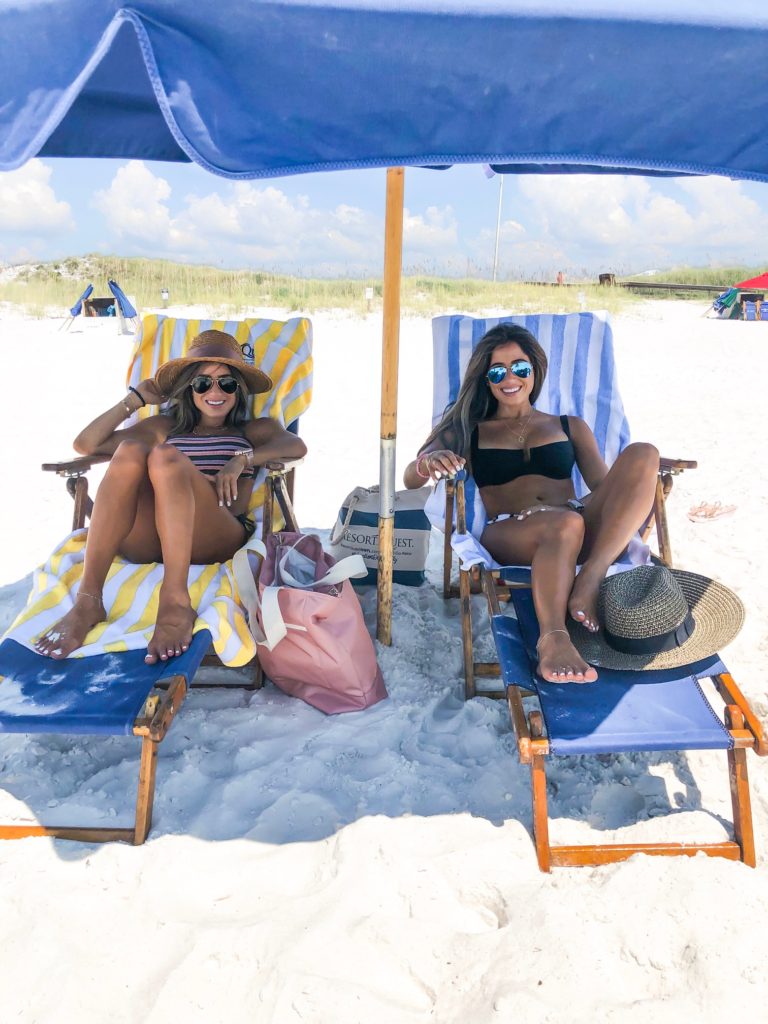 We had such an incredible time at The Pointe On 30A, and can't wait to come back soon. HIGHLY recommend this resort, even if you have been to the area before.