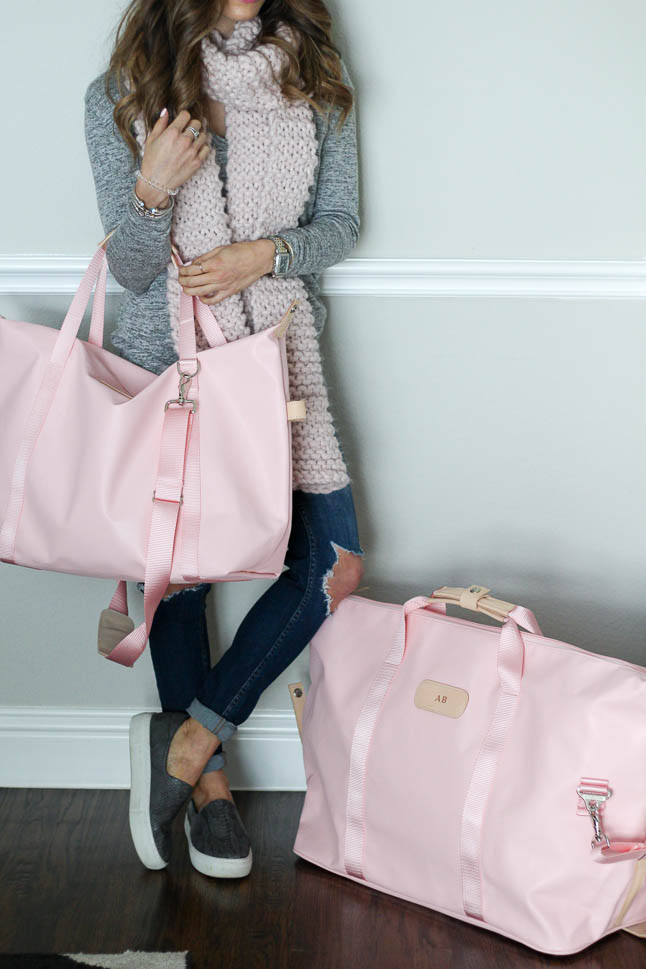 Anyone headed on a trip coming up? If you are, we are super jelly! We had some requests to share some of our tips for traveling, specifically overseas. These tips can really apply to any trip you're going on, though. Before we head out on a trip, we always like to try and pack at least one carry-on bag. We absolutely hate having to wait for our bags at the luggage carousel, UGH. Especially if we are going overseas, we always bring a carry-on bag to bring some necessities, which we will highlight in a little bit!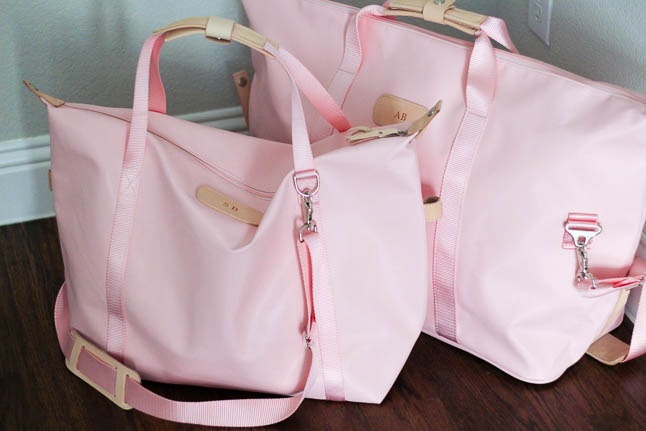 These Jon Hart Design bags are the PERFECT bags for traveling overnight, for a weekend, or even overseas. They can fit SO much in them, and they are personalized, which we love. They make a great gift, too. Can we talk about how CUTE this new pink color they have is?!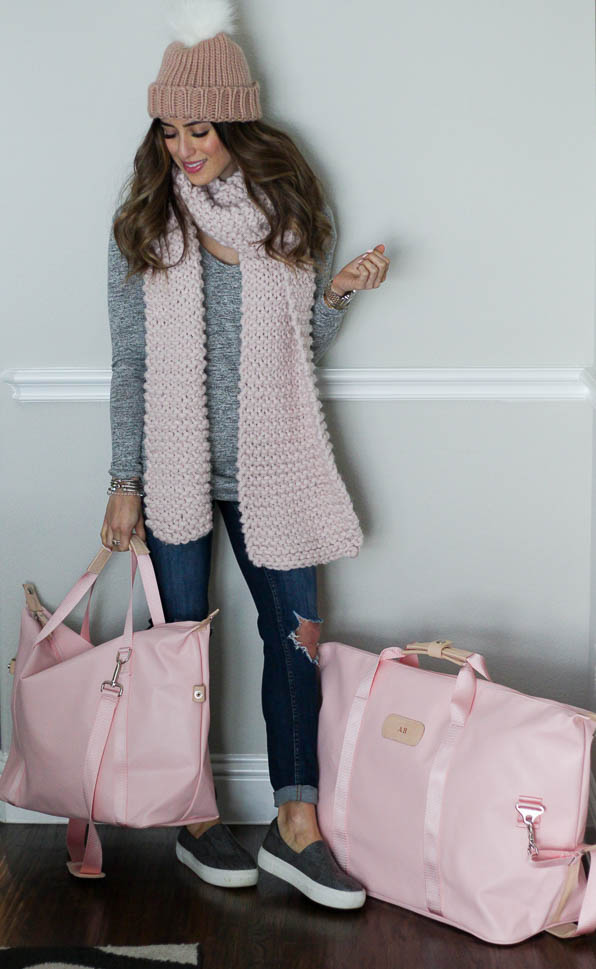 The smaller one is the Daytripper, which is perfect for day trips (like the name, haha), or it makes a great gym bag. We love using this one to go to our boyfriend's place for the night or weekend because it is a perfect size!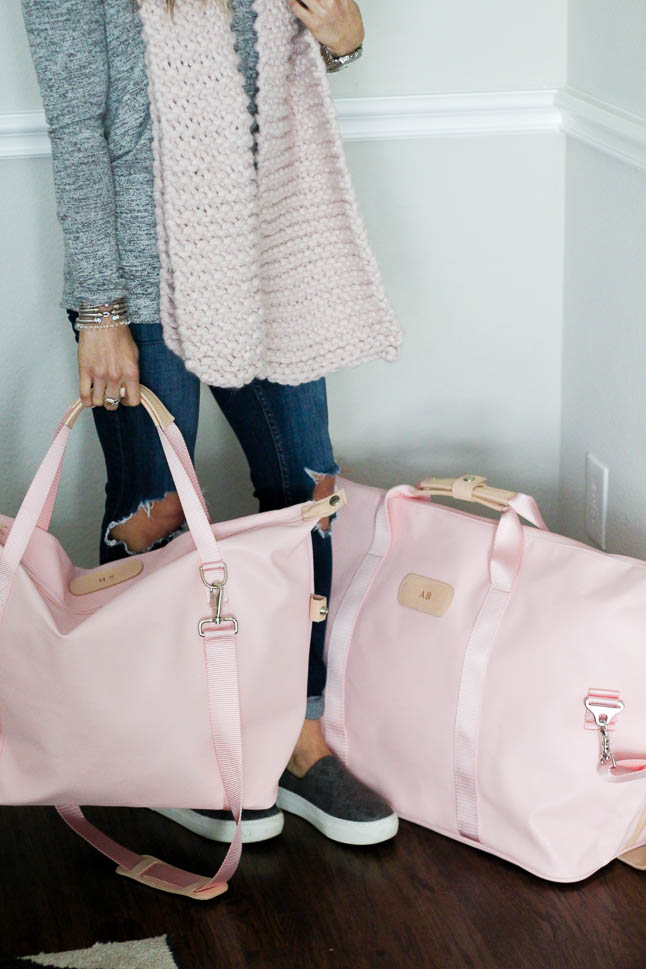 The bigger one is the Weekender Bag. This one is a great carry-on bag for traveling because it holds so much and it has a long strap to carry on your body.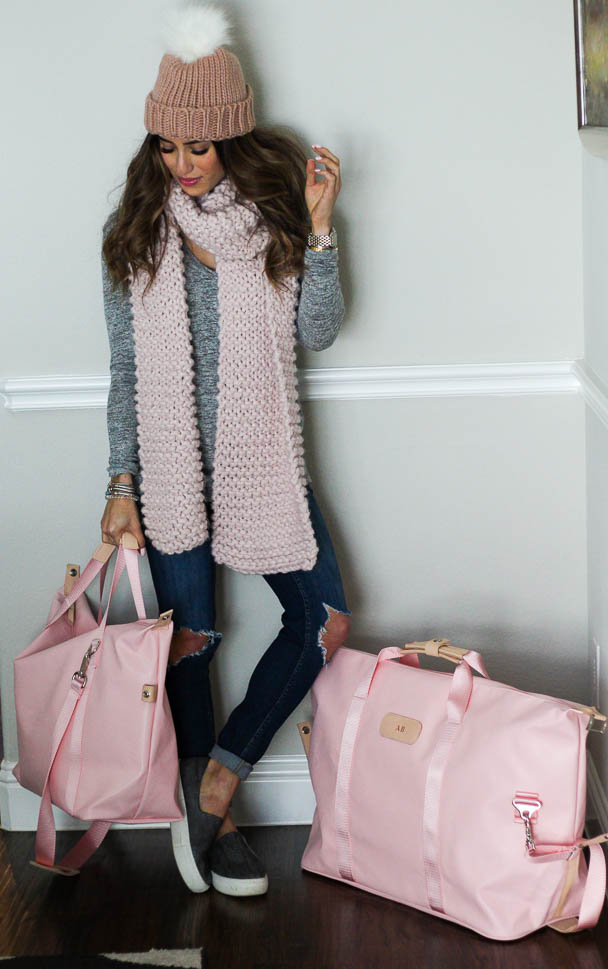 And, now for our tips:

In partnership with John Hart Design.
SaveSave
SaveSave
SaveSave
SaveSave
SaveSave