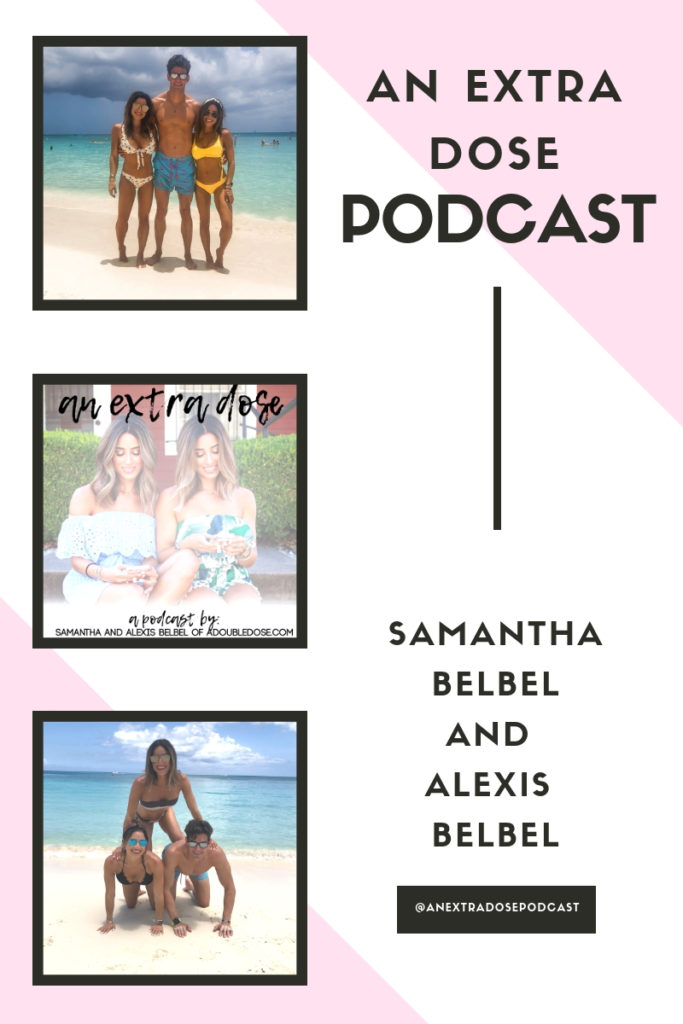 In case you missed our last episode of An Extra Dose, you can listen to that here!
A little about this episode:
On this episode of An Extra Dose Podcast, Samantha and Alexis are chatting with Taylor, Samantha's boyfriend. They are discussing what would be a deal breaker or red flag in a relationship, and what their opinions on each topic are: being "bad" at texting, playing "games" in the relationship, grooming, excessive hair, being very opinionated, and more!
Listen to our previous episode with Taylor here.
ALSO, we would LOOOOVE to hear your feedback. Don't forget to rate + review us on iTunes.
To listen to the episode, click the PLAY button at the top, or you can search "an extra dose" in iTunes or the podcast app!
Have a question or topic idea? — Send any questions you wanted answered on An Extra Dose to [email protected] OR comment below on this post.
**In case you miss any of our future episodes of An Extra Dose, you can listen to them under on our main page (adoubledose.com > Podcast).
Want To See Some Similar Posts?
How To Find The Right One With Dating Expert Samantha Daniels
Q +A With Samantha's Boyfriend, Taylor
Navigating The Dating Scene In Your Twenties
5 Tips For A Great Relationship
What Qualities We Look For In A Guy
Podcast: Play in new window
Subscribe: RSS