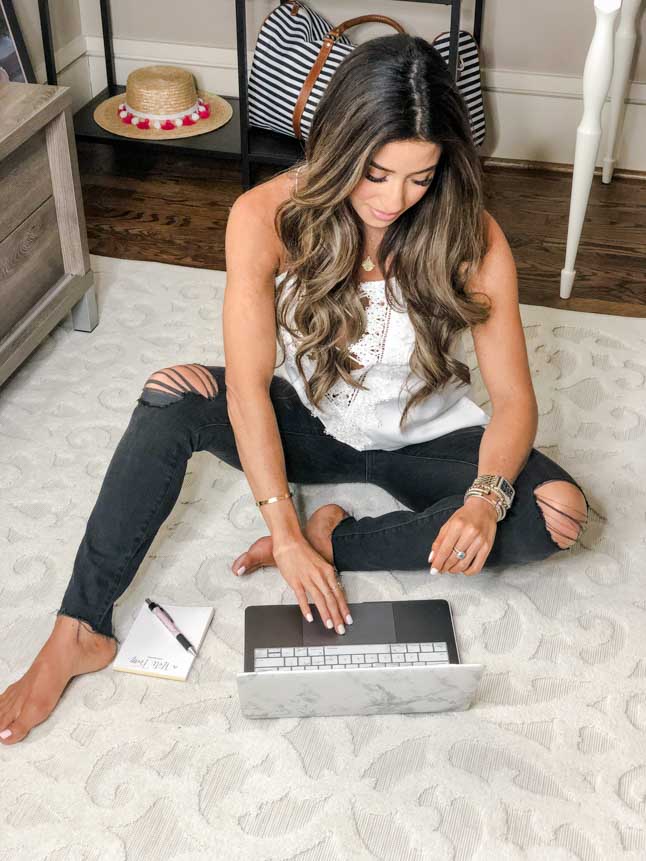 We are SO excited to share today's post with you all! We are FINALLY sharing our home office tour with you. The main highlight of this room is this gorgeous area rug from Orian Rugs.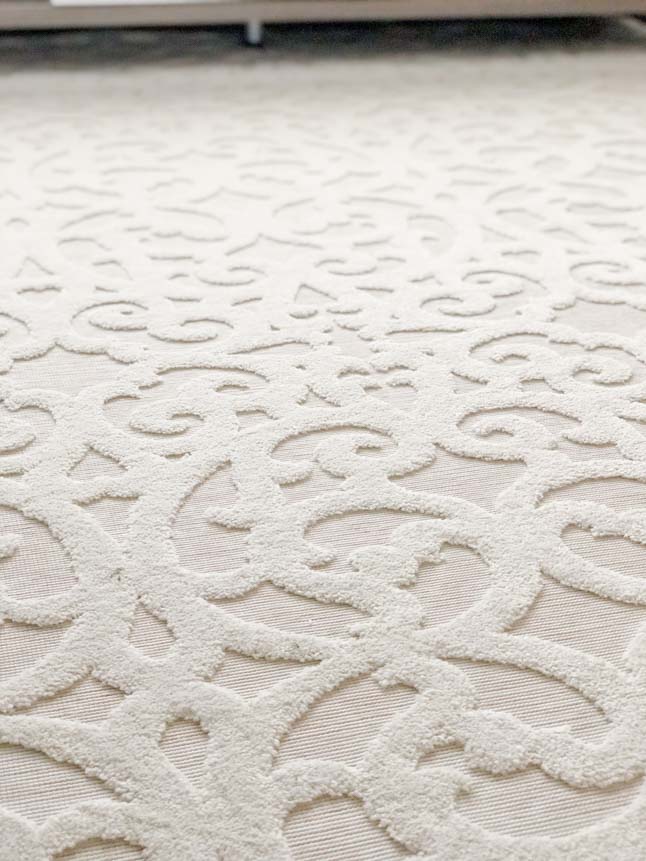 We had been wanting to redecorate and organize our office for quite some time, and if we are being honest, we spend wayyyy more time typing away on our laptops in the kitchen than we do in our home office, BUT, hopefully now that it is looking put together, we will be more inspired to work in there!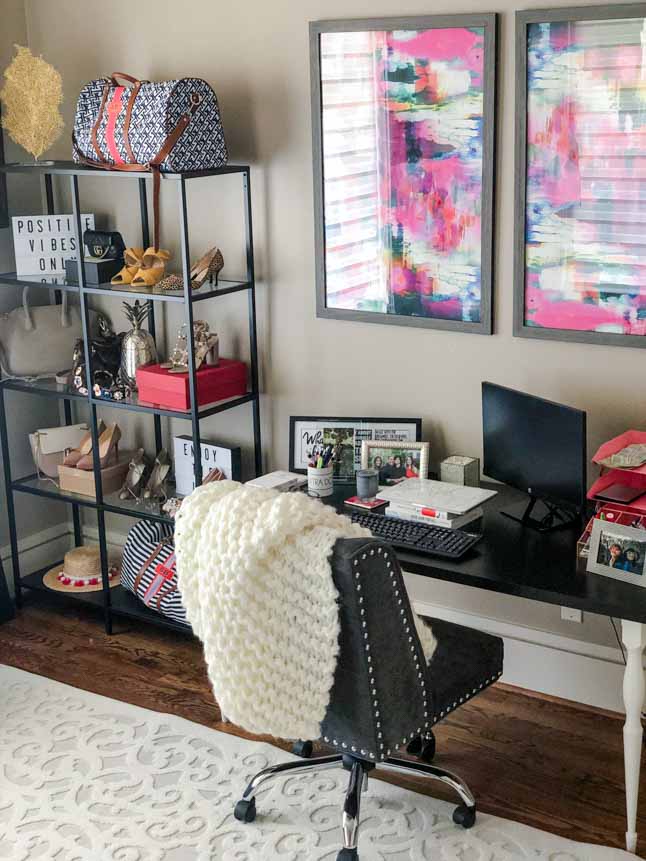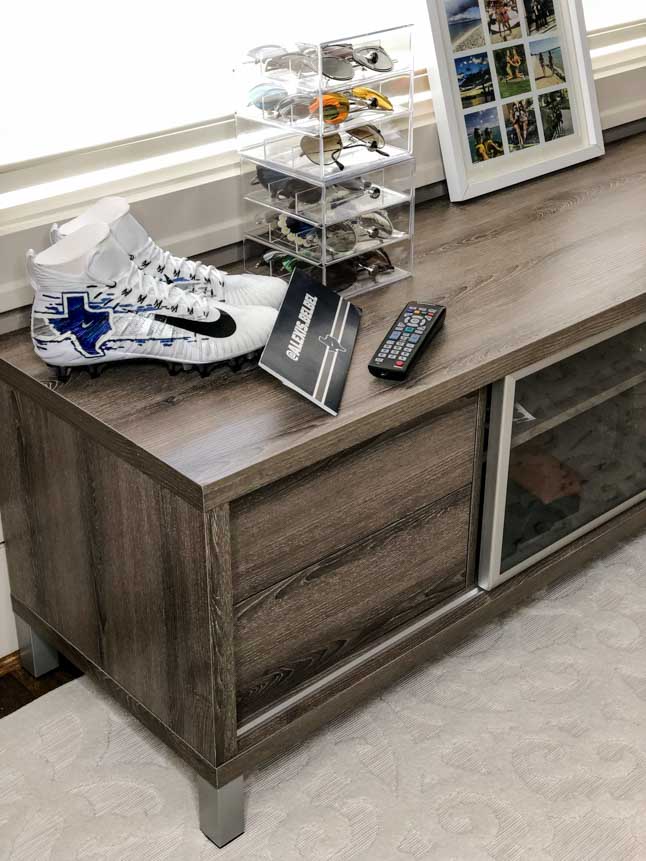 First things first: this rug is lighter colored, but if you do happen to spill something on it, it cleans up very easily! We vacuum ours a lot to prevent any stains from forming.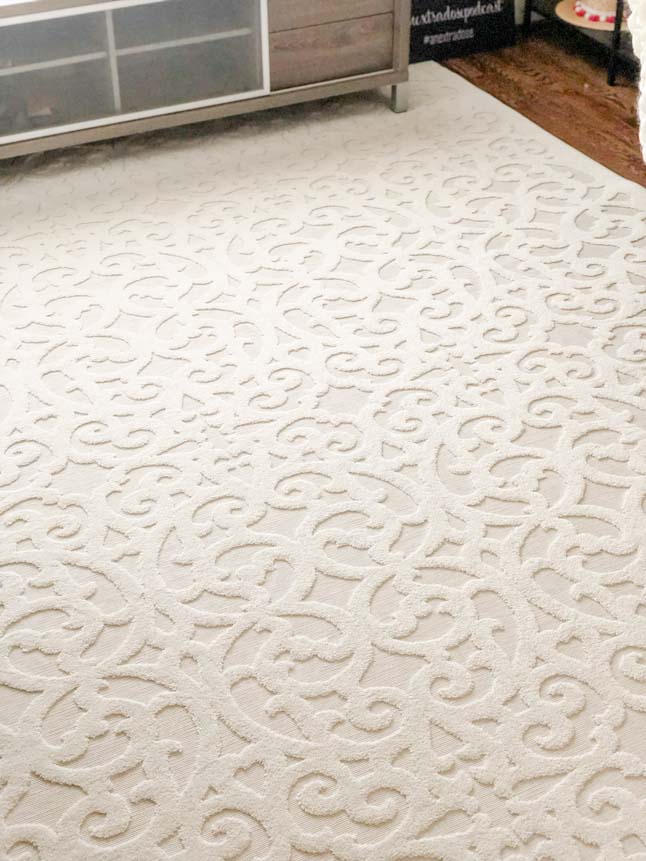 This rug is from The Boucle Collection and it is actually indoor and outdoor, stain and fade resistant, and non-shedding, so you can use it in so many areas in your home!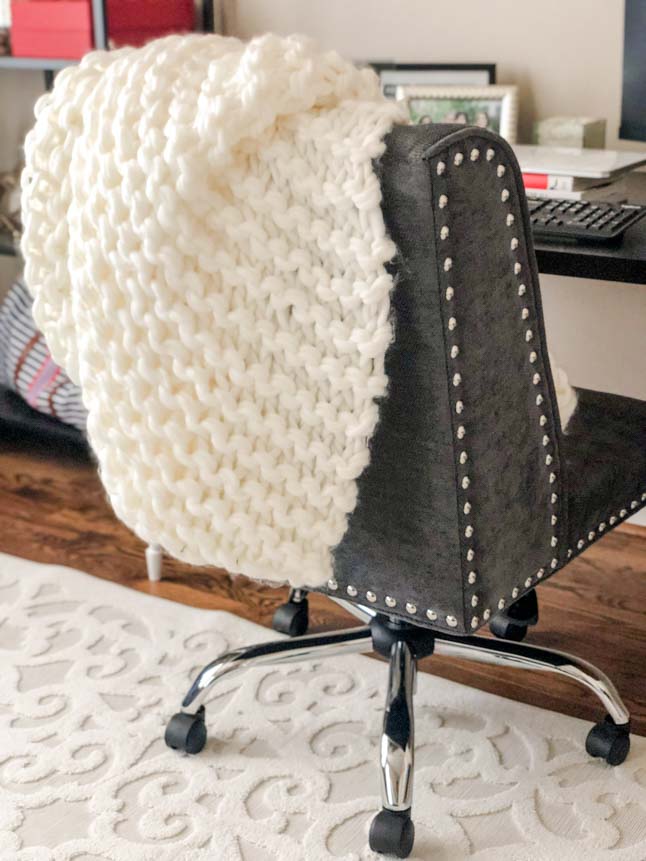 All of their rugs are made in the USA, and what is even cooler is that their company has eliminated all waste, and is a zero landfill manufacturing facility, which is SO impressive!
We loved this area rug so much that we actually ended up also getting the runner size for our kitchen and LOVE how cozy it makes our kitchen feel (see the last photo in this post!)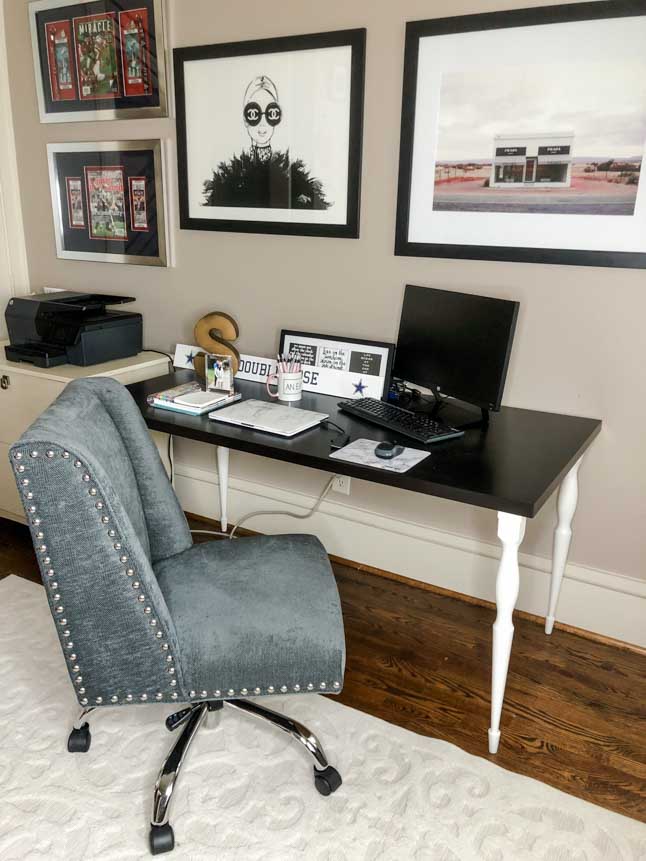 Now, more about the office! We actually got these desks from Ikea a couple years ago, but we found some similar white desk options for you all below: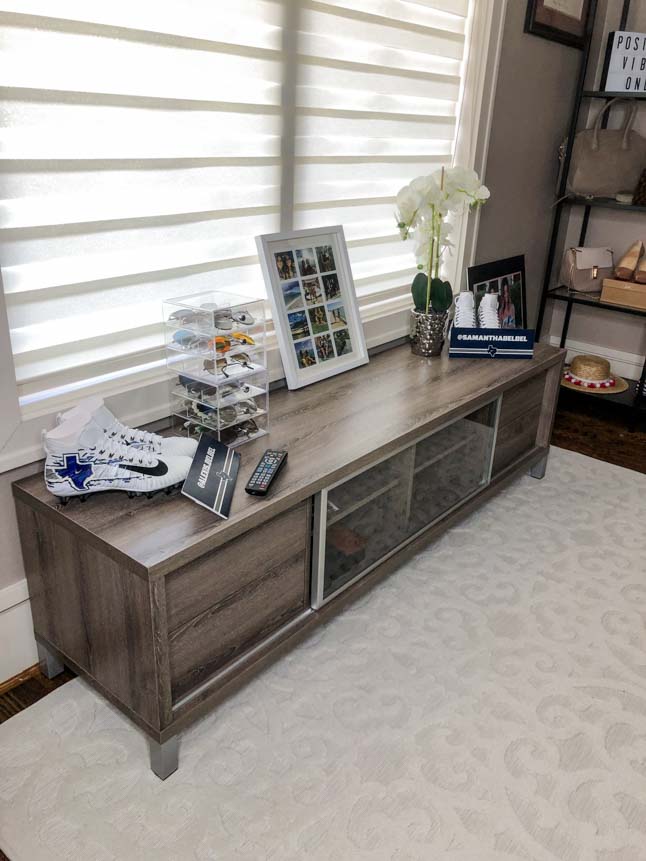 We got this shelving unit to decorate our office with bags and other accessories! You could also put books or other stuff on the shelves.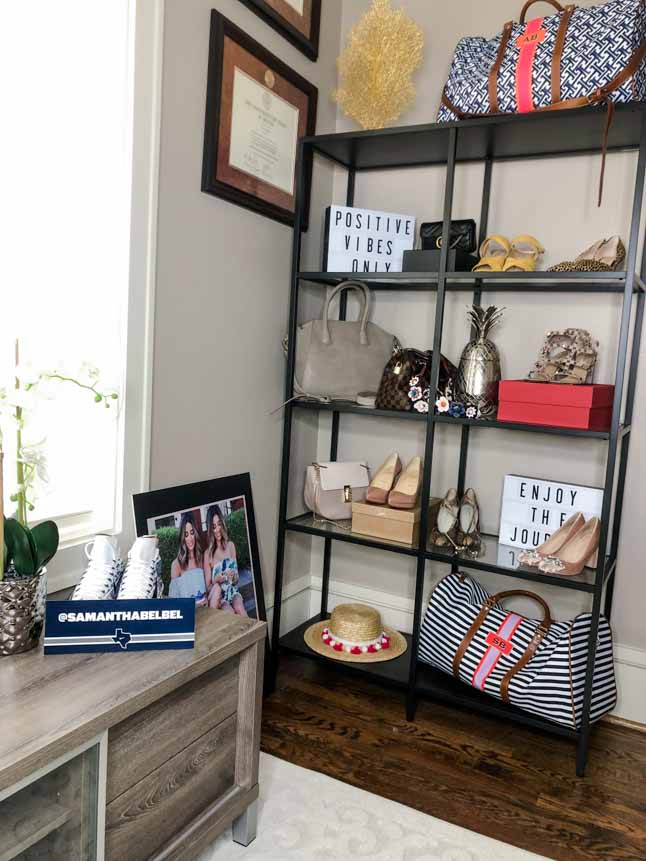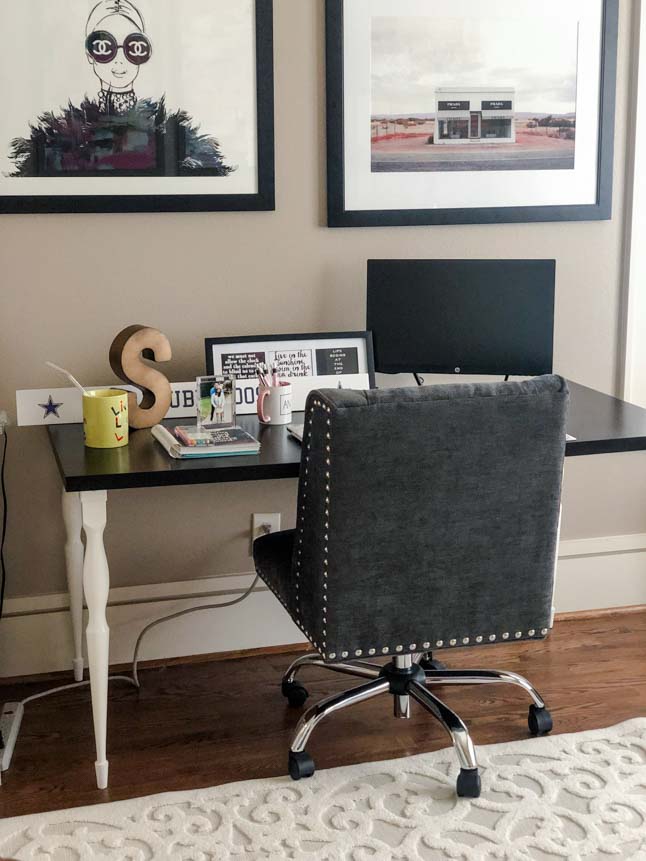 These grey swivel chairs are so comfy and they are adjustable!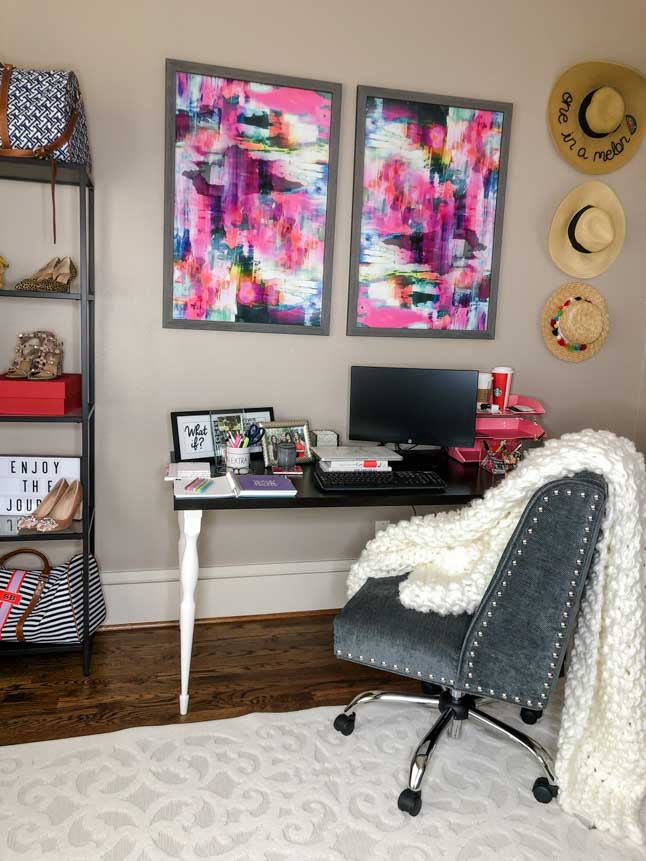 This console is great for storage and we keep our pens, office supplies, and other materials in here!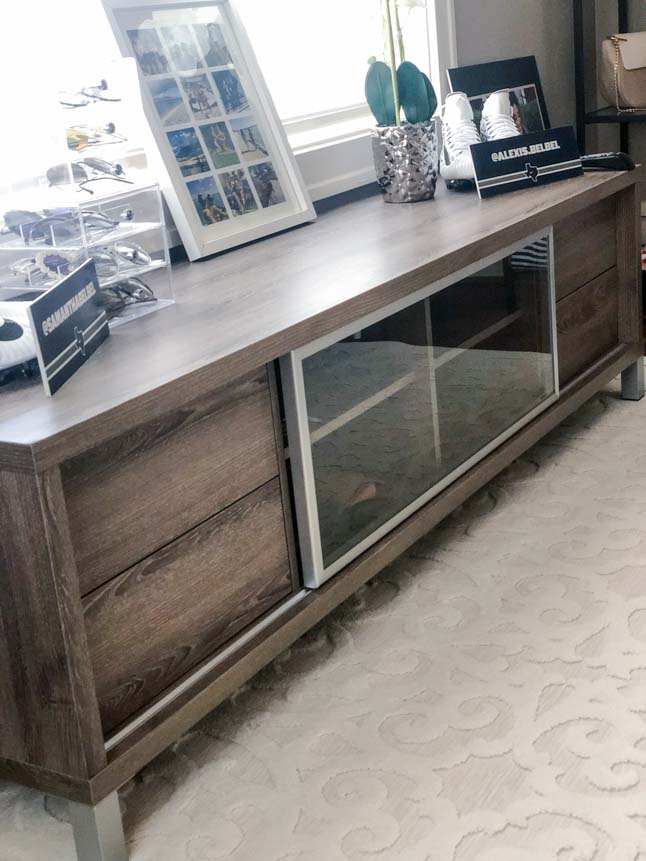 We got this great acrylic organizer for our sunglasses and we love it because we can see all of the ones we own, and they serve as some decor as well!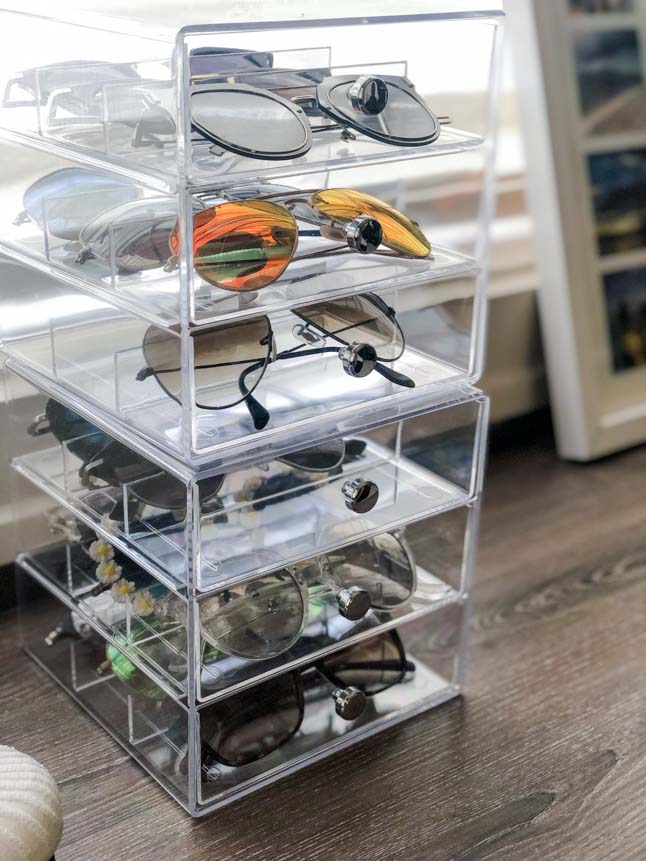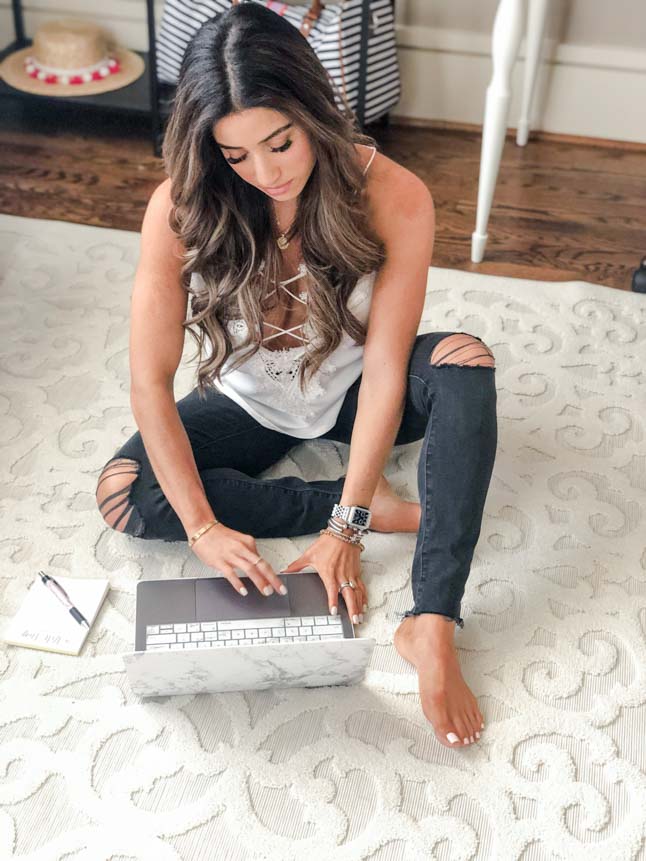 Here is a close up of how the rug looks! It is STUNNING!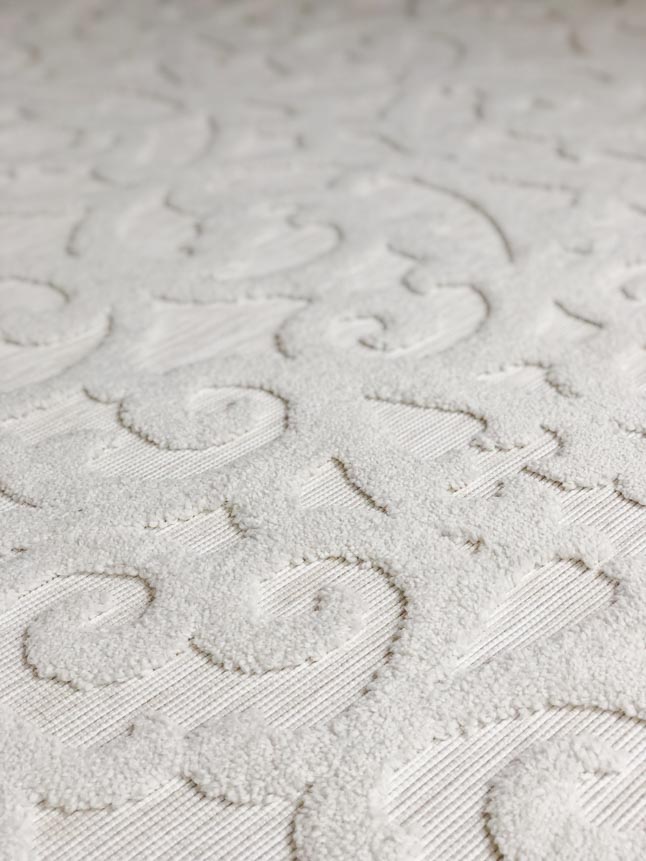 Here is how the kitchen runner looks! We love how it pulls the cabinets and everything together!