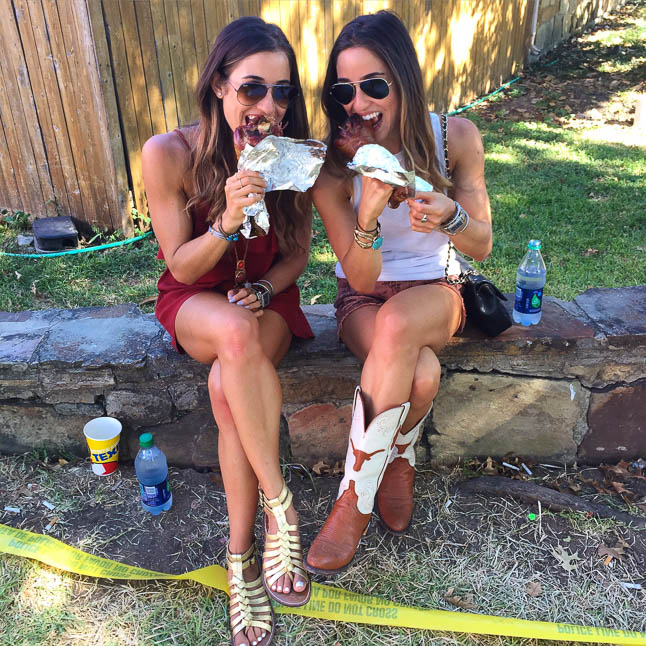 We hope you are all having a great weekend! We are still in NYC and loving it! We will be sharing another blog post on that soon (hopefully) once we get back. We think it is kind of fun to share some of the not-so-instagram-worthy pictures for you all to see and feel like you're there with us. Maybe you don't want to feel like you're there with us, but either way, we will pretend you do 😉
Oh, FYI, these pictures are kind of out-of-order because I was too lazy to organize them, so pretend they're in order.
Anyways, we went to TWO football games last weekend. Both of them were so fun! If you didn't know, we are major football fans and went to Texas, so we are definitely obsessed. Our mom flew in because she also went to Texas, and is even more addicted to football than we are. She is one of those fans that will stay in the rain, heat, cold, you name it. We have to say, we are not that die-hard. Actually, last year, during the Texas thanksgiving game, we left the game because we were hungry (and bored) and went to Old Navy down the street because it was Black Friday. I know, what kinds of fans are we?! But, Texas was getting killed and we were bored.