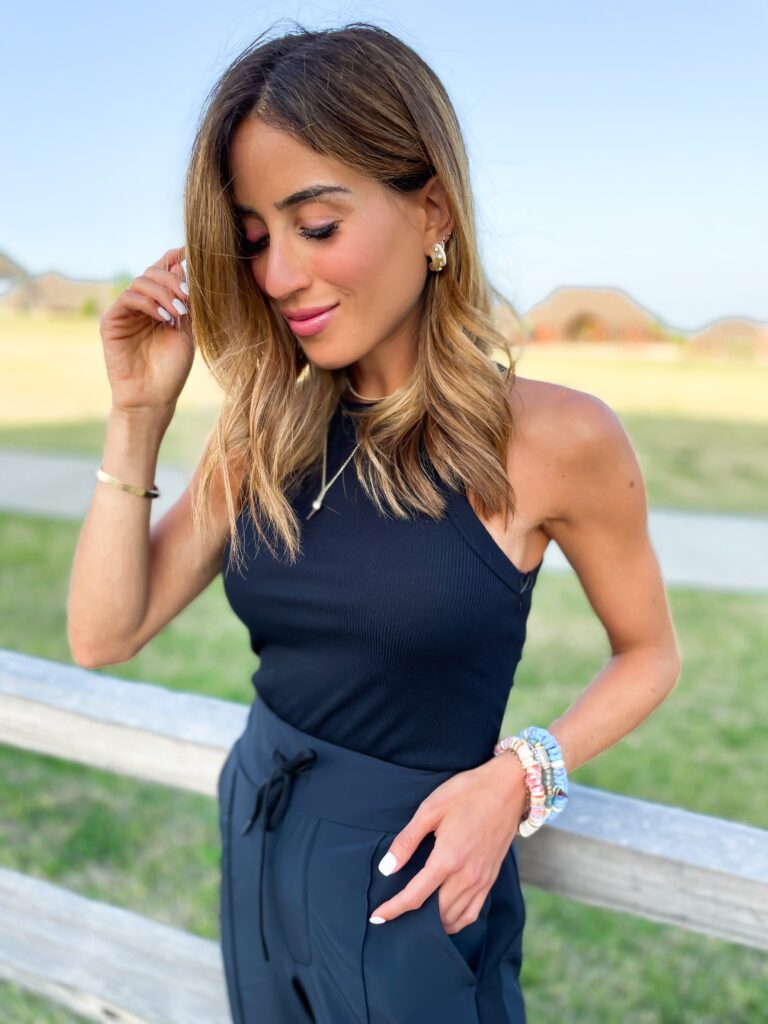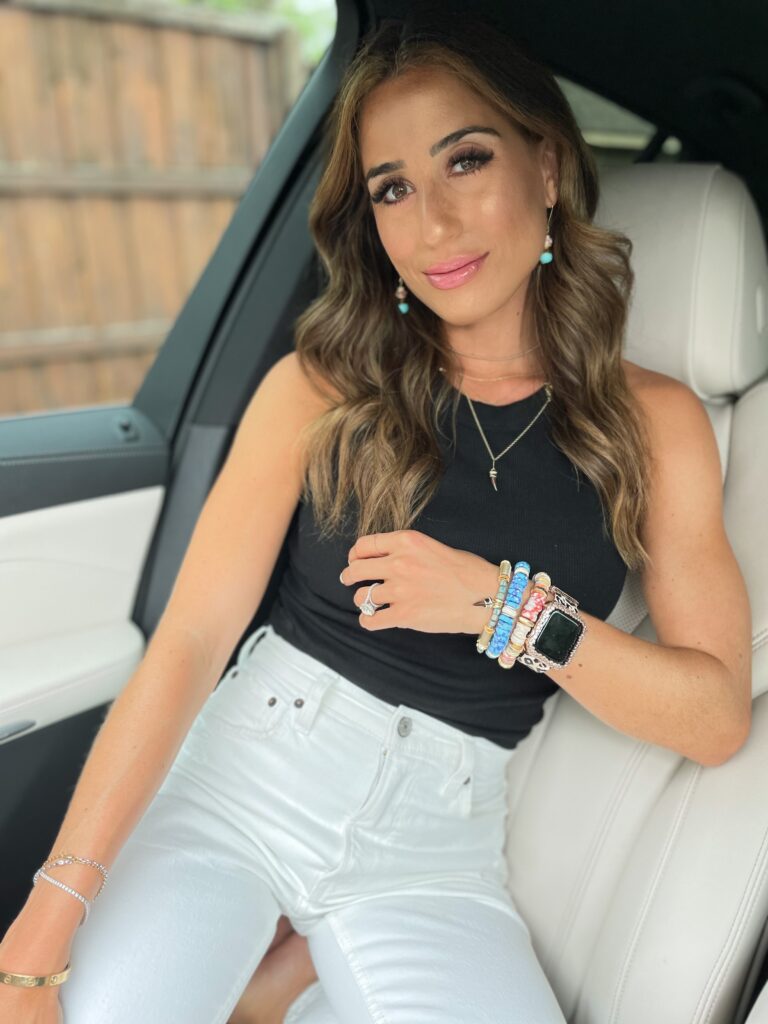 A few years ago we spoke on a panel of female entrepreneurs and it was so incredible to hear people's journeys and determination. One of the ladies we had the pleasure of speaking with was Brittany Underwood, founder of Akola. She started her incredible business in 2007 after visiting Uganda and seeing how much she could help out there.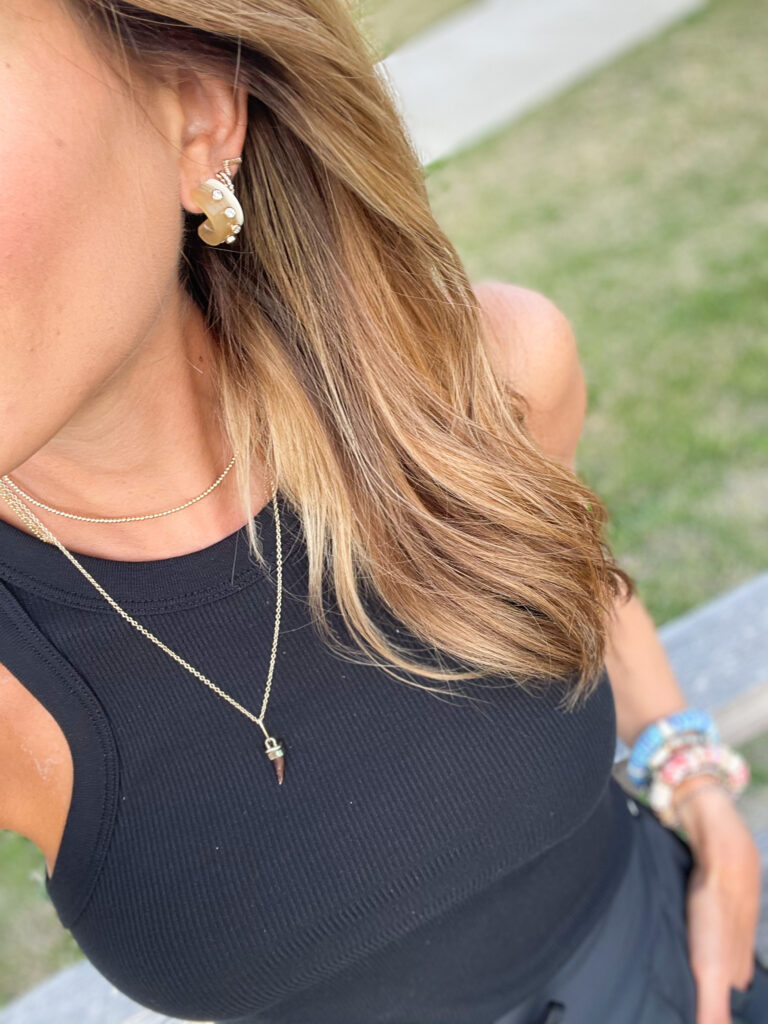 What is Akola?
Akola means "she works" and is a jewelry and lifestyle brand whose mission is to empower women and transform their lives. Akola is manufactured in Uganda, and the women part of the team there are able to earn living wages and build a better life for their families to live above the poverty line.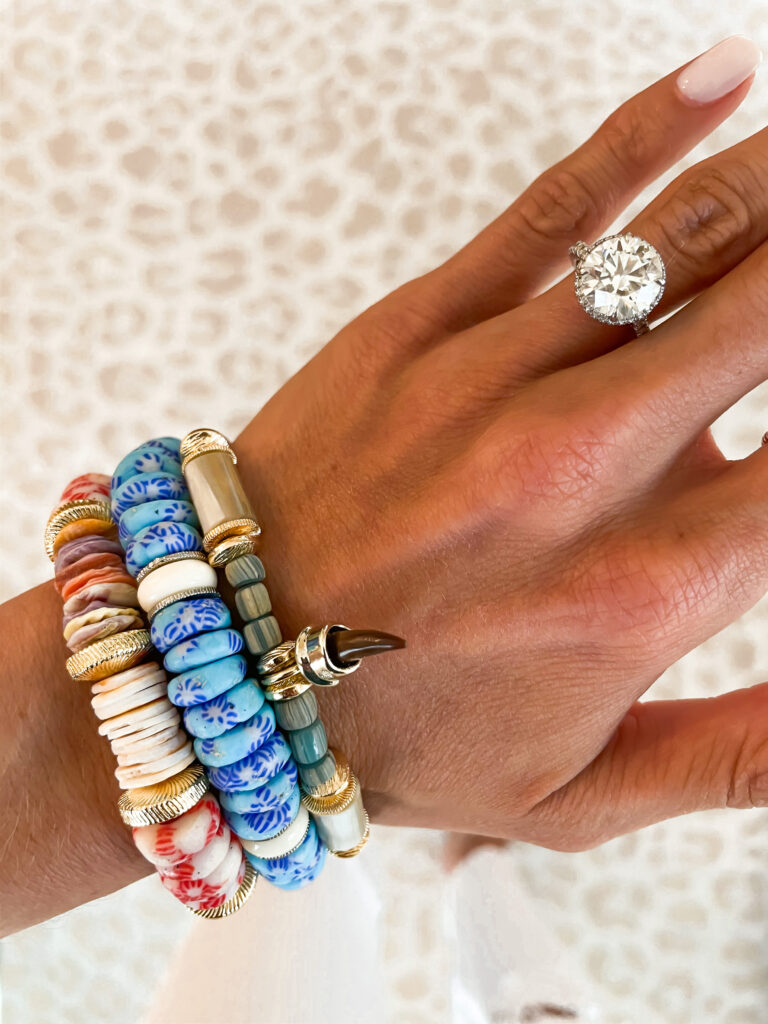 Akola has also formed Akola Academy, which provides leadership and literacy training and helps employees and their families come out of poverty. How amazing is that?! We have not come across any other jewelry companies that give back like this in such a beautiful way.
What are the pieces made from?
We love how unique each piece is and how it has so much flair and pop. Each jewelry piece is handcrafted by Akola women using local and sustainable materials to Uganda, including up-cycled cow horn, glass beads, and raffia sourced from palm leaves.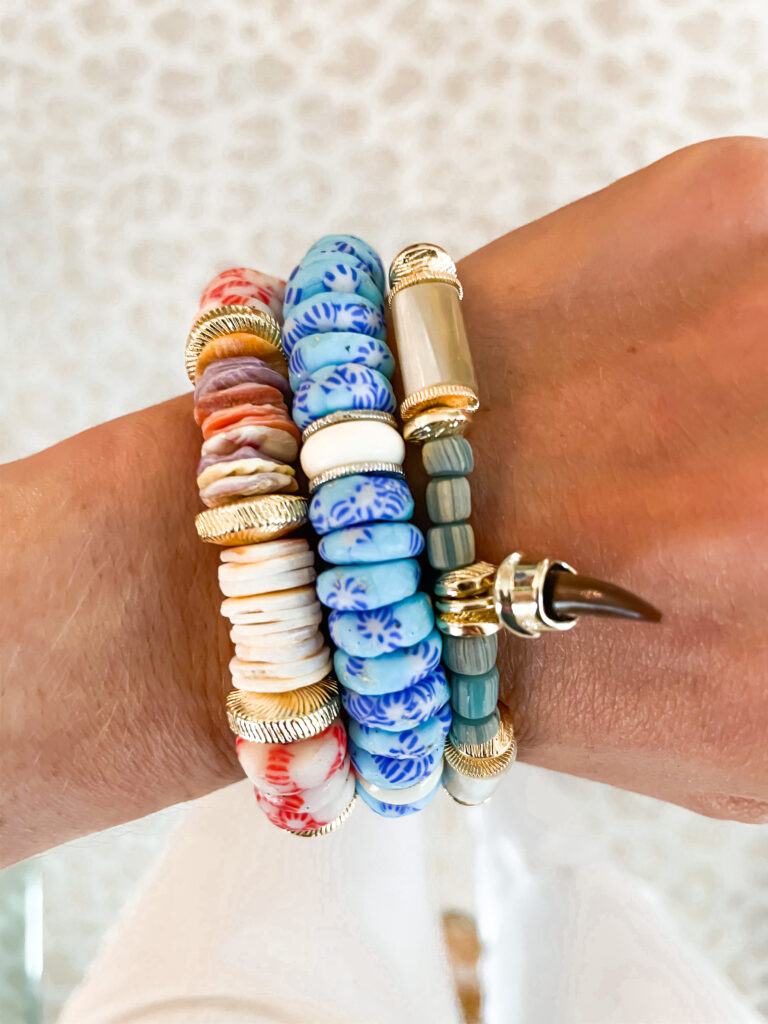 The pieces are stunning, but they also have so much meaning behind them and tell so many stories.
Which pieces are we wearing?
You all know we usually pick out pretty simple pieces, so we love that Akola has a lot of simple pieces you can mix and match together. Their necklaces are great statement pieces, as well as their bracelets and earrings. The colors are all great neutrals, so they match any look.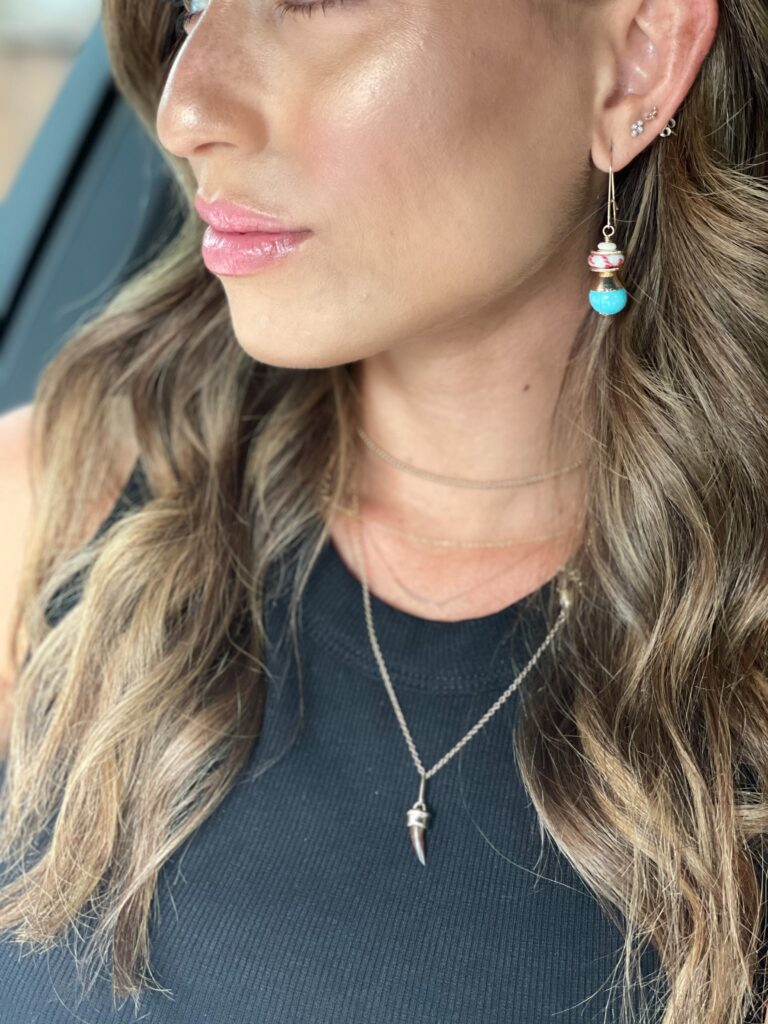 These Hope drop earrings come in aqua and lilac. They are so lightweight and we love the drop style.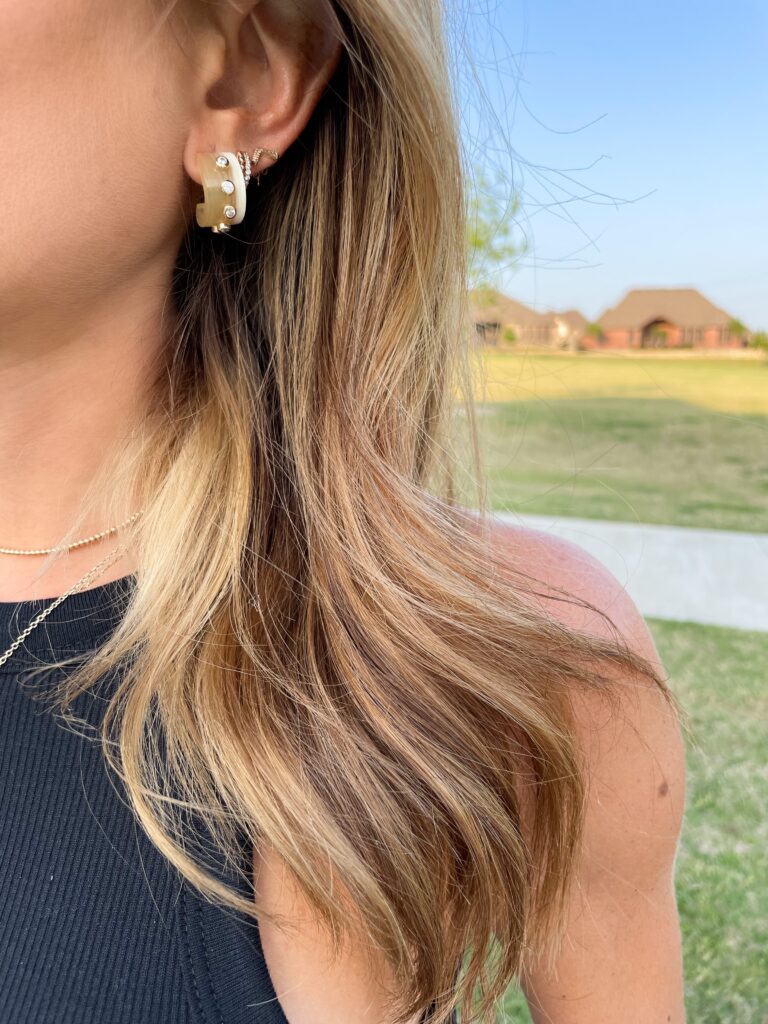 These Crystal studded huggie hoop earrings are so lightweight and beautiful and the color is a great neutral and matches any look!We love the detailing on them. These also come in black.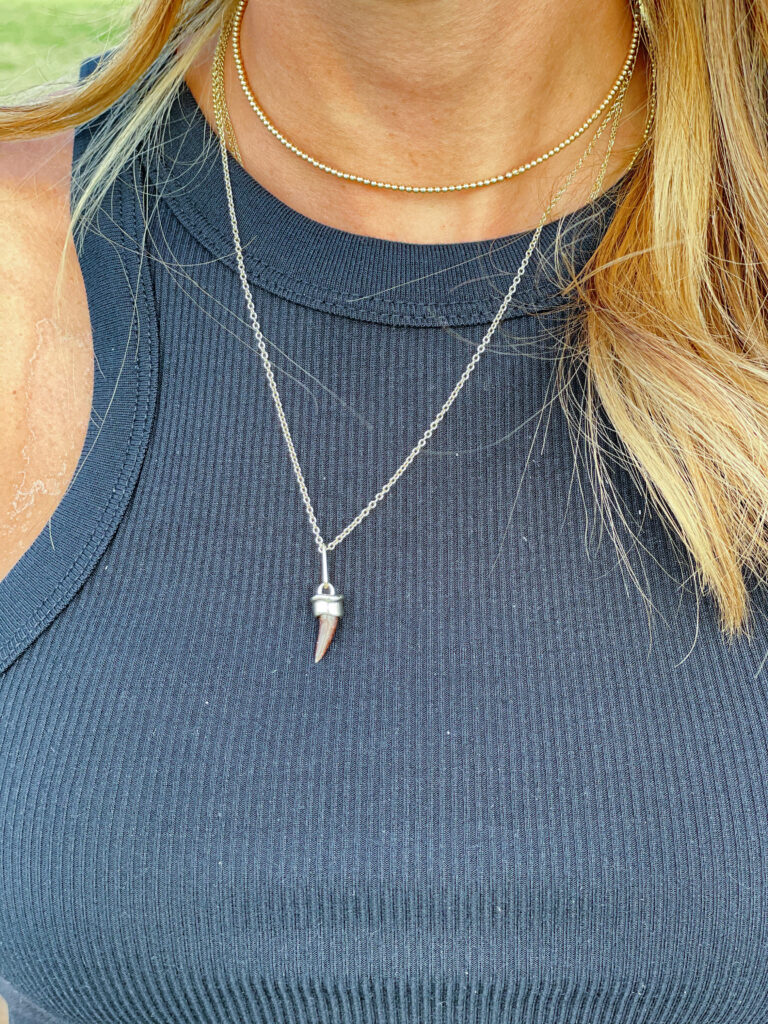 We love dainty necklaces, like this horn pendant necklace. You can layer it with other necklaces, or wear it alone. It is also adjustable to wear it different lengths.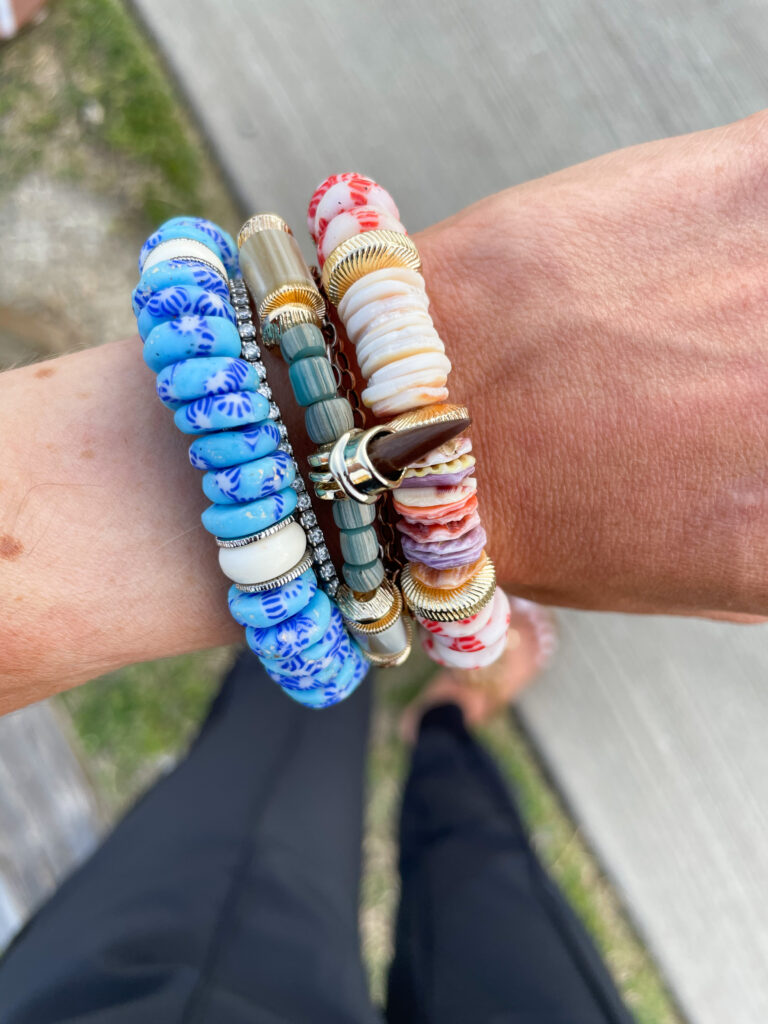 Their bracelets are such a great gift for anyone because you can stack them so many ways and anyone will love them! We are wearing the Elora beaded bracelet– it has red and white recycled beads from Ghana!
We paired it with this Yarrow horn spear charm bracelet that has recycled beads and horn beads carved by hand, and this Egypt stretch bracelet. This one is one of their best sellers and we love the teal color!
Mother's Day Gift Ideas + Discount Code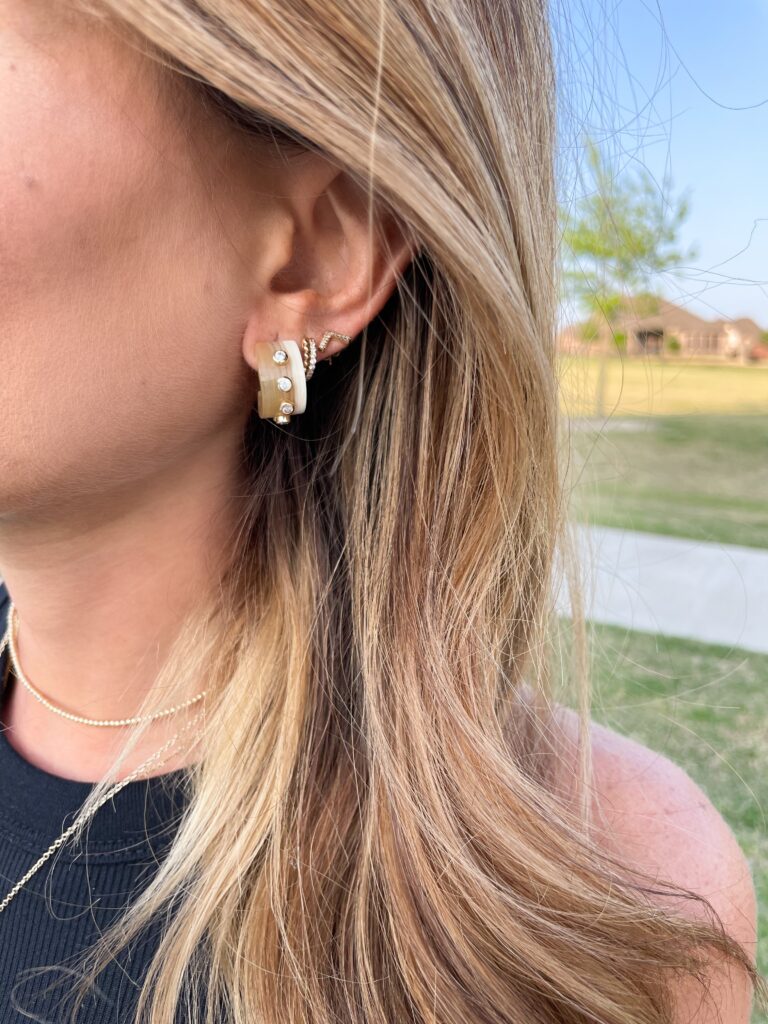 Since Akola is all about supporting women and moms, we thought we would share how great these pieces make great Mother's Day gift ideas. When you purchase a piece from Akola, you are helping to employ a mom working hard to support her family, and when you gift Akola, you are celebrating the special moms out there.
This mama bracelet is perfect for any mama and so beautiful!
*Akola is offering a site-wide sale 25% off through 5/2 with code MAMA25*