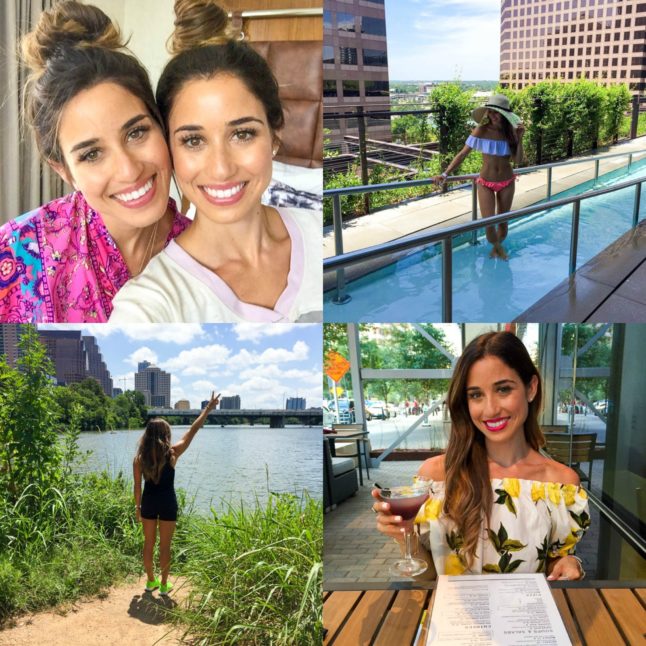 We are so excited to finally be sharing our Texas getaway to Austin at the JW Marriott. We went to school in Austin, so it was SO fun to be able to go back there where we lived for four years. It is such an incredible city and one that will always be close to our hearts.
If you live in Dallas, the drive to Austin couldn't be easier. It took us just three hours each way and was perfect because all we had to to do was throw all of our stuff in the car and enjoy our time together (okay, and arguing, too)!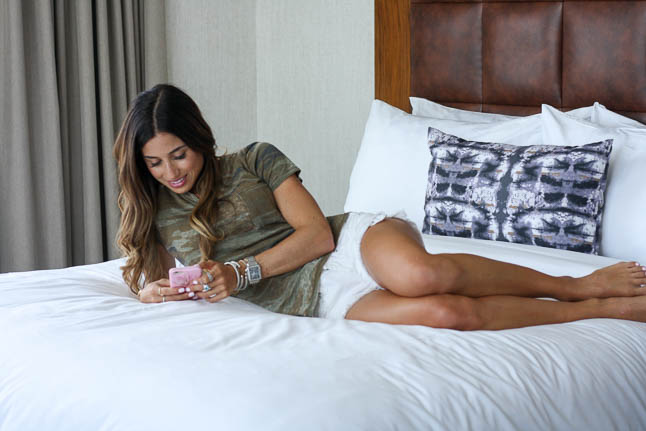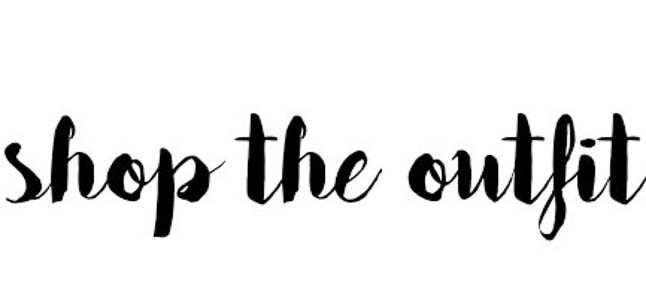 It was so crazy to see how much the city has changed since we have been gone. The area that the hotel is in didn't even exist when we lived there just three years ago. It used to be a lot with food trucks, so it is incredible that they have this gorgeous hotel there now. First off, the hotel is GORGEOUS. From the rooms to the lobby to the food to the gym. It is all stunning. More on that later!:)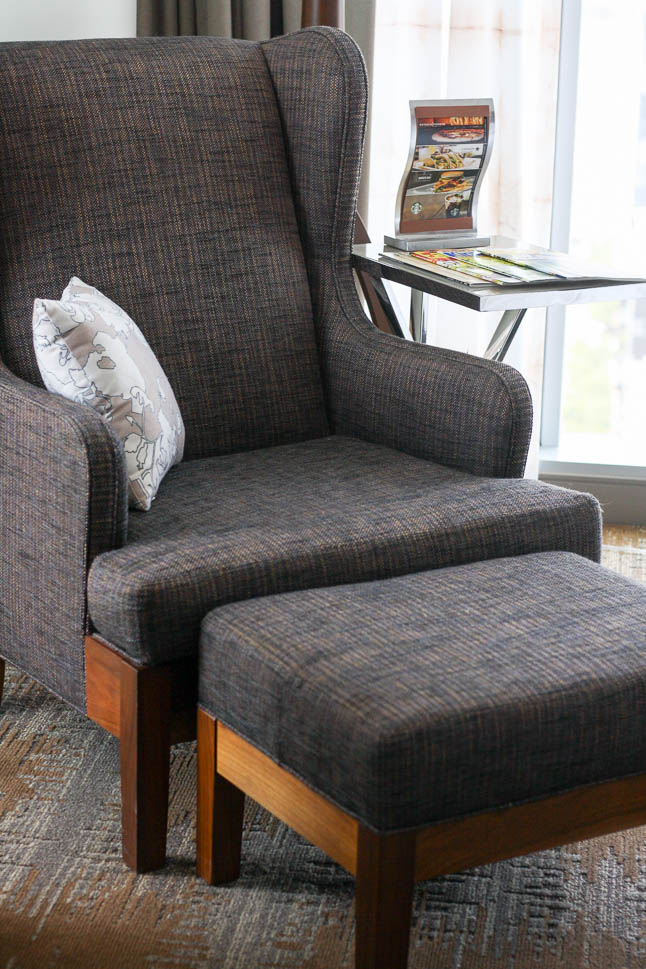 The room we were staying in was on the 30th floor and on the corner of the floor. Not only was the room absolutely stunning, but the views were AMAZING. The room had huge windows, so you had a great view of downtown and Lady Bird Lake. We could even see where we used to live in college.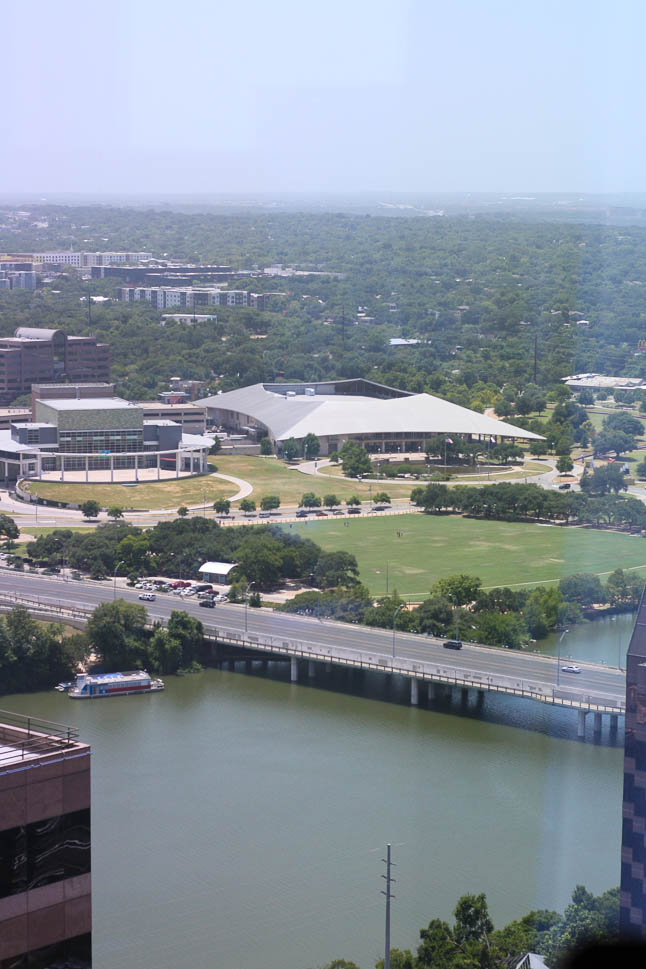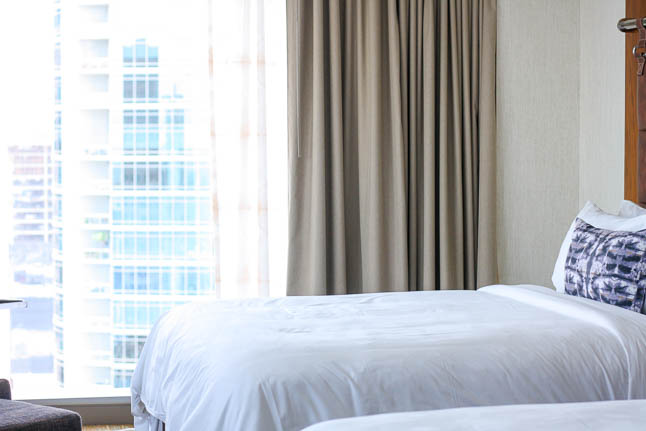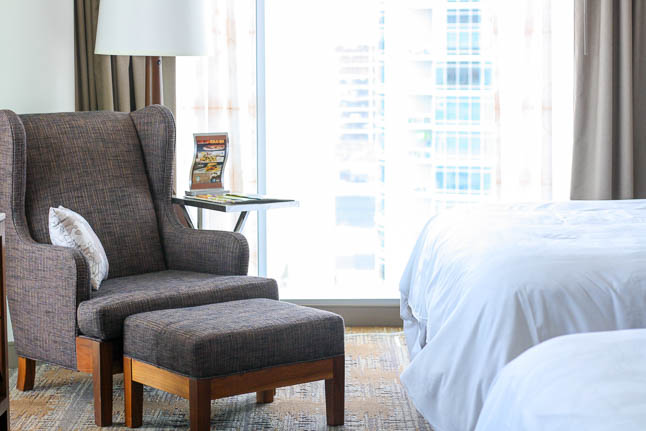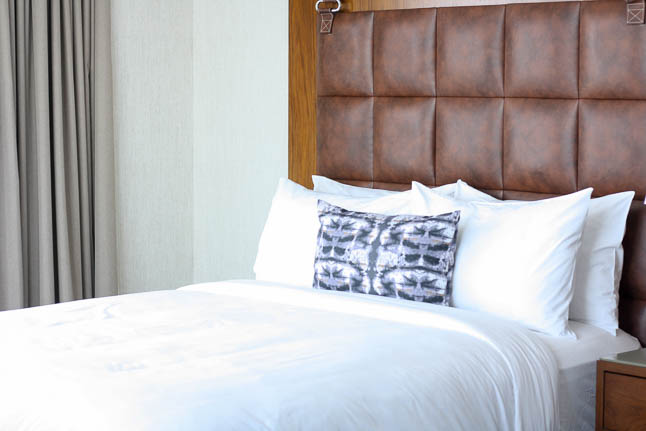 I love the leather headboards. It has a Texas feel, without being overly "western"!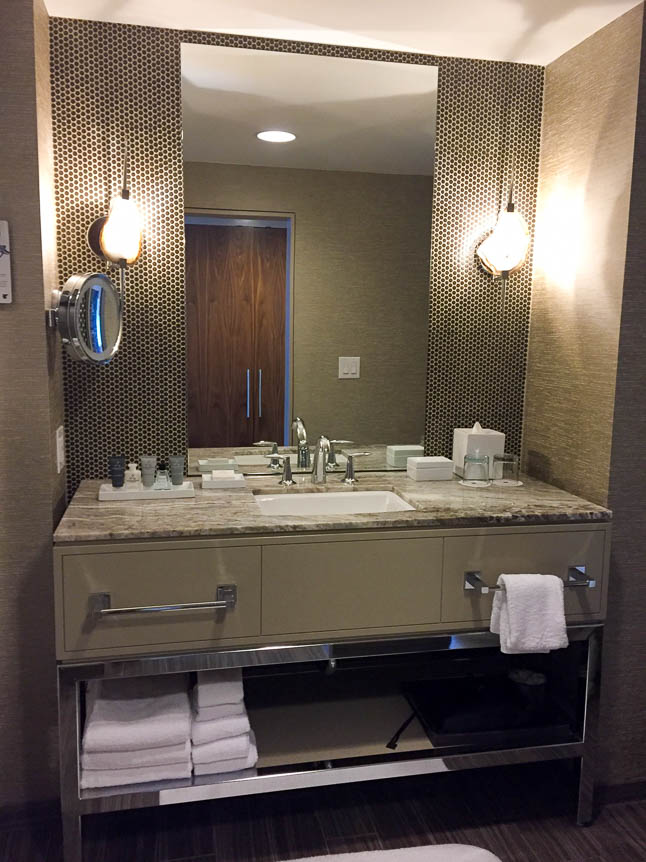 We are pretty picky about bathrooms, but we loved that this one had a big counter space and the lighting and tiling was beautiful!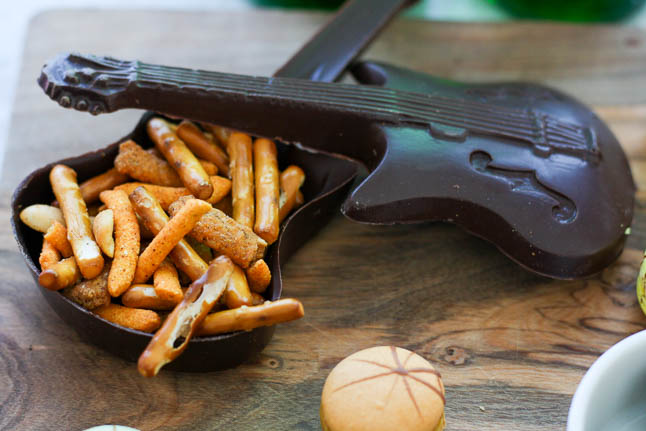 We were welcomed with the cutest treat: a chocolate guitar filled with pretzel sticks, and our favorite, macarons!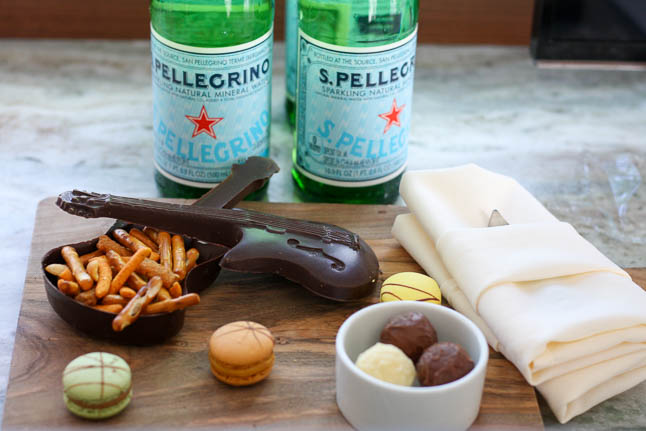 The views were incredible!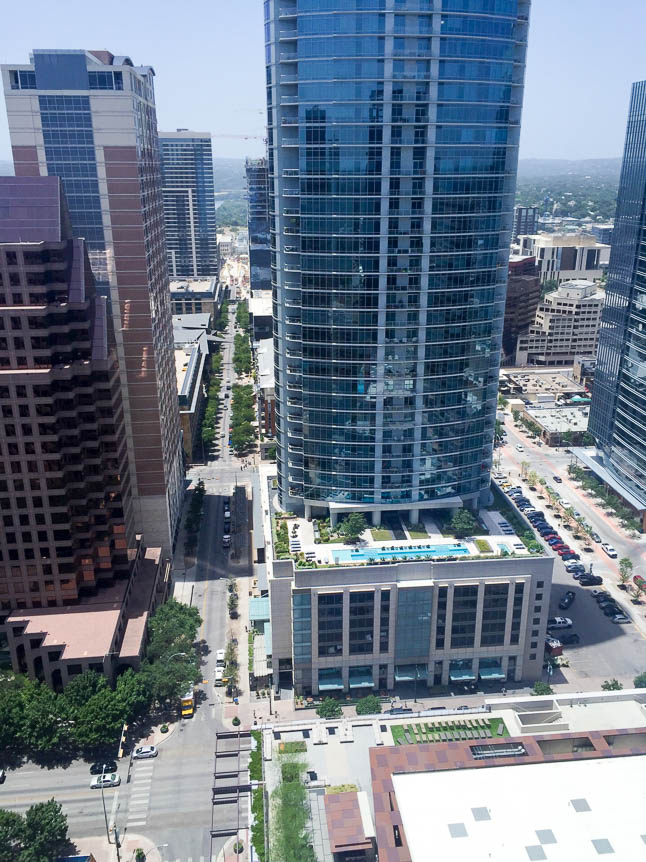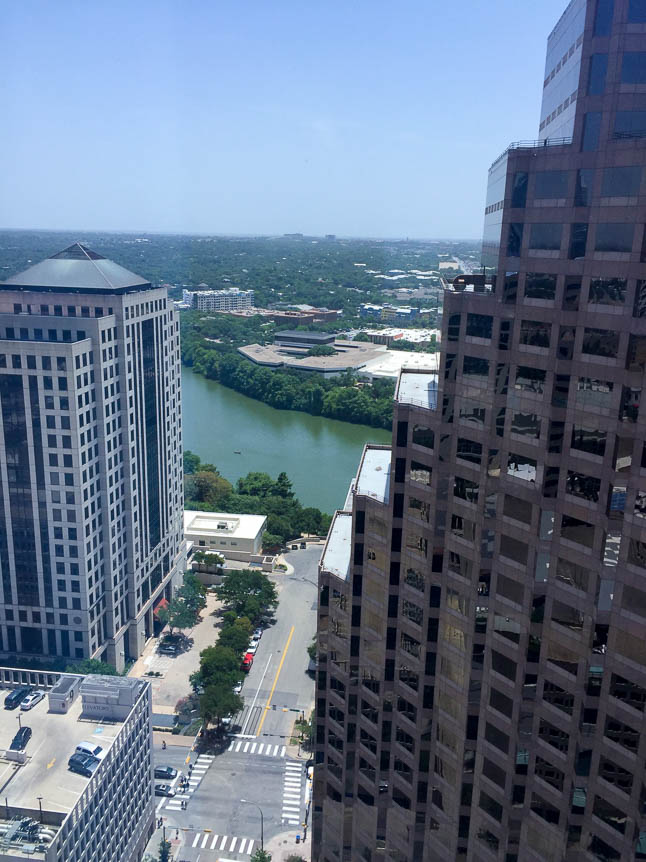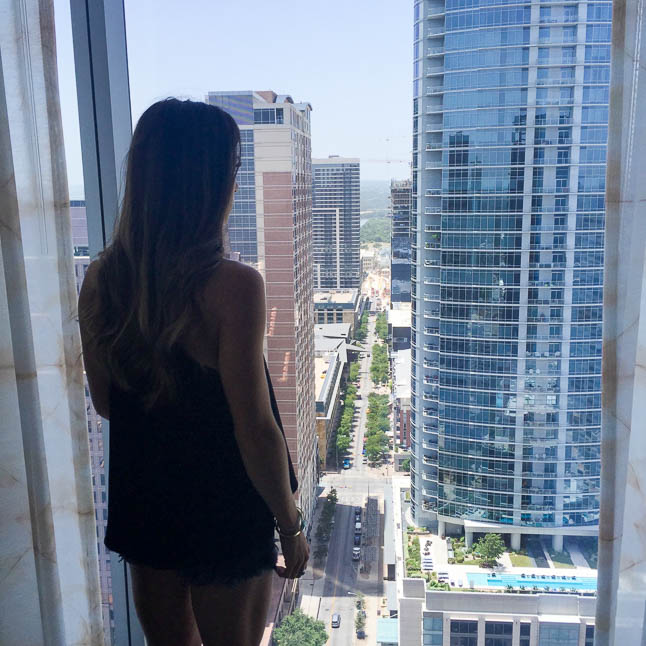 Gotta include my outfit for the car ride since some of you asked about it: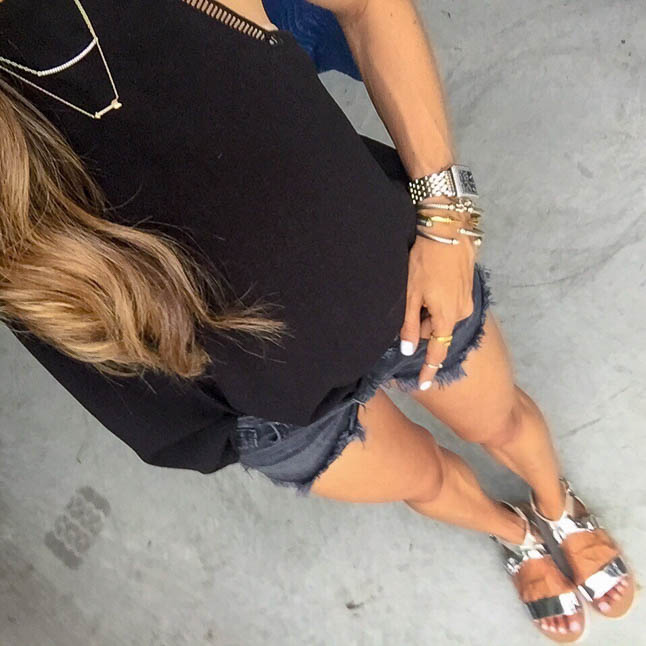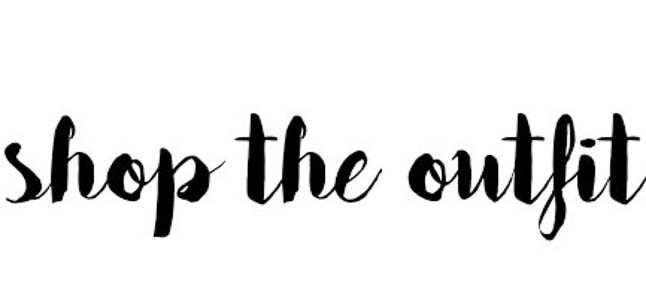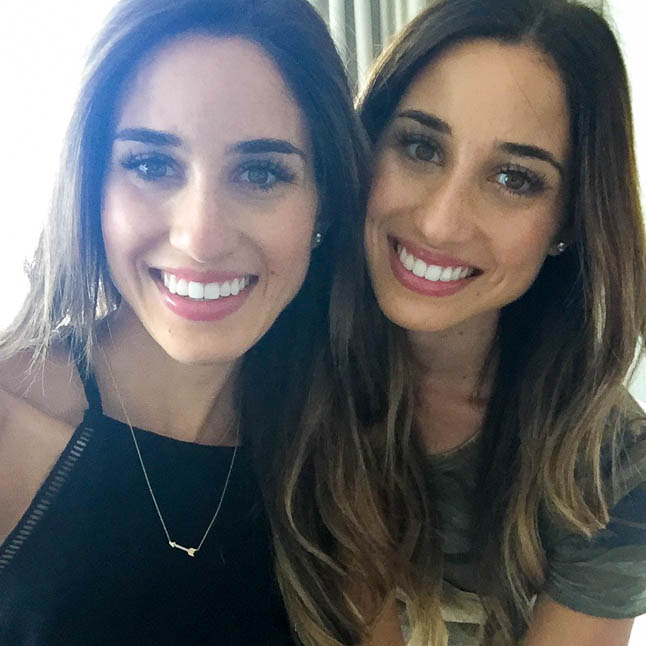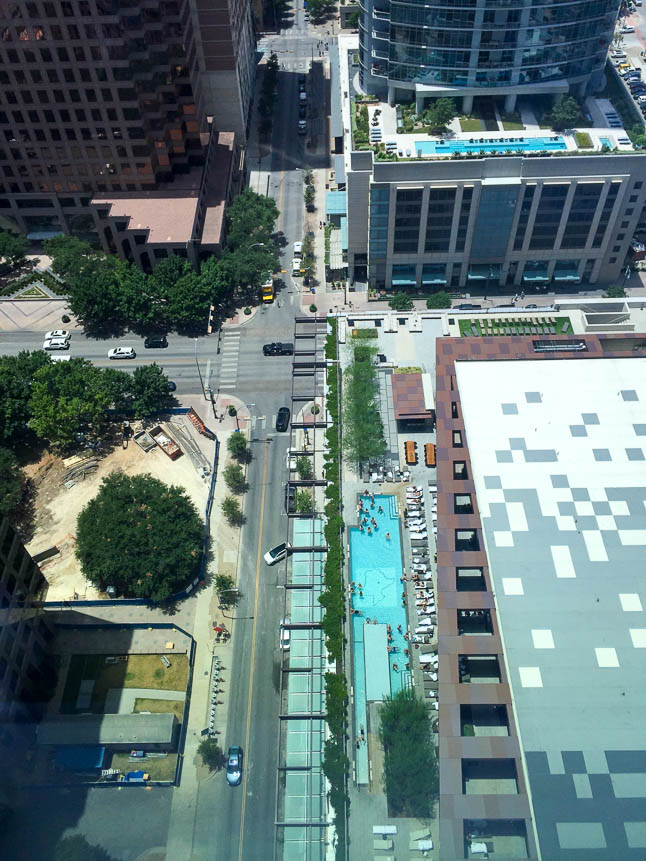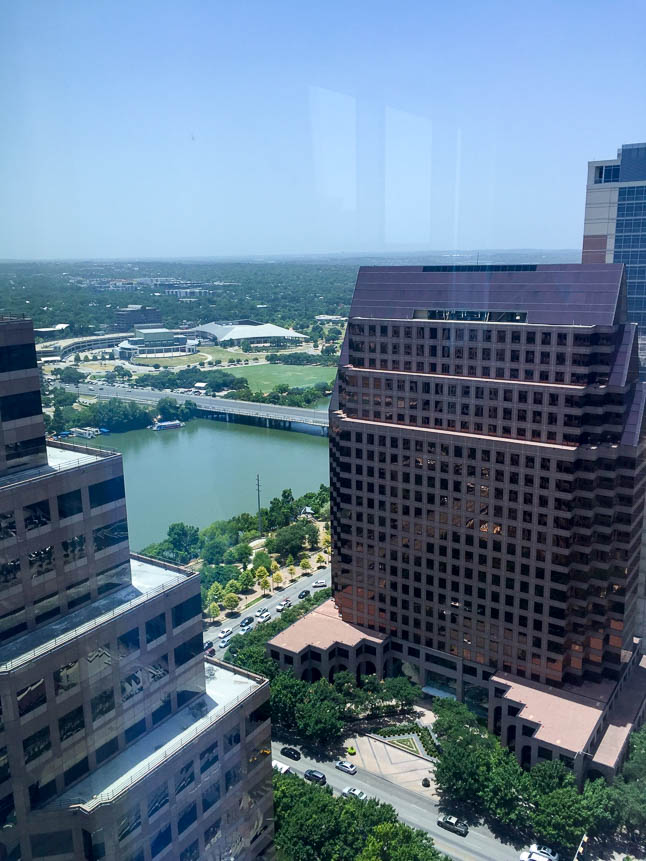 After we got in, we walked around downtown a little bit and ventured off to Whole Foods, of course! We found this super fun tile on the ground, so of course, I had to snap a picture!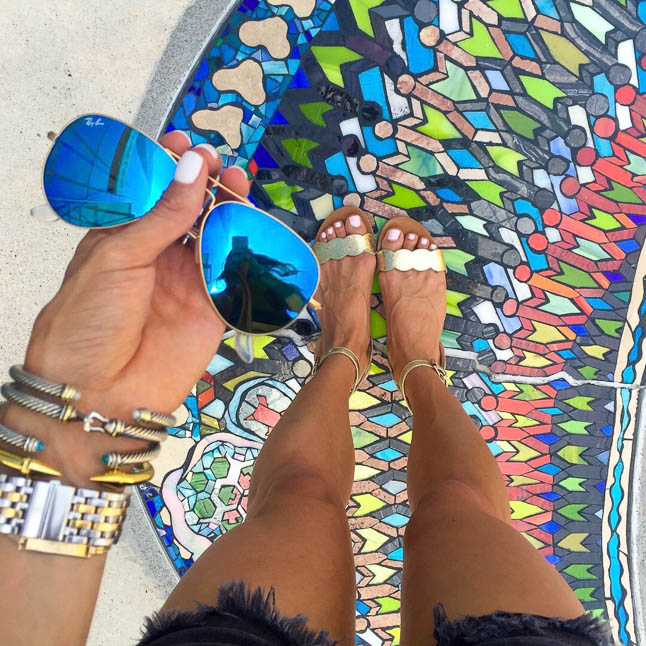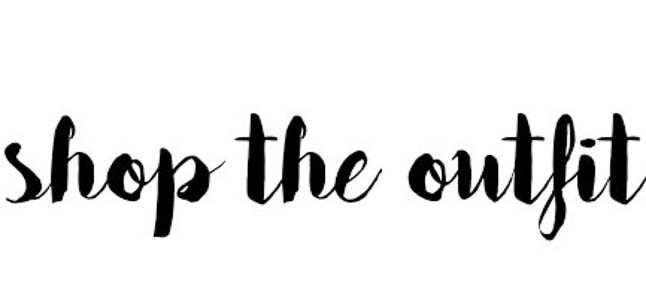 How awesome is this map behind the concierge desk?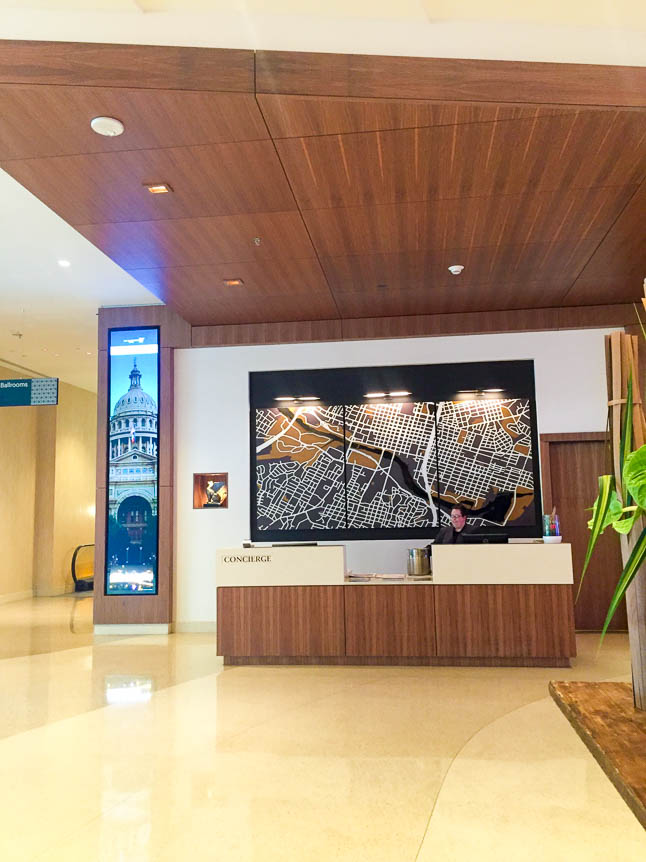 I love the rope detailing in the lobby!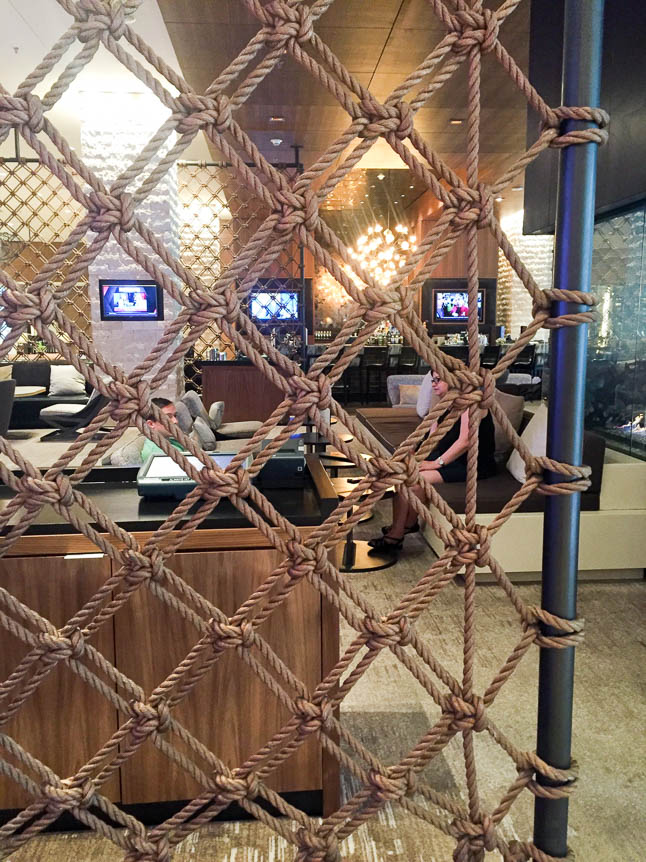 The lobby has this gorgeous glass fireplace, which I love!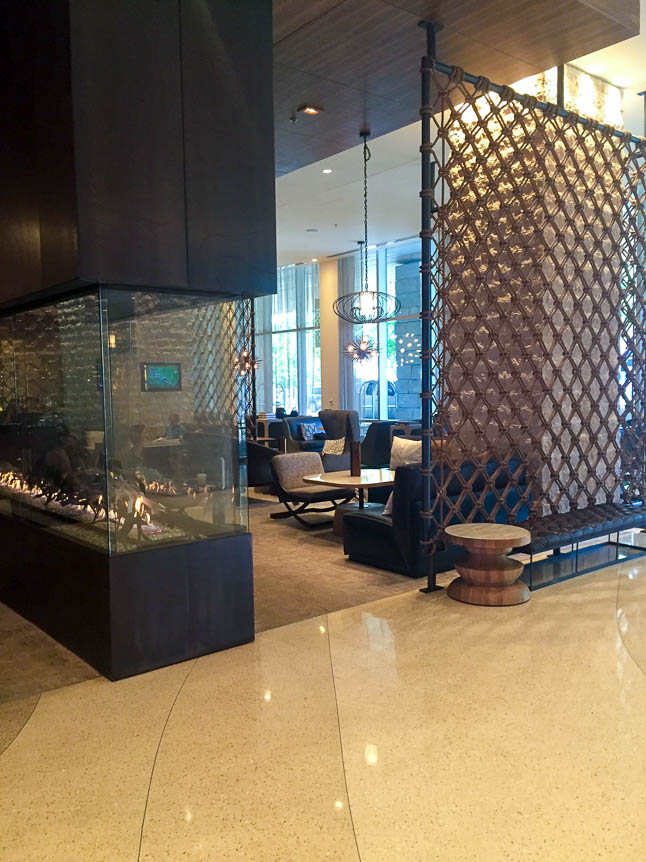 We had access to the executive lounge, which was huge and stocked with all sorts of drinks and snacks. They also had breakfast and appetizers in the evening to grab!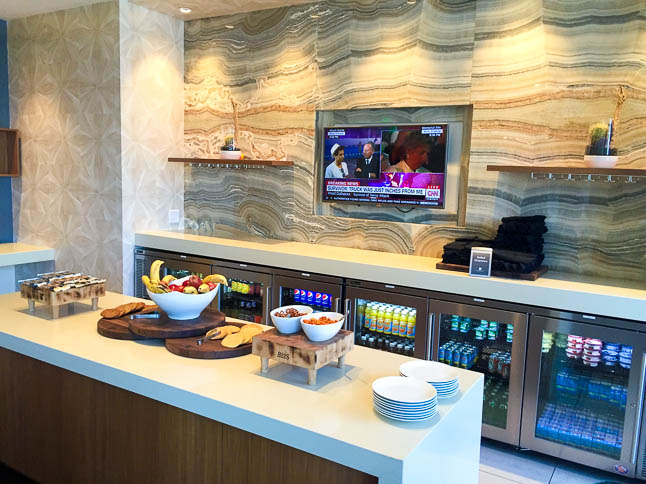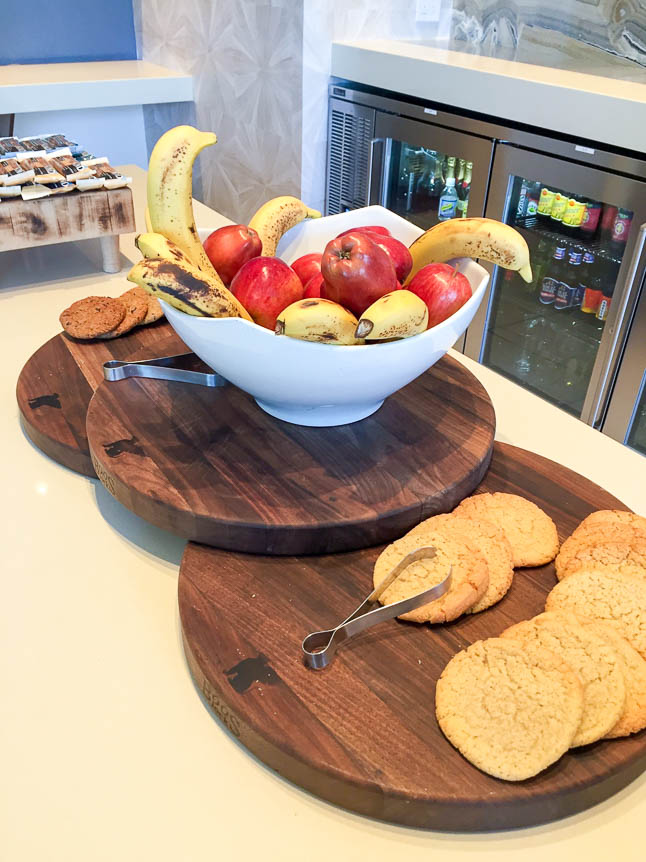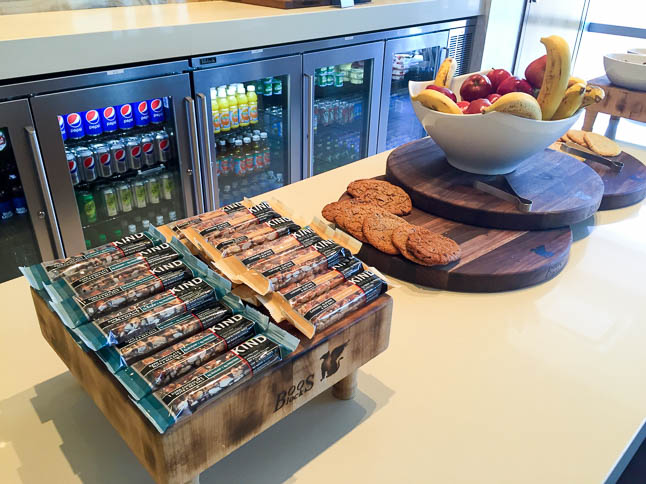 They had coffee and espresso available all day long, which is perfect for us caffeine addicts!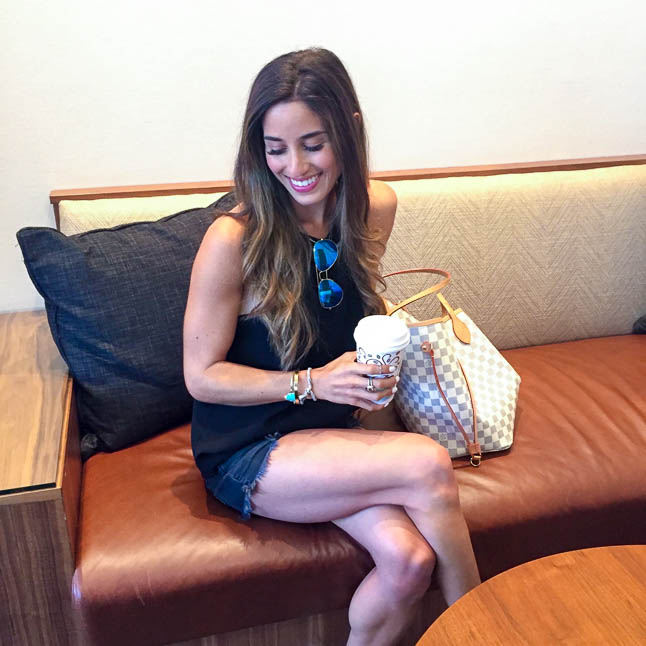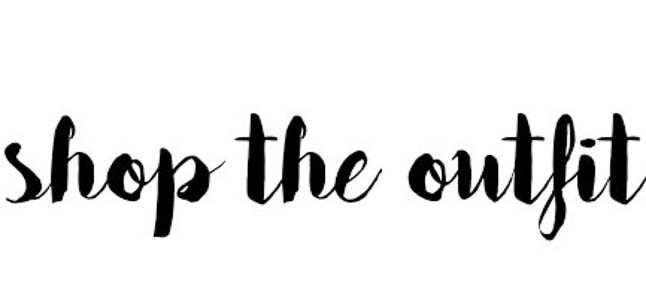 Love the limestone on these columns outside!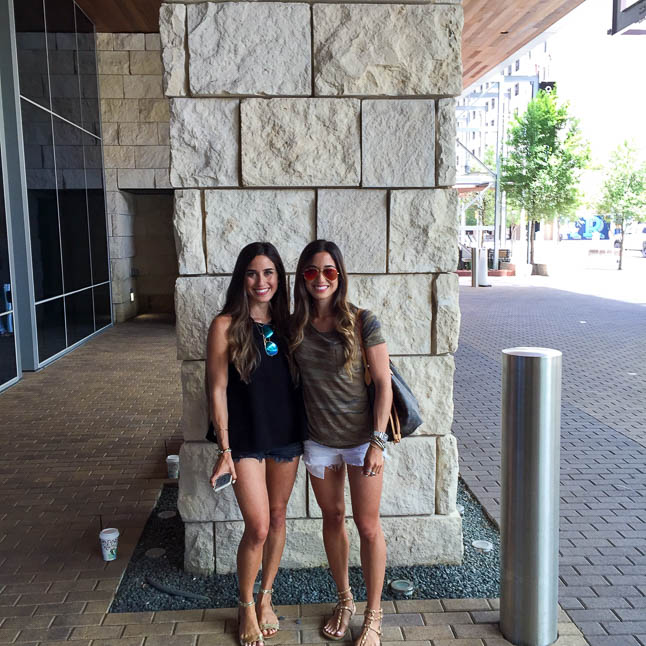 For dinner, we went to one of their delicious restaurants, Osterio Pronto, which is an Italian cuisine. First off, the restaurant is GORGEOUS inside and out. The food was also just as incredible. They also have a wine bar, OP Wine Bar, which offers customized, shareable antipasti plates featuring a variety of marinated olives, regional cheeses, and cured and smoked meats that all come with a suggested wine pairing.
In addition to this restaurant, they also have two other restrains, Burger Bar and Corner Restaurant, which are always packed! It is located at the corner of 2nd and Congress. They have a great patio that overlooks downtown.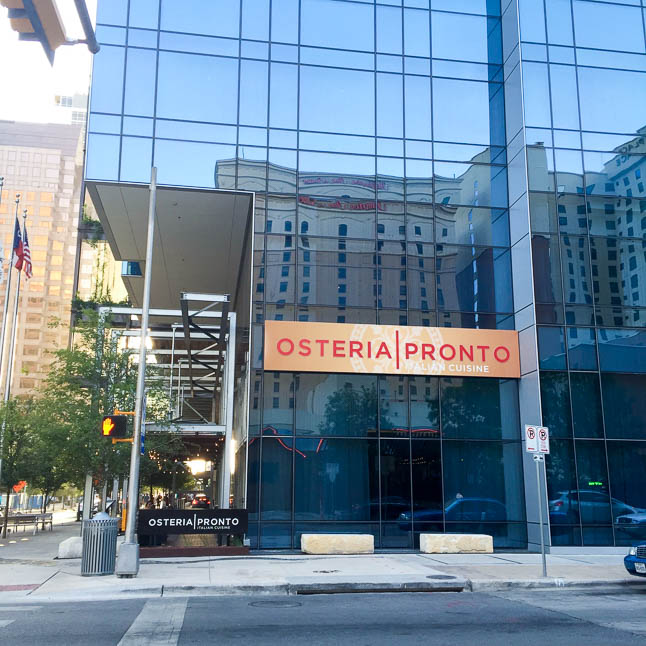 Love the beams on the ceiling in the restaurant!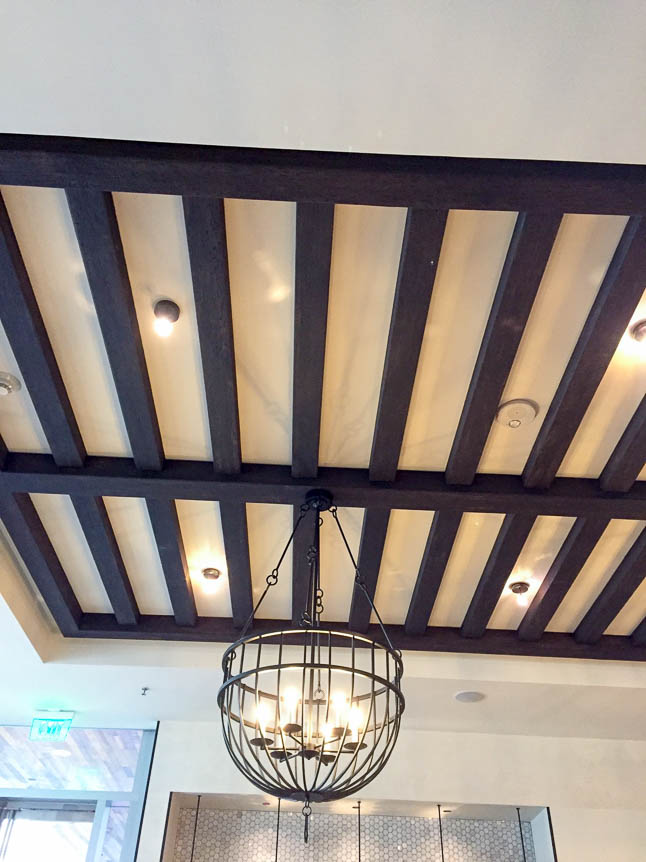 We don't normally drink, but when we saw this cocktail list, we had to try it out!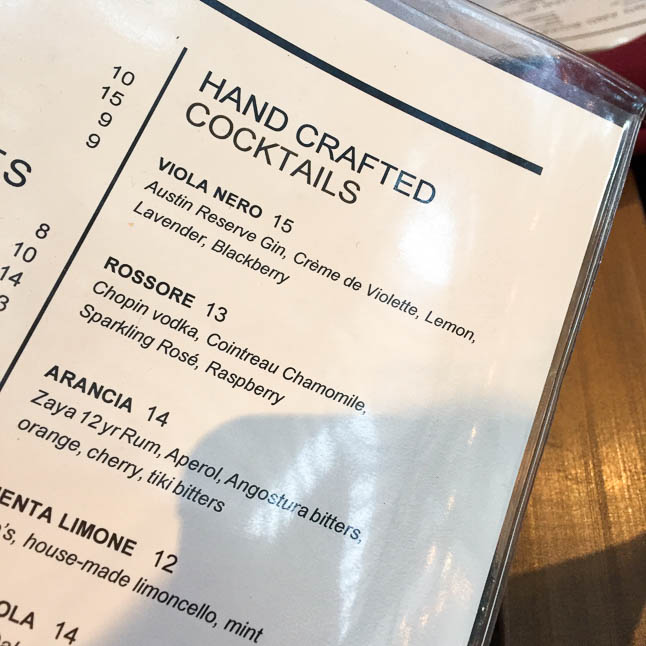 Samantha got the Viola Nero, and I got the Rossore. Both so good!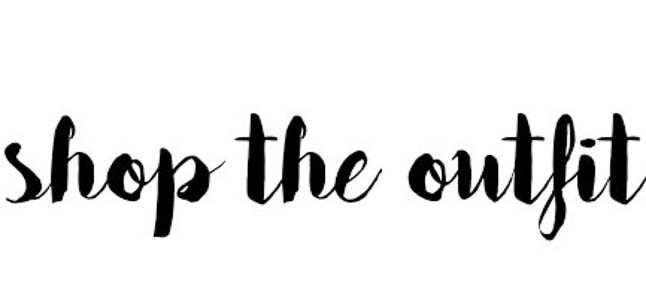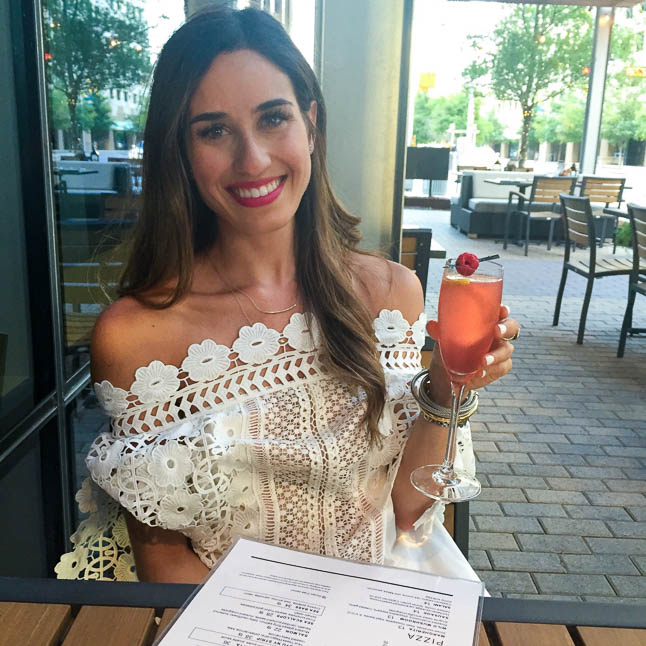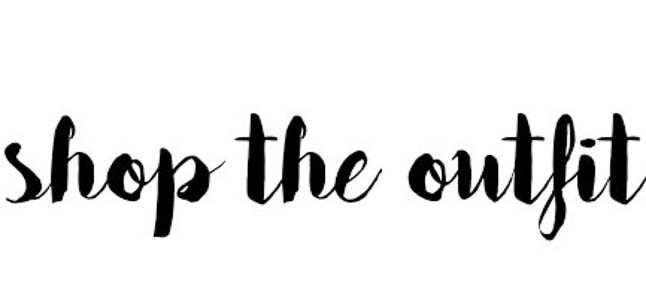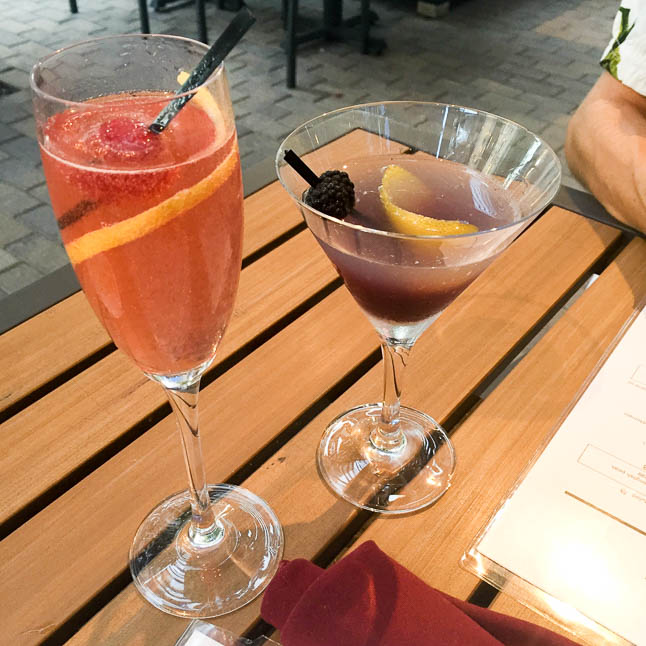 Love when restaurants give you bread with olive oil! So authentic.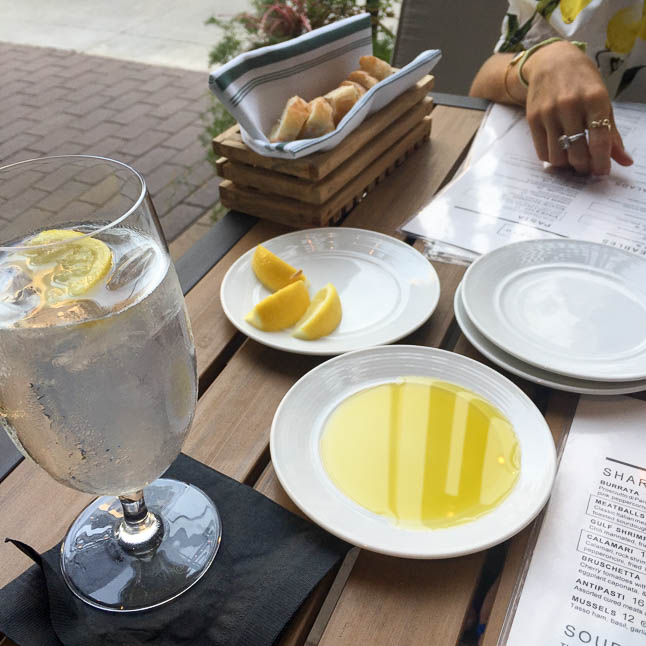 The menu has authentic Italian food, but also offers a variety of gluten free pastas, as well as chicken and fish.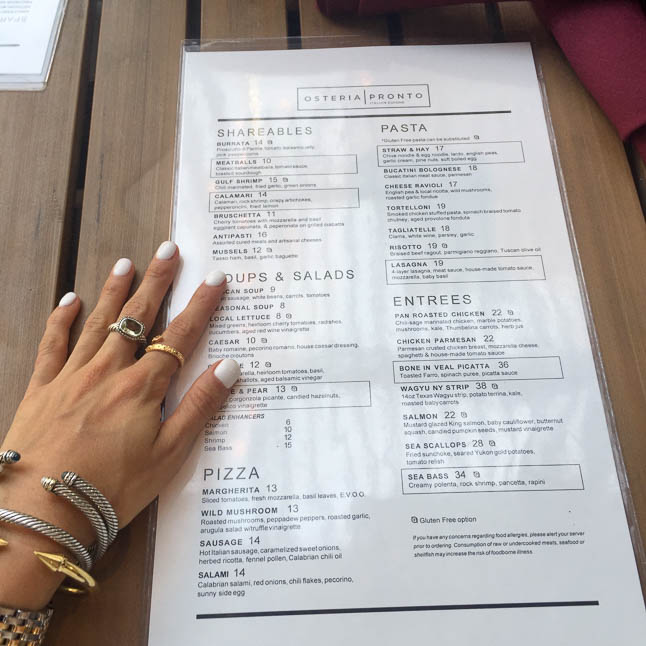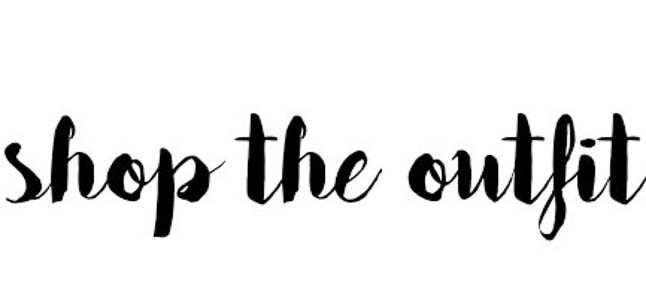 We both started off with the Local Lettuce salad, and I got the salmon, and Samantha got the sea bass.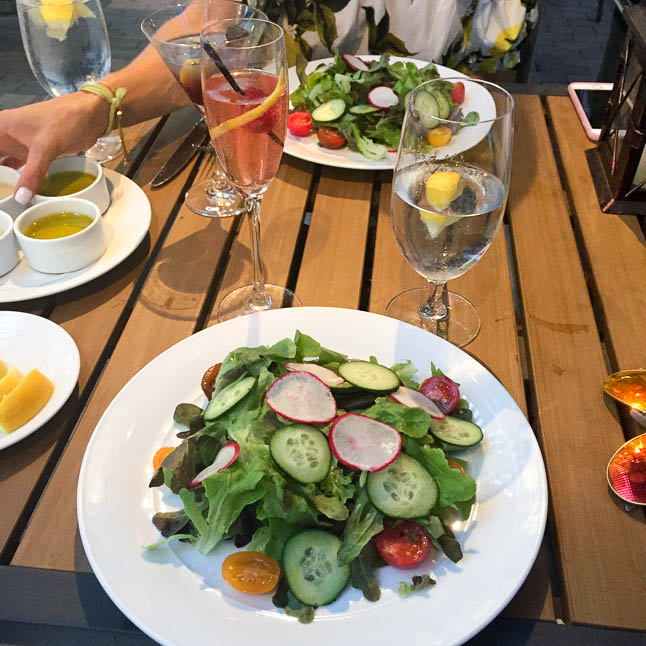 I love that the fish came with roasted vegetables.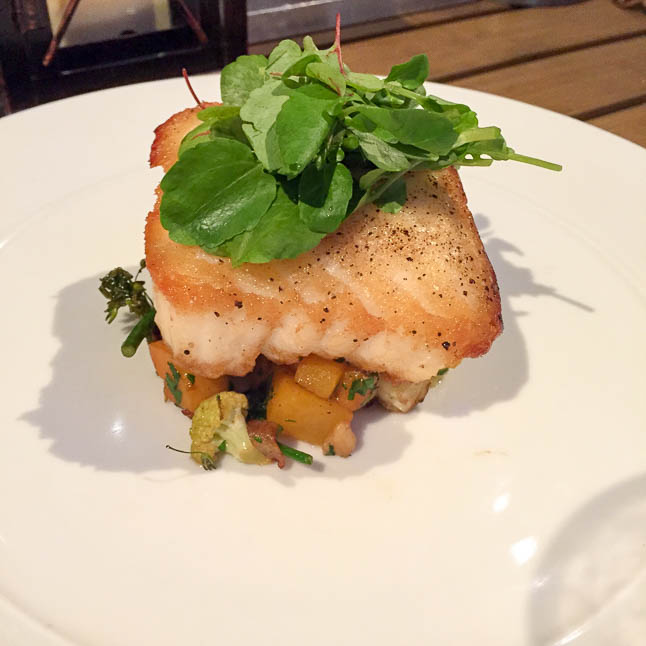 Here is the adorable dress I wore to dinner!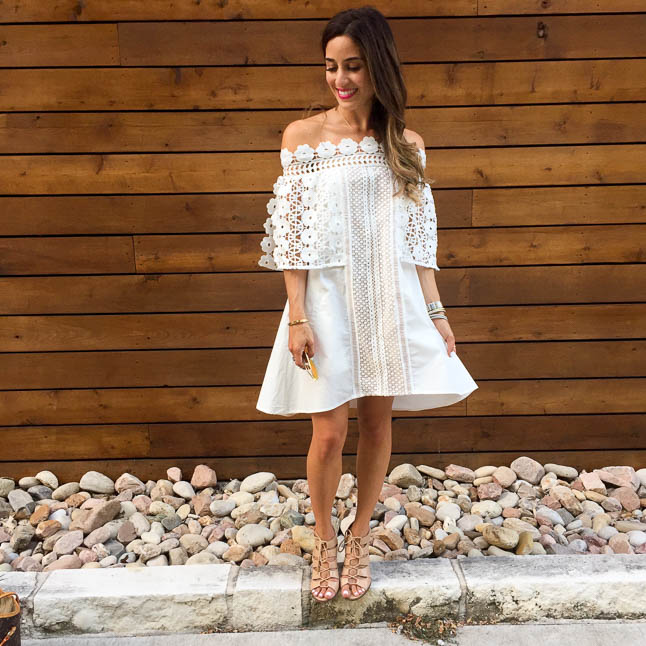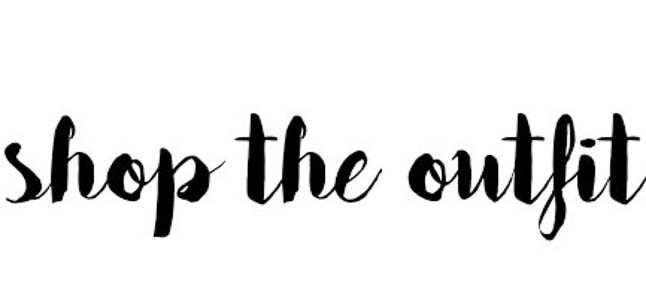 The next morning, we had a great night of sleep and enjoyed some coffee in our room before heading to the gym!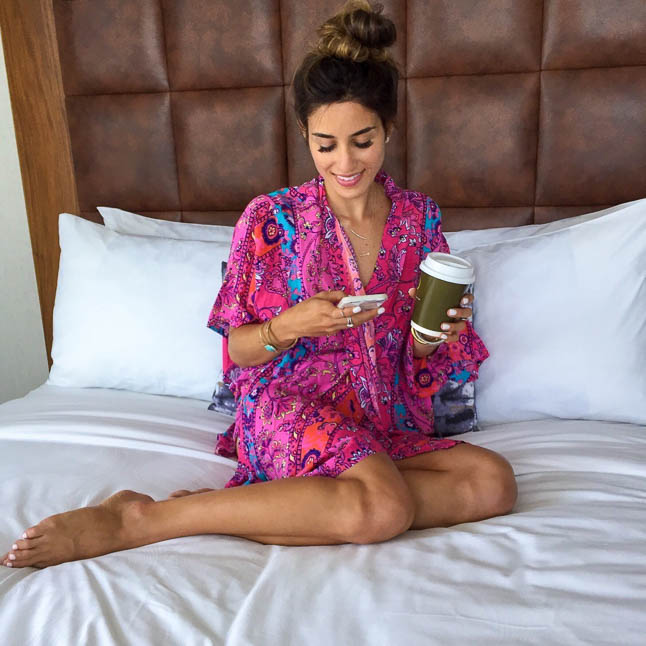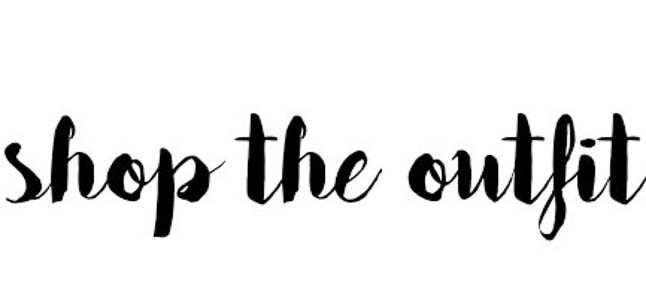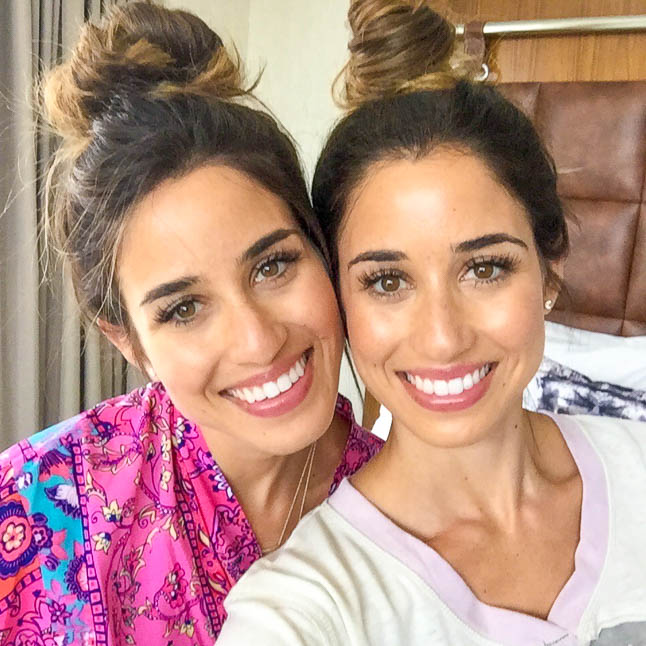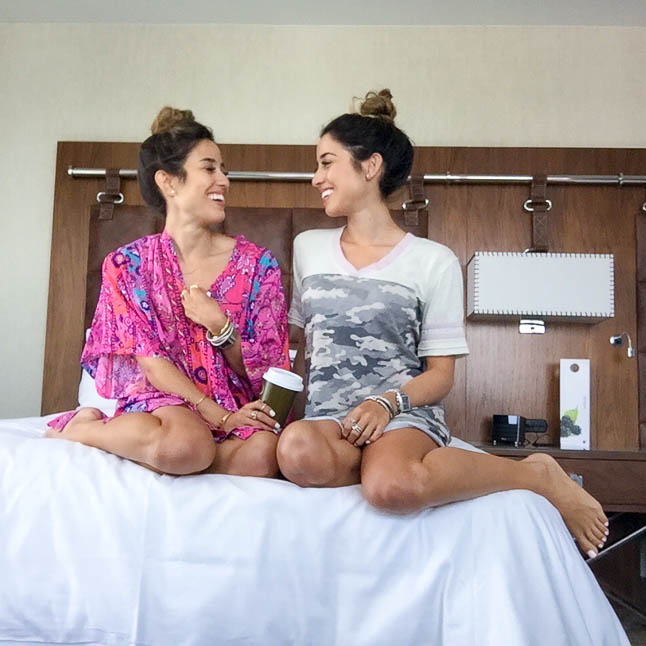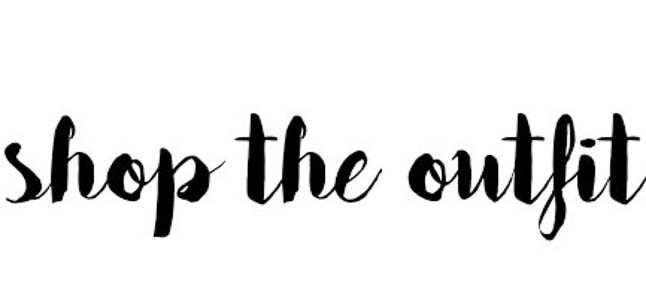 The view from the pool (next to the gym) was gorgeous!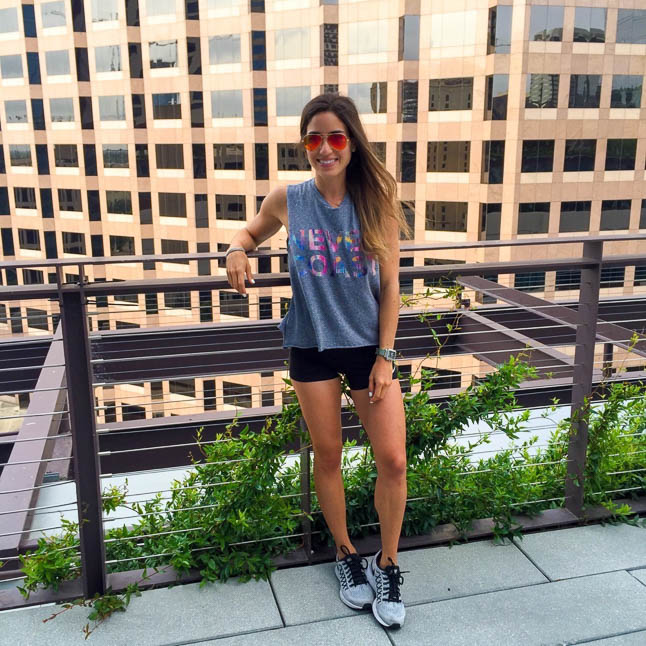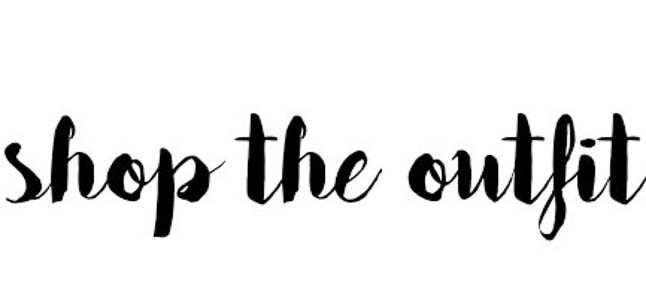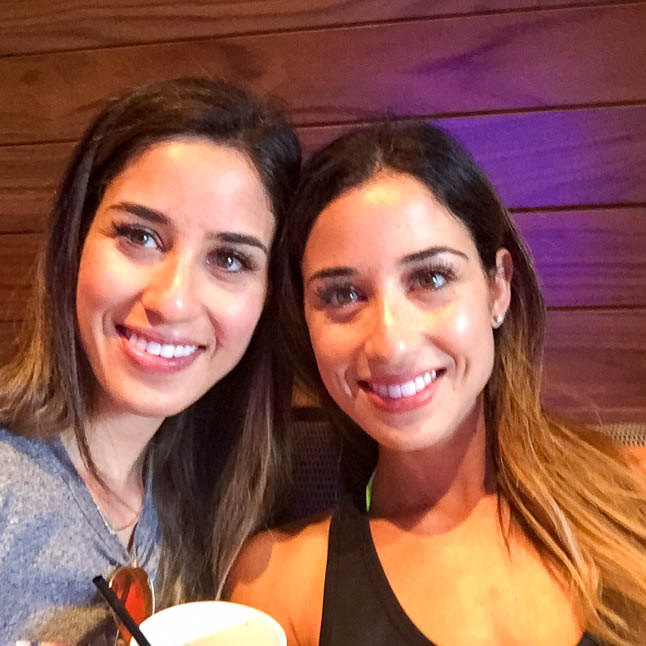 I was amazed at the size of the gym. Not only did it have every piece of cardio you could ever want, it had tons of weight machines, free weights, cables, squat rack, battle ropes, barbells, kettle bells, you name it!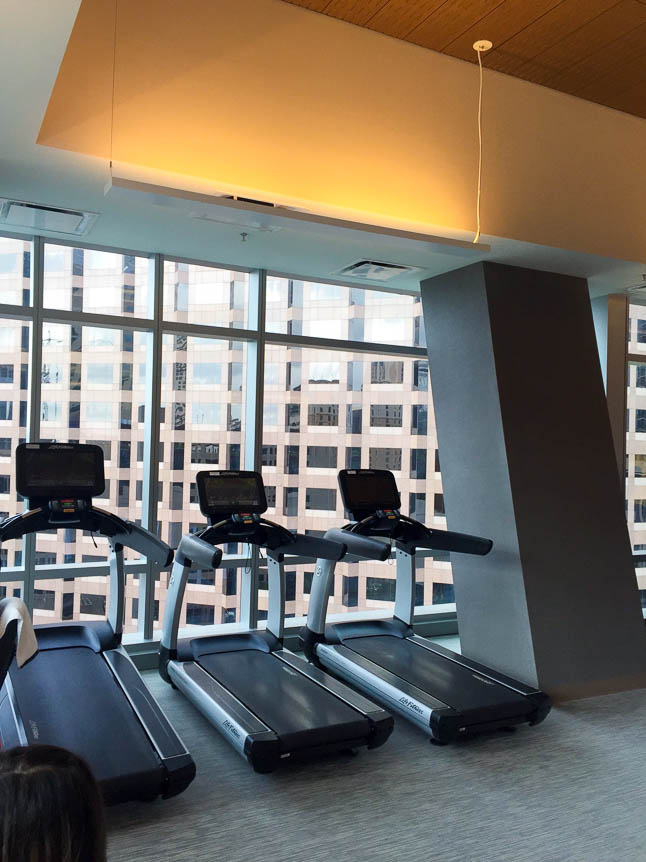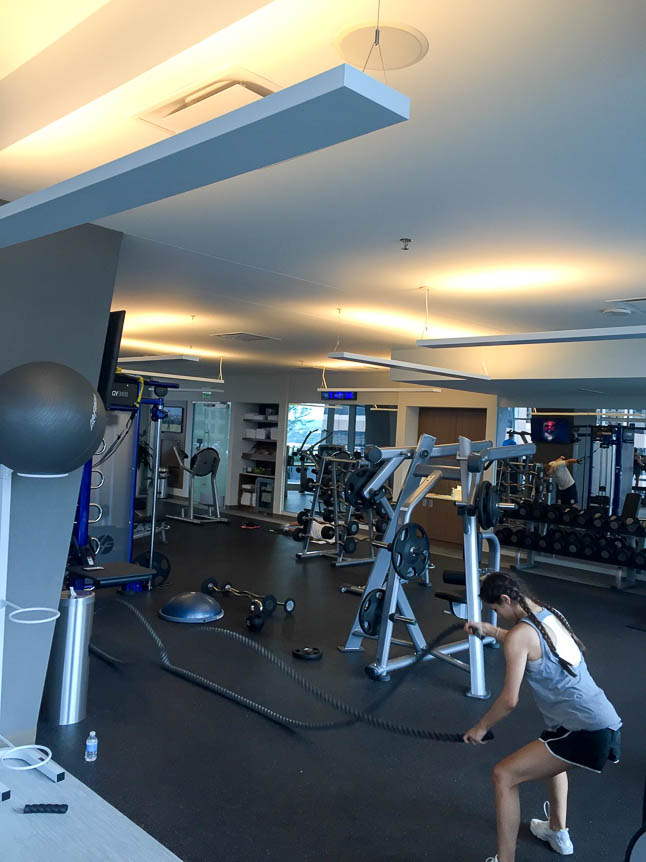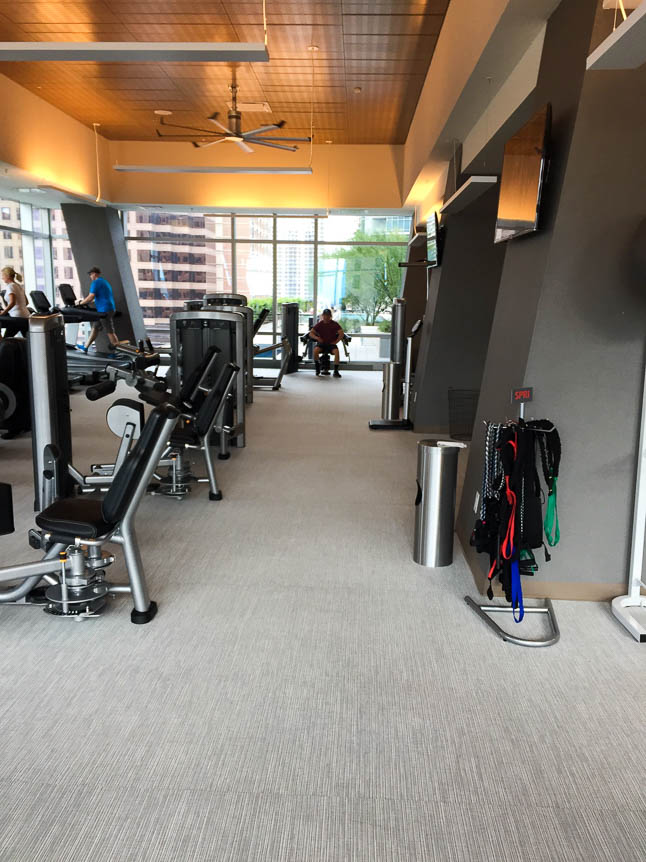 The weight machines even counted your reps as you worked out, which I had never seen before!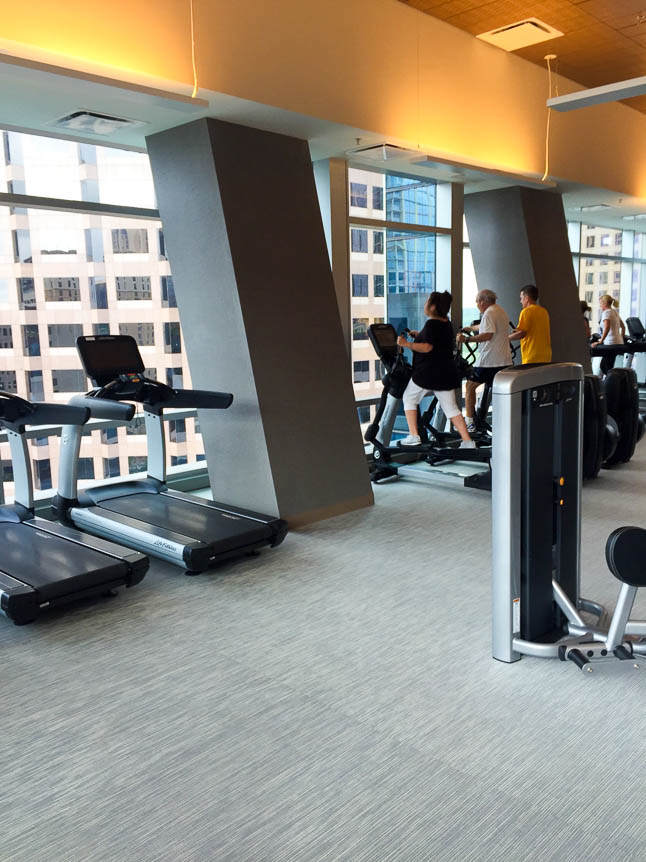 After our workout, of course it was time for breakfast! We headed back to Osterio Pronto, which offers a full menu, as well as a breakfast buffet, which we had.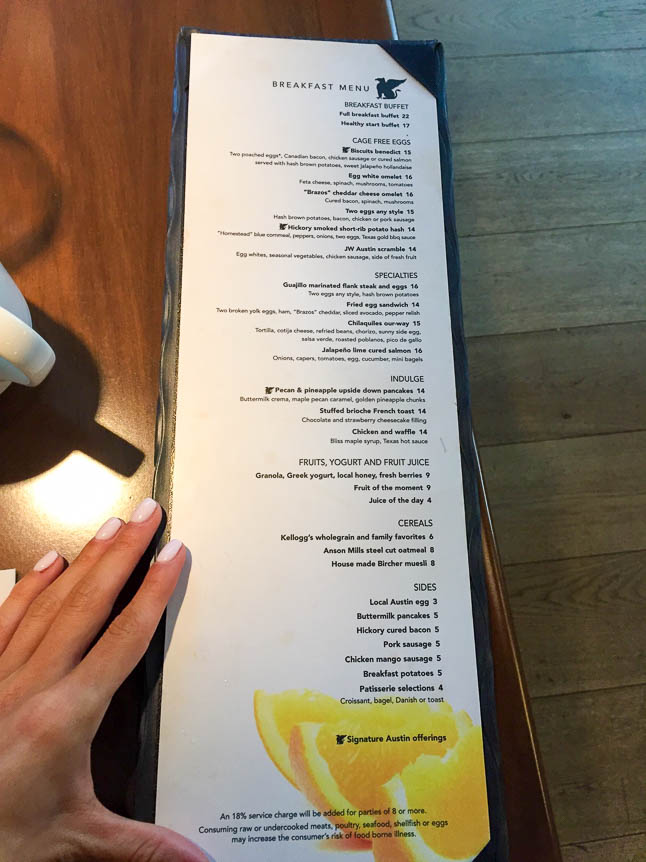 The buffet had a spread of little bites like these, as well as these amazing looking cinnamon rolls!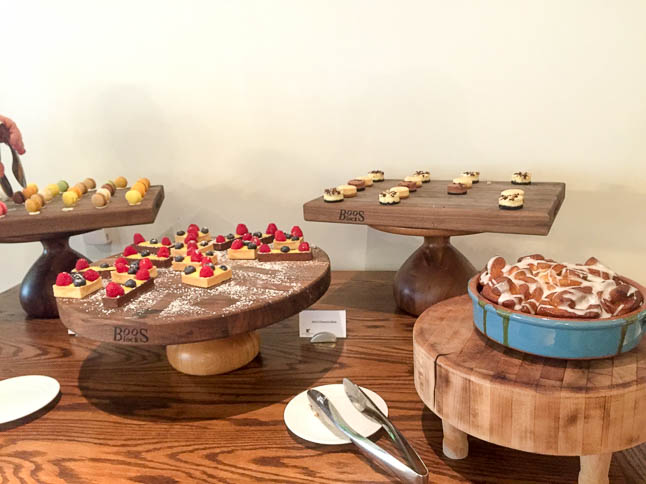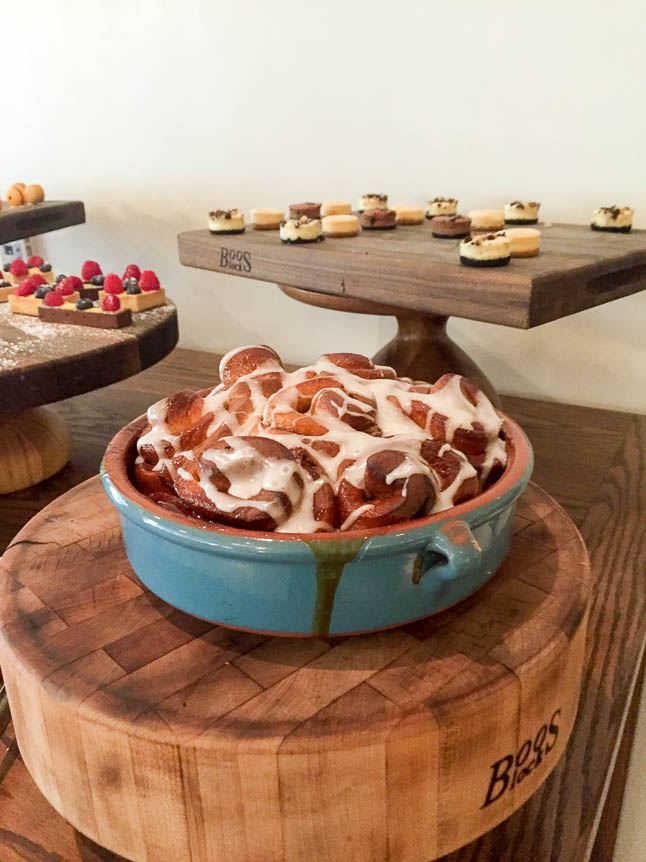 They had the cutest mimosa bar filled with fresh juices and fresh fruit. How cute are these bottles and straws?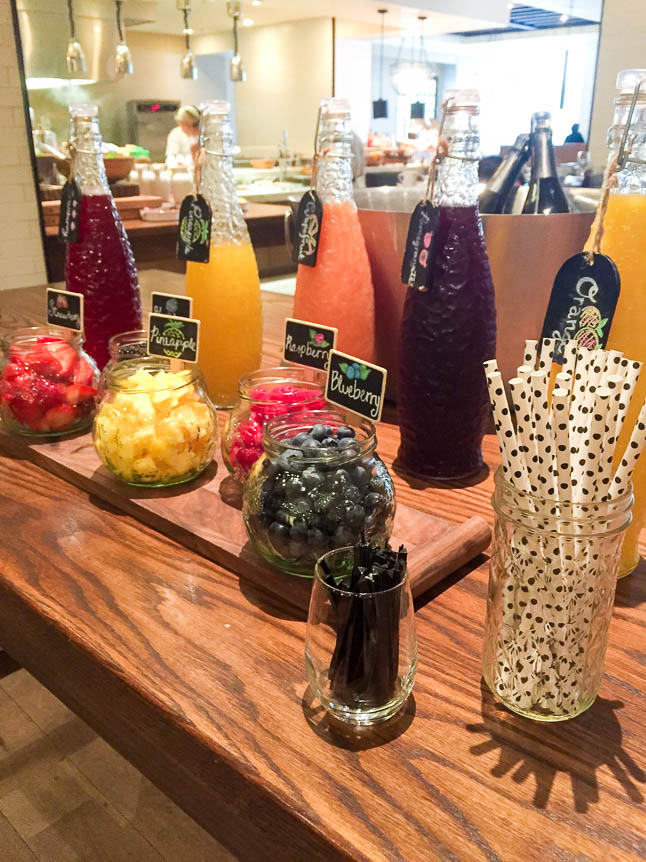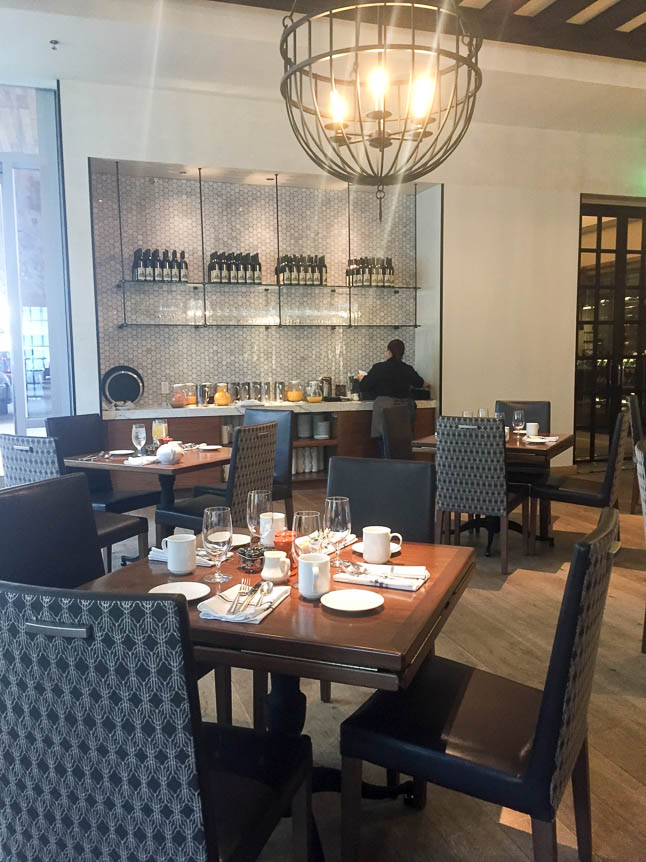 The buffet also had bacon and sausage, fresh fruit, smoked meats, cereal, made-to-order omelets, yogurt, and pastries. You could also order waffles!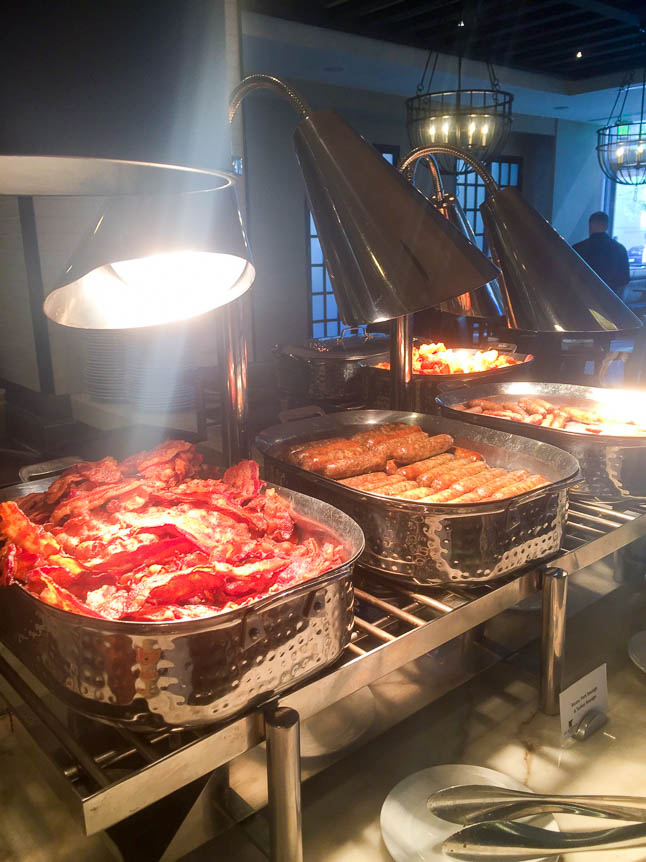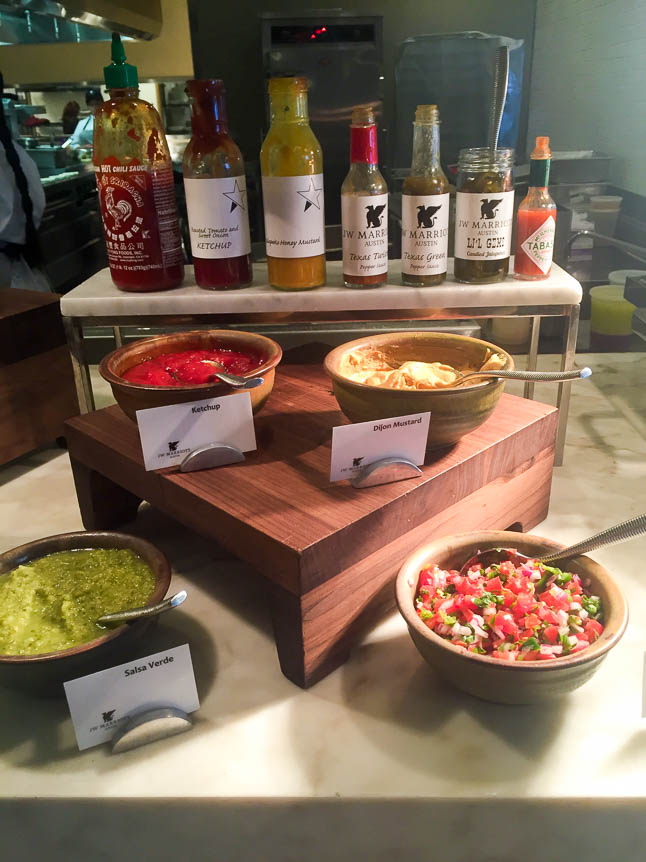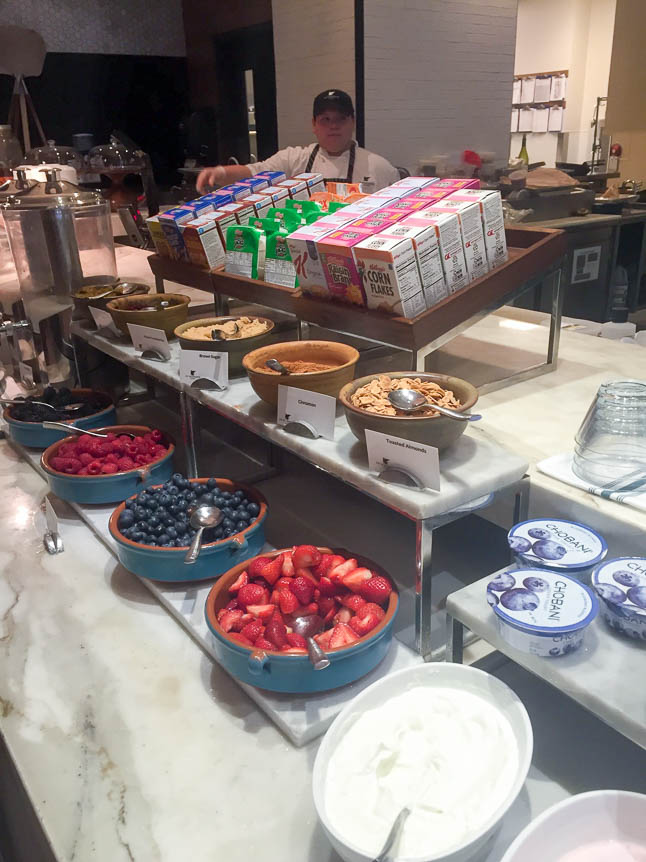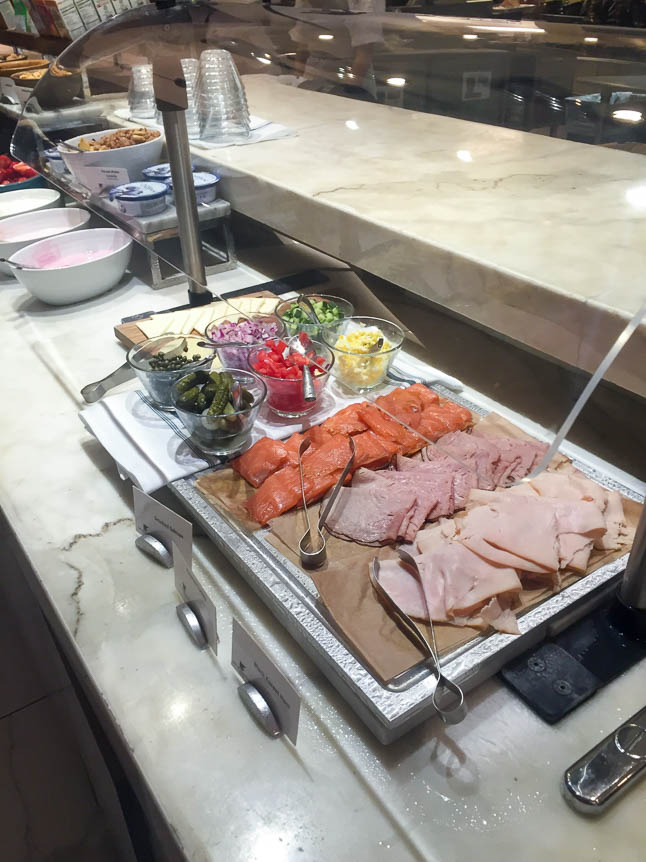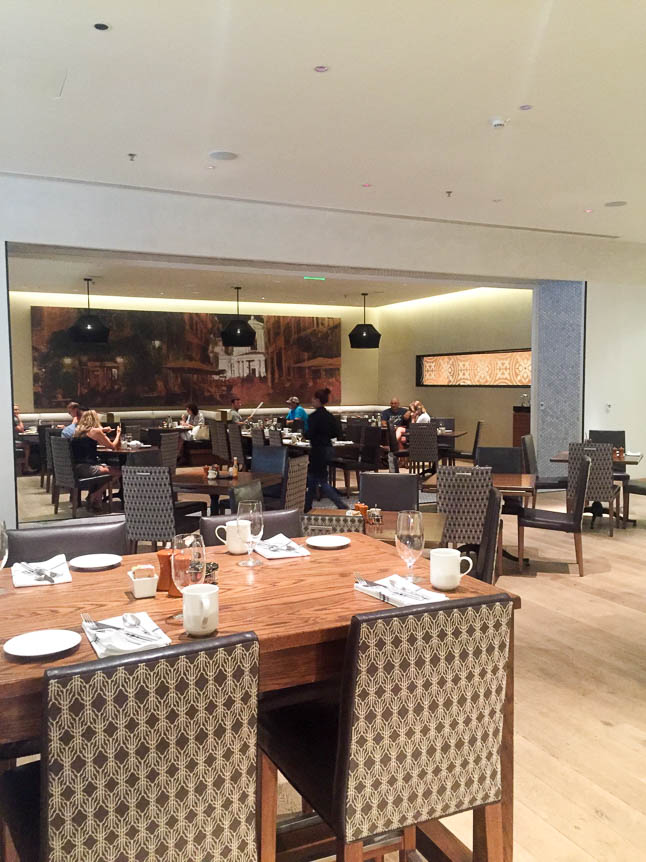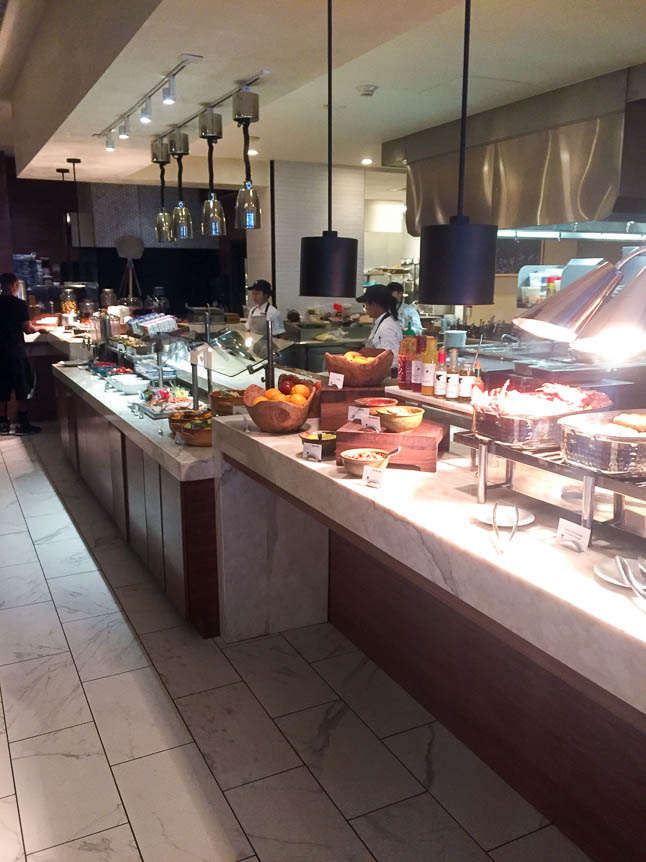 We definitely loaded up and enjoyed every bite! Their coffee was incredible, and we are coffee addicts, so that says a lot! On Sunday, they had a brunch that offered extra things like brisket, which we loved!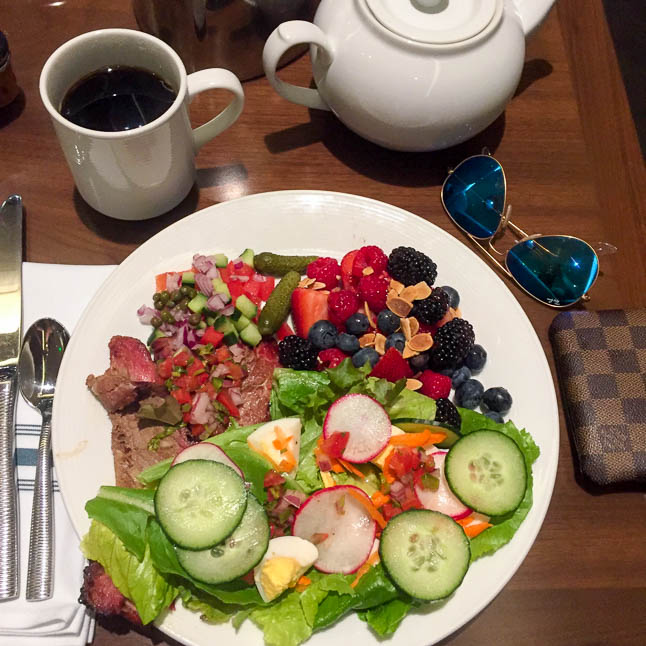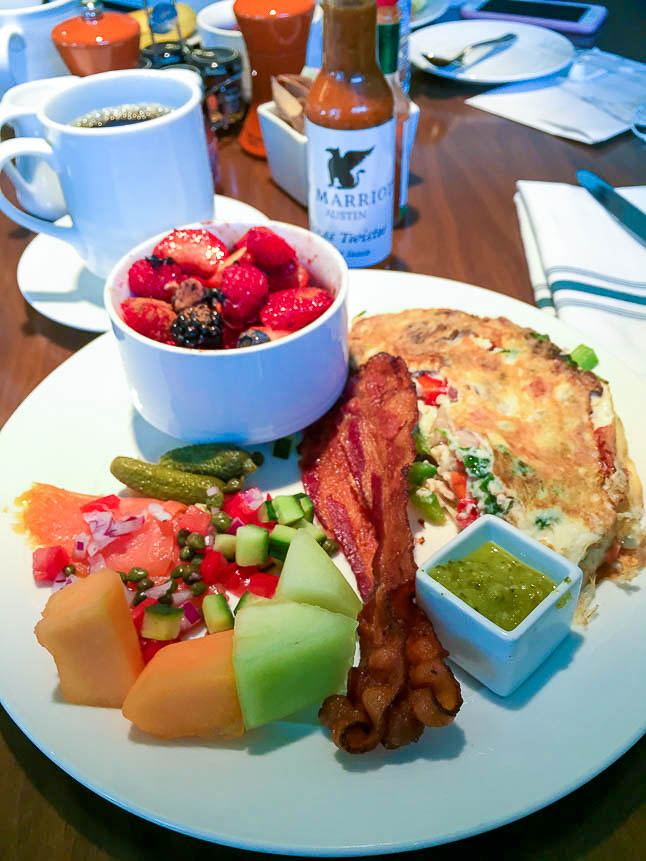 After breakfast, we headed to the pool, which overlooks Lady Bird Lake, and has a great bar as well.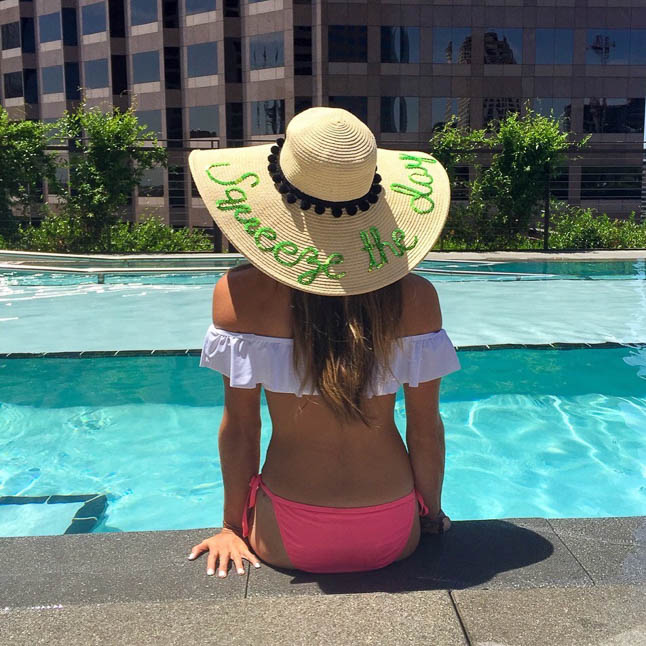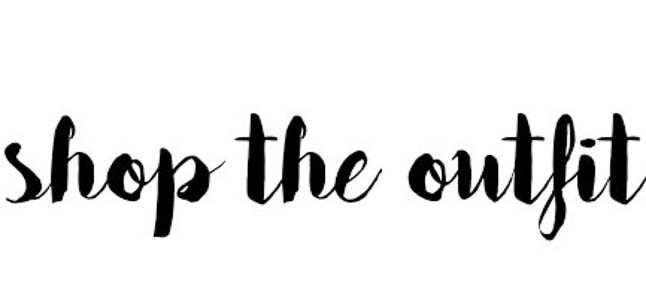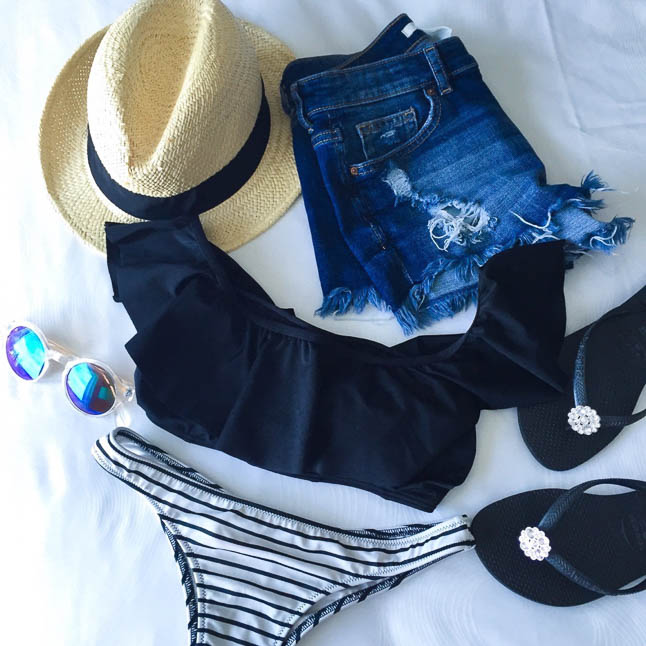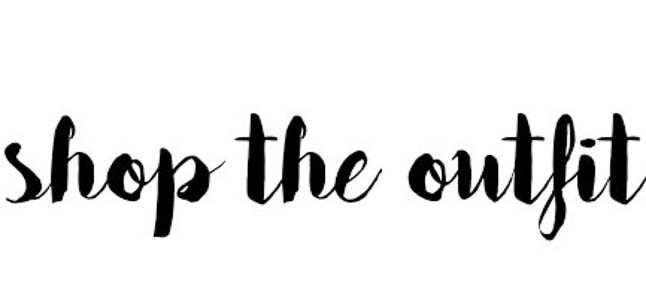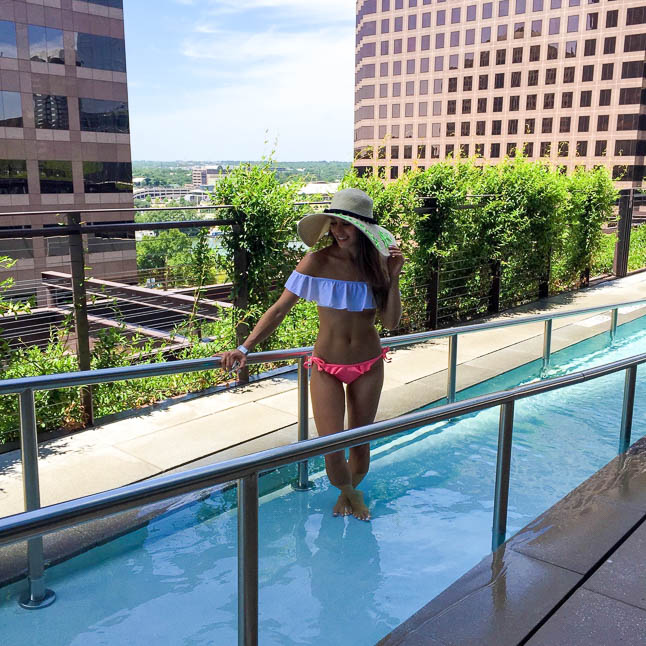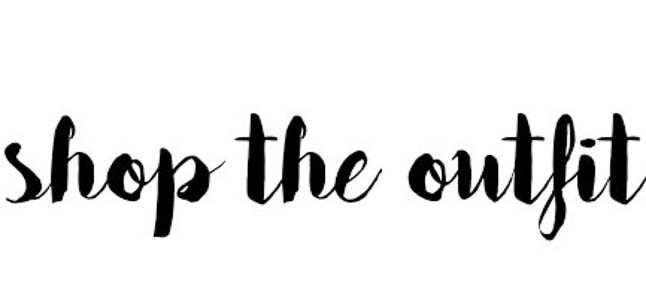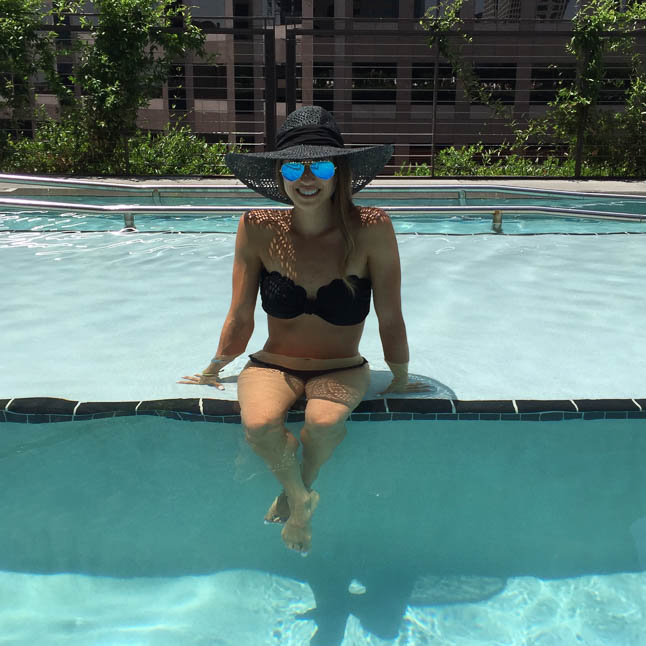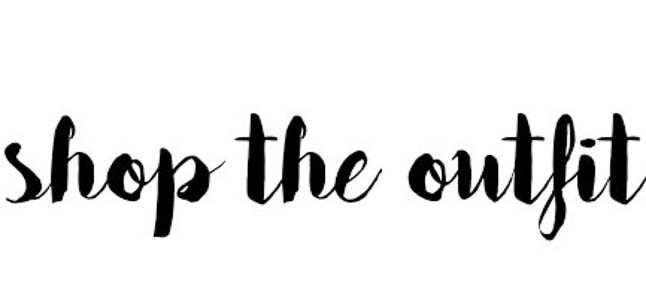 We relaxed by the pool most of the day and enjoyed the great weather!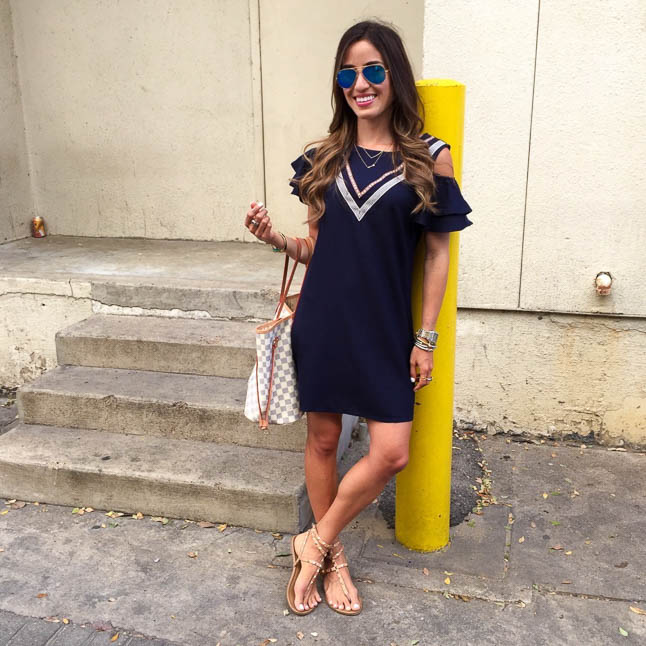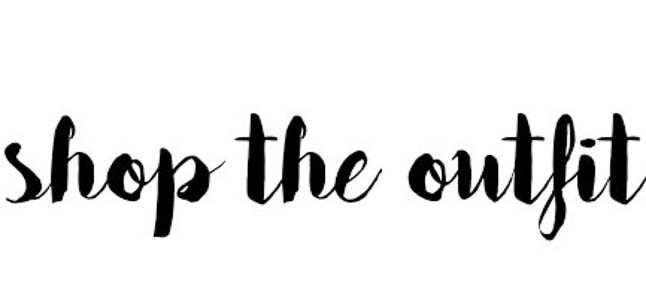 After the pool, we headed to the mall and dinner. The Domain is gorgeous and all outdoors, if you haven't been! Here is what we we wore!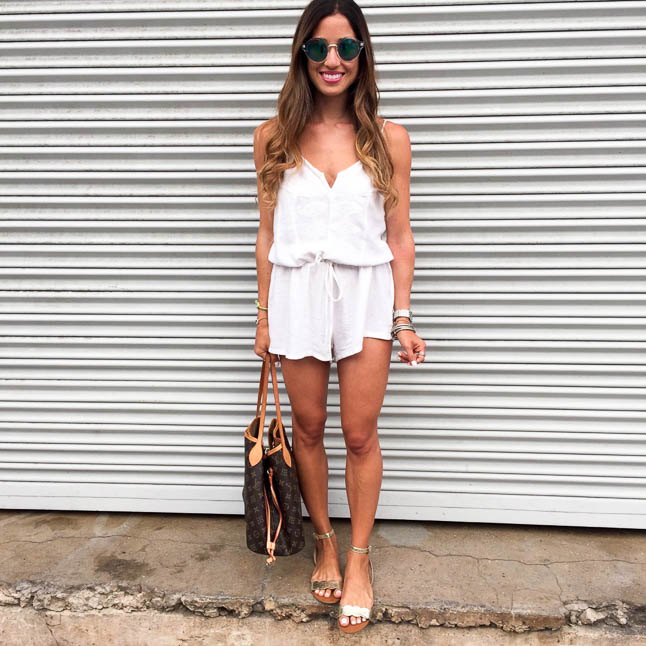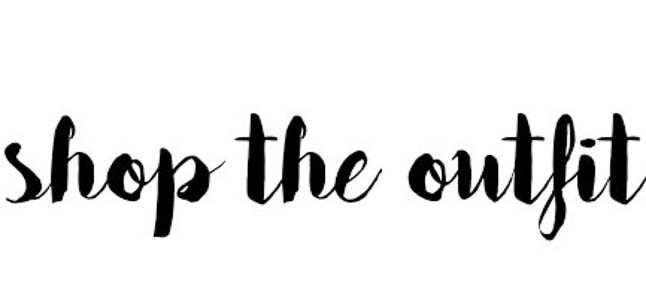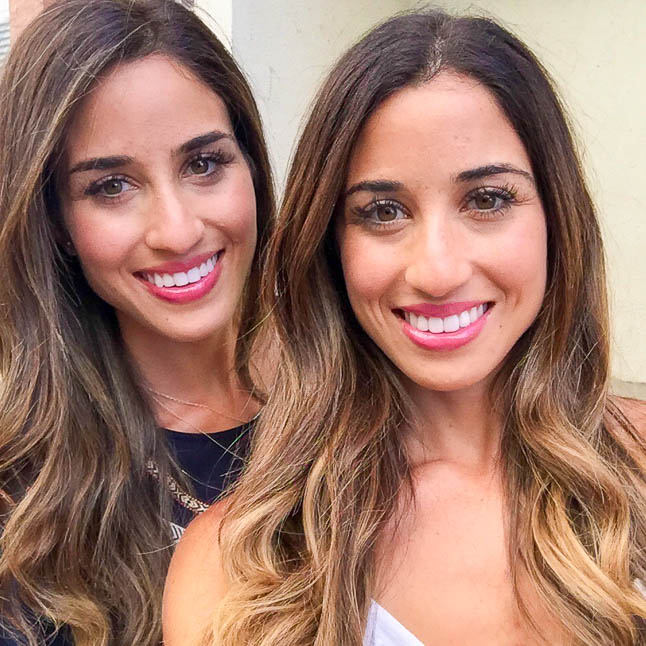 We saw a gorgeous sunset that night!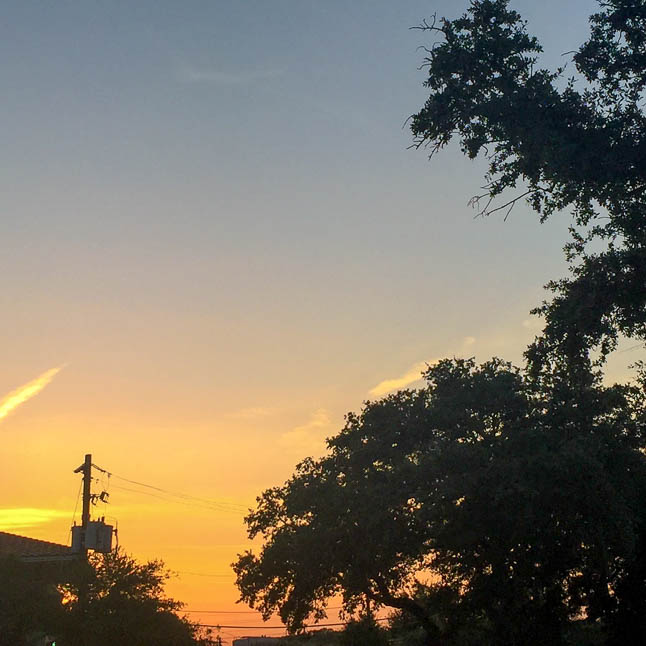 On Sunday, we woke up early, worked out, and had breakfast. We also walked on Town Lake, which is gorgeous! We used to walk on it almost every day when we lived in Austin.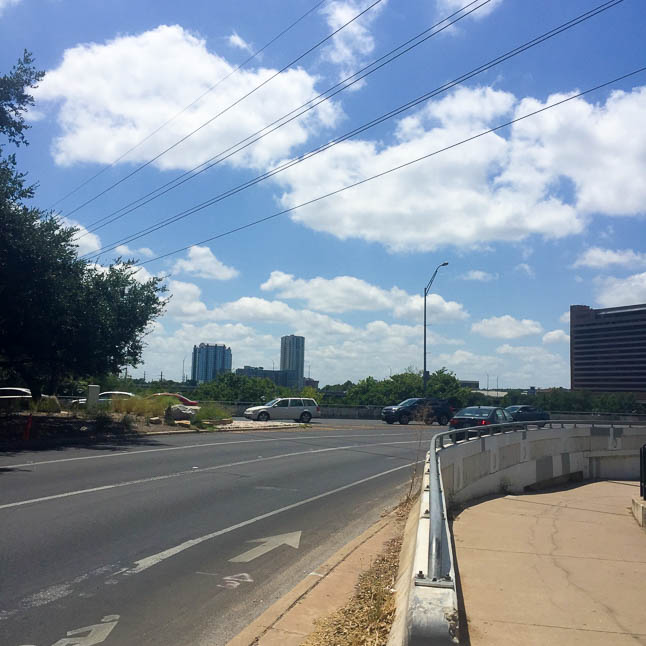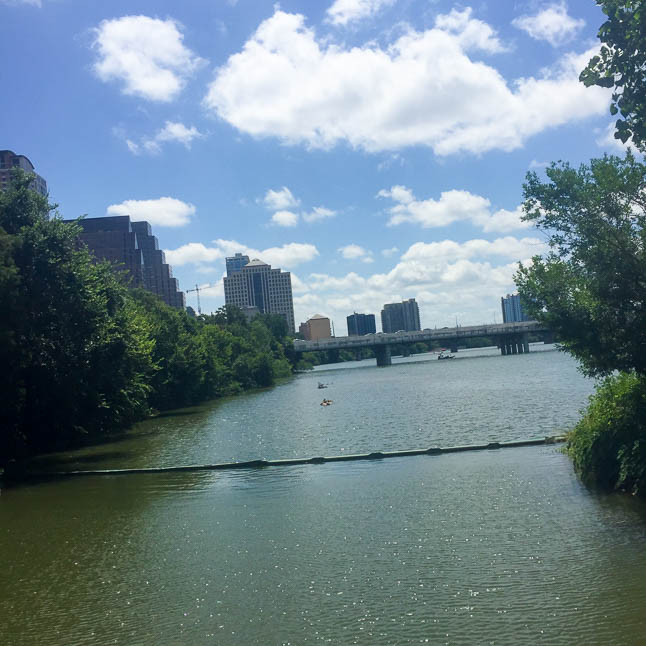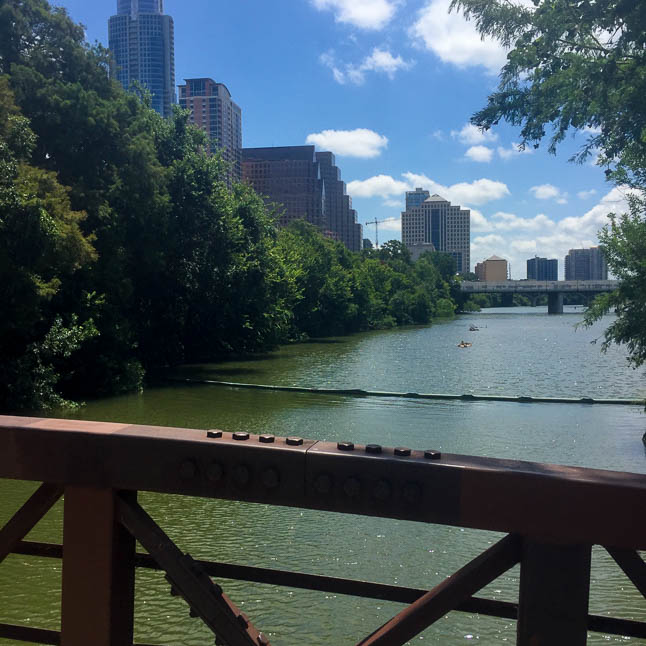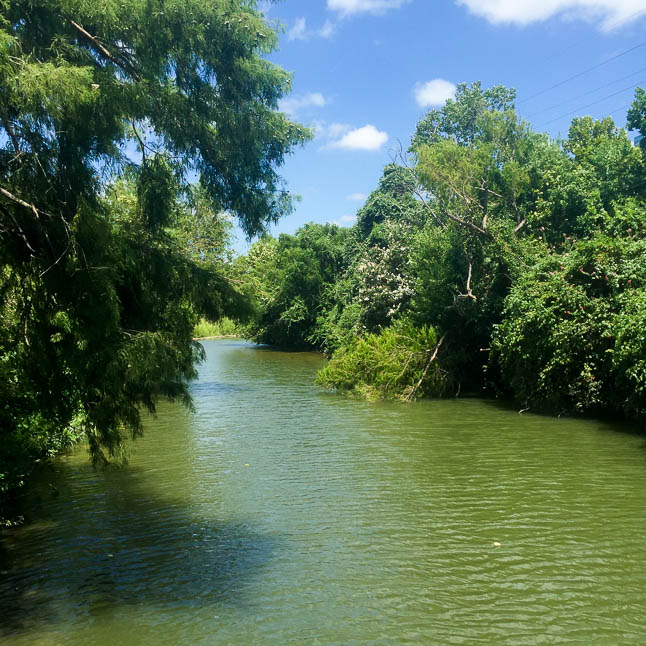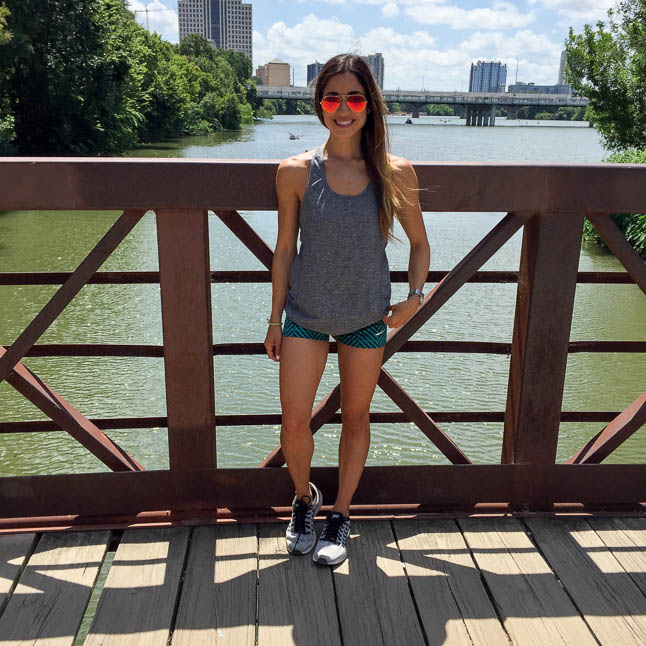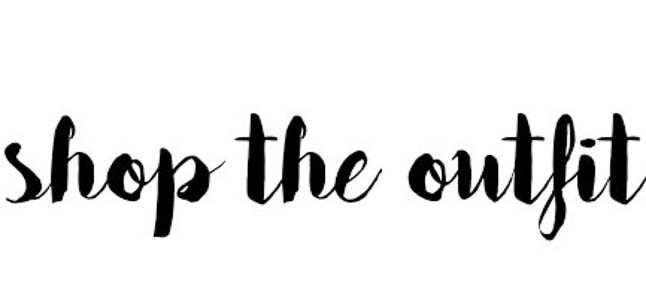 After that, it was time to head back to Dallas!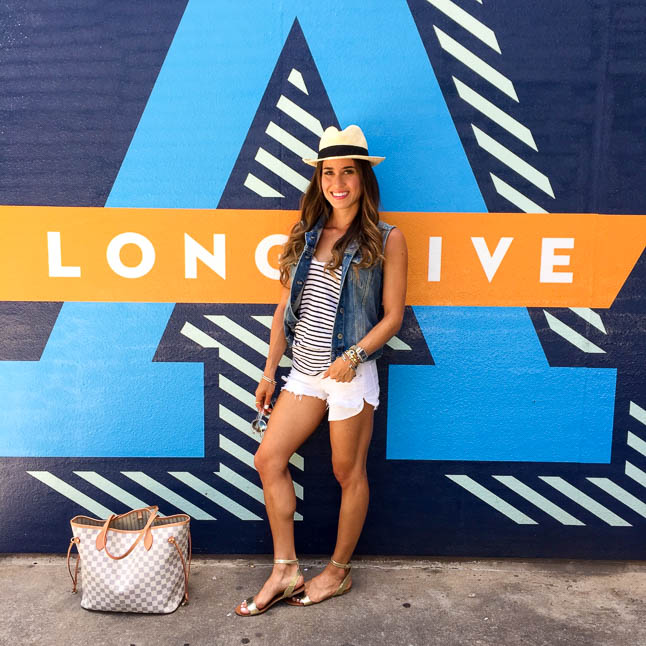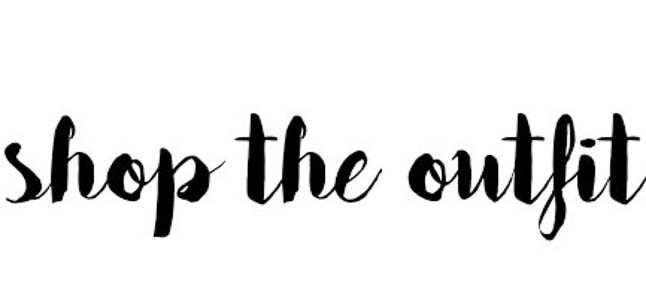 We had such an incredible time there and can't wait to come back soon! They will be opening a spa in the fall, which we are sure will be nothing short of amazing. We could not recommend this hotel more. If you have any questions at all about our stay or Austin, feel free to reach out any time!
Thank you to the team at the JW Marrriott for our stay.